The Best Destinations For Your Next Girl's Trip
Pack your bags, girls. Here is Ker & Downey's ultimate guide to the top Insta-worthy destinations for your next luxury girl's trip.
Where to Go for a Girl's Trip
Last year I celebrated 20 years of friendship with my girlfriends. As often as we can, we like to take a girl's trip together for a little R&R and talk like we were just three girls in high school hanging out on a Friday night. I treasure that time together; it's undoubtedly good for our souls.
Because we all have small children, we stayed a little closer to home this year. We chose to head to the mountains in Colorado for hiking, dips in the hot springs, and delicious meals. However, we are already planning our big international girl's trip. We're thinking wine, a little sightseeing, rest, and certainly more wine in Italy. Whether you choose to stay close to home or pull out the passport, we have you covered with ideas for your next luxury girl's getaway, from wineries to shopping to dusty adventures.
Farmhouse Inn, Sonoma County, California
Before Fixer Upper, there was the Farmhouse Inn in the Russian River Valley of Sonoma County. The boutique bed and breakfast in California wine country is owned by brother and sister duo Catherine and Joe Bartolomei. Their winemaking family history spans five generations. Make plans to spend more than a long weekend here so you can get a chance to soak in all the Farmhouse Inn has to offer, including a Michelin-starred restaurant, full-service spa, and wine tours in Sonoma and Napa.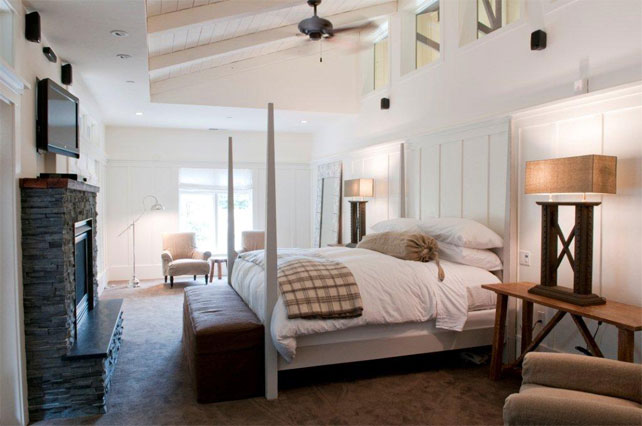 Mix the best of the city, country, and beach in Portugal. Grab a pastel de nata – a crispy, buttery pastry cup filled with an eggy custard and topped with cinnamon and powdered sugar – at the iconic Pasteis de Belem. Take day trips to sip local Vino Porto in the Douro Valley, the world's first designated wine region. Or rather, head to Algarve, Portugal's southernmost region. With a mild Mediterranean climate, crystal blue waters, and over 300 days of sunshine a year, it's quickly becoming a travel hotspot.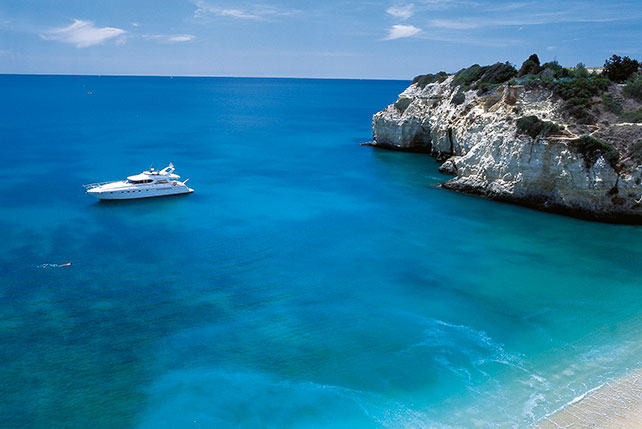 Mii Amo Spa, Sedona, Arizona
For pampering, look no further than the Mii Amo Spa in Sedona, a sister property of one of our favorite American Southwest destinations – Enchantment Resort. Set among the red rocks of Arizona, the destination spa offers three-, four-, and seven-night all-inclusive retreats. Is there a more perfect destination for the weary mom that needs to renew her soul and spirit with her girlfriends?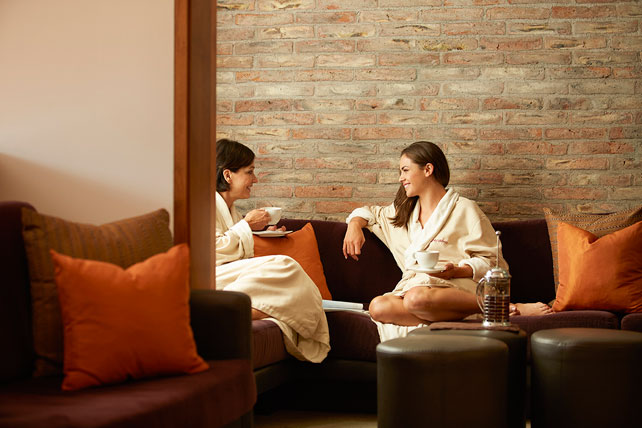 We can't talk about girl's trips without mentioning France. In the famous words of Audrey Hepburn, "Paris is always a good idea".  With the Eiffel Tower, Notre Dame, the Louvre, and patisseries, the iconic City of Light doesn't get more ideal. Spend the day strolling around Montmartre, sightseeing, shopping in Parisian boutiques. Or rather, chat the days away at sidewalk cafes with your girlfriends.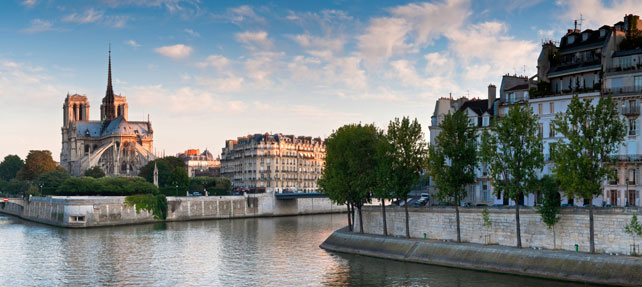 Argentina has it all – chic cities, beautiful countryside, and wine. The cosmopolitan city of Buenos Aires is known as the "Paris of South America". It's an ideal spot to start any girl's trip to Argentina, but don't stop there. Continue to Mendoza, one of South America's most productive wine regions, known for its "good sunshine and good wine." Book a stay at The Vine Resort & Spa, surrounded by 1,500 acres of vineyards. It has earned a spot on every "Best," "It," "Hot," and "Top" List out there.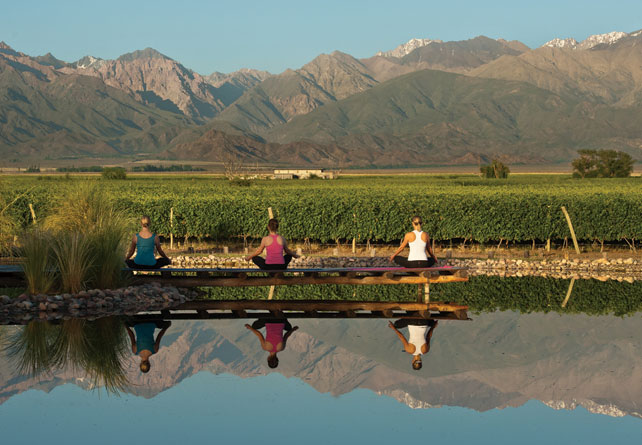 U.S. Girl's Trip to Charleston, South Carolina
For some Southern charm, head to Charleston with your girlfriends. The jewel of South Carolina has been voted the number one city in the United States by Travel + Leisure readers and for good reason. Indeed, the Southern city is packed with must-see sites like the colorful homes of Rainbow Row, Riley Waterfront Park, and City Market. Add in its flourishing food scene, historic landmarks, and shopping on King Street, and you've certainly got the recipe for one fantastic girl's getaway.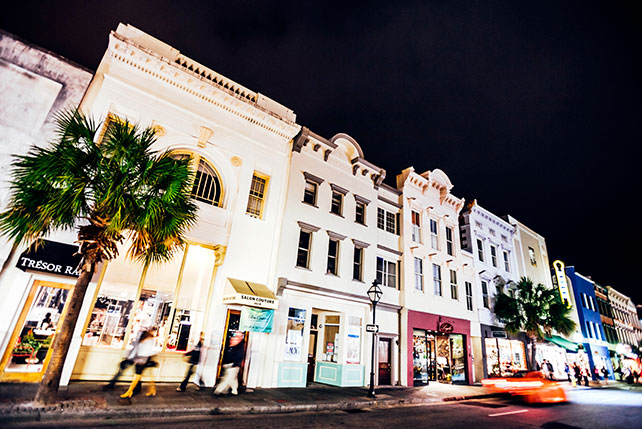 Mount Kilimanjaro, Tanzania
Nothing brings people closer than going through a trial together. For the ultimate test of endurance, and to strengthen the bonds of friendship, hike Mount Kilimanjaro together. Head up the Rongai Route. It's a slow ascent to the roof of Africa with the highest success rate.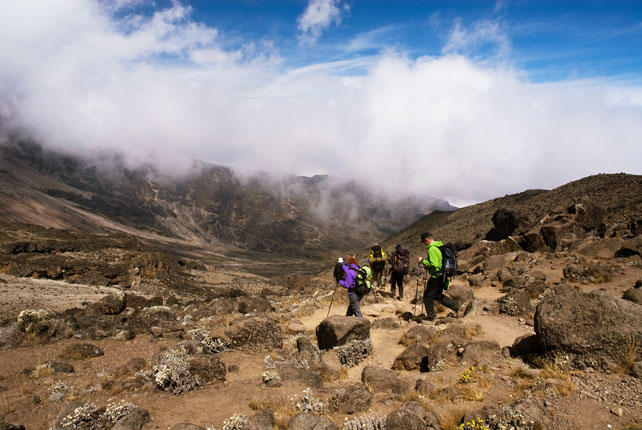 If Mamma Mia had you dreaming of a girl's trip to the Greek Isles, you are certainly not alone. Sailing, sunning, and island hopping between Greece's 6,000 islands is undeniably what girl's trip dreams are made of. Think blue skies above, blue waters below, and any number of Insta-worthy photo ops with your girlfriends.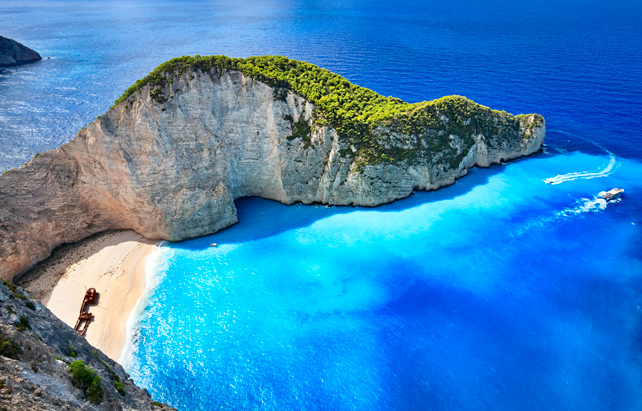 So what will it be? Adventure? Sandy beaches? Vineyards? Contact your luxury travel designer to start planning your girl's trip, and explore more girl's getaway ideas with our guide to mother-daughter trips. Finally, for daily travel inspiration, follow us on Instagram and Facebook.