California's Natural Wonders
11 Days / 10 Nights
United States of America


The Ultimate Northern California Luxury Tour
Ker & Downey's exclusive Northern California luxury tour exposes all of the state's natural wonders, from the vineyards of Napa to the granite cliffs of Yosemite. Rife with private transfers and five-star accommodations, this journey straight out of a "California dream" begins on San Francisco's iconic Golden Gate Bridge and ends along the waters of Monterey.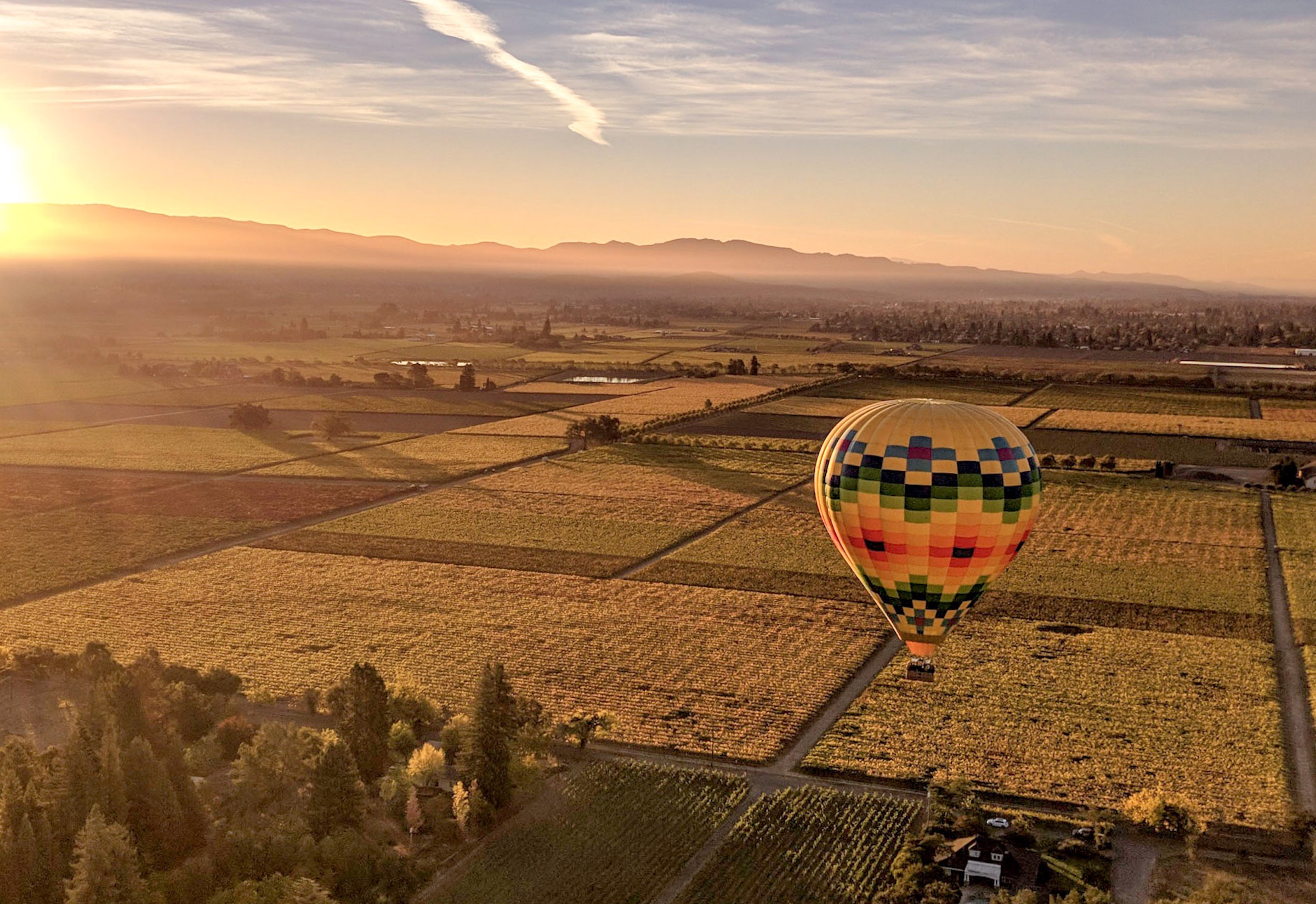 Your Northern California luxury tour commences in the state's northerly metropolis of San Francisco. Embark on an Alcatraz by Night tour, and explore the eclectic urban area and its many highlights with your private guide. You will also have the chance to travel to Muir Woods National Monument, an old-growth coastal redwood forest. After admiring its wonders, visit the picturesque waterfront community of Sausalito, world-renowned for its Mediterranean flair and breathtaking views. 
Next, continue your California luxury vacation amid the wineries of Napa Valley. Your first stop is a private tasting and art tour at one of the state's top pinot noir producers. 
Stay in the Stags Leap District and enjoy the wonders of wine country by both bike and balloon. A privately guided biking tour allows you to experience the vineyards up close, making stops at local wineries for tastings. And a hot air balloon flight grants you breathtaking views of the region, from the towering treetops to the valley's lush landscapes.
Cap it all off with a private cooking class and meal at the Culinary Institute of America, including wine pairings.
Continue onward to central California, passing through Gold Country to reach one of the country's premier national parks: Yosemite. Nestled near the park's entrance is your luxury European country inn, Château du Sureau, an Old World fairytale castle-hotel that offers not only impeccable service but also unique access to the granite cliffs, dramatic waterfalls, and old-growth forests of Yosemite National Park.
Enjoy multiple hikes through Yosemite's valleys and meadows. Your private guide will showcase the park's natural beauty with up close visits to its iconic waterfalls and insightful stories about the park's history, geology, flora, and fauna. Wildlife viewing is also possible: black bears, mule deer, big horn sheep, and coyote are regularly seen. If you are lucky, you may even catch a glimpse of a bobcat or mountain lion. You will even have the chance to explore the park with an ornithologist to spot and discuss Yosemite's native birds.
Additional highlights include a picnic lunch in the park and a late-night Wawona stargazing experience.
The final stop on your Northern California luxury tour is along the sapphire waters of the Monterey Peninsula in Carmel-by-the-Sea.
Take the Scenic 17-Mile Drive along the Pacific Coastline through Pebble Beach and Pacific Grove and arrive at your accommodations at Carmel Valley Ranch, a veritable adult playground. You will have plenty of time to enjoy the many experiences here, including guided nature hikes, meditation walks, horseback riding, archery, honey harvesting, golf, tennis, and food and wine experiences.
Conclude your time in California with a privately guided hiking eco tour of the Big Sur coast. Your guide will drive you between trailheads and take you on hikes, leaving you free between destinations to admire the stunning views of the coast and watch for a glimpse of the majestic and rare California condor or even whales. Alternatively, opt for a marine wildlife cruise through the Monterey Bay National Marine Sanctuary, the country's largest federally protected marine sanctuary. After witnessing first-hand the diverse ecosystem of humpback whales, sea otters, sea lions, harbor seals, kelp forests, and pelicans, you will understand why this corner of the world is considered the "Serengeti of the Sea" and an ideal end to your journey through California's natural wonders.
Book a California Luxury Vacation
Contact a Ker & Downey Travel Professional to personalize your own exploration of California's Natural Wonders, and read more about the seasonality and pricing in North America. For even more travel inspiration, follow us on Instagram, Facebook, and Twitter.