Senses By the Sea
As Seen in QUEST Magazine
There were many pleasant surprises for Ker & Downey's Stephanie and Tess on a life-changing (and mouthwatering) trip to Croatia.
As told by Rina Chandarana
Smells, Sights, and Sounds
Croatia's quiet towns and mesmerizing blue seas were hard for Stephanie to resist when she visited the country's many corners.
White awnings popped against the ballet slipper-pink walls of a quaint cafe. The soft chatter of friends enjoying a cup of espresso mingled with the gentle sounds of a guitar. This is everyday life in Pula, a seafront city at the southern tip of the Istria Peninsula in Croatia. It was all so different from the fast-paced, anxiety-riddled life I am accustomed to back home. I wasn't sure what to expect before arriving, but I became captivated by its blend of modernity and old-world charm.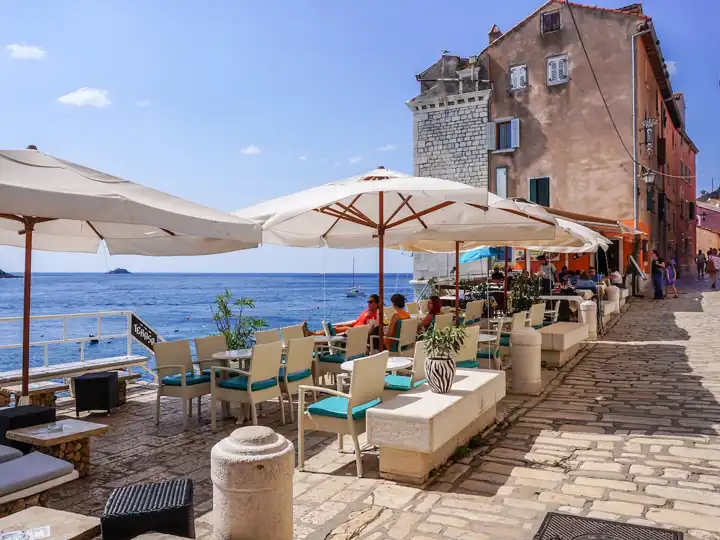 The Istria Peninsula's climate, geographic proximity, and historic links reminded me of Italy. In fact, the common language on the peninsula is Italian. But most visible was the preserved Venetian architecture, set against the backdrop of the turquoise Adriatic Sea. Its beauty was enhanced by hot pink oleanders and deep-green, waxy palms soaring into the remarkably blue sky. And the Italian influence didn't stop there. I almost felt dizzy as I spun around surveying the four walls of Pula's massive amphitheater where gladiators once took center stage in front of roaring crowds—suggestive of ancient Rome.
These were real, postcard perfect views. In fact, there wasn't a bad view anywhere in mainland Croatia. And I've heard the view is just as good from any of the more than 1,000 coastal islands.
The incredible sensory experience I had throughout Croatia washed away any concerns about stresses back home. The tumbling fields of lavender found on Hvar Island are picture-perfect. Moreover, their heavenly scent follows you through town, where local sellers hawk flower satchels and heady oils on street corners. We also took in mouthwatering aromas of basil, oregano, and garlic stewed with tomatoes and ladled over freshly cut pasta.
Dubrovnik's dreamy address by the sea and stunning red-roofed vistas were also captivating, but it was really Split and Rovinj that had my heart.
Time travel seemed easy in Split with intact ancient city walls and the Roman Diocletian's Palace sitting side by side with lively boutiques and restaurants.
Cobblestone lanes gently sloped up a hill leading to Rovinj's Baroque Church of St. Euphemia, where views of the Adriatic unfolded before me in endless pleasure. My eyes took delight at Porec's Byzantine sixth-century Euphrasian Basilica, where our guide pointed out an inspiring mosaic of Jesus shining in the nave.
Croatia is small in size but seems to encompass a little bit of everything for everyone. However, its ethereal coast truly drew me in. I could imagine feeling the sand and wave-worn pebbles between my toes everyday and listening to the calming lull of the surf for hours on end. In fact, I could picture myself having a life in Croatia.
Tasty Treasures
Tess recalls the culinary discoveries she made while eating her way through the country on her trip to Croatia.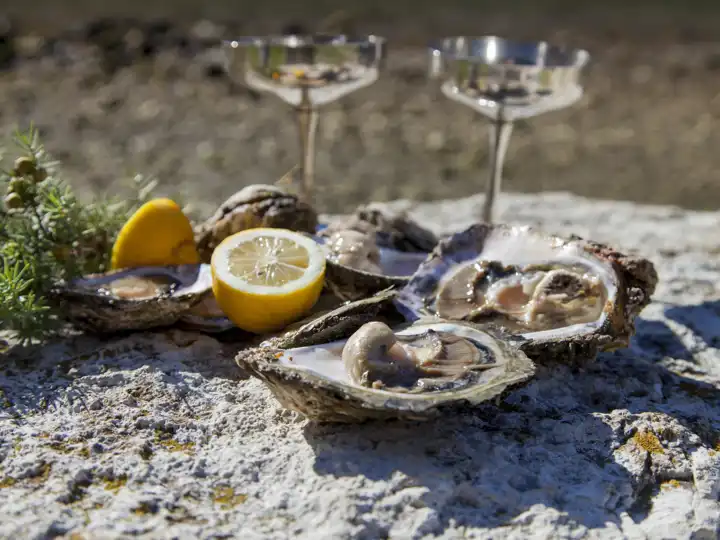 As I bit into pasta with mussels lightly coated in a white wine and butter sauce, I thought of all the cultures that have influenced Croatia's cuisine. In the verdant countryside there's the Austrian, Hungarian, and Turkish presence which meant lots of savory meats with vegetables. On the sparkling coast, the Italian and Greeks left the country with risotto, smoked hams, pizzas, cheeses, gelato, and olive oils. With so much coastline, seafood is plentiful with sea bass, scallops, and shrimp.
For our cruise, the captain greeted us with a strong shot of rakia (Croatia's version of grappa), candied orange peels, and almonds as we boarded a private boat at sunset. He showed us a harvest of oysters and mussels in the inlet, pulled them straight from the briny sea, shucked them before our eyes, and squeezed lemon and olive oil on top.
The cuisine reminded me so much of my Italian grandmother; she rarely followed recipes, but just like the Croatians, she transformed simple ingredients into flavorful meals.
Back on land, it was hard not to fall in love with Istria's rolling, forested hills and rivers, as well as its truffles, shaved delicately onto fresh pasta.
A glass of Croatian wine was the perfect complement to the local cuisine. At the Duboković Winery on the picturesque island of Hvar, we sampled rosé, white, and red poured from bottles with handwritten labels. I couldn't resist taking home a bottle of their basil-infused olive oil infused.
Blood red cherries seeping sweetly from flaky layers of savijaca pastries dusted with powdered sugar were the perfect snack on a walking tour of Split.
The myriad of fresh flavors kept my taste buds constantly pleased. The food was not only delicious, but interesting. The cuisine reminded me so much of my Italian grandmother; she rarely followed recipes, but just like the Croatians, she transformed simple ingredients into flavorful meals.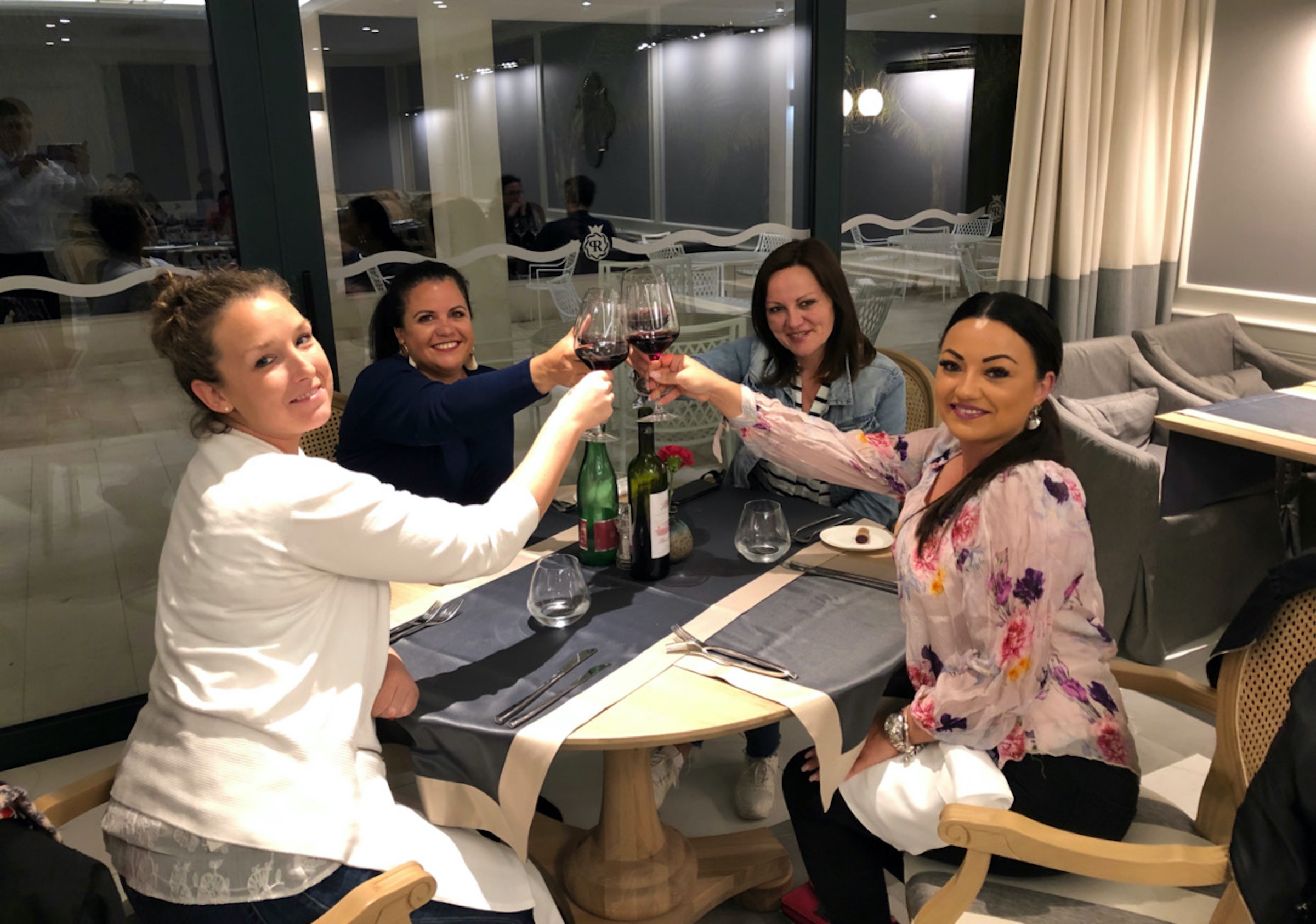 Pro Tip
Beat the crowds and the heat by planning your trip to Croatia for April, May, September, or October instead.
To start planning your trip to Croatia, contact your designer.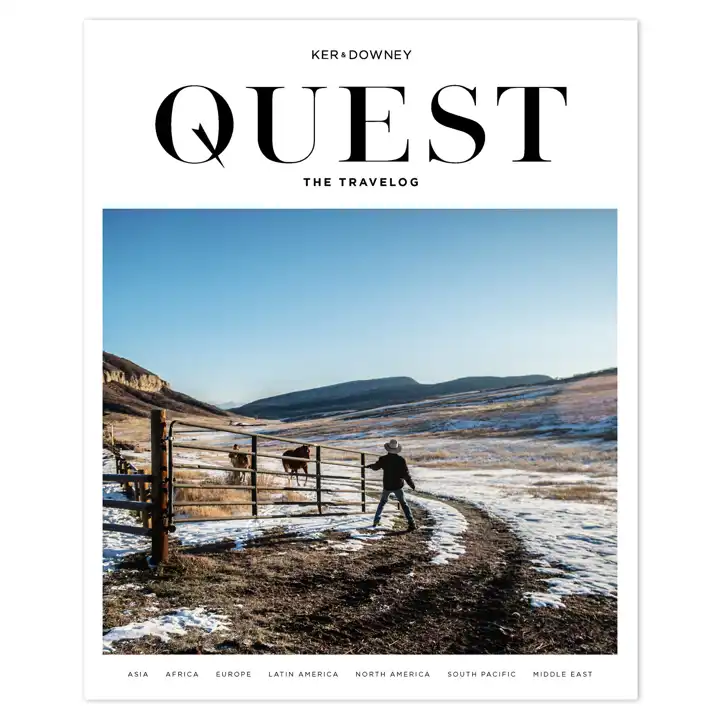 The Travelog
Quest Magazine
Dedicated to the experiential style of Ker & Downey travel, QUEST Magazine features eye-opening content that focuses on unforgettable experience, unheard-of destinations, and the very best our world has to offer. Each issue is packed with insider information, what's new in the world of travel, and editorial pieces that focus on our global culture, philanthropy, and transformative travel.
Read Issue 12