A Kilimanjaro Climb by Ker & Downey
15 days / 14 nights
Kenya and Tanzania


Ascend to the Roof of Africa
Ker & Downey's Kilimanjaro Climb is a chance to summit the continent's highest peak, the Roof of Africa. Follow the Rongai Route on the drier northern side of Mount Kilimanjaro, camping lakeside and enjoying multiple ecosystems and fully-catered meals along the way, ultimately celebrating your post-Kilimanjaro conquer with several relaxing days amid the wonders of the Serengeti.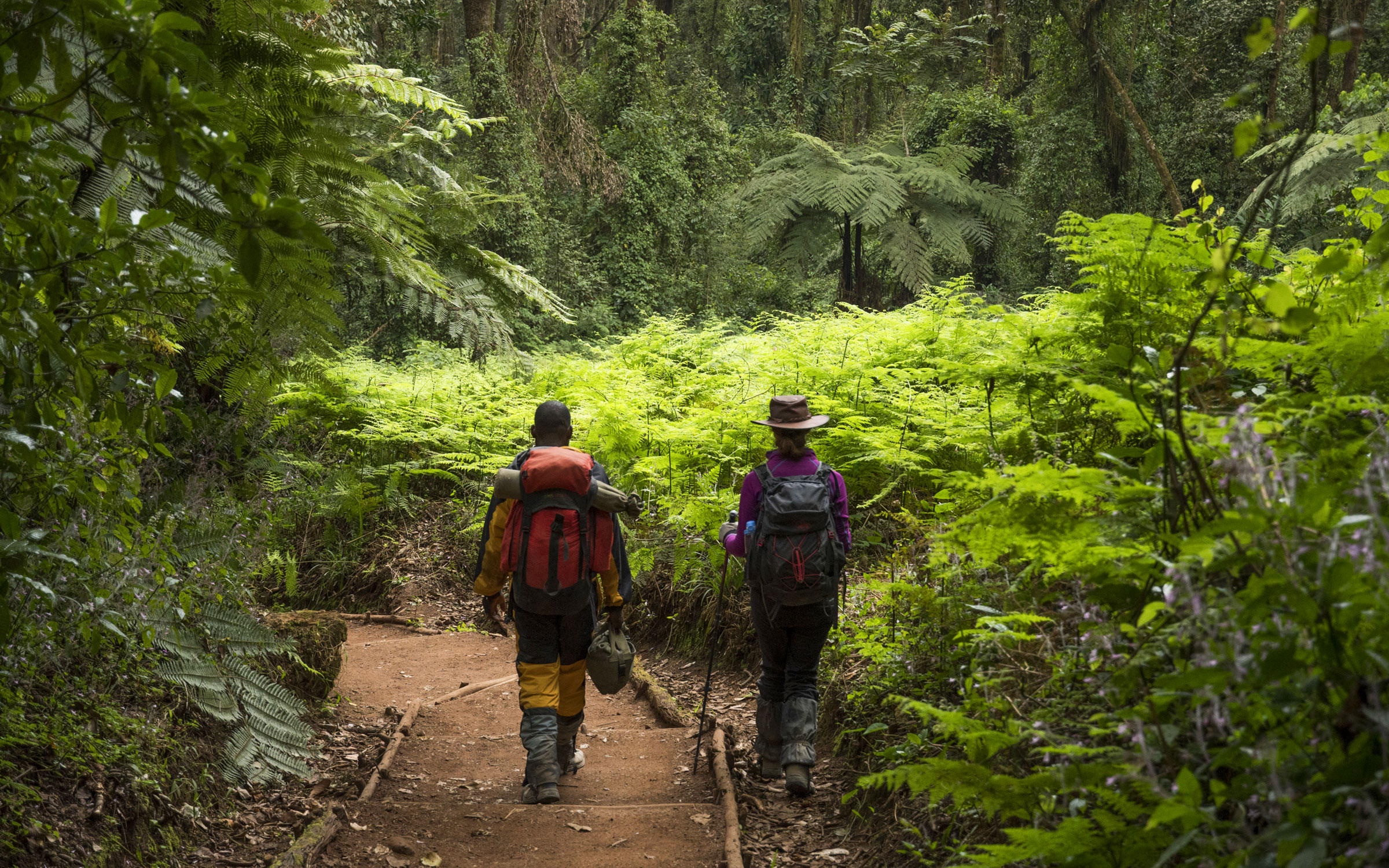 Before conquering your Kilimanjaro Climb, take a few days to extract as much as possible out of Kenya's luxury and wildlife. Spend a leisurely evening on the outskirts of Nairobi National Park at the elegant cottages of The Emakoko.
Spend two days on safari at your luxury game lodge accommodations at ol Donyo Lodge. Big game safaris here are as diverse as they are scenic, bringing you up-close to the Big Five on horseback, mountain bike, vehicle, or foot, all in the shadow of your pending challenger: Mount Kilimanjaro.
After a bit of relaxation and wildlife, it is time to transfer across the border to Tanzania for preparations and briefings before you climb Mount Kilimanjaro. Over six days, you will conquer Africa's highest peak along the Rongai Route and descend via the popular Marangu Route, allowing you to experience Mount Kilimanjaro from both spectacular sides. With its gentle gradient and unspoiled remoteness, the Rongai Route is the only trail that summits Mount Kilimanjaro from the northern, drier side. This beautiful guided small group trek through farmlands, forest, and alpine moorlands is one of the lowest traffic routes on Kili and perfect for those looking to climb Mount Kilimanjaro to the top of the mighty Roof of Africa without hassle of crowds and with the added luxuries of dedicated guides, cooks, and porters providing support along the way.
Celebrate your Kilimanjaro Climb summit with a triumphal dinner at Lake Duluti Lodge and a night to recharge. 
Enjoy front row seats to the Annual Migration at the luxurious Singita Sasakwa Lodge in Serengeti National Park. Spend three days reveling in memories of your climbing adventure amid the beauty of the Grumeti Reserve, a place "where the land stretches to forever" and where the romance of remote, luxury Tanzania adventure safaris is still very much alive.
Book a Kilimanjaro Climb with Ker & Downey
Contact a Ker & Downey Travel Professional to personalize your own Kilimanjaro Climb, and read more about the seasonality and pricing in East Africa. For even more travel inspiration, follow us on Instagram, Facebook, and Twitter.