Exclusive Tuscany Escape
7 Days / 6 Nights
Italy


Traditions and Heritage
Ker & Downey's exclusive Tuscany escape not only leads you through the beautiful sights of Florence and Tuscany. If also introduces you to one of the most illustrious festivals and horse races in the country, the Palio di Siena. Held twice a year, The Palio di Siena is one of Italy's longest held traditions and a spectacular showcase of Siena's distinctive and passionate heritage.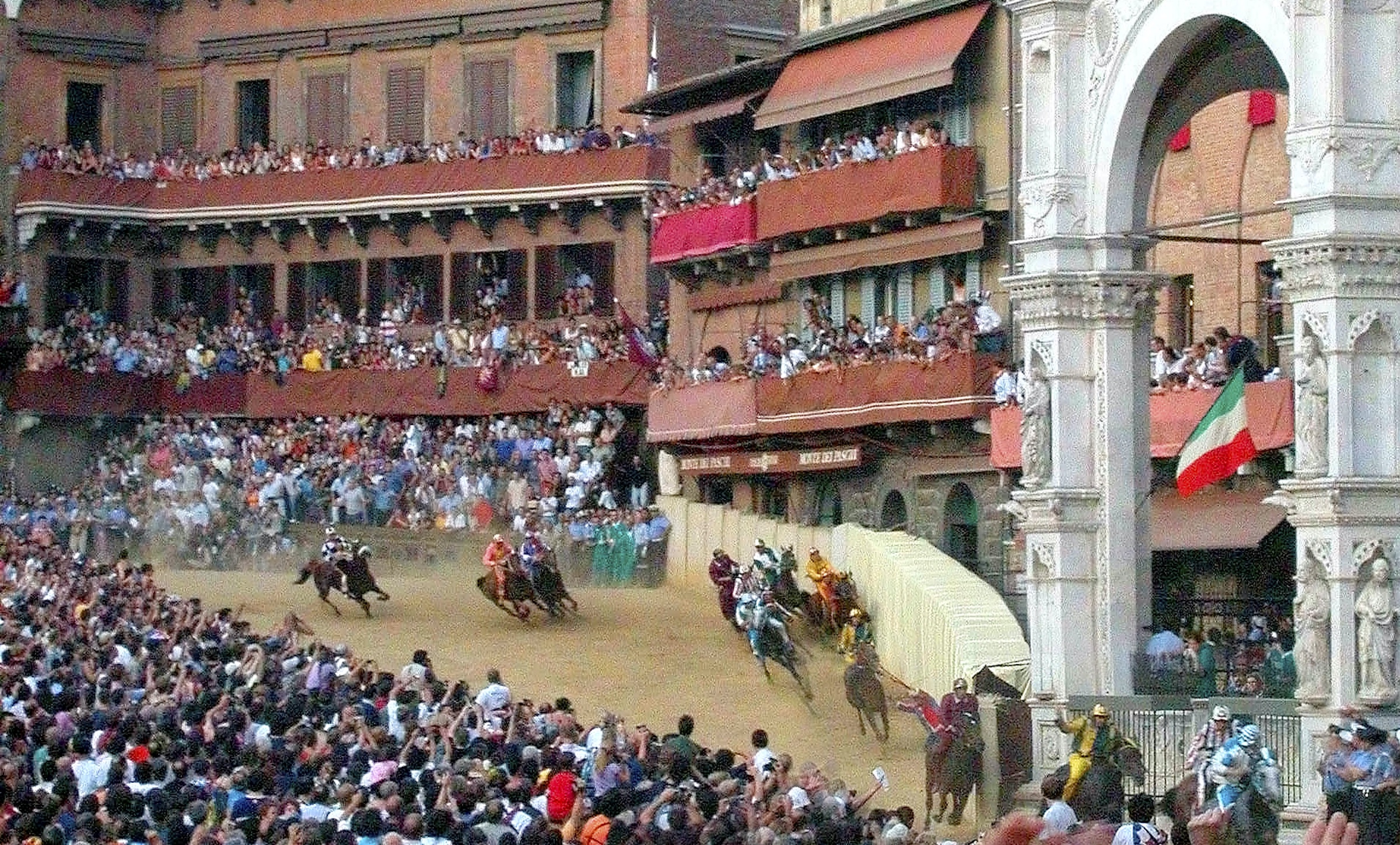 Before partaking in the festivities of the Palio di Siena, take some time to enjoy the Tuscan countryside and its many diversions. Your residence during your exclusive Tuscany escape is the beautiful Borgo Santo Pietro. This 13th century Tuscan villa was lovingly restored into an idyllic country estate. From here, Ker & Downey will introduce you to all of the pleasures of the region. Of course, this includes wine tastings at the infamous Castello Banfi, and handmade pasta making classes. Additionally, enjoy private archery lessons and guided truffle collecting excursions on the estate. Or set out on romantic horseback rides through the Tuscan countryside. Wake up each morning with yoga in the cypress-dotted gardens. Then retreat every afternoon to the 800-year-old spa building for pampering at the hand of expert therapists.
The astonishing art and architecture of the region are also inescapable on this exclusive Tuscany escape. Explore some of Italy's masterpieces on a day trip to the art lover's paradise of Florence. While here, visit the Uffizi and Accademia galleries for first-hand encounters with the visionary works of Michelangelo, Da Vinci, and Botticelli. This includes the iconic statue of David. You will also have the chance to experience some of the wonders of the Siena city center, such as the beautiful Piccolomini library and the majestic Cathedral of Siena.
Finally, conclude your exclusive Tuscany escape with one of the most beautiful festivals in all of Italy, the Palio di Siena. From your private apartment on the Piazza del Campo, witness the historic parade of horses, knights, heralds, musicians, and flag flyers. Marvel at the Victory Flag Show presentation of the 17 contradas. And jump at the sound of cannon fire as the horses take off toward victory. The folklore and the passion of the local people will be on full display. Indeed, there is no better way to soak it all in than to enjoy a wonderful post-race dinner in Siena among locals, celebrating the day's conviviality among those ingrained in its glory.
Experience an Exclusive Tuscany Escape
Ready to go on an Exclusive Tuscany Escape? Then contact a Ker & Downey designer to customize your own Italy journey. And read more about the seasonality and pricing in Southern Europe. For even more travel inspiration, follow us on Instagram, Facebook, and Twitter.