Northern Australia Voyage
18 Days / 17 Nights
Australia


Explore the Mighty Kimberley Coast
This luxury Australia cruise and Outback adventure by Ker & Downey voyages to the cultural and natural wonders of the Australian Outback and The Kimberley coast. Safari through the ancient, aboriginal lands of Mt. Borradaile, cruise through crystal clear waters aboard the grand Coral Discoverer, and retreat to Broome for romantic moments beachside.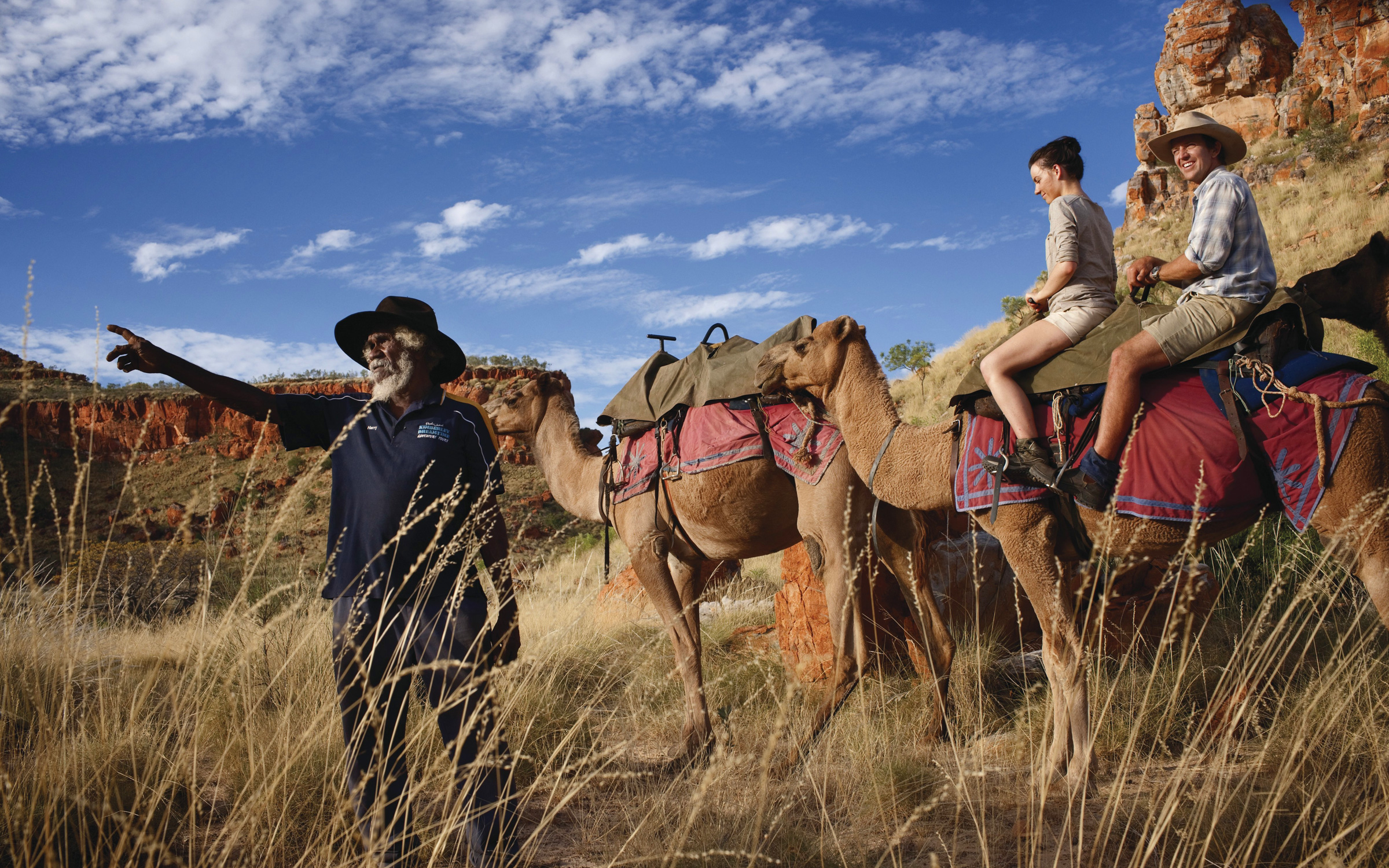 Before setting off on your luxury Australia cruise, take some time discover the breathtaking landscape and rich cultural heritage of the Northern Territory. Davidson's Arnhemland Safaris offers a luxury Australian outback experience like none other, amid the ancient, aboriginal lands of Mt. Borradaile. Over three days, encounter this highly restricted region's dazzling wildlife, wetlands, and billabongs as you uncover the 50,000-year history of its people through world-class rock art galleries. The palpable enchantment of this hidden land provides a rare glimpse into the culture of some of the oldest people on earth. Your Northern Territory experience is bookended by nights in bustling Darwin.
Bid farewell to the Australian outback as you begin your luxury Australia cruise in search of The Kimberley's maritime and coastal treasures. The Coral Discoverer—your home for the next 10 days—is one of the grandest ships in the Coral Expeditions fleet, outfitted with plush rooms, a large pool deck, gourmet menus, and a mini collection of Xplorer Zodiac boats for up-close excursions into the shallow tributaries and distant villages along the coast. Aboard the Coral Discoverer and its many Xplorer boats, cruise to some of the most magnificent natural wonders of The Kimberley, including the iconic King George Falls, the mysterious Bradshaw rock paintings, storied baobab trees, the rising marine life of Montgomery Reef, the Buccaneer Archipelago's bizarre Horizontal Falls, and the important birding island of Lacepede.
Your incredible adventure along the Kimberley Coast concludes in the historic boom town of Broome within the mesmerizing luxury of Cable Beach Club Resort & Spa. The only resort along Cable Beach, this beachfront hideaway promises two days of seclusion and indulgence. From its blissful spa facilities to its famed camel rides along the shore, it is the perfect bookend to your Northern Australia voyage.
Experience a Northern Australia Voyage by Land and Water
Contact a Ker & Downey Travel Professional to personalize your own Northern Australia Voyage, and read more about the seasonality and pricing in Southern Africa. For even more travel inspiration, follow us on Instagram, Facebook, and Twitter.