Where to See the Best Street Art
You don't always have to head inside a museum to see some of the most interesting and inspiring art. Stay outside and take a walk around town for a look at colorful street art displays in these world-class cities.
Many of Lisbon's street art gems can be found in the bohemian Bairro Alto neighborhood. The homes lining the steep hills are a canvas of interesting art that tell stories about the country's history and culture, adding another layer of color to Lisbon's already intriguing palette. Hop on one of the iconic yellow streetcars for an up-close look at the cute restaurants, bars, and azulejo tiled homes that line its charming lanes. We recommend retreating to the beautiful Tivoli Avenida Liberdade after a day of street art exploring.
Mexico City, Mexico
Mexico City's obsession with wall art dates all the way back to the first century at the ancient site of Teotihuacan. The sprawling, energetic city is a hot spot for creatives wanting to bask in its heady display of charisma and culture. Urban masterpieces are easy to spot in various neighborhoods that incorporate depictions of Mexican religion and Aztec culture, including renditions of national icons like artist Frida Kahlo.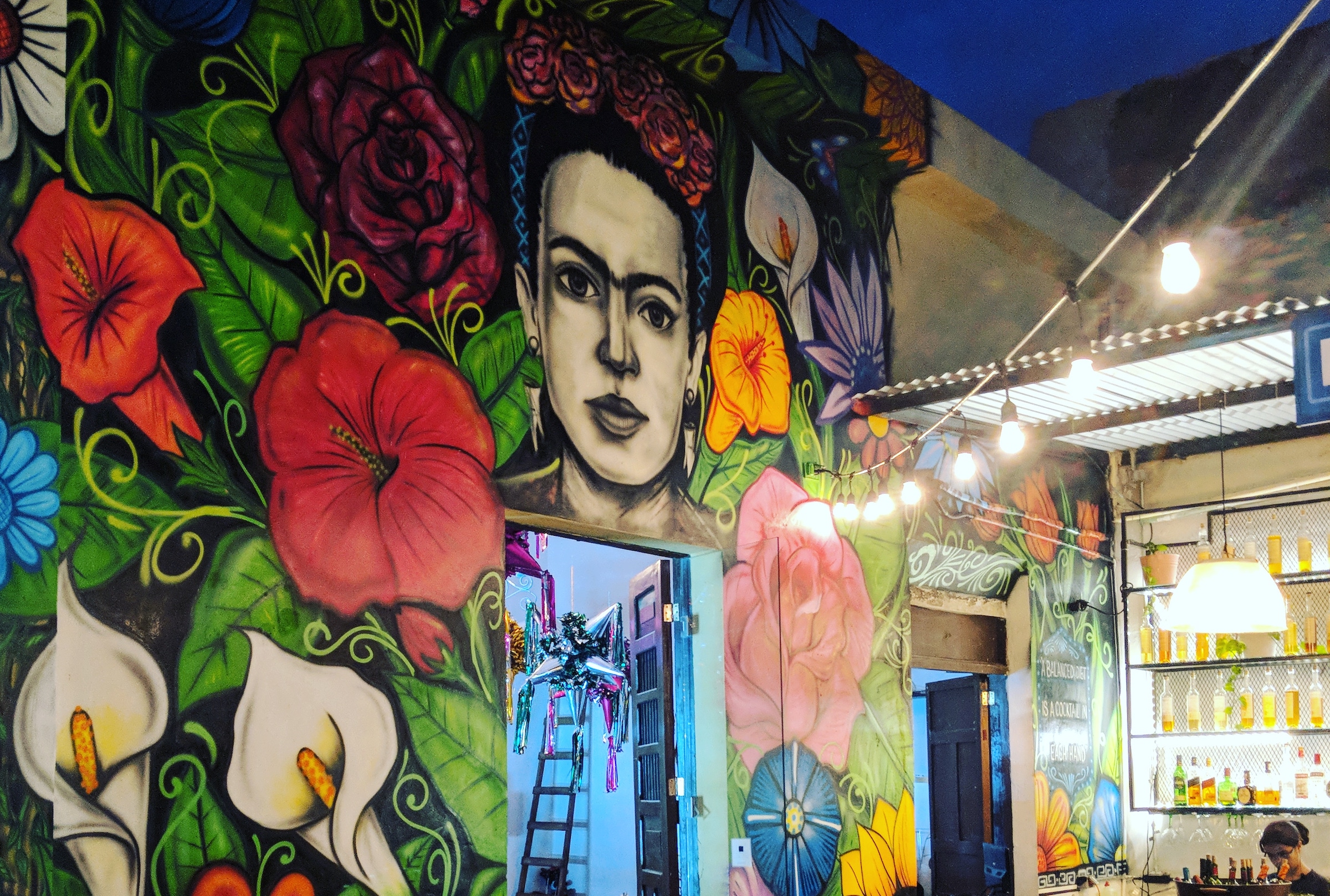 Rio de Janiero, Brazil 
It's no surprise that wildly vibrant Rio de Janiero is a delight for the eyes. Sizzling samba, sequined costumes, and superb street art make this city a visual feast. Climb the mosaic-tiled Selaron steps in the Santa Teresa neighborhood, a thriving artists' area, and take a walk in this outdoor museum.
As one wanders through the eclectic neighborhoods of Montréal, a visual feast of colors, forms, and messages unfolds across building facades, alleyways, and even bridges. From the iconic murals that grace the Plateau-Mont-Royal district to the thought-provoking stencils adorning the walls of Mile End, artists from around the world have left their mark here. The result is a blend of urban landscape with expressions of social commentary, cultural heritage, and personal narratives.  
This is one city that doesn't exactly need an extra jolt of pigment, but the graffiti art adds yet another splash of surprise. Keeping in line with the tropical vibe of the Caribbean, many murals go with floral, fun, and fruit-inspired patterns worthy of sizzling Cartagena.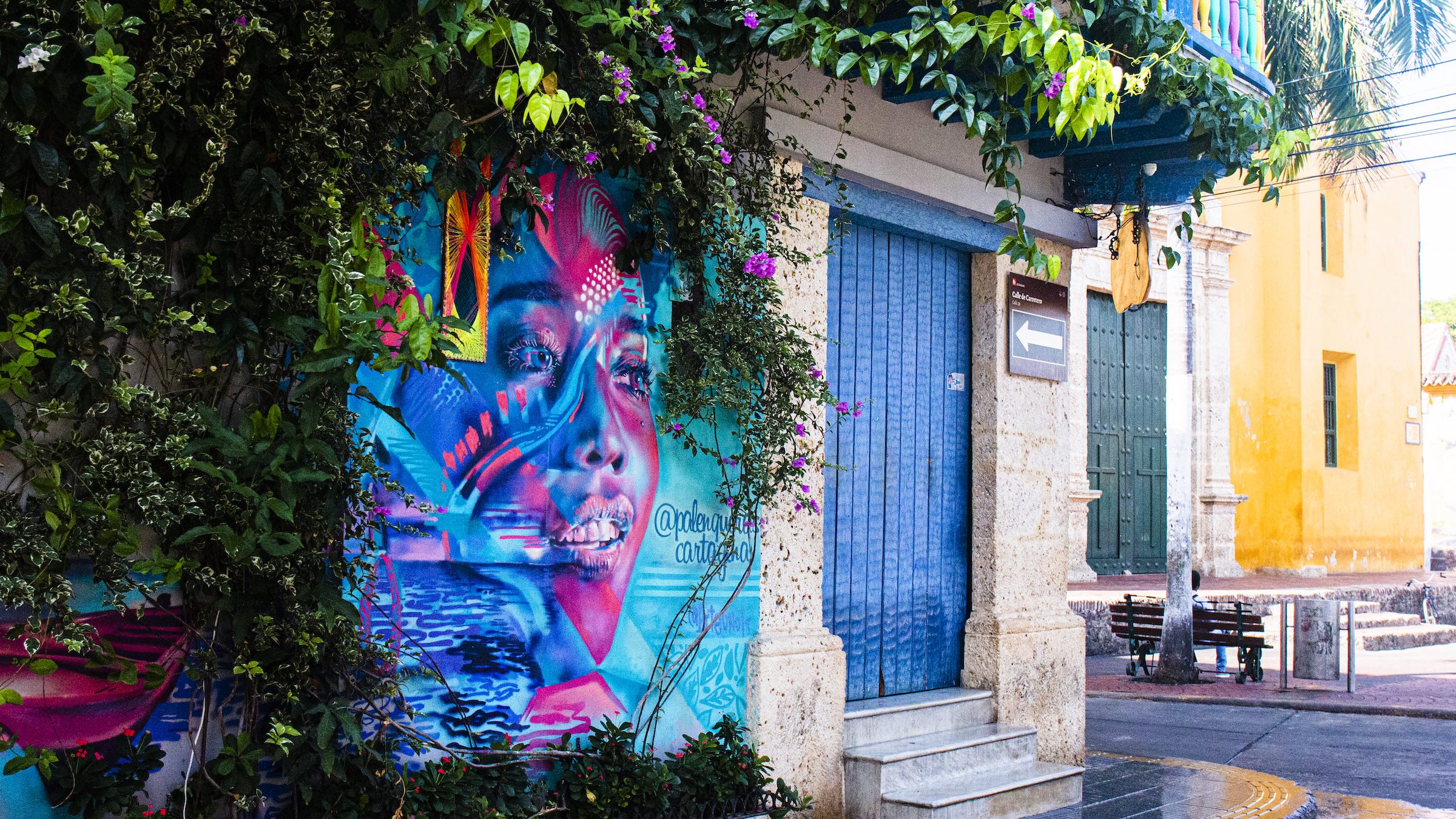 The mention of the Middle East conjures up thoughts of deep history and rich traditions. Some of the graffiti in Tel Aviv elicits discussions regarding deeper subjects like politics and the refugee crisis. Other wall murals incorporate actual historical images printed onto huge decals. Busy Tel Aviv is a modern art mecca and you will see it splashed across the walls, even by the beach.
Delhi and Udaipur, India
India is no stranger to color: swirling saris, fragrant spice markets, and the Holi festival all feature India's penchant for pigments. A wide array of artists have transformed bare walls into eclectic works of art. Paintings of traditional dancers, Mahatma Gandhi, Bollywood actors, messages of women's empowerment, and Indian birds and animals decorate the Delhi Police Headquarters, residential areas, metro stations, and markets.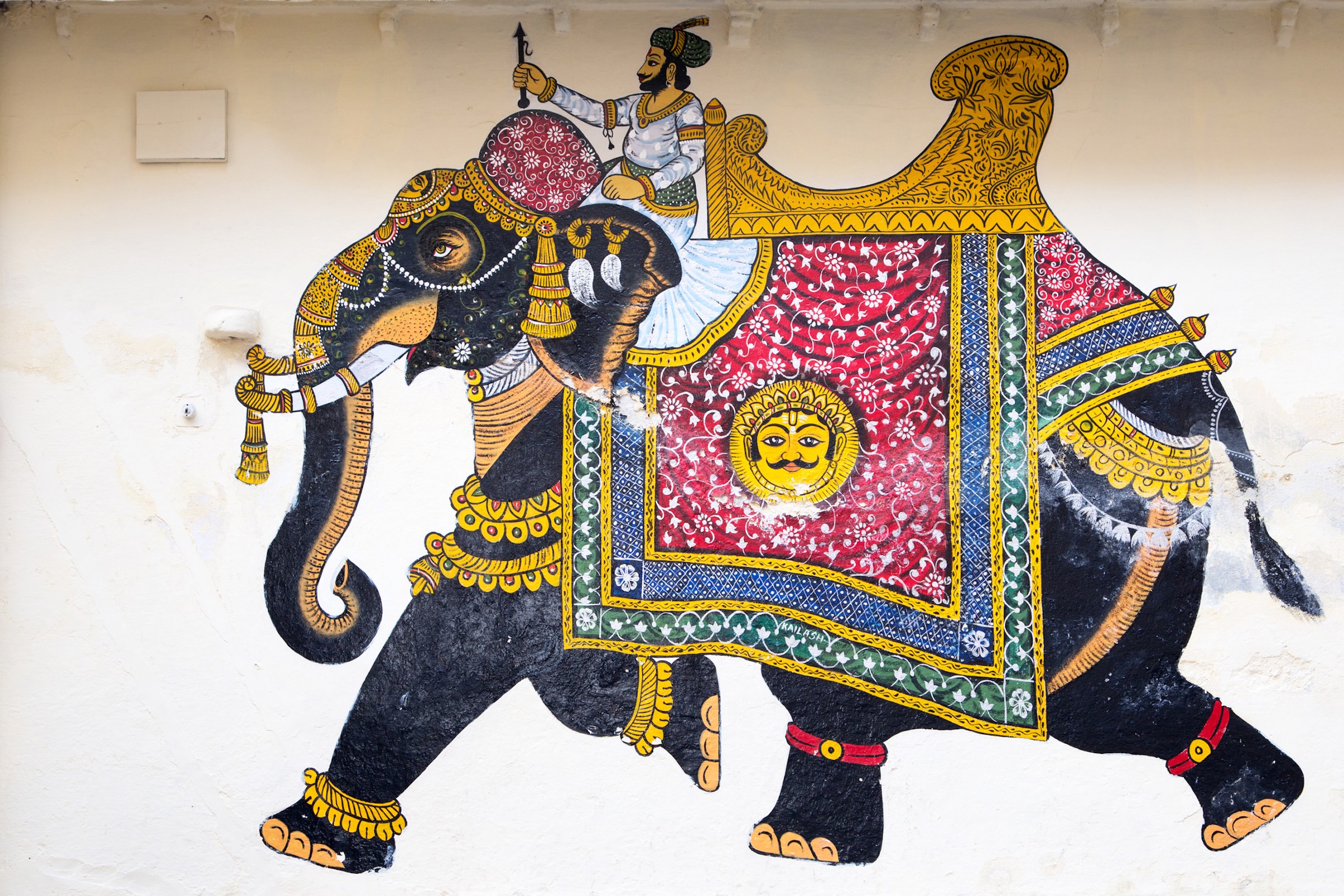 Hong Kong
Barren walls get a facelift in Hong Kong's skyscraper landscape. Lively dragons and pop culture characters are often commissioned by business owners who want a little extra attention for their restaurants or shops. Beyond the street art, Hong Kong is a cultural haven and one of the homes of Art Basel, a festival that brings together the planet's top galleries exhibiting modern and contemporary art.
Right off the mainland, the island of Djerba is an artist's dreamscape. Close to 150 international creatives from 30 countries were invited to come revive a picturesque village's dusty walls and domes with murals. Whitewashed homes became the canvases in this open air museum, painted with faces and fusions of eclectic designs.
Northern Ireland's historic town received a modern facelift when 30 international artists descended on the city, painting striking visuals on its walls. You will also spot murals detailing the region's tumultuous and fascinating history. Take in the murals honoring the ill-fated Titanic, built in a Belfast shipyard in 1908.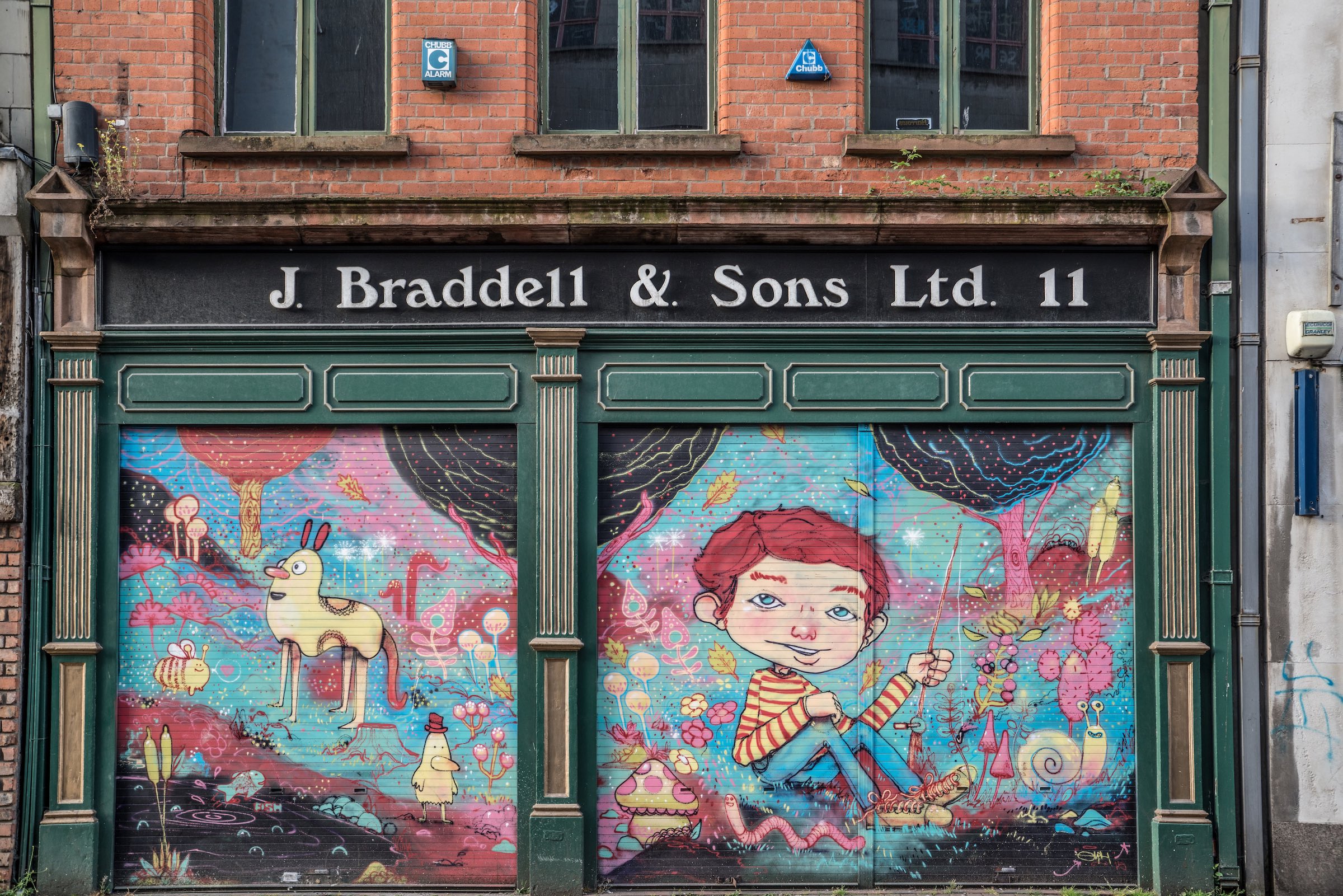 Callao is the chief sea port of Peru and is widely considered to be something of a coastal suburb of Lima. The area once struggled with street crime, drug abuse, and poverty until a private investor came in and began transforming the city into an urban art mecca. Since then, abandoned buildings have transformed into shops for local designers, derelict warehouses have become exhibitions spaces, and crumbling walls have been renovated and splashed with color.
See the World's Best Street Art with Ker & Downey