Top Luxury Family Travel Destinations for Spring Break
Ker & Downey's top luxury family travel destinations for Spring Break are a respite from busy lives and give you a chance to experience the world through fresh eyes.
Although we're just coming off of the Christmas holidays, Spring Break is right around the corner. It's not too early to start planning your trip. When thinking about where to go for Spring Break, you'll want somewhere that is easy to get to, can be done in about a week, and offers adventure with just enough R&R to recharge your batteries to get you and your kids through the next few months of the semester. We've lined up some of our favorite luxury family travel destinations for your next Spring Break.
Southern Africa is always a good choice for luxury family travel. Because there's so much to see and do that it can be hard to narrow down where to start. While you might need a few more days for this adventure, it will be worth it. During Spring Break, it's the green season in Botswana which means lush green grass and plentiful game. With the proper protocols in place, it's the perfect time to head across the pond with your crew. Many properties like Shinde and Okuti Camp offer customized experiences that cater to children of all ages. And if you have the time, head north the Victoria Falls. The Falls reach their peak water level at this time of year which makes it a truly spectacular sight.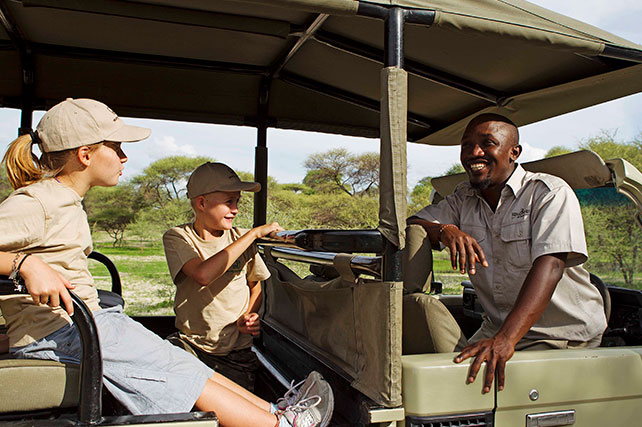 Luxury Family Travel to South America
Peru is a fantastic luxury family travel destination. Peruvians are incredibly hospitable and welcoming towards children and families, which is always a plus for international travel. There's so much to see and explore in Peru – from the mystery of the Incas at sites like Machu Picchu and Ollantaytambo, to the narrow alleys and colorful markets of Cusco, you and your children will be captivated every step of the journey.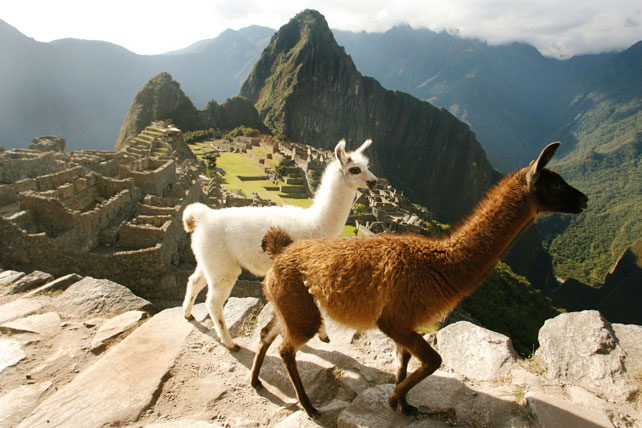 Another great option in South America for Spring Break is the Galapagos Islands. It's certainly a must-see destination for all ages. Follow in Darwin's footsteps as you seek out giant tortoises, flightless cormorants, marine iguanas, and Galapagos penguins. Cruises through the islands can be done in a week, but if you prefer to stay on land, Pikaia Lodge and Galapagos Safari Camp are incredible properties that offer both land-and-marine adventures and are extremely family-friendly.
The Middle East might not immediately jump to mind as a luxury family travel destination for Spring Break, but we would be remiss if we didn't include it on our list. Our Sands of Arabia journey is the perfect introduction to the region. Family-friendly accommodations, great weather, and convenient flights on Emirates from most major US cities make this journey extremely accessible. A good mix of outdoor adventures, like dune bashing in the desert, and modern city explorations at the Grand Mosque will keep children of all ages entertained.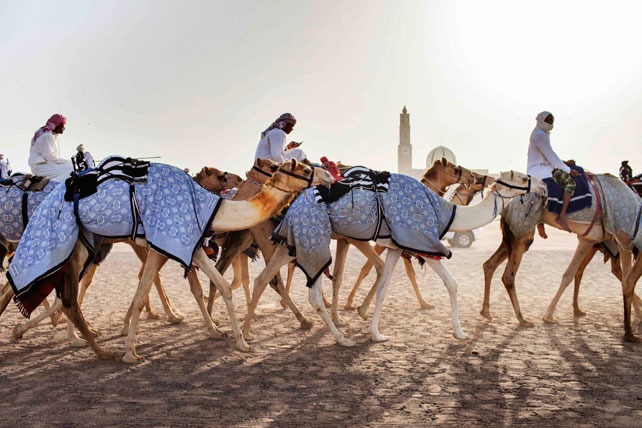 If an international trip isn't in the cards this Spring Break, California might be the perfect luxury family travel destination for you and your family. Indeed, its mild, Mediterranean climate can help stave off any winter blues you may have from lingering snow and cold. There's much to see and explore from the eclectic urban area of San Francisco and the iconic Golden Gate Bridge, to the sapphire waters of Monterey Bay where you'll discover the diverse ecosystem of humpback whales, sea otters, sea lions, harbor seals, and kelp forests at the Monterey Bay National Marine Sanctuary. You can't miss a hike or two through Yosemite National Park either. Its granite cliffs, dramatic waterfalls, old-growth forests, and Giant Sequoias are truly a magnificent site to see.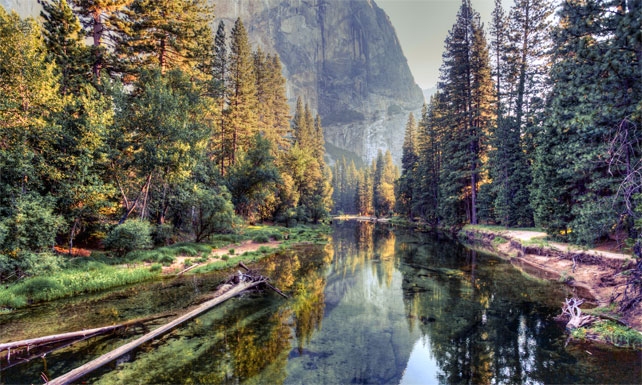 At Ker & Downey, luxury family travel is undoubedtly all about human connections and the joy that comes from "a-ha" moments and unplanned surprises. Go out, explore, and experience the world with fresh eyes and an open mind.
For more information about our top luxury family travel destinations, contact your Ker & Downey designer. For further inspiration, follow us on Facebook, Instagram, and Twitter.