Colombia Luxury Caribbean Escape
7 Days / 6 Nights
Colombia


Luxuriate in the Caribbean Waters
Escape to the Caribbean coast of Colombia on this special one-week getaway. The colors of Cartagena and the waters of Barú invite you as you soak in private villa and luxury resort accommodations.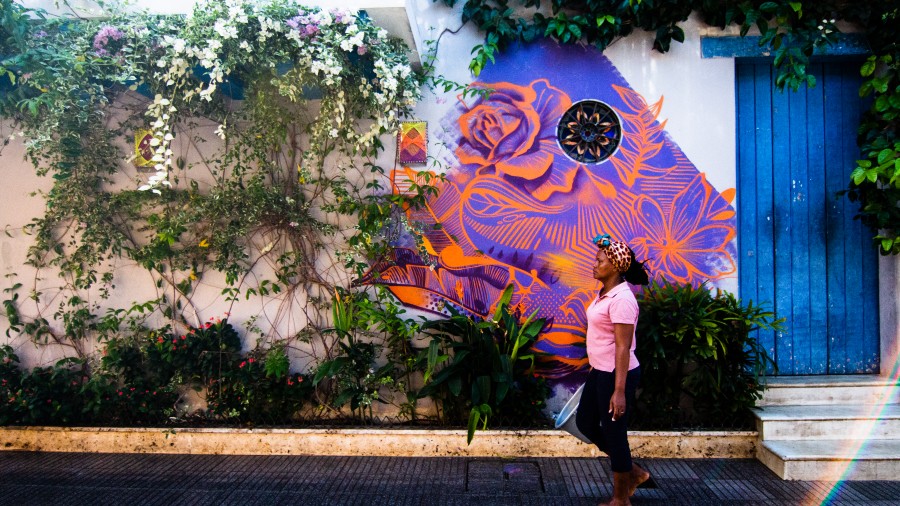 Begin your Caribbean getaway first in Cartagena. Your private villa in the Getsemani neighborhood boasts a courtyard pool and a rooftop terrace with views of San Felipe Castle. Indeed, it serves as the ideal launch pad for your three nights in Cartagena.
While here, explore the historic center, a UNESCO World Heritage Site, on a walking tour with a local expert. Then learn about the local traditions, stories, and street art of the Getsemani neighborhood. An entire day is also dedicated to tasting Colombia's culinary delights. A local chef will teach you how to make typical Caribbean dishes. Afterward, a local rum expert will lead you on a special rum tasting experience.
Next on your Colombia Luxury Caribbean Escape, depart for Barú for three nights at one of the country's newest luxury properties: the Sofitel Barú Calablanca. This French-infused resort serves as a wonderful base to explore the islands, or just to sit back and enjoy their five-star service.
While in Barú, hop aboard a private speedboat for a full-day excursion to the Islas del Rosario archipelago. These rugged islands are blessed with clear blue waters, colorful coral reefs, and diverse marine life. Spend the day cruising between islands and snorkeling at your own pace. You will also have an entire day to spend at leisure at your hotel. Take advantage of the family and adult-only pools, the cinema under the stars, and the beautiful Caribbean waterside setting.
Alternatively, opt for a private villa accommodation for an even more exclusive experience in Barú.
Book a Colombia Luxury Caribbean Escape
Contact a Ker & Downey Travel Professional to personalize your own Colombia getaway, and read more about the seasonality and pricing in South America. For even more travel inspiration, follow us on Instagram, Facebook, and Twitter.