Spa Towns of Europe
UNESCO World Heritage Sites for Taking a Dip
Recently listed among the newest UNESCO World Heritage Sites, the spa towns of Europe boast a storied past. In the 18th and 19th centuries, European physicians often told their patients to "take to the waters" of an isolated town with natural spring waters. Thus European spa culture arose as a coveted retreat for the region's elite. In its heyday, approximately 600 major European spa towns popped up across the continent. Each featured iconic resorts, pump rooms, drinking halls, stunning architecture, curated gardens, and world-class spa facilities. 
Spa Towns of Europe
Today, only a handful of these Spa Towns of Europe remain in their original form. Below are a few worthy of visiting for their glamorous facilities and picturesque settings. 
Baden-Baden, Germany 
Baden-Baden is perhaps one of the most renowned spa towns of Europe. The Roman emperor Caracalla stumbled upon its natural spring waters almost 2,000 years ago. The town, meaning "bathing" in German, has since transformed into one of Europe's most glamorous resort destinations. As such, its Black Forest setting, historic Kurhaus spa, ornate Friedrichsbad baths, contemporary Caracalla Spa, and Spielbank casino continue to attract celebrities and VIPs from around the globe. Yet bathing is not the only attraction in the region. Nearby is Germany's biggest opera house, the medieval castles of Heidelberg, and the thrilling Porsche and Mercedes-Benz factories.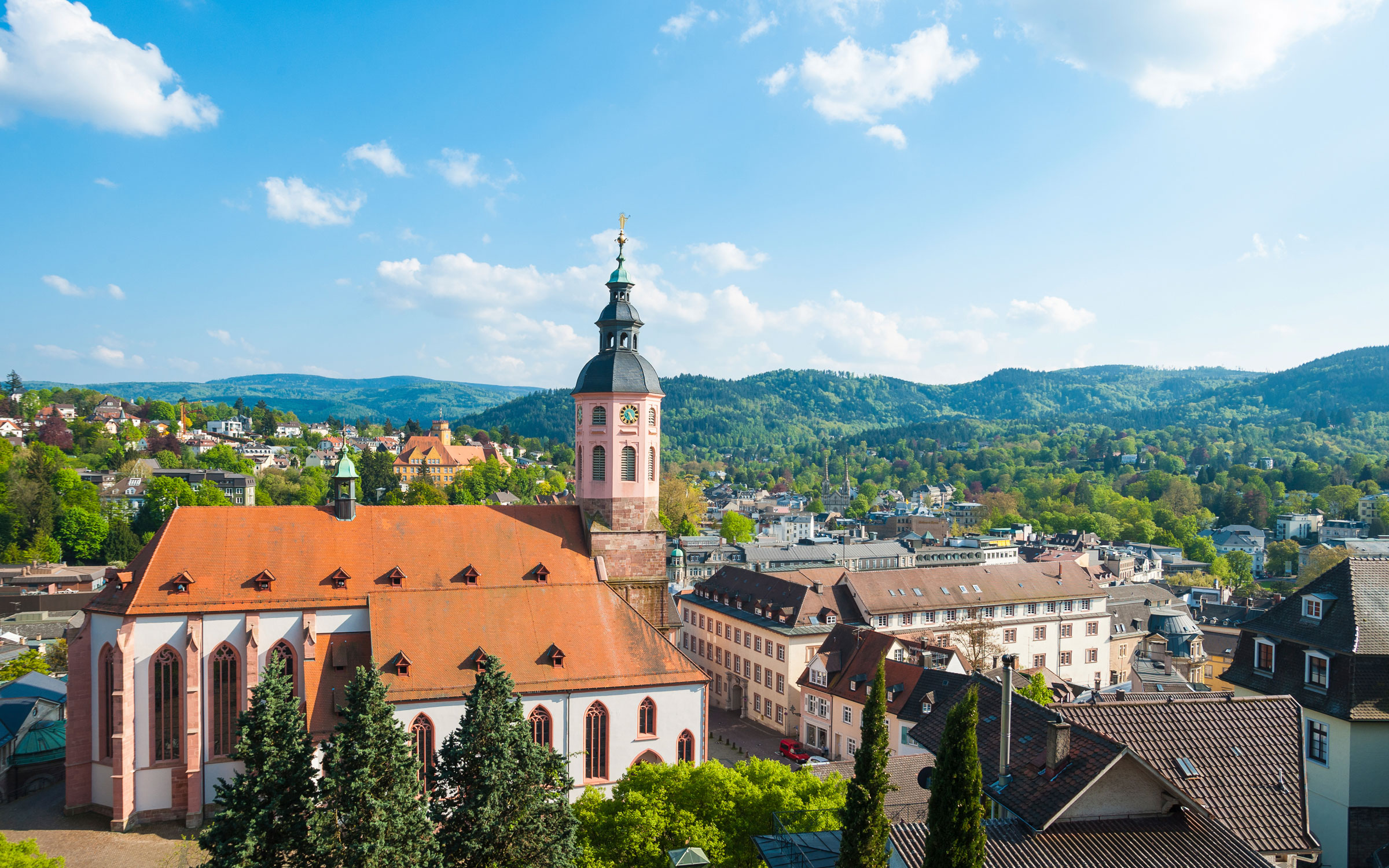 Bath, England 
The mineral baths of the spa town of Bath date back to 863 BC. Since then, the Celts, Romans, Saxons, and Georgians have all taken to its waters. Located in the idyllic Somerset countryside, the Roman baths here are beautifully preserved. While travelers can no longer soak in these sacred waters, they have plenty of other options to choose from. For example, the Thermae Bath Spa still uses the same natural mineral waters and traditions as the Romans. It also boasts a stunning view over the cute town with its Goergian, Neoclassical, and Gothic architecture and Jane Austen center. Indeed, Jane Austen wrote in her book Northanger Abbey that people flocked to Bath to breathe the fresh air of "better company."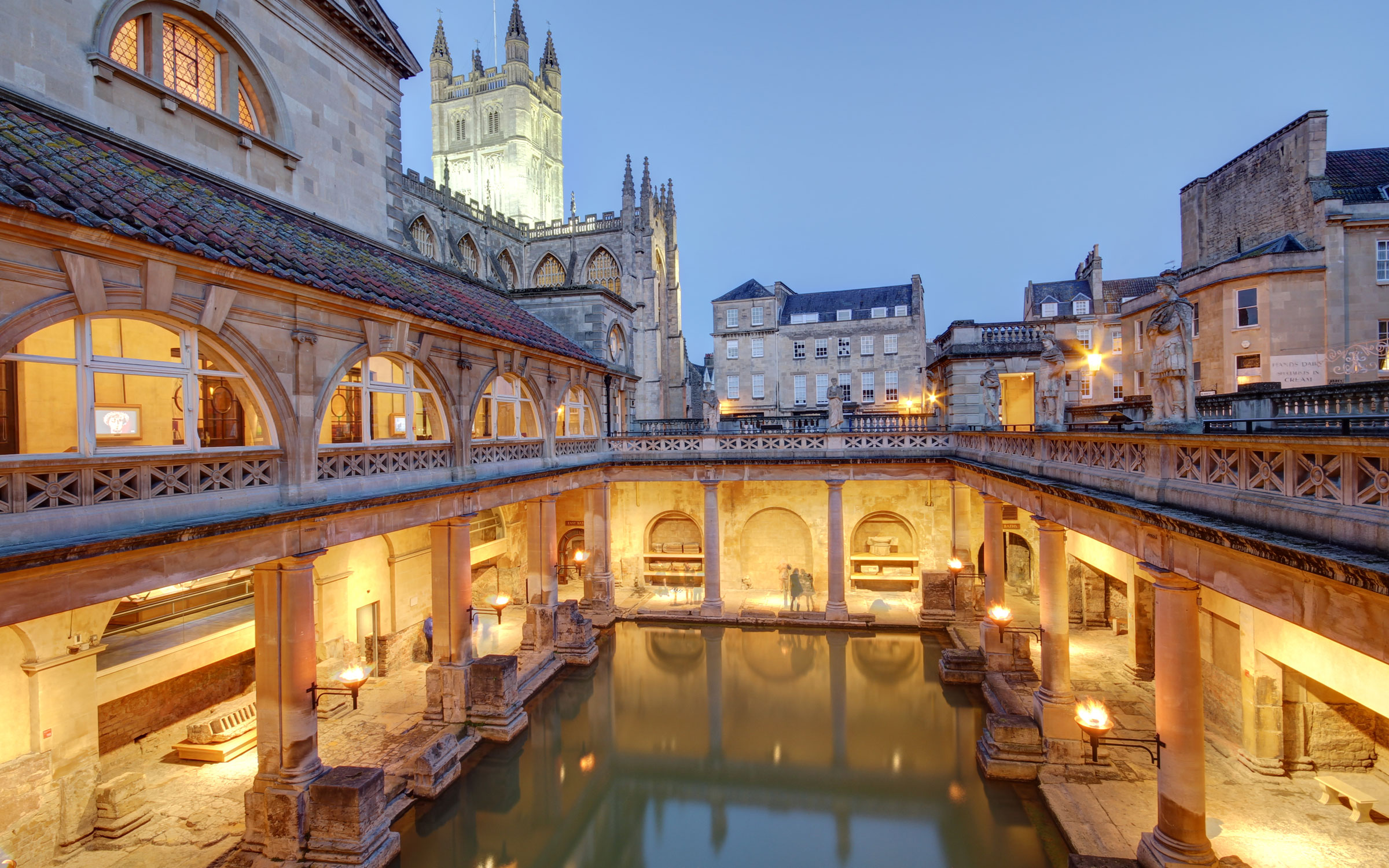 Spa, Belgium 
Before hotels and wellness centers ever adopted the word "spa," there was Spa, Belgium. Originally discovered in the 12th century, the hot springs of this spa town of Europe have welcomed a number of veritable VIPs. Indeed, Napoleon, Peter the Great, Victor Hugo, Alexander Dumas, and even Marie Antoinette frequented Spa's waters. As such, an entire town developed around the spring. Today, travelers can enjoy the treatments of the popular Les Thermes de Spa. They can also explore the historical city center and taste the famous waters themselves, which are bottled for consumption. Nearby, the university town of Liege offers plenty of big city diversions, while the Spa-Francorchamps motor-racing circuit provides a thrilling day trip.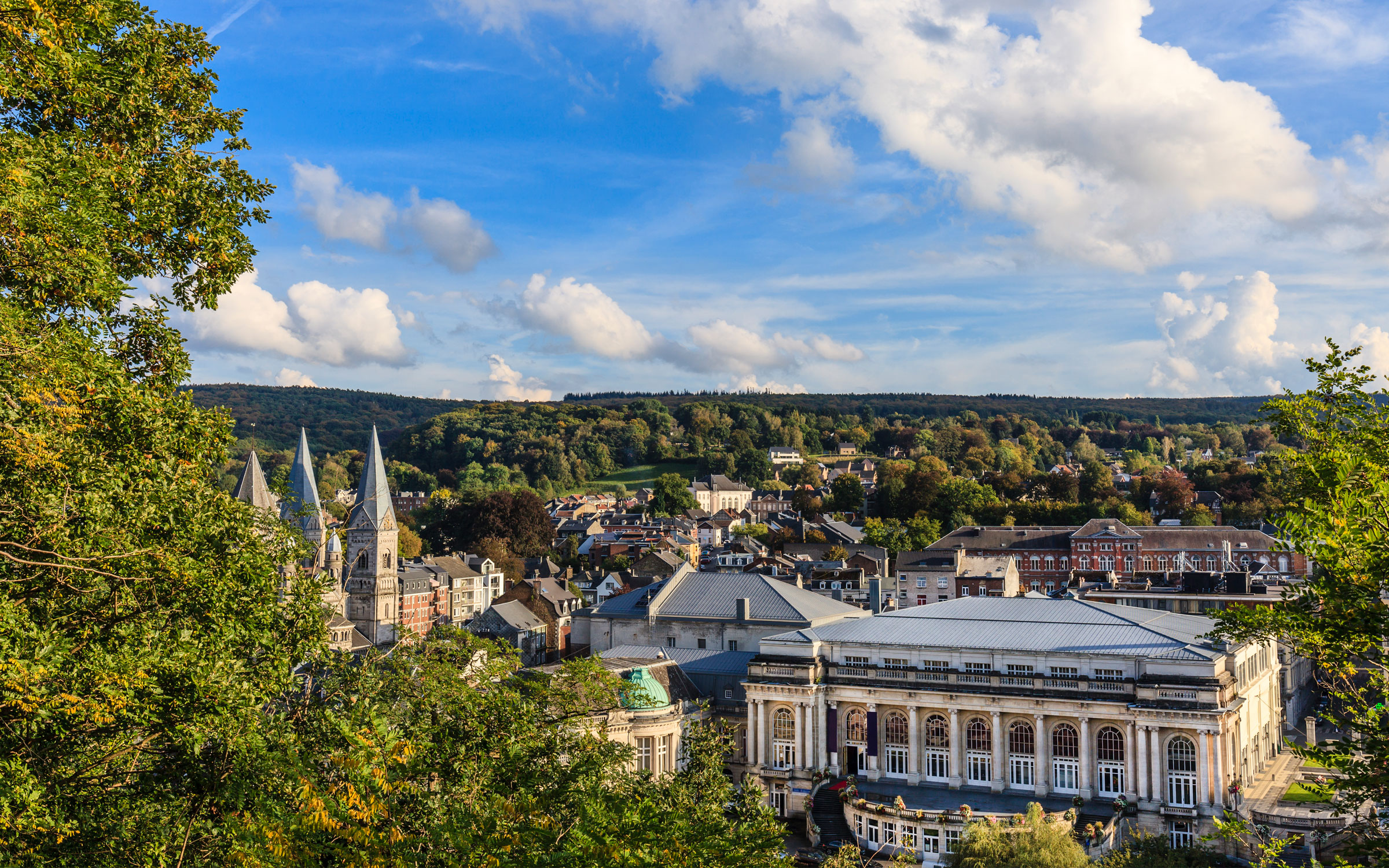 Karlovy Vary, Czech Republic 
Perhaps the most picturesque spa town of Europe, Karlovy Vary benefitted greatly from the European spa culture boom of the 19th century. Its 300-plus natural hot springs – the largest ones straddling the center of town – solidify its reputation as a hotbed of spa culture. Likewise, the town's riverside setting, charming colorful homes, and preserved Neo-Renaissance and Baroque buildings complete the pretty picture. While here, travelers can benefit from the hydro-therapy treatments of such spa resorts as Elizabeth Baths, Hotel Thermal, and Imperial Baths. Alternatively, they can even witness the famous indoor Vřídlo geyser. Or they can continue their water-laden journey in nearby Marienbad, another Old-World spa town of Europe. Edison, Goethe, Chopin, Wagner, and several kings and queens from the 19th century all preferred Marienbad for its healing waters, elegant charms, and sprawling parks.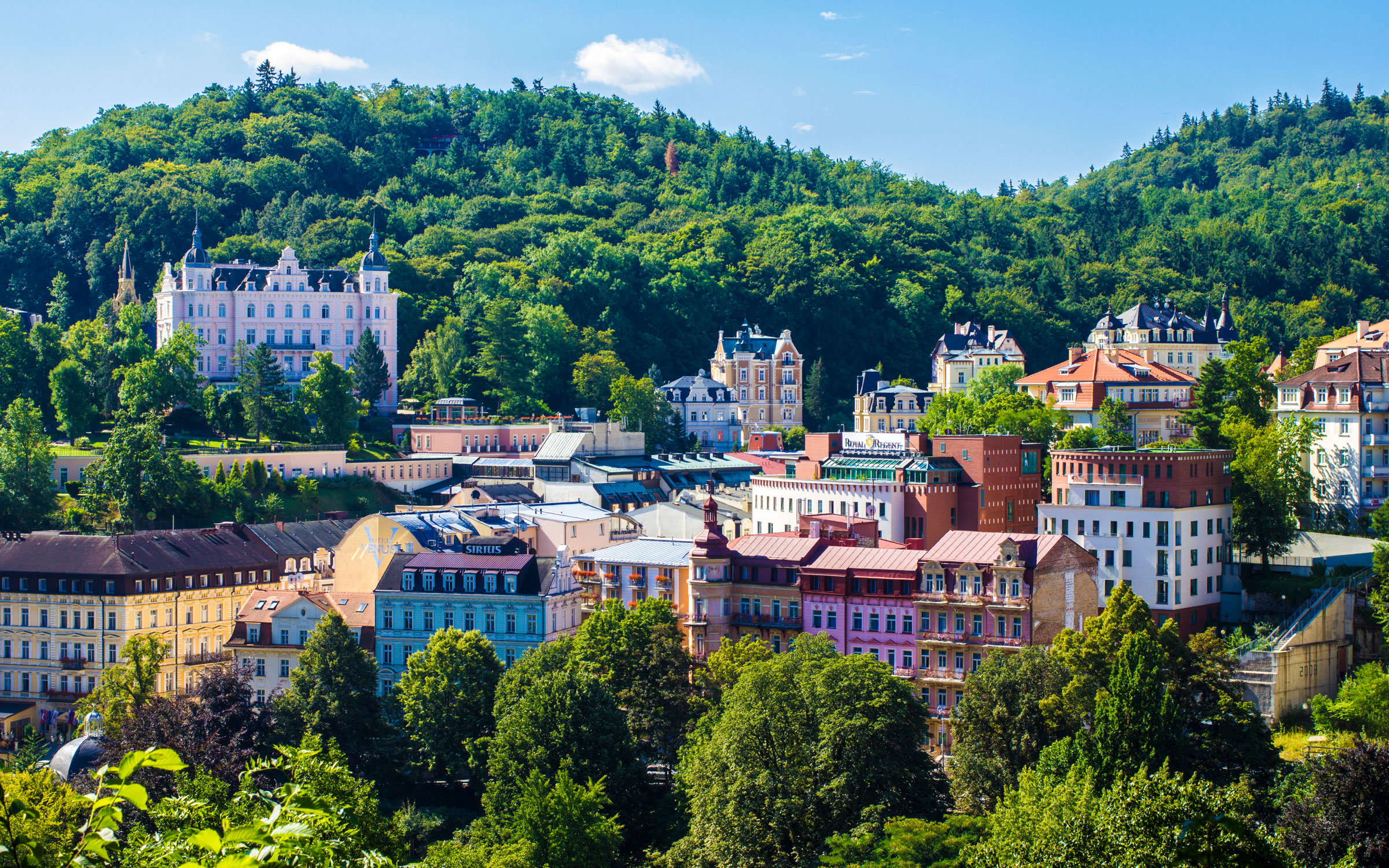 Vichy, France 
Picturesque Vichy in central France is "un rêve" for those in search of health and vitality. Often referred to as the "Queen of Spa Towns", this countryside escape boasts thermal waters rich in calcium and iron. Indeed, the hot and cold springs here originate from the dormant Auvergne volcanoes close by.
While it once served as a favorite spa town of Europe for royalty, the Vichy name is now tied to worldwide wellness. The Vichy skincare cream promises youthful skin, while Vichy bottled water promotes balanced hydration. In fact, luxury hotels in Europe and beyond have begun installing wellness spas featuring Vichy showers, hydromassage tubs, and many other ways to soak in this renowned water. The city's largest park, Parc des Sources, is the go-to spot to experience its unique history and belle-époque architecture. Les Célestins Spa and the Art Deco Hall des Sources atrium sits on one end, while the Opera House and casino sit on the other.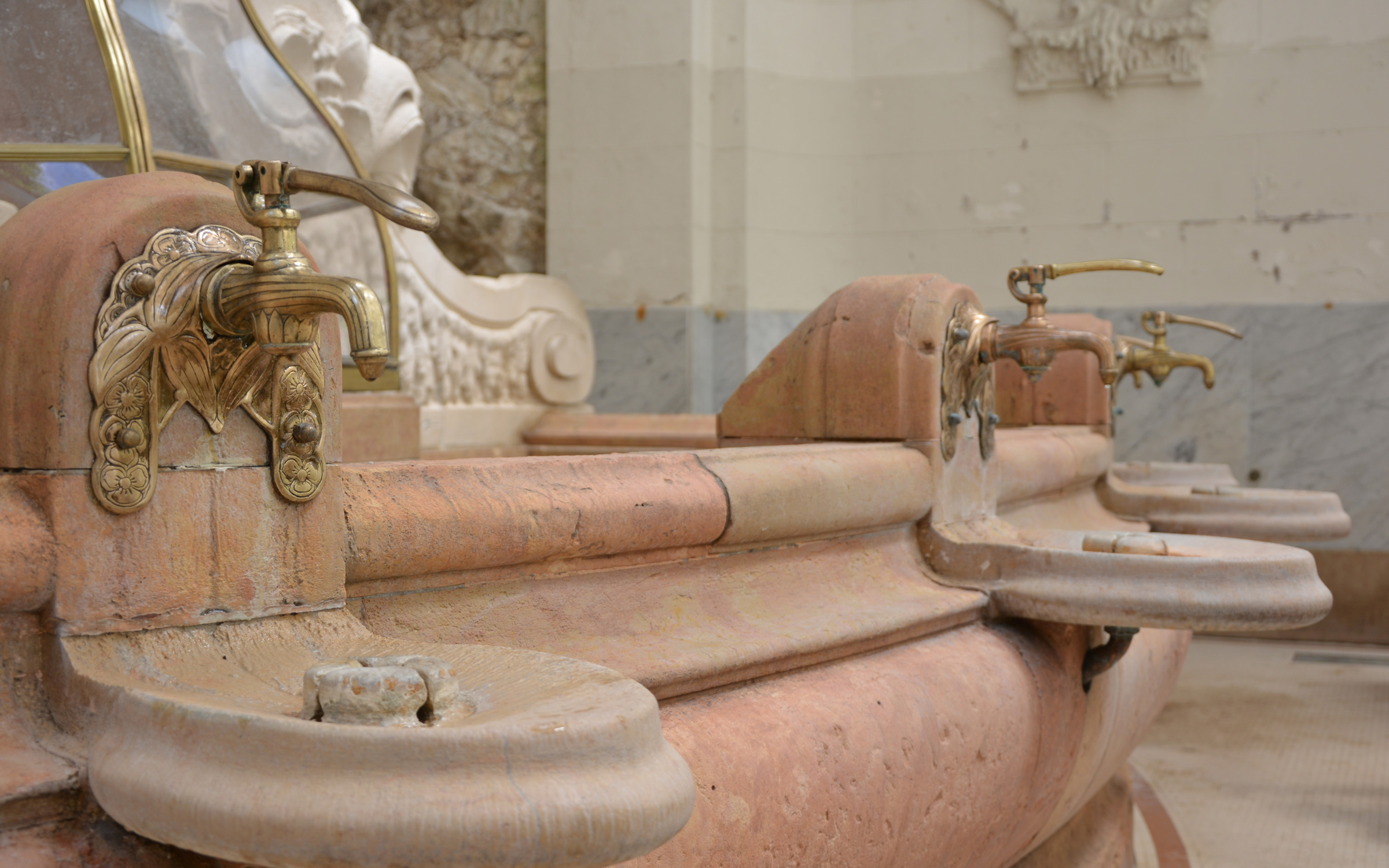 Budapest, Hungary
 – Spa Town
The capital of Hungary also just happens to be the City of Spas. Any visitor would be remiss not to take to the thermal waters as the locals have done since Roman times. The city straddles more than 100 underground thermal springs and, as such, houses some of Europe's largest public baths. For example, the beautiful Art Nouveau marble of Hotel Gellért, Turkish-style Rudas Baths, and the famous Széchenyi thermal baths are ideal for relaxation and recovery. Yet the epitome of Budapest's bathhouse culture resides on Margaret Island. Situated on the Danube River, this car-free island is home to the family-friendly Palatinus Strand. Its thermal pools, fountain fixtures, water slides, and wave pool make it a fun outing for children and adults alike. 
Visit the Spa Towns of Europe with Ker & Downey
Are you ready to soak in the waters of one of these spa towns of Europe? Ker & Downey can incorporate them into any larger Europe itinerary. Contact us today to start planning.