Our Favorite Luxury Ryokans of Japan
A stay in one of Japan's luxury ryokans is a great way to experience traditional Japanese culture, warm hospitality, and meticulous attention to detail the country has become known for. Ker & Downey has picked our favorite luxury ryokans to help you plan your journey to Japan.
For centuries, travelers along the Tokaido road in Japan have been resting their weary bodies in ryokans. Typically located in rural areas around hot spring towns, the traditional Japanese inns were developed for traveling samurai in the 17th century. Today, they are an excellent way to experience Japanese heritage and hospitality.
Within the ryokan, you can typically find tatami mat rooms and communal baths, but our favorite luxury ryokans also include some of our favorite Western amenities like private baths, Western beds, and even gyms. And each day a chef prepares meals from fresh, local ingredients.
Luxury Ryokans in the Kyoto Area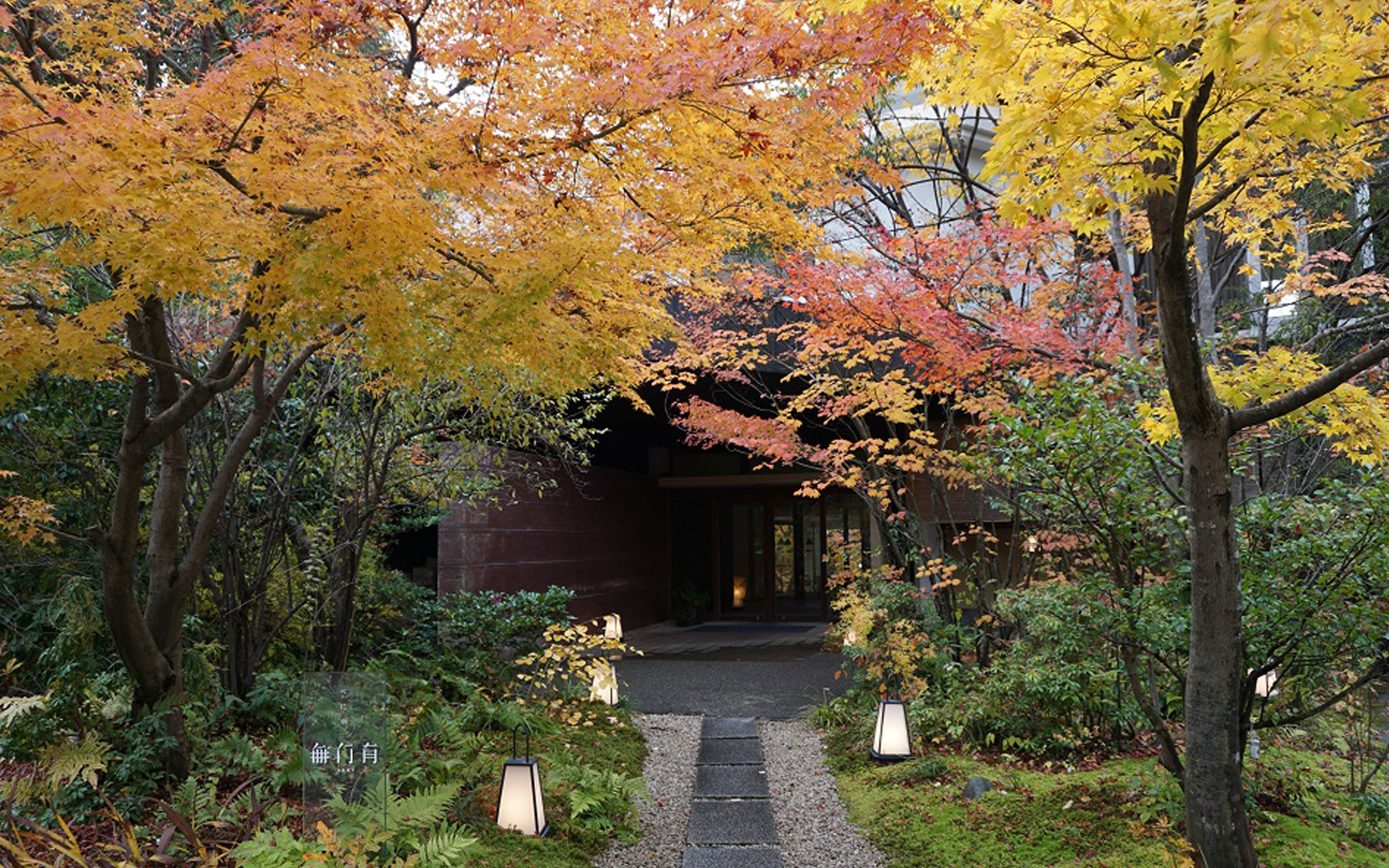 Beniya Mukaya | Located about an hour from Kanazawa, Beniya Mukaya's 17 rooms have the minimalist feel of a traditional ryokan, but include private open-air baths that overlook a well-manicured Japanese garden. Enjoy tea ceremonies with the luxury ryokan's owner, yoga sessions, the open-air hot springs, and spa treatments while there.
Hiiragiya | Hiiragiya is one of Japan's most loved luxury ryokans. It was established in 1818 and has hosted a number of internationally known writers, artists, politicians, and members of the imperial family. Its 28 rooms have been individually designed and feature painted folding screens, wood beams, reed ceilings, traditional Japanese tatami mats, papered shoji windows, and sliding doors.
Tawaraya | Tawaraya is one of the oldest ryokan in Japan. It's zen-like atmosphere invites you to relax and soak in the Japanese culture. Instead of decoration, the guest rooms overlooks private gardens and a 10-course traditional kaiseki dinner is served on a low table in your room by Geisha-like women.
Luxury Ryokans in Hakone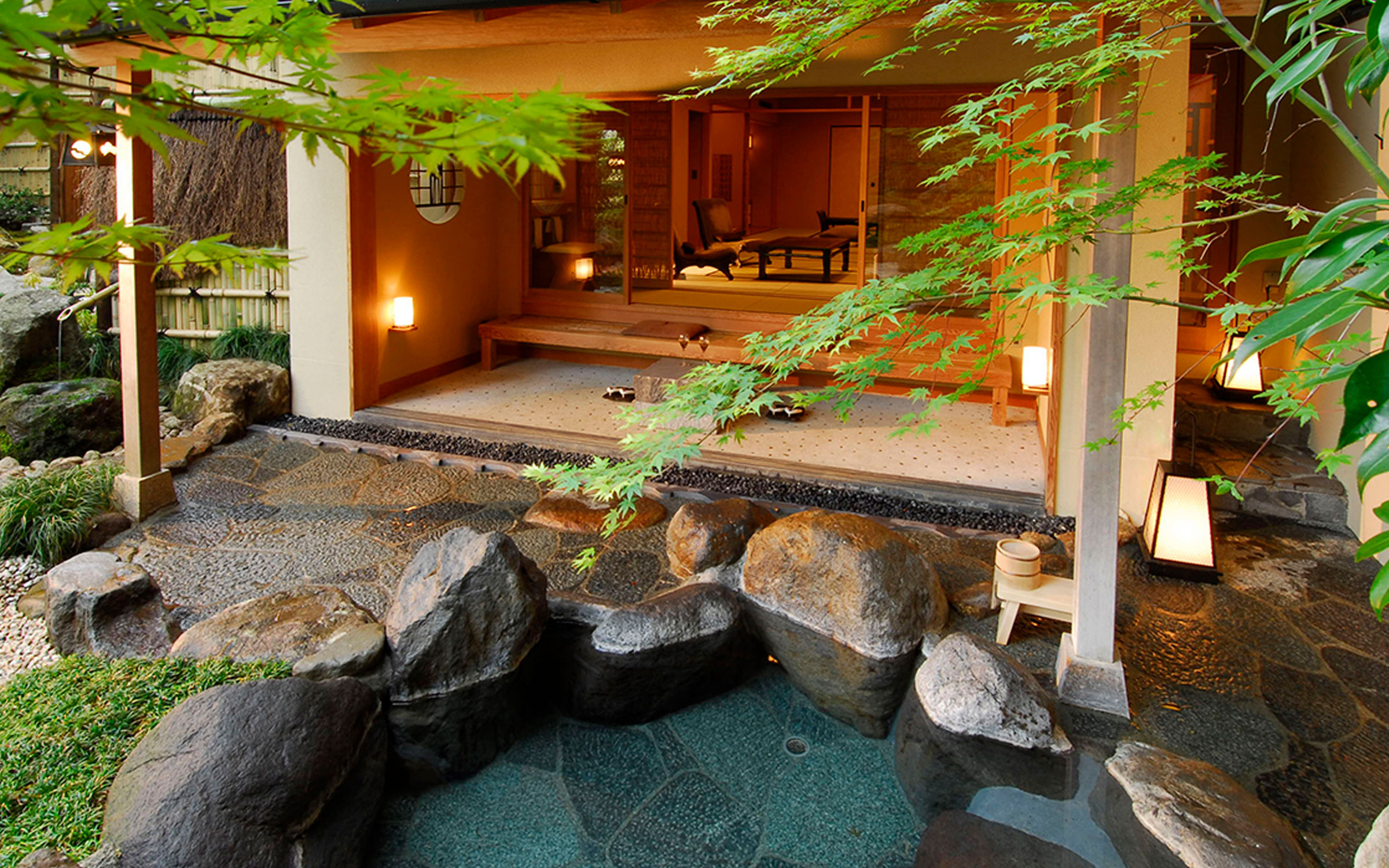 | Immerse yourself into the ancient Japanese way of life at Gora Kadan. Nestled in the tranquil foothills of Mt. Fuji, Gora Kadan exists within the grounds of the Imperial family's former summer villa and is strewn with multiple open-air baths fed by the mineral rich, hot spring water. It's a Relais & Chateaux property with 38 rooms and suites, indoor and outdoor hot spring baths, spa services, and kaiseki cuisine for the ultimate luxury ryokan experience.
Luxury Ryokans in Kaga
Kayotei | Conceived by an architect, a craftsman, and a chef who dreamed of providing exquisite suklya style and kaiseki cuisine within the serenity of Kaga's majestic gardens and forested hills, Kayotei is one of Japan's foremost luxury ryokans. Its 10 rooms are arranged in the traditional suklya style of a tea ceremony pavilion, with wood beams, sliding Shoji paper doors, tatami mats, and hand painted scrolls in the tokonoma alcove. It's located in a region of Japan that's famous for its artisans and craftsmen, and the artwork and furniture throughout are pieces most Westerners only experience in museums.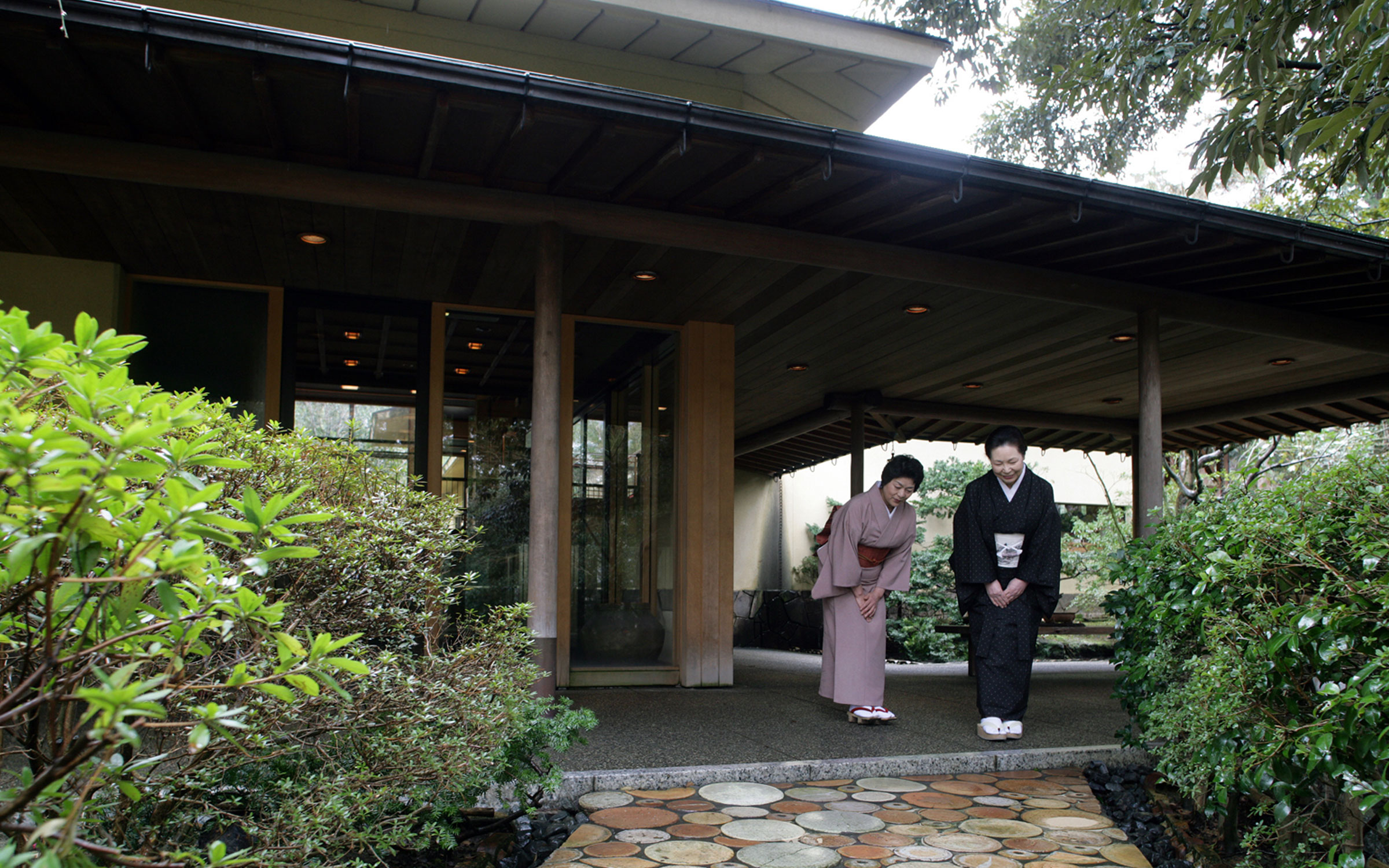 For more information about our recommended luxury ryokans in Japan, Contact your Luxury Travel Consultant. For further inspiration, follow us on Facebook, Instagram, and Twitter.