Horseback Riding Holidays
Experience The World From the Comfort of Your Saddle
Horseback Riding Holidays
Horseback riding holidays by Ker & Downey promise a challenging and wholly rewarding journey. Equipped with a team of equestrian enthusiasts, Ker & Downey loves planning luxury horseback riding itineraries. Perhaps you want to experience an African safari from the comfort of a saddle. Or maybe you wish to visit one of the world's ancient wonders. No matter the desire, a journey by horseback allows you to ride through some of the world's most fascinating terrains. They also offer an intimacy with nature unmatched by car or foot.
The below luxury horseback riding holidays run the gamut of terrain and difficulty. In Latin America, channel your inner gaucho while galloping along the beaches of Uruguay or to the incomparable Machu Picchu citadel in Peru. In Africa, witness elephants and giraffes up close in Kenya and Botswana. Alternatively, trot along Namibia's Damara Elephant Ride from Twyfelfontein to the Skeleton Coast. Finally, in Europe, indulge in the incomparable luxury found on Portugal's western shores. 
Designed for riders of all experience levels, the below horseback riding holidays offer only a glimpse of what Ker & Downey can do. Whether you are a novice rider or an experienced equestrian, we have you covered. Contact us today to start planning.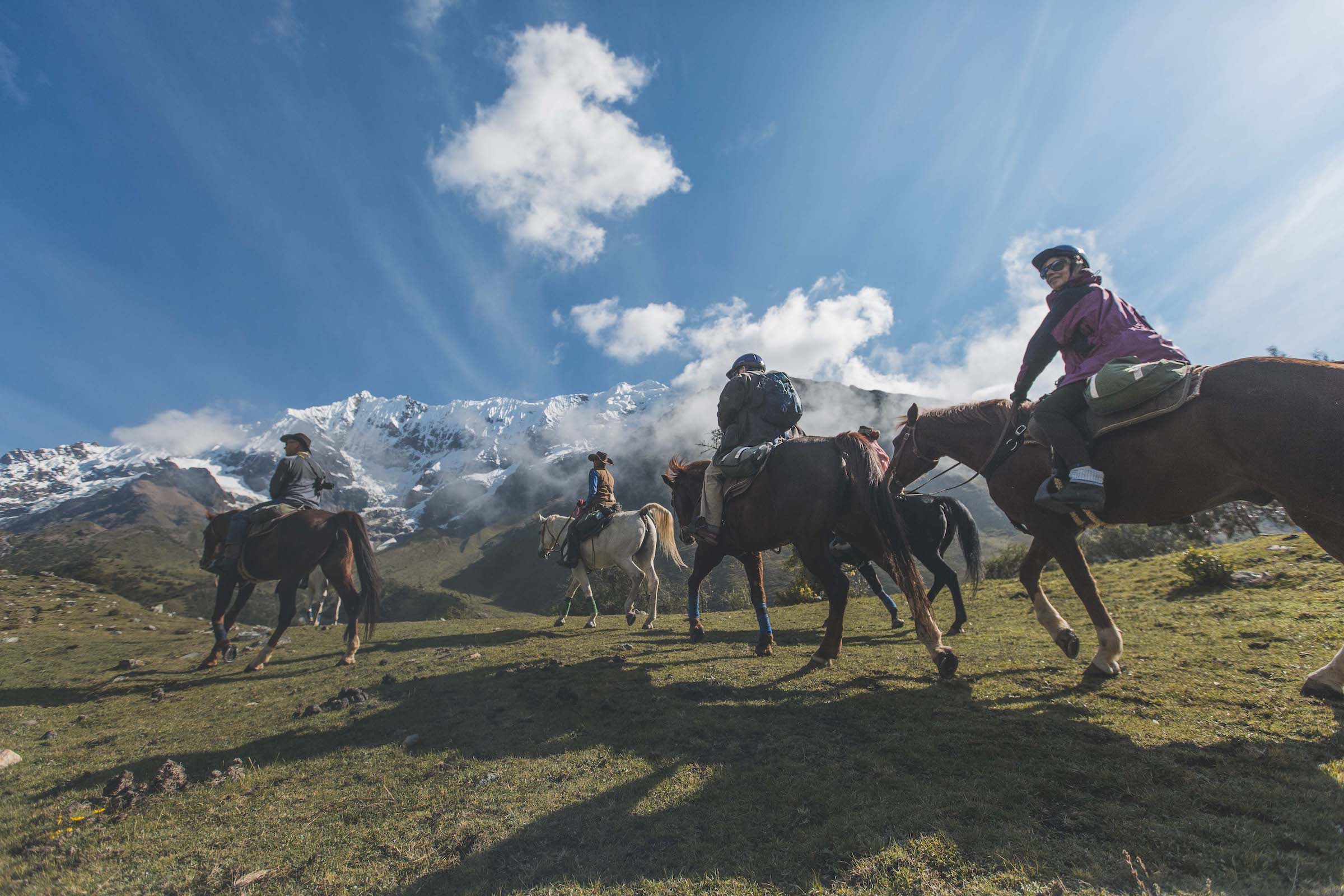 Curated Experiences for Horseback Riding Holidays