The Okavango Horse Safari by Ker & Downey
10 Days / 9 Nights
Botswana


Horseback Riding in the Okavango Delta
This special Okavango Horse Safari itinerary pairs a five-day Botswana horse safari with the iconic Shinde — two of the best the Okavango Delta has to offer. There is nothing quite like experiencing the Okavango Delta's floodplains on a horse safari alongside its wildlife in their life-giving habitat, and Ker & Downey can't wait to take you there. What's a Botswana horse safari like? Click here to see.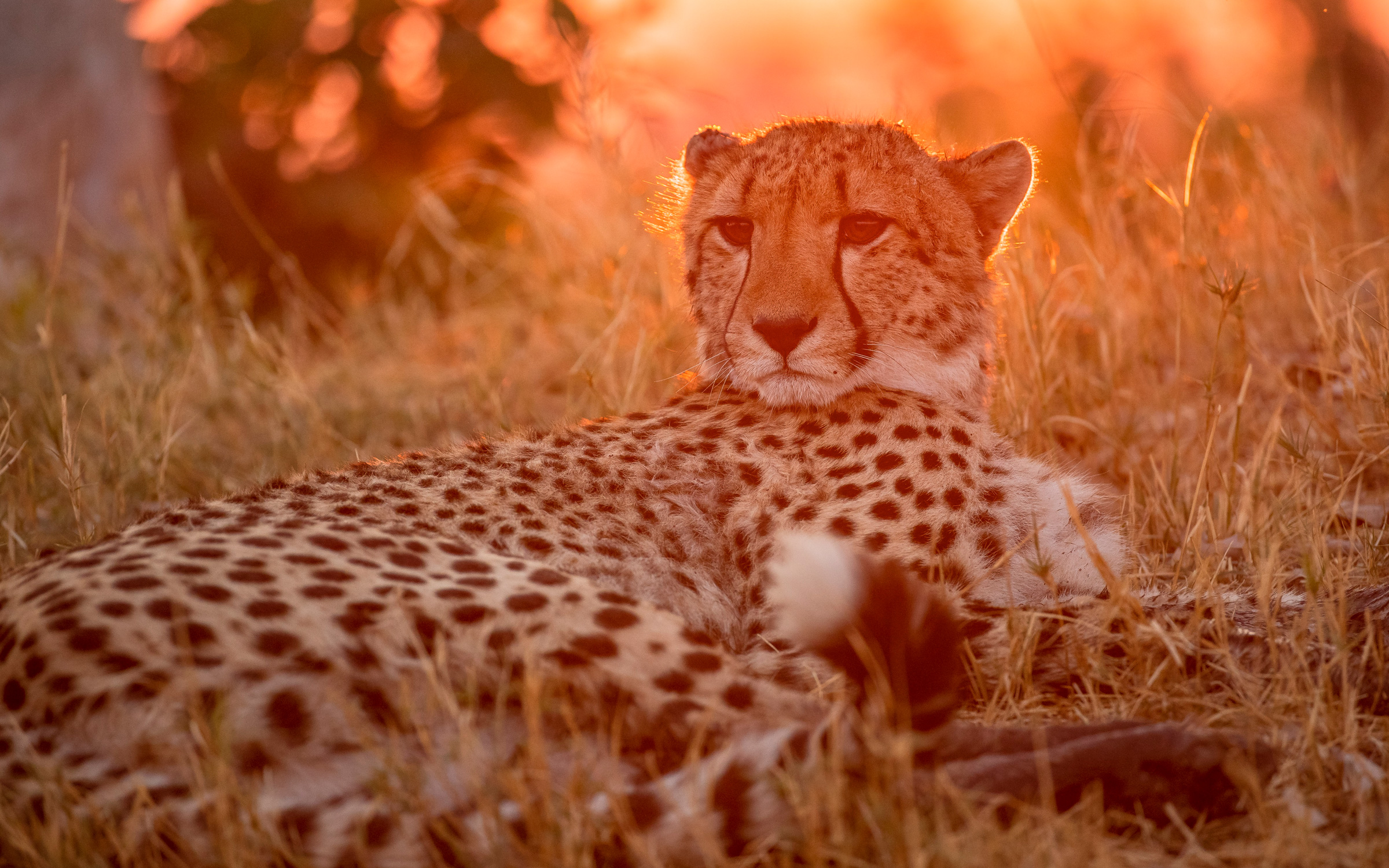 After a leisurely evening in Johannesburg, depart for Kujwana Camp in the Okavango Delta for an introductory presentation and orientation ride aboard your hand-selected steed at Okavango Horse Safaris.
Your Okavango horse safari begins in the Xudum and Baobab areas, exploring the remote western region of Botswana's Okavango Delta, an astonishing maze of papyrus-lined waterways, meadows, and woodland rich in birdlife and game. On horseback, you are on equal terms with the game, cantering with herds of wildebeest and zebra and sharing grazing spots with nearby families of giraffe and elephant. After long mornings of riding at Kujwana, return to camp for lunch and a welcome siesta before partaking in afternoon and evening game drives, cooling mokoro rides, sunset drinks, and three-course candlelit meals around the communal table. At night, listen to the lion's roar and the hippo's watery grunt, knowing that this is as close to Africa as you will ever get.
Spend a day riding from Kujwana through the Delta's open floodplains to the comfortable tree houses of Mokolwane Camp along the Matsebi River. Your final Okavango horse safari day includes a wilderness exploration of Mokolwane and a farewell meal with your riding companions, looking out over the wandering elephant and hippo in the pools 10-feet below.
Conclude your Botswana adventures with three relaxing days at Shinde in the heart of the northern Okavango Delta, enjoying morning, afternoon, and evening game drives, game walks, mokoros, motor boats, and excellent fishing in some of the most luxurious accommodations in the Delta.
This horseback riding experience has certain requirements for participation. A riding policy and indemnity form will be provided and must be returned in advance in order to proceed with booking. Please take the below restrictions into special consideration when inquiring.
Non-riders can join this safari; please specify the number of non-riders and riders when inquiring.
Amount of riding: 5 days, 4 to 6 hours per day
Skill Level: Advanced. Riders must be fit and confident, have mastery of the basic aids, able to post to the trot for 10 minute stretches, comfortable at all paces on all types of terrain, and able to gallop out of trouble when necessary to avoid wildlife. Riders should also be able to saddle and groom their own horse.
Age limits: This ride does not have a set age minimum or maximum, but a minimum age of 12 years is recommended. All riders must be able to meet all skill requirements and be fit and confident. 
Type of tack: English style with seat saver for comfort or South African trail saddles. Most horses are in snaffle bridles.
Weight maximum: 90kg in riding gear. Riders may be required to step on scales at the start of the ride.
Dietary and health restrictions: All dietary and health restrictions for riders must be reported at the time of inquiry as not all dietary and health restrictions can be catered to in remote areas. 
Book an Okavango Horse Safari by Ker & Downey
Contact a Ker & Downey Travel Professional to personalize your own Okavango Horse Safari, and read more about the seasonality and pricing in Southern Africa. For even more travel inspiration, follow us on Instagram, Facebook, and Twitter.