Masai Mara on Horseback
11 days / 10 nights
Kenya


A Mobile Safari on Horseback
Spend 11 days exploring the famous Masai Mara and Great Rift Valley by horseback with mobile tented camps that move on the journey with you. On horseback, you'll have the opportunity to get up close to plains game, like herds of zebra and wildebeest, and seek out larger wildlife like elephant, and predators like lions and cheetahs.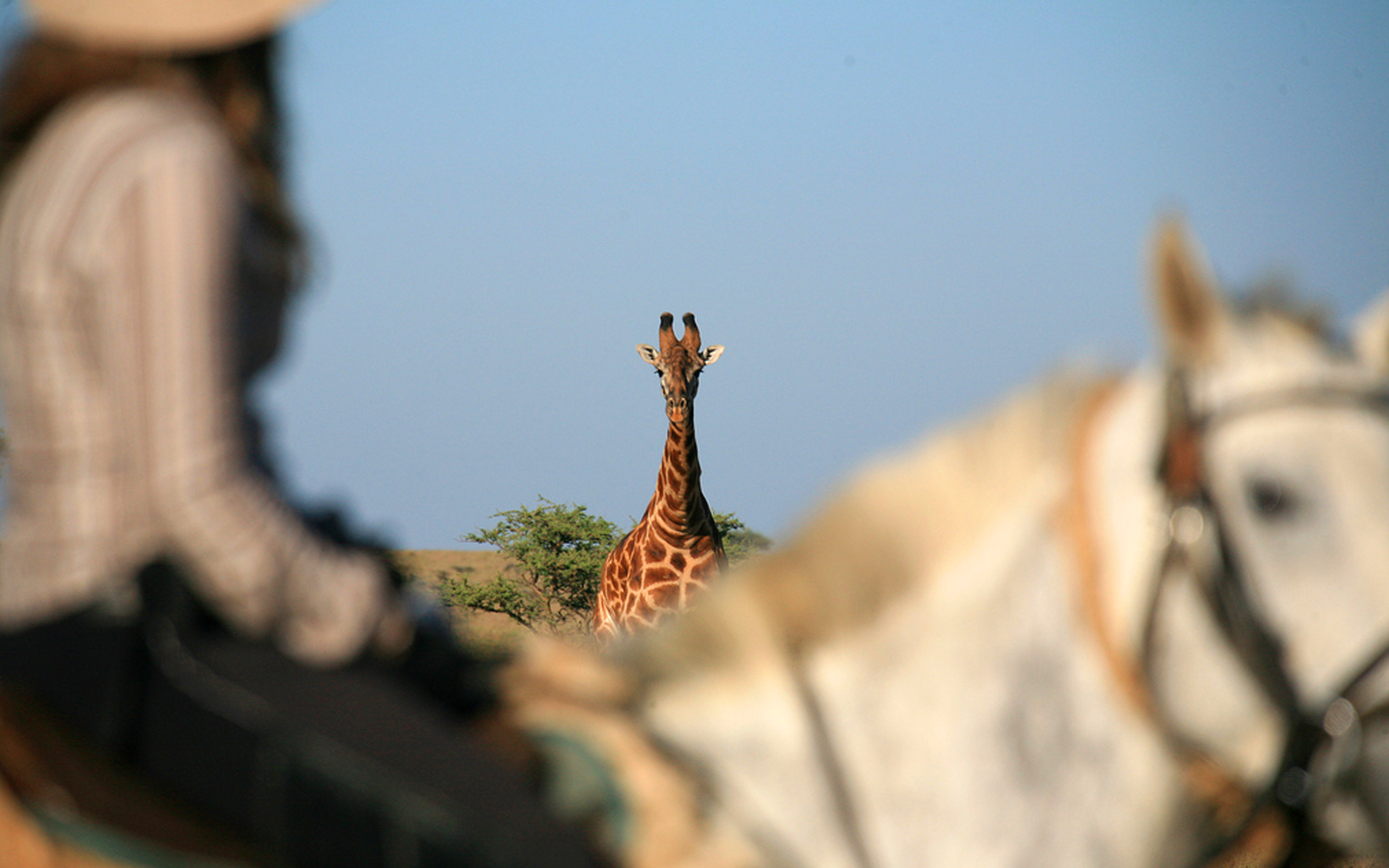 Begin your journey at the Offbeat Safaris Mara River Camp in the Masai Mara, one of the most famous safaris destinations in the world. Your horseback safari begins today with an evening ride. Keep your eyes open for herds of plains game like zebra, topi, giraffe, and gazelle. You may even see elephant, buffalo, and lion. The views throughout your journey are stunning, so be sure to keep your camera handy.
The next day, mount your horse for your ride to the next camp. For the next seven nights, you'll be staying in a luxury mobile tented camp in three different areas of the Masai Mara. On days the camp moves from one location to another, you'll ride between camps, enjoying fresh picnic lunches on the plains while you break from riding. On other days you'll explore the Masai Mara by horseback, on game drives in Land Rovers, or on foot.
Conclude your journey at Deloraine House in the Great Rift Valley. It's home to about 80 horses that are used for the Masai Mara horseback safari and you'll have a chance to visit the stables. Optional day trips to Lake Nakuru National Park and Lake Bogoria to see the famous flamingos, rhino, and greater kudu are also available during your stay. Take a final horse ride on the farm or nearby mountains for spectacular views of the Rift Valley before you bid Kenya farewell.
This Masai Mara horseback riding experience has some requirements for participation. A riding policy and indemnity form may be provided, to be returned in advance in order to proceed with booking. Please take the below restrictions into special consideration when inquiring. 
Non-riders can join this safari; please specify the number of non-riders and riders when inquiring.
Amount of riding: 8 days, 4 - 7 hours
Skill Level: Advanced. Riders must be fit and confident, comfortable at all paces on all types of terrain, and able to get out of trouble calmly and at the necessary speed to avoid wildlife. Riders should also be capable of saddling and grooming their own horse. Walking on foot may also be necessary on some rough terrain.
Age limits: If joining a group departure, all riders must be age 14 and over, as well as of an appropriate skill level. Children under 14 may only join on a private departure, and in order to ride, they must meet the skill requirements. 
Type of tack: English General Purpose Wintec saddles and leather saddles. A small number of Australian stock saddles are available on request, as are seat savers. Horses are mainly in snaffle bridles.
Weight maximum: For the horses' safety and well-being, the maximum allowed weight of a rider in gear is 95kg.
Dietary and health restrictions: All dietary and health restrictions for riders must be reported at the time of inquiry. Due to the remoteness of the safari and limited facilities, not all dietary and health restrictions can be catered to. It is necessary to have these details in advance in order to determine a rider's eligibility.
Book a Masai Mara Horseback Safari 
Contact a Ker & Downey Travel Professional to personalize your own Masai Mara Horseback Safari, and read more about the seasonality and pricing in East Africa. For even more travel inspiration, follow us on Instagram, Facebook, and Twitter.