Uruguay Luxury Horseback Riding Tour
8 days / 7 nights
Uruguay


The Trails Less Traveled
Ker & Downey's luxury Uruguay Luxury Horseback Riding Tour invites you to connect with the traditions of this unexplored country. Traverse the hilly landscape of Colinas de Garzon along the Atlantic coast. All the while, experience some of the most diverse landscapes, surprising wines, authentic cuisine, and hidden treasures unveiled on this journey through the less traveled. Available from late February to April and from October to November, this Uruguay horseback riding tour is best for intermediate riders. Travelers will ride up to six hours per day in local western-type saddles with professional gaucho guides.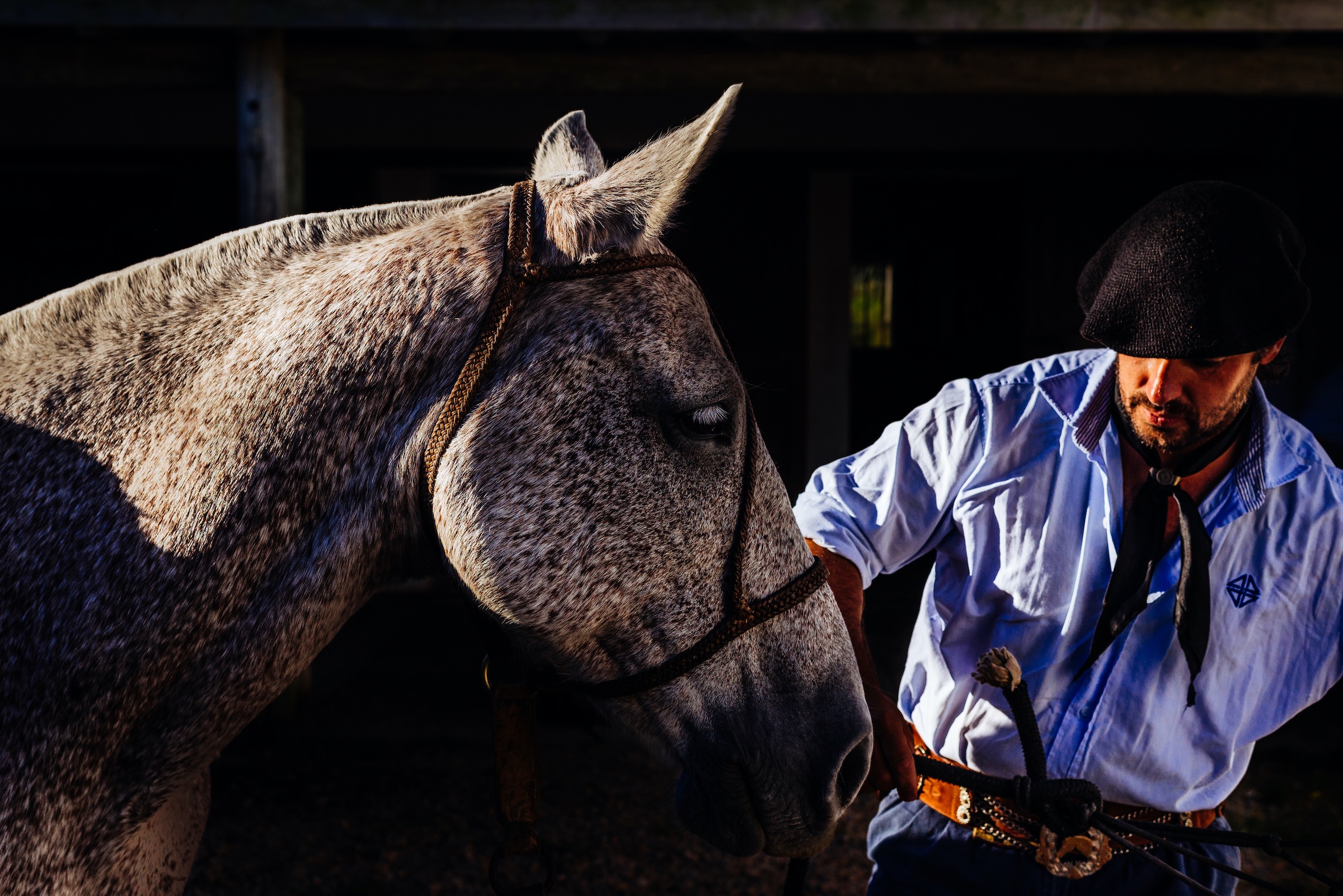 Your luxury Uruguay horseback riding tour begins first in Punta del Este at the breathtaking Fasano Las Piedras hotel. In the vineyards of Aguaverde, meet your horse and ride through the vines to Finca Narbona. Enjoy a special lunch overlooking the winery, then ride back for a typical Uruguayan asado experience. Next, ride along private trails, passing local estancias, to the Atchugarry Foundation's stunning sculpture park. While here, admire this renowned Uruguayan artist's exhibitions and take a picnic lunch amid the sculptures. Also visit a local countryside farm for a typical merienda before returning back to your luxury accommodations.
Over four days, your luxury Uruguay horseback riding tour continues near the beach town of José Ignacio. Split your time between two of the most coveted accommodation options — Playa VIK and Estancia VIK — as you explore the coast by horseback. Indeed, highlights of your time here include a ride along Camino Medellin to the isolated beach of La Boyita. Experience the freedom of cantering along the coast toward La Lengueta where the lagoon reaches the ocean. Swim with the horses at the lagoon, then continue along private trails of local estancias. All the while, enjoy picnic lunches in protected areas and typical asados made my local gauchos.
Next, ride deep into the Uruguayan countryside and to the sleepy town of Garzon. Indeed, Garzon boasts an old-time charm with gauchos riding on horseback along gravel streets, residents greeting one another by name, and children playing in a flower-filled central plaza. While here, dine at Francis Mallmann's famous Garzon Restaurant. 
Finally, conclude your luxury Uruguay horseback riding tour in Garzon at the cozy Casa Anna. Explore the olive plantations and vineyards outside the city by horseback. Later, take part in a private cooking class with a professional chef and learn firsthand about Uruguay's regional cuisine. Indeed, it is the perfect way to conclude your time in the country.
Book a Luxury Uruguay Horseback Riding Tour
Contact a Ker & Downey destination specialist to customize your own once-in-a-lifetime luxury Uruguay horseback riding tour, and read more about the seasonality and pricing in South America. For even more travel inspiration, follow us on Instagram, Facebook, and Twitter.