Lusitano Luxury
8 Days / 7 Nights
Portugal


Ker & Downey's Portugal Horseback Riding Tour
Ker & Downey's Portugal horseback riding tour is perfect for those looking for private full-day rides paired with uncompromising luxury. Portugal's Lusitano horses need no introduction. Their sweet character and sure-footedness are a rider's dream. They will therefore serve as your primary mode of transportation on this Portugal horseback riding tour along Portugal's western shores. Over seven nights, traverse through the untouched scenery of Serra de Grândola with its beaches, rice fields, eucalyptus forests, and groves of cork trees. This is Lusitano luxury at its best.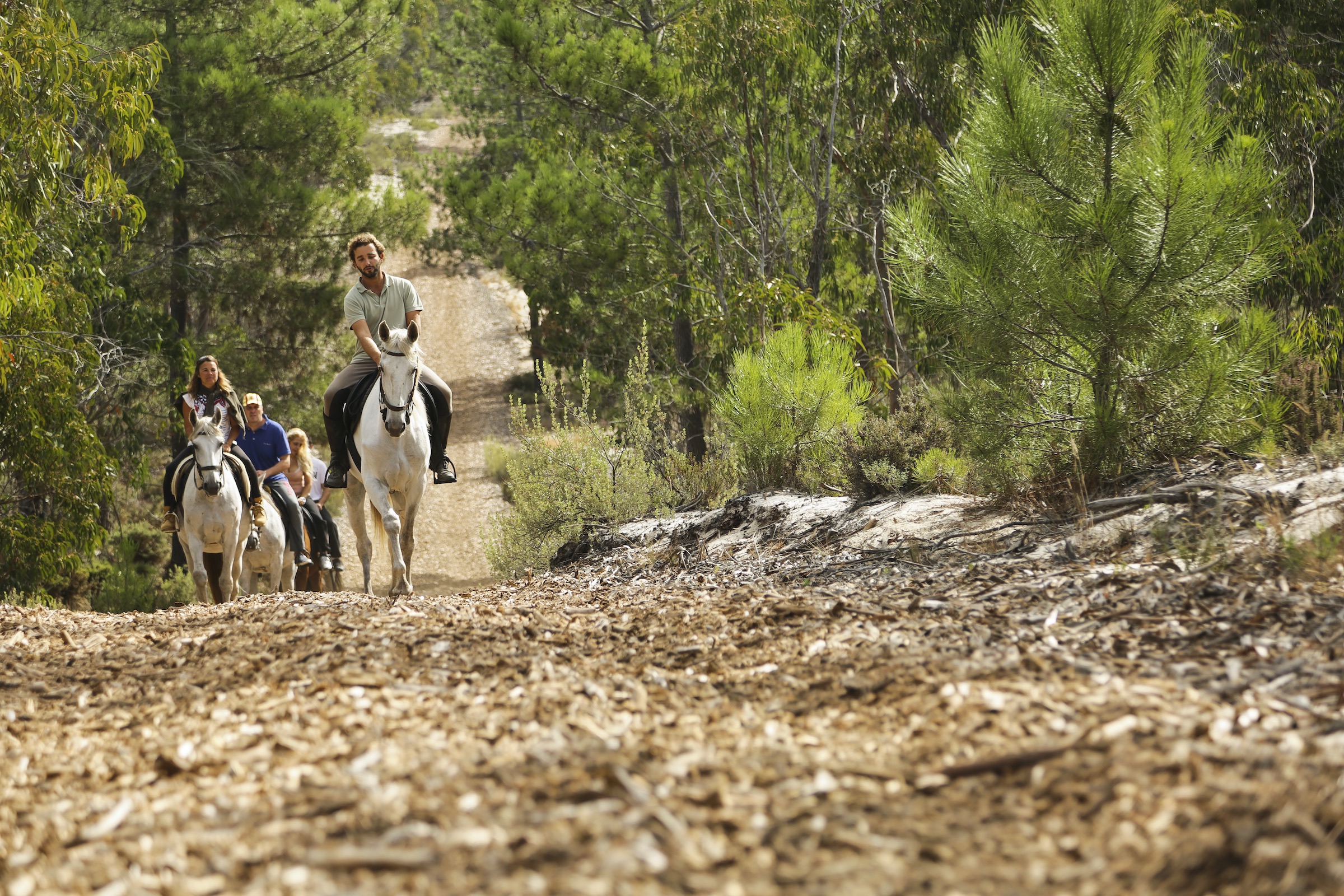 In the safe hands of an experienced instructor, your Lusitano horse will lead you through the forests and beaches of the Comporta region. Here the famous cork trees have grown for centuries.
Enjoy five full days of guided Portugal horseback riding. Each private ride takes you in different directions, so it can be adapted to most riding levels. Whether at rural wine estate or a five-star accommodation, you can take comfort in knowing you will be pampered after each day of riding.
Highlights of your Portugal horseback riding journey include rides through the forests of eucalyptus – their distinctive perfume filling the air and their bark crunching underneath the horses' hooves – as well as fast canters along the sand dunes. Leisure time by lagoons, gallops through rice fields, trots past the shepherds, and swims in the sea contribute to each day's diversity. Every Portugal horseback riding day also includes a picnic lunch.
Should you need some rest from riding, a day trip to Alcácer do Sal is also included. Here you may visit one of the oldest handmade saddlery establishments in Portugal. You will also enjoy a cellar tour and wine tasting at a local seaside winery.
Seasonality: Available year round (best from October through May) 
Amount of riding: 5 days / 5 to 6 hours per day 
Skill level: Intermediate  
Type of tack: Portuguese Military Saddles 
Pace: Moderate with trotting and medium-to-long canters. Some gallops 
Riding accommodation: Luxury wine estate and hotel 
Non-riding accommodation: Luxury hotels  
Age minimum: 10 years old 
Weight maximum: 188 lbs. 
Book a Portugal Horseback Riding Tour
Ready to explore Serra de Grândola on horseback on this suggested itinerary? Contact a Ker & Downey designer to customize your own journey. Choose additional countries and destinations, change property selections, add activities, tours, and more. With Ker & Downey, the choice is yours. Read more about the seasonality and pricing in Southern Europe.