A Kenya Horseback Riding Safari
10 days / 9 nights
Kenya


Discover Kenya on Horseback
Explore the landscapes and wildlife of Kenya on a Kenya horseback riding safari. Adventurers of all ages will appreciate this 10-day luxury exploration of Kenya's most impressive ecosystems. Experience Chyulu Hills by horseback, venturing through mist forests and amazing craters in pursuit of the region's varied wildlife, and unwind in the Masai Mara with extensive game drives and lively evenings by the campfire. For an unforgettable African safari adventure, try a horseback safari in Kenya.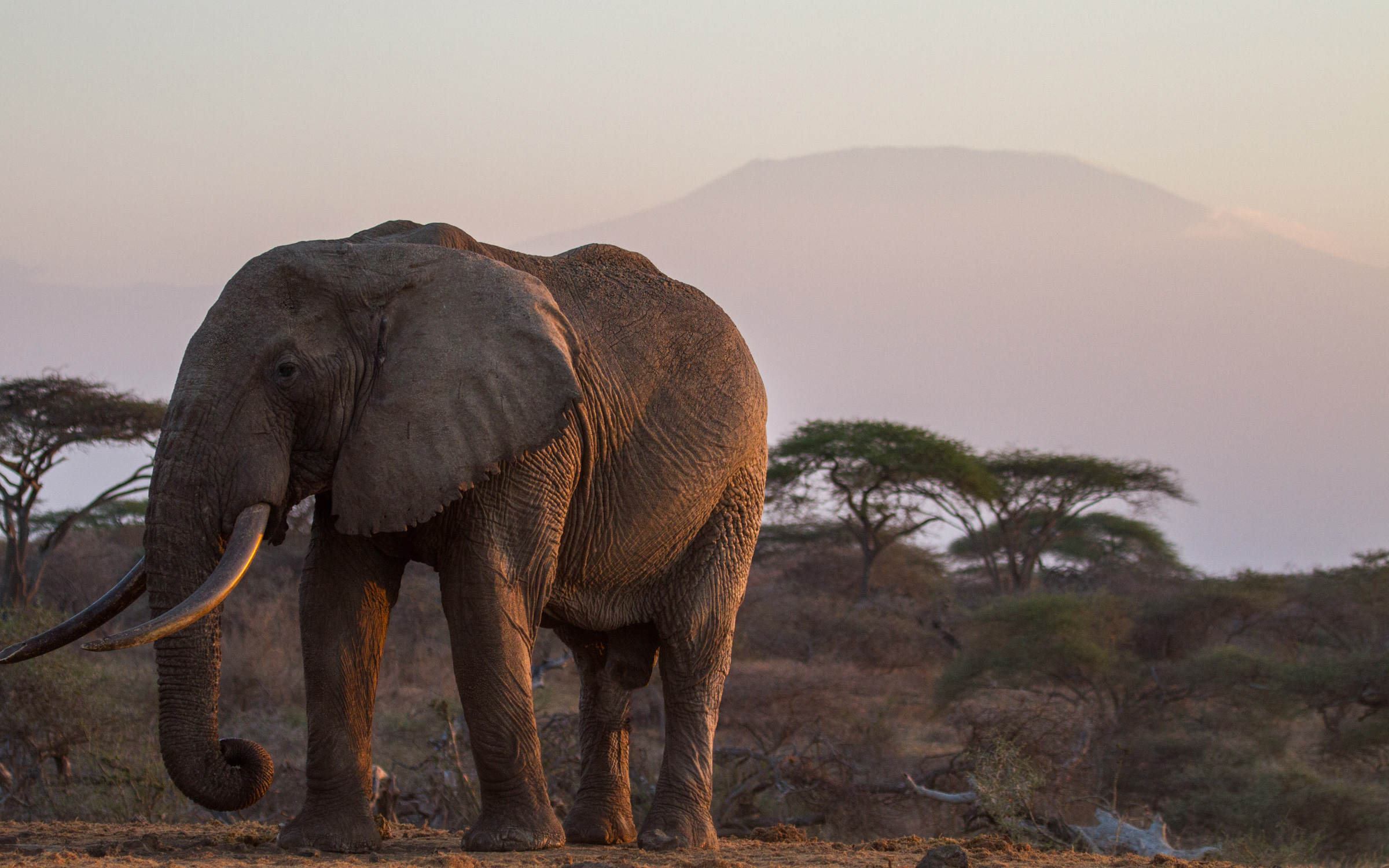 Begin in Nairobi, Africa's fourth largest city and a vibrant place city known for its cafe culture, unbridled nightlife, and the world's only urban game reserve. During your evening in Nairobi, you will stay at The Emakoko, the perfect place to relax, unwind, and take in the wild before beginning your horseback safari in Kenya.
Continue to Chyulu Hills National Park and your luxurious accommodations at ol Donyo Lodge, a spectacular property situated on 275,000 acres of wild African lands with the beautiful Mt. Kilimanjaro as a backdrop. Upon arrival, you will meet your horses and guides in ol Donyo's stables. You will have a few opportunities to get acquainted with your horse and the local ecosystem of thick acacia forests and the vast savannah full of giraffe, impala, elephant, warthog, and gazelle before venturing on your three-day Kenya riding safari into Chyulu Hills. Days are spent exploring craters and underground lava tubes and cantering through the Chyulu Hills' legendary mist forests in pursuit of the buffalo, leopard, syke's monkey, and giant forest hog that reside within it. After your days of horseback riding safari and exploration, return each night to the comfort of your room at ol Donyo Lodge, a secluded luxury lodge nestled in the foothills of the Chyulu Hills, an ideal spot to take in the area's gorgeous sunsets,views of Kilimanjaro and and enjoy stories from the day around evening campfires.
Say farewell to your horses as you depart for the Masai Mara Game Reserve for extensive game drives, balloon safaris, local village visits, and unrivaled access to a superior wildlife habitat. You will frequently want to stop for delicious picnic-style lunches, prepared by the camp's chefs using fresh local ingredients. Head over to the nearby fire pit in the evenings to laugh, relax, share stories, and watch the sun set over the captivating Masai Mara. 
Conclude your African Horseback safari with a final night in Nairobi. 
The ol Donyo Lodge horseback riding experience has strict requirements for participation. A riding policy and indemnity form will be provided and must be returned in advance in order to proceed with booking. Please take the below restrictions into special consideration when inquiring.
All riders will have a short assessment in the arena for the handlers to determine riding ability. This is to ensure both the horse and rider's safety and well-being.
Skill Level: Intermediate and above. Riders must be riding fit, confident, and competent; capable of medium to fast-paced canters; ride with an independent seat; control an easy horse at all paces over uneven terrain; and able to change directions quickly when necessary to avoid wildlife like the Big Tuskers. 
Amount of riding for this level: 2 to 4 hours per day
Skill Level: Novice and above. Riders will be given instructions, but ability to ride at a short trot is a minimum requirement. If riders have no experience, they can enjoy a short lesson in the arena instead.
Amount of riding for this level: 60 to 90 minutes on the flat plains
Age limits: All riders must be at least 12 years of age. Children aged 12 to 15 must be accompanied by a parent or guardian. Children under 12 are welcome to visit the horses and hand out treats.
Type of tack: English bridles and bits; choice of English or Trail saddles offered.
Weight maximum: For the horses' safety and well-being, the maximum allowed weight of a rider in gear is 95kg.
Book a Kenya Horseback Riding Safari
Contact a Ker & Downey Travel Professional to personalize your own luxury Kenya Horseback Riding Safari, and read more about the seasonality and pricing in East Africa. For even more travel inspiration, follow us on Instagram, Facebook, and Twitter.