Where to Go in North Africa and the Middle East in 2024
North Africa and the Middle East is a diverse travel region that offers a unique blend of ancient history, vibrant culture, stunning landscapes, and delicious cuisine. From exploring the ancient ruins of Egypt to wandering through the souks of Morocco and Tunisia, there are endless opportunities for cultural experiences and adventure. The region is home to some of the oldest civilizations in the world, with a rich history and cultural heritage that is truly unique. With warm and welcoming people and a wide range of activities, these three destinations in the Middle East and North Africa are worth considering for your 2024 travel plans.

For centuries, Tunisia has been a crossroads of cultures and influences. Over the years, Muslim refugees from Andalusia, Italian craftsmen, Jewish settlers, French colonizers, and Turkish soldiers have all undoubtedly left their mark on the country. You can see this played out in several ways, including through architecture, cuisine, and traditions.
Tunisia's architecture is a visual feast. Its Islamic architecture is particularly impressive. The ancient Ez-Zitouna Mosque, the second mosque ever built in Africa's Maghreb region, is certainly a top site to visit. The Great Mosque of Kairouan features multiple arches that provide shade on a hot day, and its towering ninth-century minaret offers a striking view. And the giant studded doors built in the coastal town of Sfax are a testament to the region's defensive history. Its culinary scene is just as diverse as its architecture, with dishes that blend Mediterranean and North African flavors. Sample local specialties in the street markets and cafes.
Tunisia's stunning coastline and turquoise waters are an obvious draw to the country with over 680 miles of coastline. From the white sands of Sousse to the turquoise waters of Hammamet, there are plenty of stunning beaches to enjoy. However, there is so much more to discover beyond its beaches. One of the country's most significant historical sites is Carthage, located north of the capital Tunis. Founded in 814 BC by the Phoenician Queen Elissa, the Carthaginians controlled a vast trading network that extended from Spain to Sicily. Kerkouane, an abandoned city with well-preserved pre-Roman Punic history, is also worth a visit. And the archaeological site of Dougga features crumbling Roman columns that hint at the city's former opulence, while the Coliseum in El Djem, a UNESCO-listed amphitheater with space for 35,000 spectators, is a must-see.
Finally, no trip to Tunisia would be complete without exploring the Sahara. Its silent expanses of dunes stretch for miles, undulating in the wind. Date palm forests and tiny desert towns are oases in the dry landscape. And the Berber way of life is rooted in this region, waiting to be uncovered by adventurous travelers and their private guides.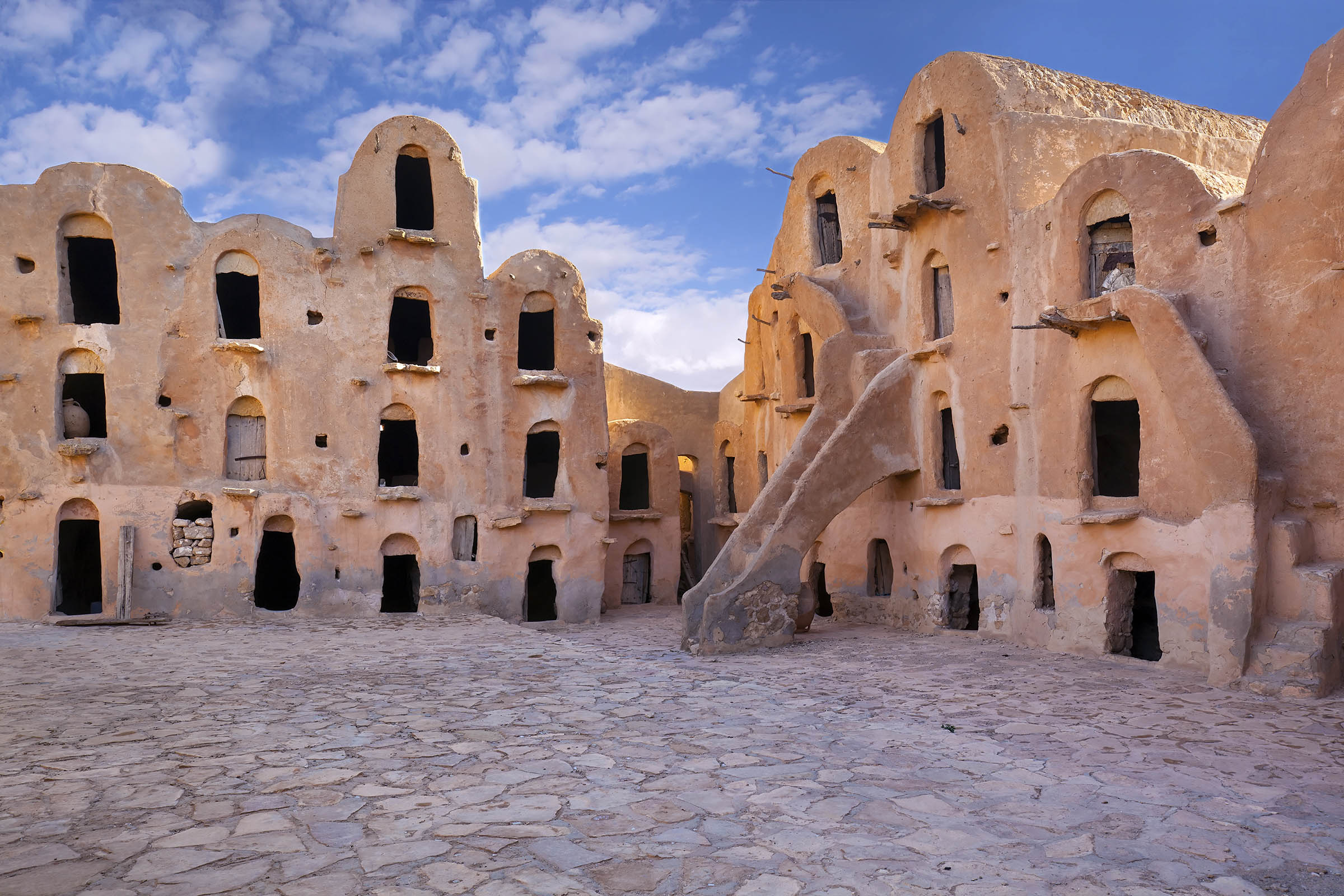 Read more about Tunisia in our latest issue of Quest Magazine. Visit Tunisia on Ker & Downey's Morocco and Tunisia Journey.  
Morocco is a land of stunning beauty, rich history, and cultural diversity. Nestled between the snow-capped Atlas Mountains, the Atlantic Ocean, the Mediterranean Sea, and the vast Sahara Desert, Morocco is a country of contrasts.
Morocco offers something for every type of traveler. Whether you want to ride a camel through endless waves of red sand or experience the tantalizing flavors of cinnamon, cumin, and ginger, Morocco has it all. Take a stroll through the bustling open-air markets where you can find handcrafted rugs and jewelry made by local artisans. Or rather, sail along the northeast coast of Essaouira and witness windsurfers riding the waves.
Explore the romantic Old City of Casablanca while taking in the breathtaking view from a rooftop canopy. And when you're ready to retreat from the excitement of the city, venture into the tranquility of the countryside . There you can witness the beauty of lush green fields and scenic landscapes.
From the intricate Islamic architecture to the colorful Berber culture, Morocco is a country that will leave you awe-struck.

Read more about traveling to Morocco. Explore the Land of the Berbers with our 11-day itinerary.
Egypt is a land that has stood the test of time. With a rich and intriguing history, it's a destination that continues to fascinate travelers from all corners of the world. The country has been home to some of the world's most powerful civilizations, including the Greeks and Romans. Today, Egypt remains a major hub for tourism, attracting visitors with its wealth of ancient sites and landmarks.
The Nile River is a particularly important focal point, as it links many of the country's most well-preserved archaeological sites. From the tombs in the Valley of the Kings to the magnificent temples of Karnak and Luxor, Egypt is a treasure trove of antiquities.
Of course, no visit to Egypt would be complete without a visit to the Great Pyramids. These awe-inspiring structures are a testament to the ingenuity and skill of the ancient Egyptians. They remain one of the world's most iconic landmarks.
While these well-known sites are certainly worth a visit, Ker & Downey also seeks to uncover the hidden gems of Egypt. Culturally rich destinations like Alexandria and the Siwa Oasis offer a glimpse into the country's lesser-known history. Meanwhile, historic battlefields like the First and Second Battle of El Alamein offer a unique perspective on the events that shaped modern Egypt.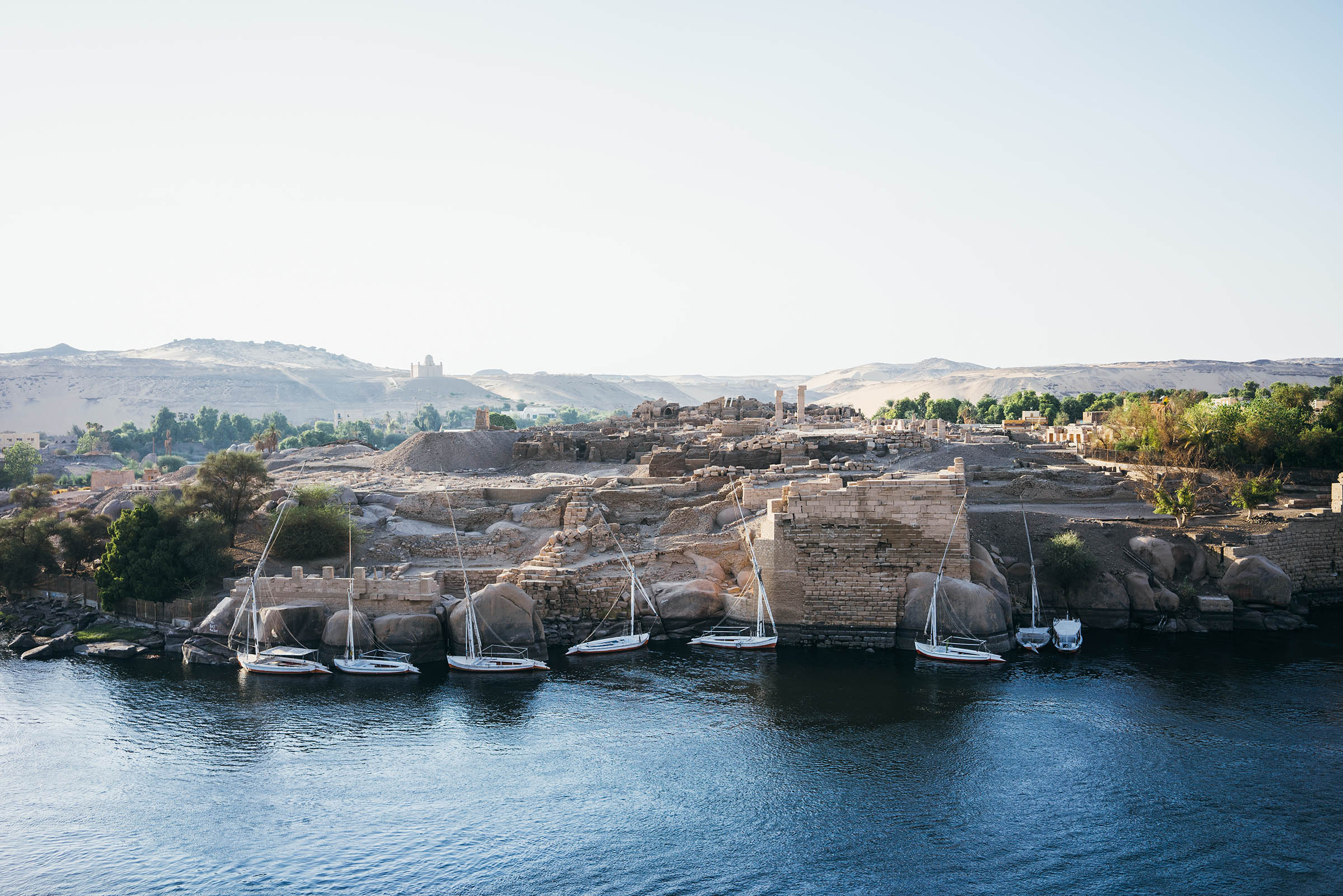 Experience Egypt with our cultural tour.
Jordan is a destination that captures both history enthusiasts and adventure travelers alike. It's a country where Islamic minarets mingle with Christian sites like Mount Nebo and the believed site of the Transfiguration. The UNESCO World Heritage Site of Petra is a must-see site, as is the Ajilou Castle, perched high on a hill. The Jordan Trail traces the path the Red Sea and passes by rugged cliffs and inspiring vistas of the Great Rift Valley, while the saline waters of the Red Sea offer healing and relaxation.
For all Jordan has going for it in terms of rugged outdoor adventure, it isn't lacking in luxury. The W Amman is an opulent hotel where you can embrace the lifestyle of a sheikh, or rather, sleep under the desert stars of Wadi Rum at Sun City Camp.
The Jordanian culture, deeply rooted in Bedouin traditions, have shaped the country. You'll receive genuine and warm hospitality and possibly be invited in for a cup of tea while traveling through Jordan.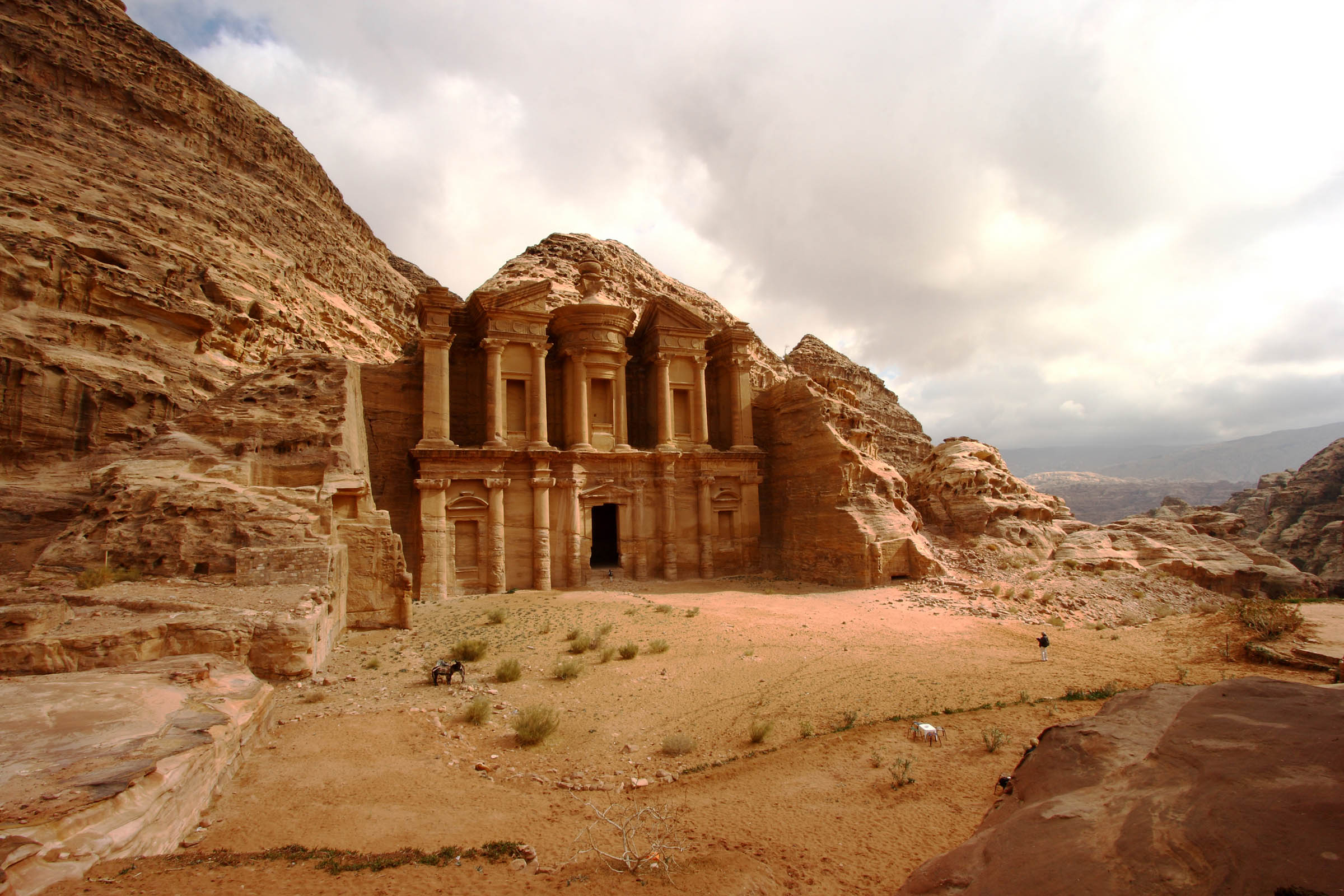 Explore Jordan on our Bedouin Trails journey.
Travel to North Africa and Middle East with Ker & Downey
For even more travel inspiration for North Africa and Middle East, read some of our other suggestions here and here. When you're ready to start planning your journey, contact us. Our designers are also fellow travel lovers, committed to creating a journey unique to you. In the meantime, let's get social. You can follow us on Instagram and Facebook for daily travel inspiration.