Bedouin Trails
8 days / 7 nights
Jordan


Jordan Luxury Travel
The trail of adventure is lit on this exciting seven-night Jordan luxury travel excursion over the sands of Jordan. You'll travel to Amman, the Dead Sea, the Wadi Rum, and even Petra, where Ker & Downey will give you an exclusive look inside the historic Petra Treasury, a UNESCO World Heritage Site.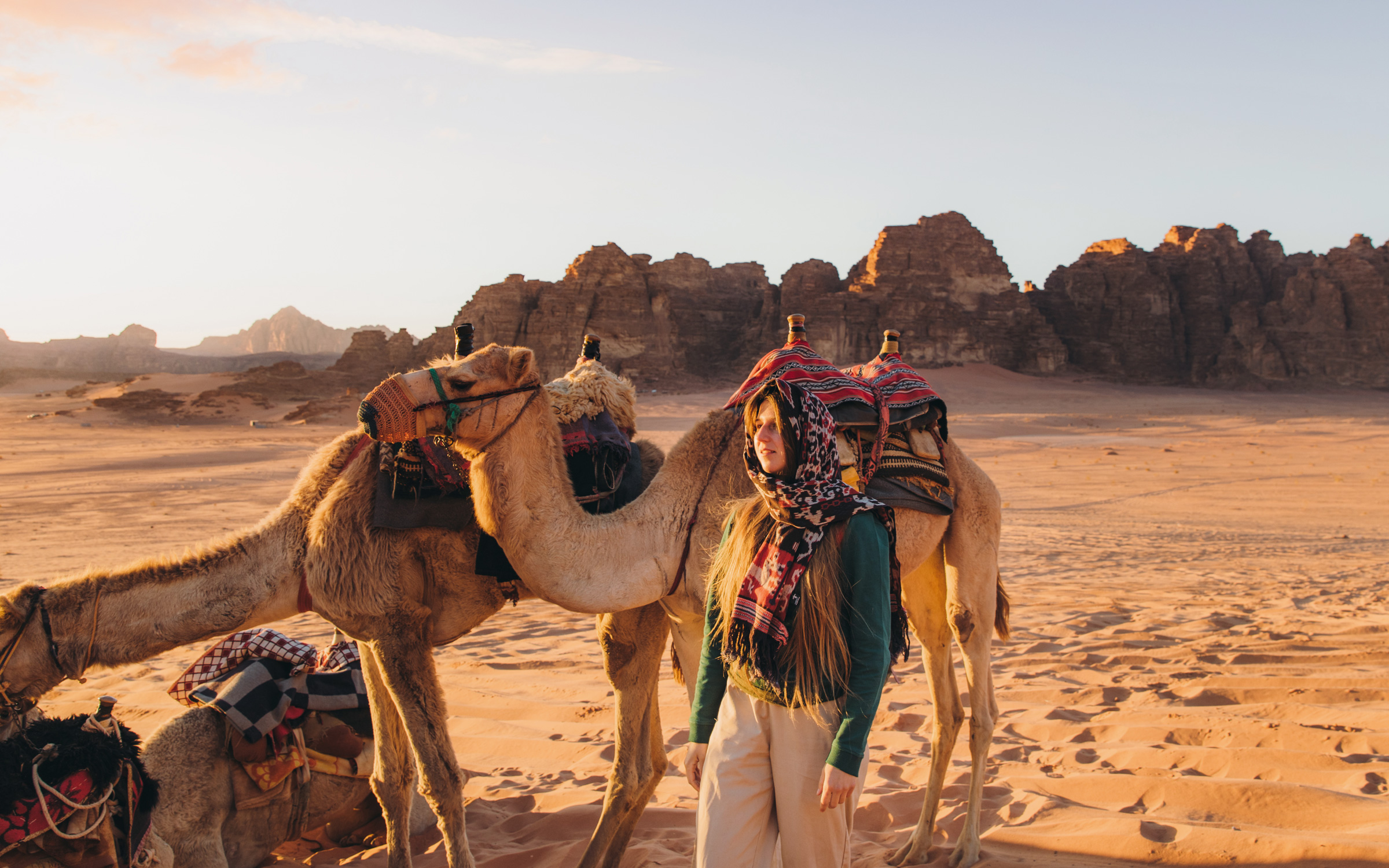 Begin your Jordan luxury travel journey following your first evening in Amman, when you will be met by your guide and escorted to the City of Jerash, located north of Amman and nestled in a quiet valley among the mountains of Gilead. Next, your Jordan luxury travel experience whisks you north to Um Qais, formerly the Roman city of Gadara, the site of the miracle of the Gadarene swine, where Jesus sent demented spirits out of a man into a herd of swine who ran down the hill and drowned in the Sea of Galilee.
You next two evenings are spent in Petra. From here you will travel to one of Jordan's most famous attractions, the 2,000-year-old red sandstone city of Petra. Carved from sandstone cliffs by the Nabateans in the third century BC, it was forgotten for 1,000 years and only rediscovered in 1812. 
Head into the famed Wadi Rum for an evening in the dunes, sleeping in tented luxury beneath the stars and living like a Bedouin for a night.
Next, set off to visit the baptism site of Jesus Christ on your way to the Dead Sea and your home for the next two nights, the Ma'In Hot Springs resort. An oasis of healing and absolute splendor awaits at the Ma'In Hot Springs resort, the final indulgent retreat on your Jordan luxury travel journey. Relaxation and rejuvenation can be found in the Ma'In hot springs and the luxurious spa on your final days in Jordan.
You'll return to Amman on your final day for your departure flight.
Explore Jordan with Ker & Downey
Are you ready to plan your own journey to Jordan? Every journey you'll read about on our website is completely customizable. Contact a Ker & Downey designer to get started, and read more about the seasonality and pricing in Jordan.