Egypt Cultural Tour
12 Days / 11 Nights
Egypt


Unveiling Cultural Treasures
Ker & Downey's Cultural Egypt Tourjourneys to the heart of one of the world's most fascinating historical landscapes. The pillars of Egyptian culture come into full focus on this luxury Egypt escape through the ancient wonders of Alexandria, Cairo, Luxor, Aswan, and the still relatively unknown Fayoum Oasis.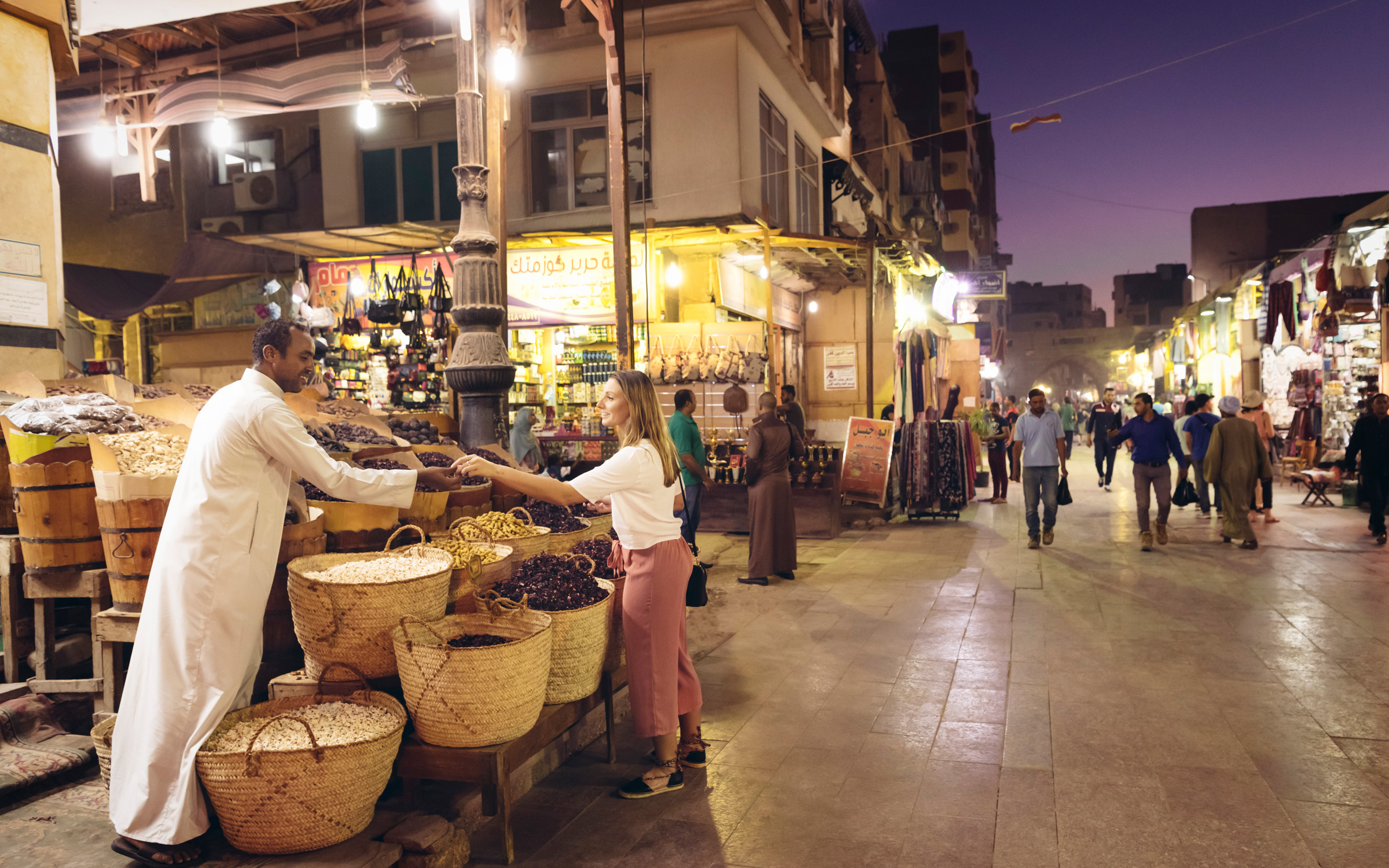 Alexandria has long been known as the capital of historic culture and Mediterranean ambiance since its founding by Alexander the Great in 332 BC. Second to Cairo only in size, Alexandria is "The Pearl of the Mediterranean" — a city of many wonders. Explore the secret catacombs of Kom El Shogafa deep underground, the Roman-era Pompey's Pillar, and the Montazah Palace Gardens. The shimmering Bibliotheca Alexandria stands on the site of the Library of Alexander and is a tribute to the original library as a global center for research, culture, and discovery.
The Fayoum Oasis is unquestionably one of Egypt's best-kept secrets. The fertile land is fed by hundreds of capillary canals from the Nile. Sunflowers and date palms dominate the landscape. Fayoum is Egypt's oldest city, as well as one of the most ancient in all of Africa. Surprisingly, it's still relatively un-touristed despite having a wealth of rich archeological sites and fossil remains to explore, sand flats, and pristine desert. The area is best explored from Lazib Inn, a lavish boutique hotel set among manicured gardens on the shores of Lake Qaroun.
Cairo is undeniably a wealth of culture and ancient history. Without a doubt, the best way to uncover it all is with a private Egyptologist. With a private Egyptologist, touring the Pyramids of Giza, the Sphinx, and the ancient capital of Memphis as well as the burial grounds at Sakkara becomes a highly personalized experience. Wander through the museum, a treasure trove of rare cultural pieces. For a deep dive into current Egyptian culture, try your hand at bargaining in the Khan el Khalili Bazaar. It's the oldest and most lively in the Egypt.
All along the Nile River there's a wealth of temples and antiquities to explore. Spend four days exploring the many temples and sites. Split your time between the Sofitel Winter Palace Luxor and the Sofitel Legend Old Cataract Aswan, both favorites of Agatha Christie. From the Sofitel Winter Palace in Luxor she penned her novel Death of the Nile.
Book an Egypt Cultural Tour with Ker & Downey
Contact a Ker & Downey Travel Professional to personalize your own Cultural Egypt journey, and read more about the seasonality and pricing in North Africa. For even more travel inspiration, follow us on Instagram, Facebook, and Twitter.