African Safari Experiences - The Top 5
Ker & Downey's Curated List of the Ultimate African Safari Experiences You Cannot Miss
Africa offers so many unique choices for your next African safari. You can kick back on the beach after searching for the Big Five. Or trek through mist-laden forests to see the gorillas. No matter your choice, we have you covered in our list of African safari experiences you cannot miss.
African Safari to see the Big Five
If we picked one spot to view the Big Five (lion, leopard, elephant, buffalo, and rhino), it would be South Africa's Kruger area. The proud mane of a lion and cubs frolicking with their mother is a remarkable sight. While here, expect to come across zebra and giraffe on morning and afternoon game drives with your expert guide. Or for a more adventurous African safari, enjoy a night drive to spot nocturnal animals like the elusive caracal. Click through to see Ker & Downey's South African Safari Experiences.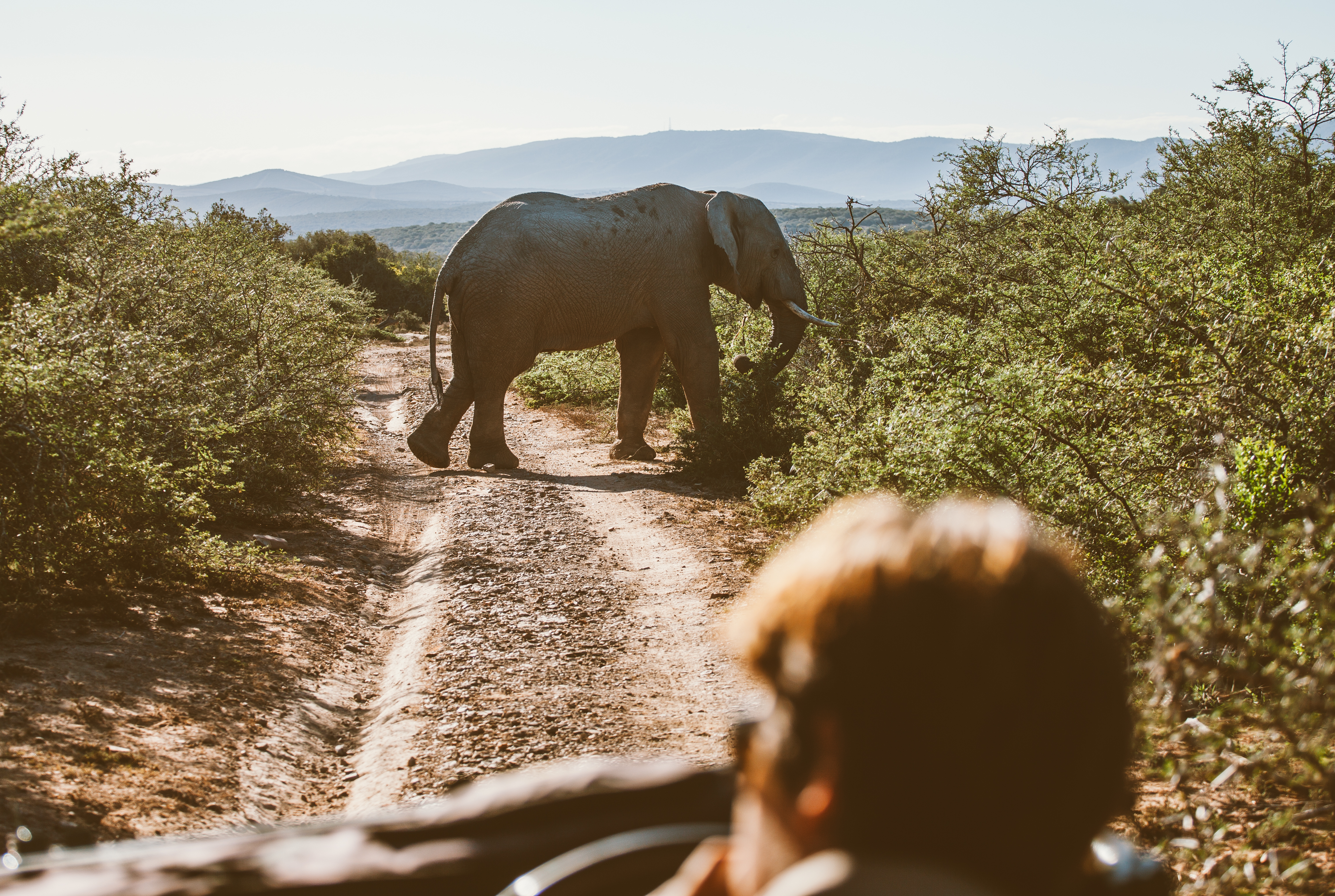 Kenya and Tanzania are two of the hottest spots for African safari experiences because of the Great Migration. This migration of thousands of zebra, wildebeest, and antelope happen as they go in search for better grazing. In the early part of the year, you see wildebeest calves in the southern Serengeti in what's known as calving season. When the mass of wildlife move up to the Masai Mara National Reserve, there's quite a bit of noise and dust in the air.
During your time there, pack a lunch so you can sit at the riverbank anticipating the famous crossing. You could sit all day and watch the movement. If staying in one spot is not your thing, you can explore all corners of the reserve with your guide. Or hang at your camp watching animals from your private deck. We quite like Kenya's Angama Mara for its cliff's edge position looking out onto the vast landscape below. We also suggest the cool, laid-back style of Namiri Plains. Since the closest camp over an hour away, you feel like you have the Serengeti to yourself.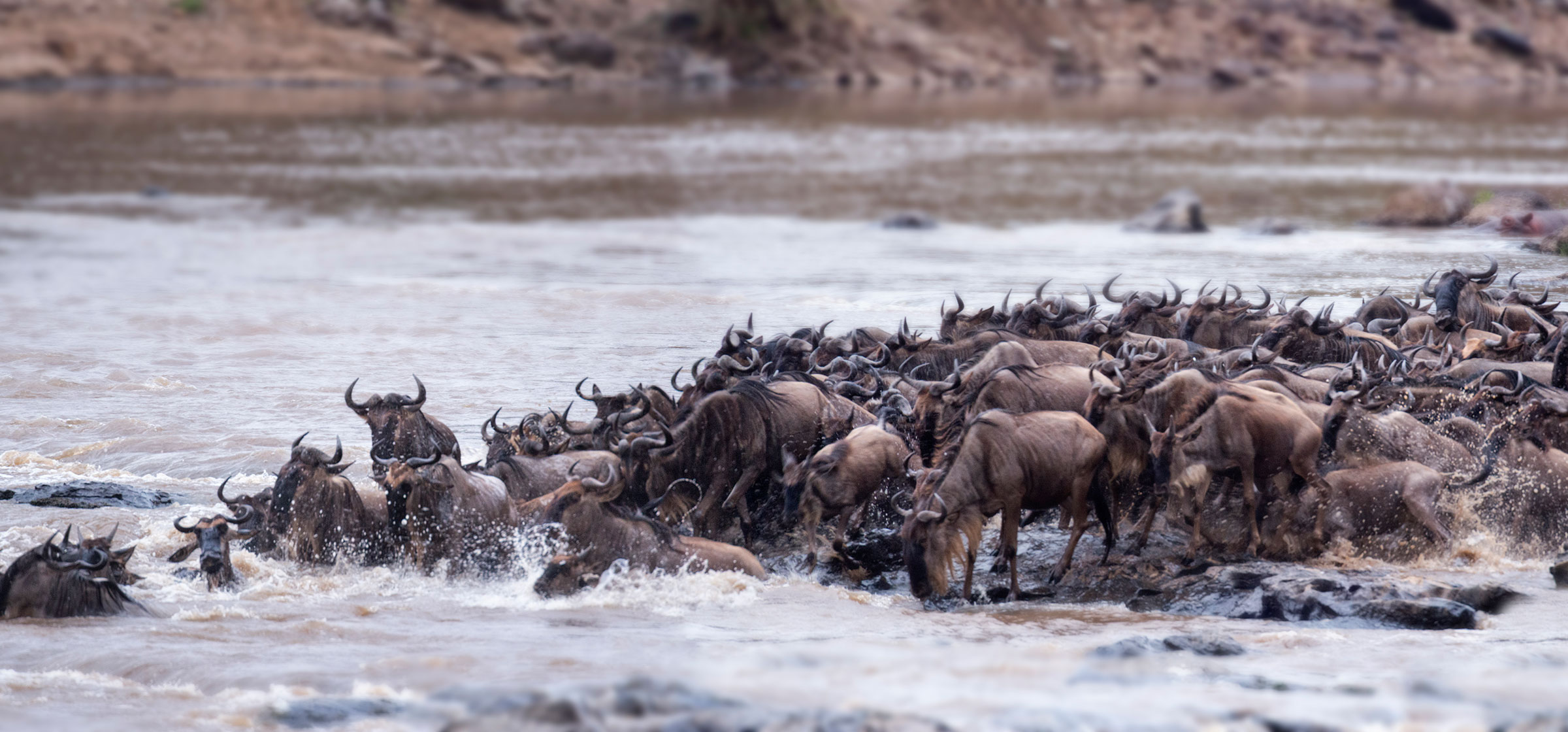 Primate Safari
Trekking through the misty mountainous jungles of Uganda or Rwanda on a Primate Safari is a rewarding endeavor. In the early morning, head up to Rwanda's Volcanoes National Park. Perhaps you will even catch sight of baby gorillas playing together on this unique African safari. A large majority of the planet's gorillas live here, attracting world-renowned researcher Dian Fossey. Many of us at Ker & Downey have made the journey to Rwanda. Those who have share they will never forget the feeling of being so close to such magnificent creatures. When a day of trekking is complete, lay your head down at Bisate Lodge. Housed within an eroded volcanic cone, its 12 villas boast spacious verandas with scenic views.
For more primate action while on one of these African safari experiences, trek with your guide in search of golden monkeys. You are likely to find yourself standing in the middle of a family as they jump around. Or make your way to Nyungwe Forest National Park in search for the chimpanzee. Rwanda is home to 14 rare primate species, including L'Hoest's monkey and black and white colobus. In other words, an adventurous traveler will never run out of things to see.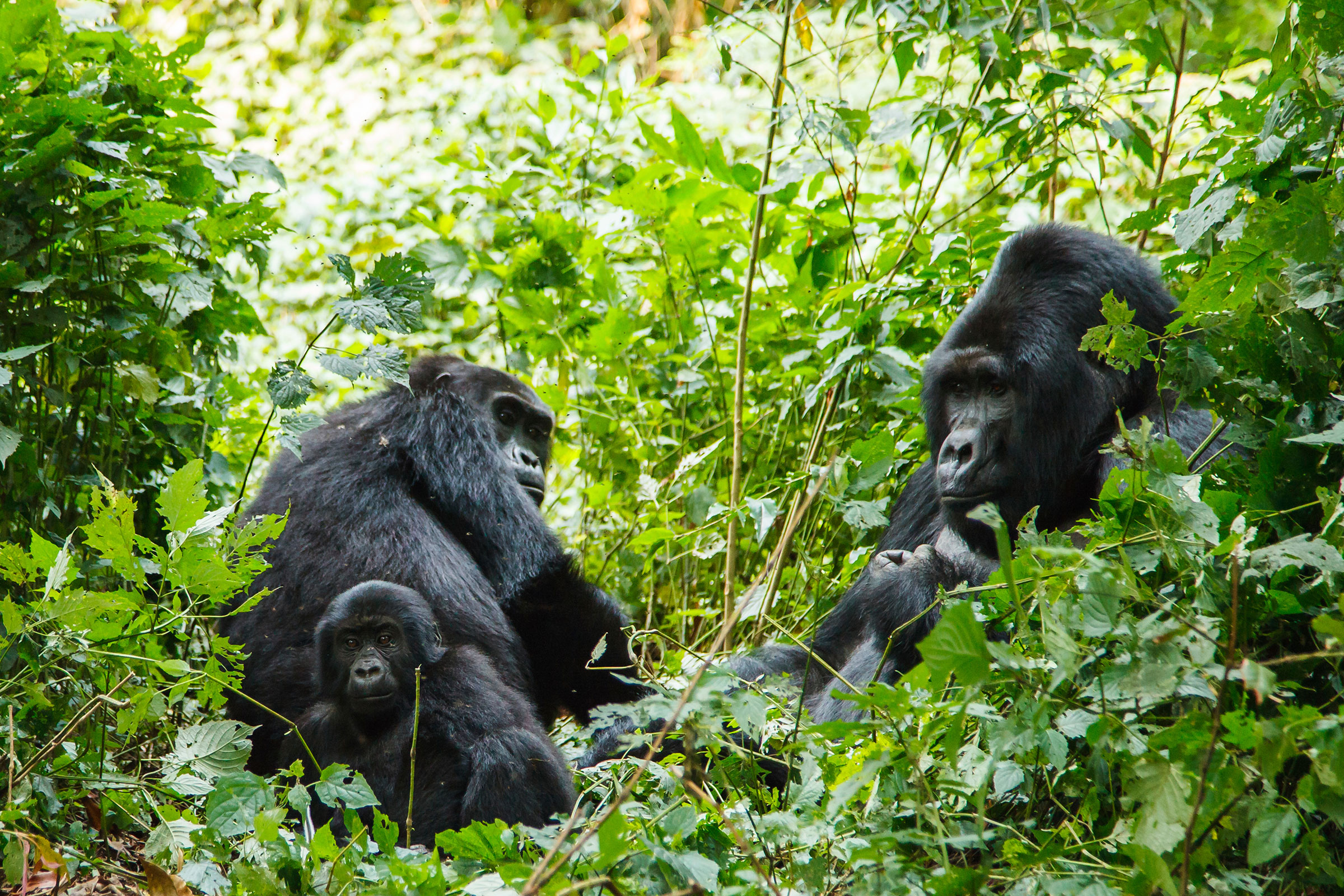 Similarly, next door neighbor Uganda's Bwindi Impenetrable Forest offers a unique experience within its dense forests too. Guides lead you in search of gorillas, with some treks lasting hours. You may even catch a glimpse of the rare forest elephant along the way. While there, head to Kibale National Park, home to 13 species of primates including chimpanzees. Want something more laid back? Queen Elizabeth National Park offers a more traditional African safari experience with game drives. After that explore the nearby villages, famed for their unique culture. Uganda is a well-rounded destination to suit most any traveler's preferences.
An African Safari and the Sea
Kick off your boots and plunge your feet into the exceptionally clear waters on one of Africa's many unique beaches. This is something to treasure after your African safari experiences. There's plenty to choose from, whether its the shores of South Africa or one of the many tropical islands. Each offers a variety of history, culture, wildlife, and postcard-perfect beaches that easily rival any of the world's most famous. Take your pick: for island lovers, visit Zanzibar, the Seychelles, and Mauritius. Or opt for Mozambique, a mélange of Arab, European, and Portuguese cultures. After exploring the towns, snooze under the swaying palms while listening to the gentle sound of the sea. You will want to be marooned on one of the 32 islands of the Quirimbas Archipelago with its plentiful coral reefs swimming with fish.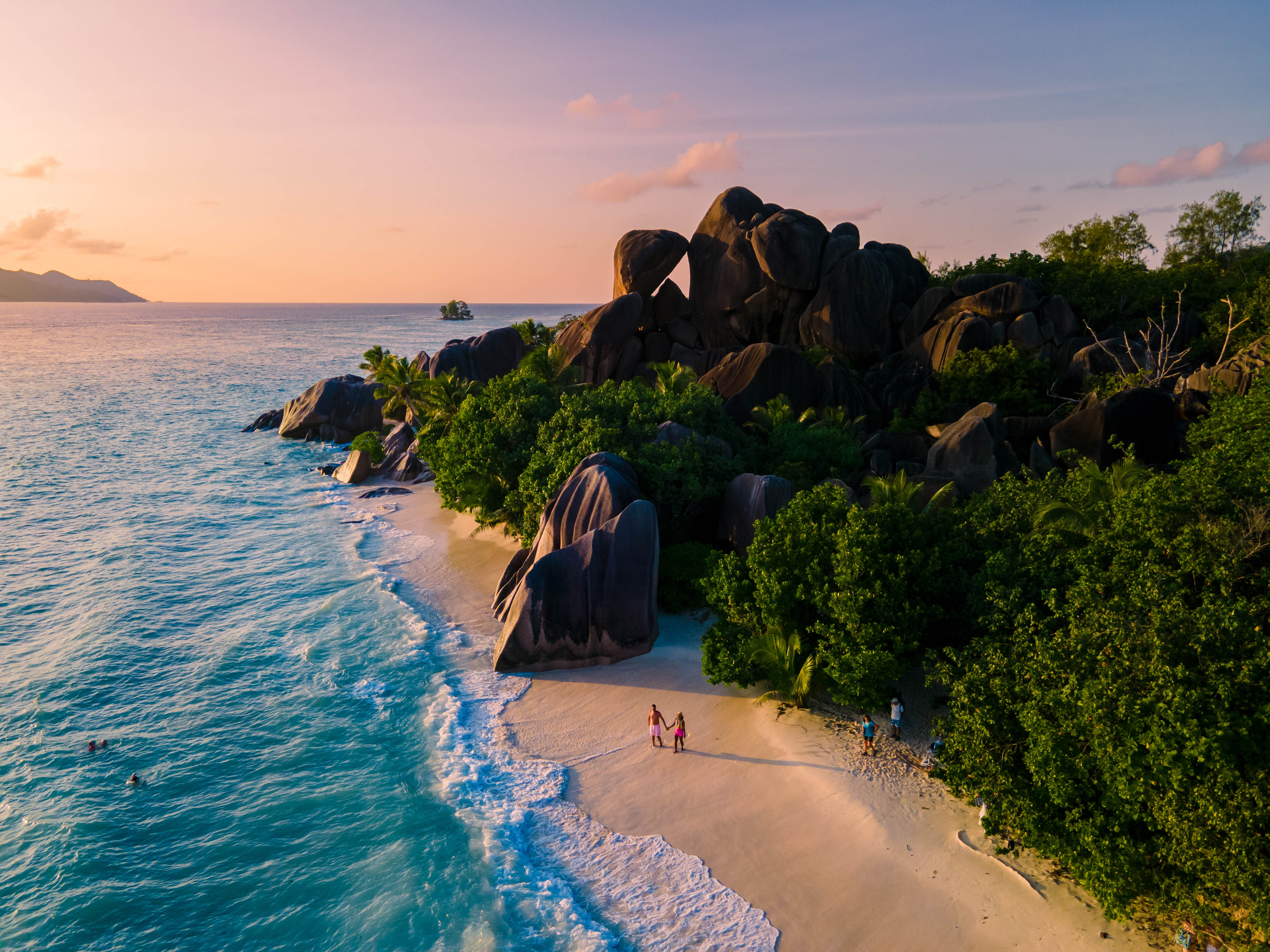 After a few days on an African safari in Kenya or Tanzania, why not visit the tiny coral islands of the Seychelles? The only thing on your agenda might be lounging in the shade while you enjoy fresh island fare. Enjoy a reef flat expedition with a knowledgeable biologist who will point out creatures big and small.
South Africa is also known for its beautiful coastline and is a hot spot for marine life. We'll take you out on a coastal drive and a whale watching excursion in the area around Grootbos Private Nature Reserve. The area is known for the Marine Big Five — great white sharks, seals, penguins, southern right whales, and dolphins. Seeing both the traditional Big Five and Marine Big Five is definitely one for the books.
Off the Beaten Track
Follow in the footsteps of explorers from bygone days. Start off by spending a few nights in a tented camp. Each day, awaken to birdsong or enjoy the sunrise as you meander through the channels of Botswana's Okavango Delta in your mokoro. Watch giant hippos emerge from the water, wading elephants, and lions resting in the shade. In both Botswana and Zambia, a walking safari is the best way to truly immerse oneself in the beautiful silence of the African wilderness. Learn how your guide tracks by following animals' footsteps and listening for their movement. These African safari experiences should not be missed.
Ethiopia is known for its ancient churches and colorful tribes. But it is also an opportunity to go off the beaten track in search of wolves and gelada "baboons". The endangered Ethiopian wolves make their homes in the highlands, while geladas live only in the high mountains. Seeing one in the wild is a rare sight to behold. Or adventure-seekers wanting a completely unique trip to Africa can head to Namibia. Picture Cape fur seals on the wind-whipped Atlantic coast. Farther inland, desert-adapted lions roam the arid land, while in Damaraland elephants survive for days without water in the unbelievably harsh terrain.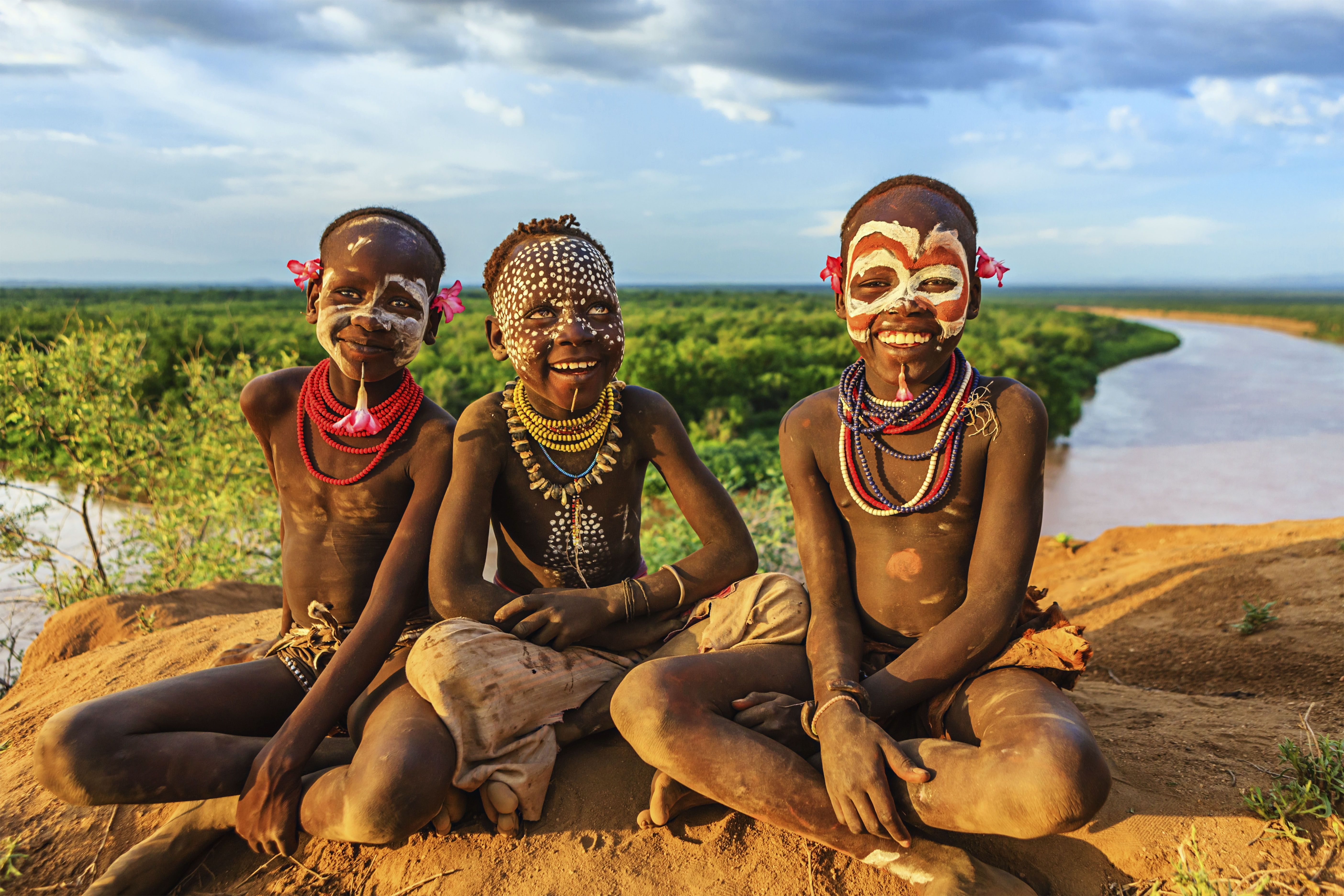 Meanwhile, Madagascar is about as far-flung as you can get. This makes it perfect for travelers seeking out the mysteries of this big African island. The untamed Spiny Forests feel like they have been plucked straight out of a Dr. Seuss book. But be sure to also look out for comical lemurs dancing on two legs. Or go under the sea where a whole colorful world awaits. We suggest a stay at Miavana off the northeast coast. It offers unparalleled adventure marked by its wildlife offerings, pristine Indian Ocean setting, and conservation practices.
Ready to plan?
Regardless of what African safari experience you choose, the diversity of this unique continent will keep you coming back time and time again. Contact us to go wild on your own handcrafted African safari.