A Big 5 Safari
Where to Go
If it's your first time to go on safari, your list of wildlife to see probably includes the "Big 5." Spotting them on safaris can be challenging… unless you know where to look. Here are our top places in South Africa, Botswana, and Kenya to go on a Big 5 Safari.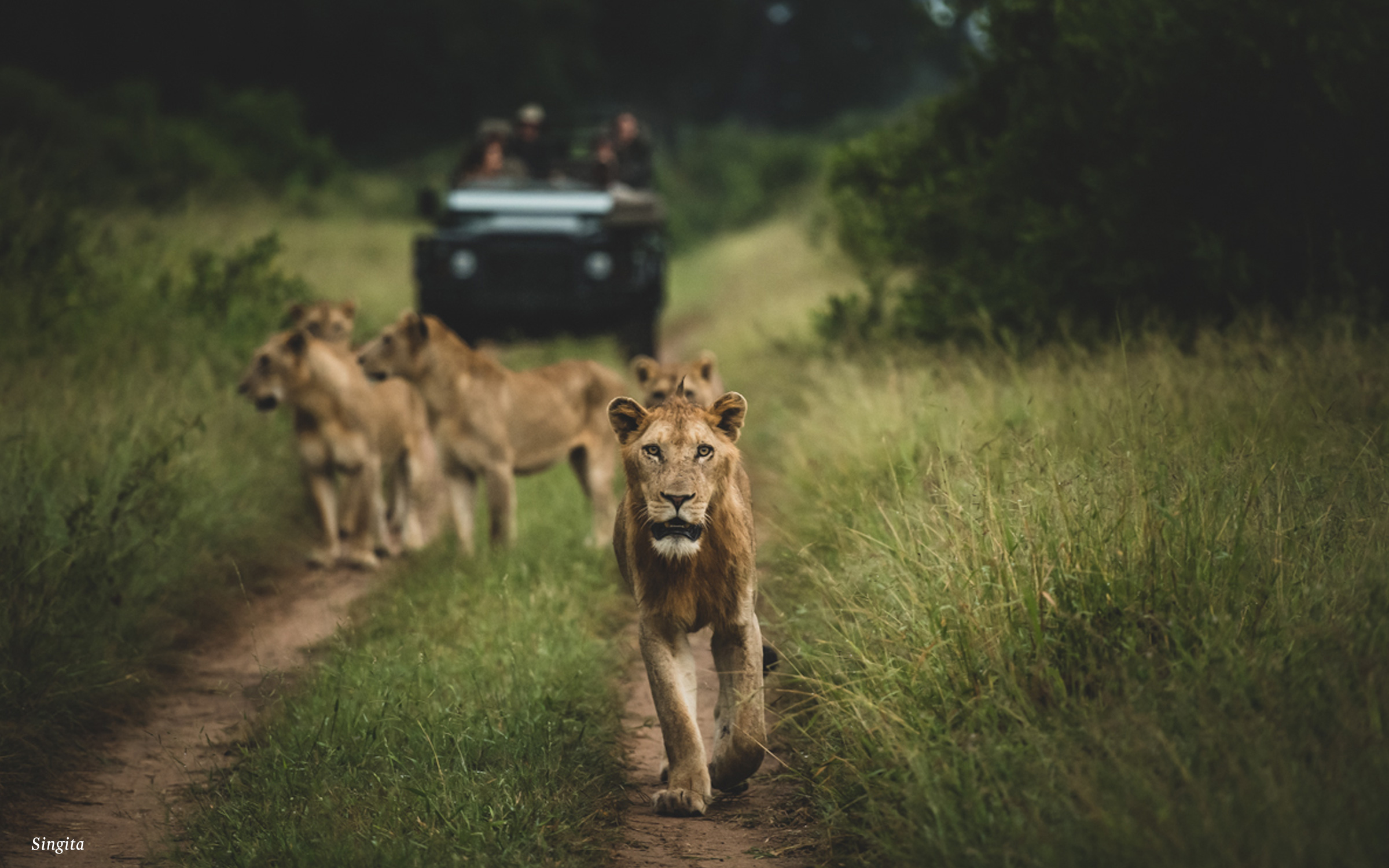 About the Big 5 Animals You'll See on an African Safari
The term "Big 5," originally coined by the big game hunters of the early safari days, refers to the five most challenging animals to hunt on foot: lion, leopard, rhinoceros, elephant, and Cape buffalo. These are Africa's most iconic animals. Today, however, the only hunting we're doing is with our camera. Therefore, the phrase has come to represent the most sought after animals to see on safari. Because of their solitary and nocturnal nature, leopards are considered the most elusive of the five. 
In recent years, the Big 5 have become an increasing concern for wildlife conservationists. Of the five, the IUCN lists the black rhinoceros as critically endangered and the elephant as endangered. Meanwhile, the white lions and leopards remain classified as vulnerable. While there is still a healthy number of buffalo, their population is also experiencing a decline due to poaching. They are classified as near threatened, along with white rhino.
Catching sight of the Big 5 is exciting, but there are a number of other incredible animals to see in the bush whilst on a Big 5 safari. Cheetah, wild dog, and hippo are just a few of the animals you should add to your list.
The Big 5 are found in many countries across Africa.
South Africa is one of the best countries to visit for first-time safari-goers, families traveling together, and those wanting a Big 5 safari. The country offers a lot of diversity with its cities, beaches, culture, and of course safaris. If it's a Big 5 African safari you're after, the Sabi Sand Game Reserve is the place to go. While leopards can be quite elusive in other destinations, travelers frequently spot them on game drives in the Sabi Sand. There are a number of excellent lodges to choose from, but a few of our favorite go-to places that provide unparalleled luxury and service in the bush are Sabi Sabi Little Bush Camp, Singita Ebony Lodge, and Leopard Hills.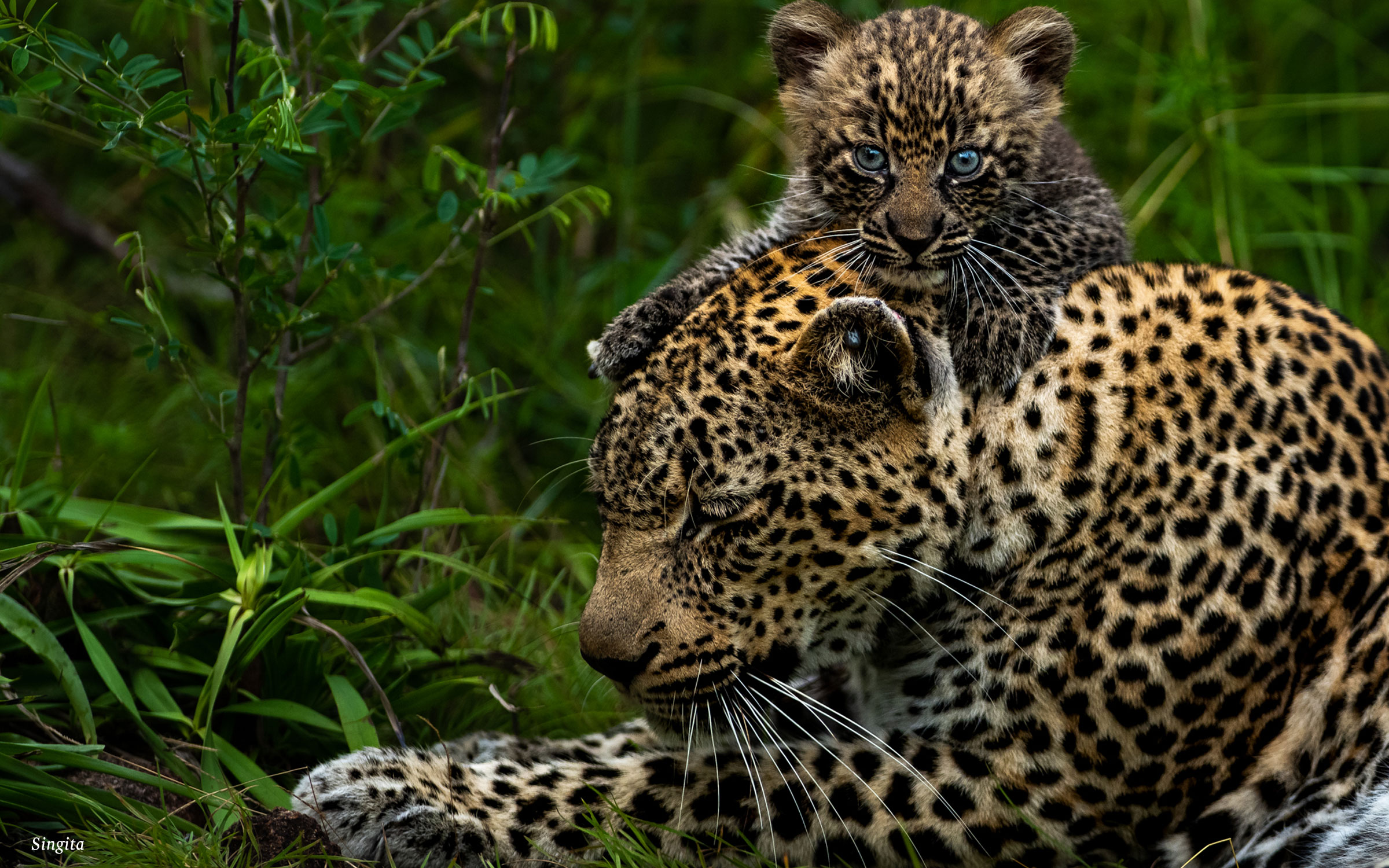 Tips for Spotting the Big 5 on a South African Safari
Seeing the Big 5 on a South African safari is unlike anything else on Earth. There is something truly magical about seeing these animals up close and in their natural habitat (from the safety of a vehicle or with a walking safari guide) and not behind the fences of the zoo. For your best bet at seeing the Big 5 on your safari, you will want to have a knowledgeable guide. Luckily, each guide we work with at our preferred luxury lodges and camp is truly spectacular. Traveling with Ker & Downey takes care of that research step for you since we have these personal relationships with our partners in South Africa.
Since you will be out in the vehicle or walking for a number of hours, you will want to dress comfortably. We have gathered lists for men and women of our recommendations for packing for an African safari. There is some debate about what colors you should wear on a safari. However, the most important part, no matter the color of your shirt, is to stay seated in the vehicle and refrain from making any sudden movements. Those quick movements attract the animal's attention more than any color. This is because when the animals see the vehicle, they recognize it as one huge animal, and not the individuals inside it. That is why it is so important to stay seated. Additionally, keep your voice low while observing the animals so that they are not frightened and take off running.
Finally, be prepared for that perfect photo. Have your camera ready with batteries charged so that you are not fiddling with gadgets when it is time for the perfect shot. That way you can grab the perfect photo, then sit and take in your surroundings. They will be incredible, and you will not want to only see them from the viewfinder of your camera.
Outside of South Africa, the Big 5 gets a little trickier to spot, but it is not impossible! In Botswana, head to Okuti in the Moremi Game Reserve located in the northern part of the country. Big game viewing is particularly good in this region with incredible lion sightings. Thanks to the Botswana Rhino Reintroduction Program, white rhino are back in the area, making it possible to have a Big 5 safari here. In addition, you can also see cheetah, wild dog, and hyena in the Moremi Game Reserve.
Like Botswana, it is possible to have a Big 5 safari in Kenya, but it is a little more difficult than in South Africa. The elusive leopard is going to be the hardest to find here. Your best bet for a Big 5 safari in Kenya is to head to the Lewa Wildlife Conservancy where you will find one of the highest densities of wildlife in Kenya. Some 12% of Kenya's population of black and white rhinos make their home here. Additionally, you may find large herds of elephant and buffalo, lions, and the world's single largest population of Grevy's zebra. Make your base at Sirikoi Lodge or Lewa House for effortless luxury in the bush.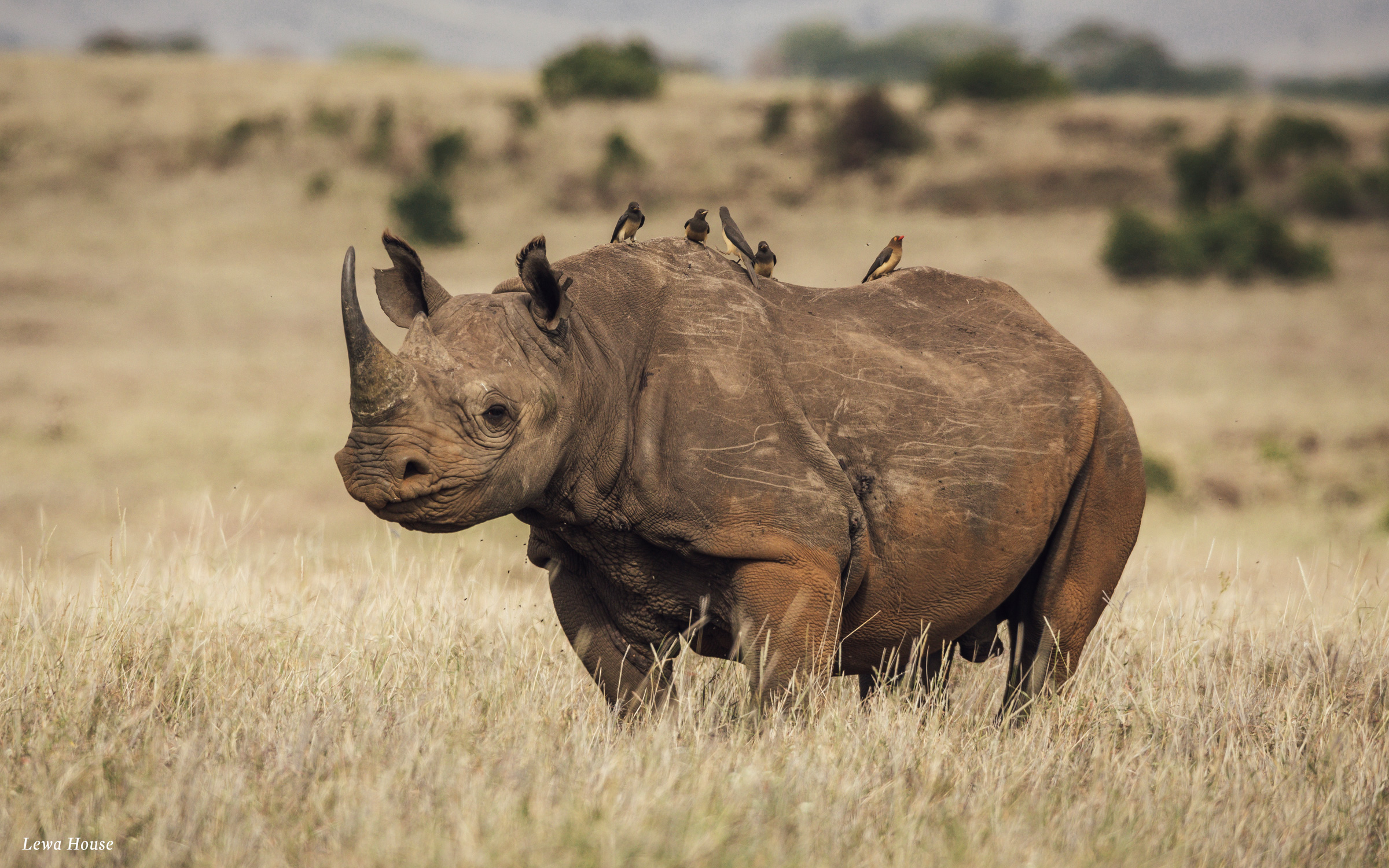 Start planning your Big 5 safari
Contact your Ker & Downey designer to begin preparations for the trip of a lifetime!