UNESCO World Heritage Sites
Seven New Sites to Add to Your List
UNESCO, the United Nations Educational, Scientific, and Cultural Organization, stands as a guardian of global heritage, tirelessly working to preserve and celebrate the world's most remarkable cultural and natural wonders. With a mission to protect and promote these treasures, UNESCO convenes annually to determine the newest additions to its prestigious World Heritage List. Nominations for the new sites were submitted throughout 2022 and 2023. Committee members met in Riyadh, Saudi Arabia, to deliberate which sites should be included in the 2023 list. 
To be considered for inclusion on the World Heritage List, a site must meet one of ten specific criteria such as exhibiting exceptional architectural, artistic, or technological achievements; bearing outstanding testimony to a cultural tradition; or being a site of outstanding natural beauty such as unique landscapes, geological formations, or ecosystems. Not only must it meet the criteria, but also show that it is being effectively protected and managed for the benefit of future generations. 
Here are seven of the newest UNESCO World Heritage sites and how you can include them on your next Ker & Downey journey.
Tr'ondëk-Klondike, Canada
Tr'ondëk-Klondike, located along the Yukon River, bears witness to the epic Klondike Gold Rush of the late 19th century, which lured prospectors from around the world in search of fortune. Tr'ondëk-Klondike encompasses the traditional territory of the Tr'ondëk Hwëch'in First Nation, and its rich cultural heritage intertwines with the legacy of the gold rush era. The site is a testament to the enduring relationship between people and the land, with its diverse landscapes ranging from rugged mountains to pristine rivers. Tr'ondëk-Klondike offers visitors a unique opportunity to explore the remnants of a bygone era and appreciate the natural beauty that has made it a treasured part of Canada's heritage.
Explore Tr'ondëk-Klondike on Ker & Downey's 14-day journey through the Yukon and Northern Canada.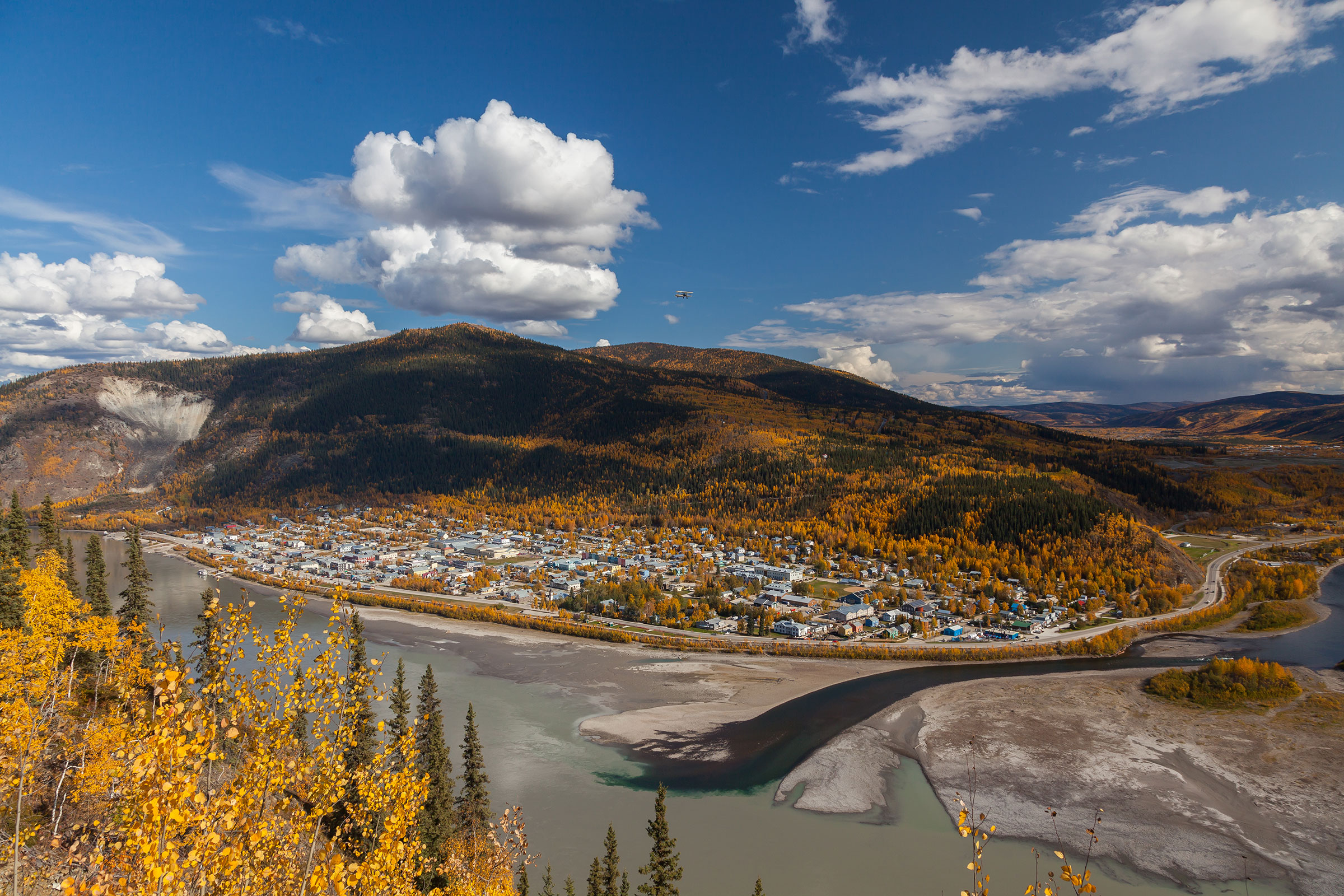 Gordion, Türkiye
The ancient city of Gordion, nestled in the heart of Türkiye, is known for its ties to the legendary King Midas and has a history dating back over 4,000 years. Its most iconic feature is the Phrygian Tumulus, an enigmatic burial mound said to be the final resting place of King Midas himself. Beyond the myths, Gordion boasts a wealth of archaeological treasures, including well-preserved fortifications, tombs, and artifacts that provide a fascinating glimpse into the Phrygian and Persian cultures of antiquity. This site is a testament to the enduring legacy of ancient civilizations, inviting visitors to explore its storied past and appreciate the cultural heritage it preserves.
Add a stop to Gordion on a UNESCO tour of Greece and Türkiye. 
Maison Carrée of Nîmes, France
The Maison Carrée of Nîmes, a jewel of Roman architecture, stands as a UNESCO World Heritage Site in the historic city of Nîmes, France. This perfectly preserved ancient temple, dating back to the 1st century AD, is a testament to the remarkable engineering and aesthetic achievements of the Roman Empire. Its symmetrical façade, adorned with Corinthian columns and intricate detailing, exudes timeless elegance. Originally dedicated to the sons of Agrippa, the Maison Carrée has served various purposes over the centuries, from a Christian church to a town hall. Today, it stands as a magnificent symbol of Nîmes' rich history, inviting visitors to step back in time and marvel at the enduring beauty of Roman architecture.
Visit Maison Carrée of Nîmes on a Canal du Midi cruise on Ker & Downey's France Through the Ages tour.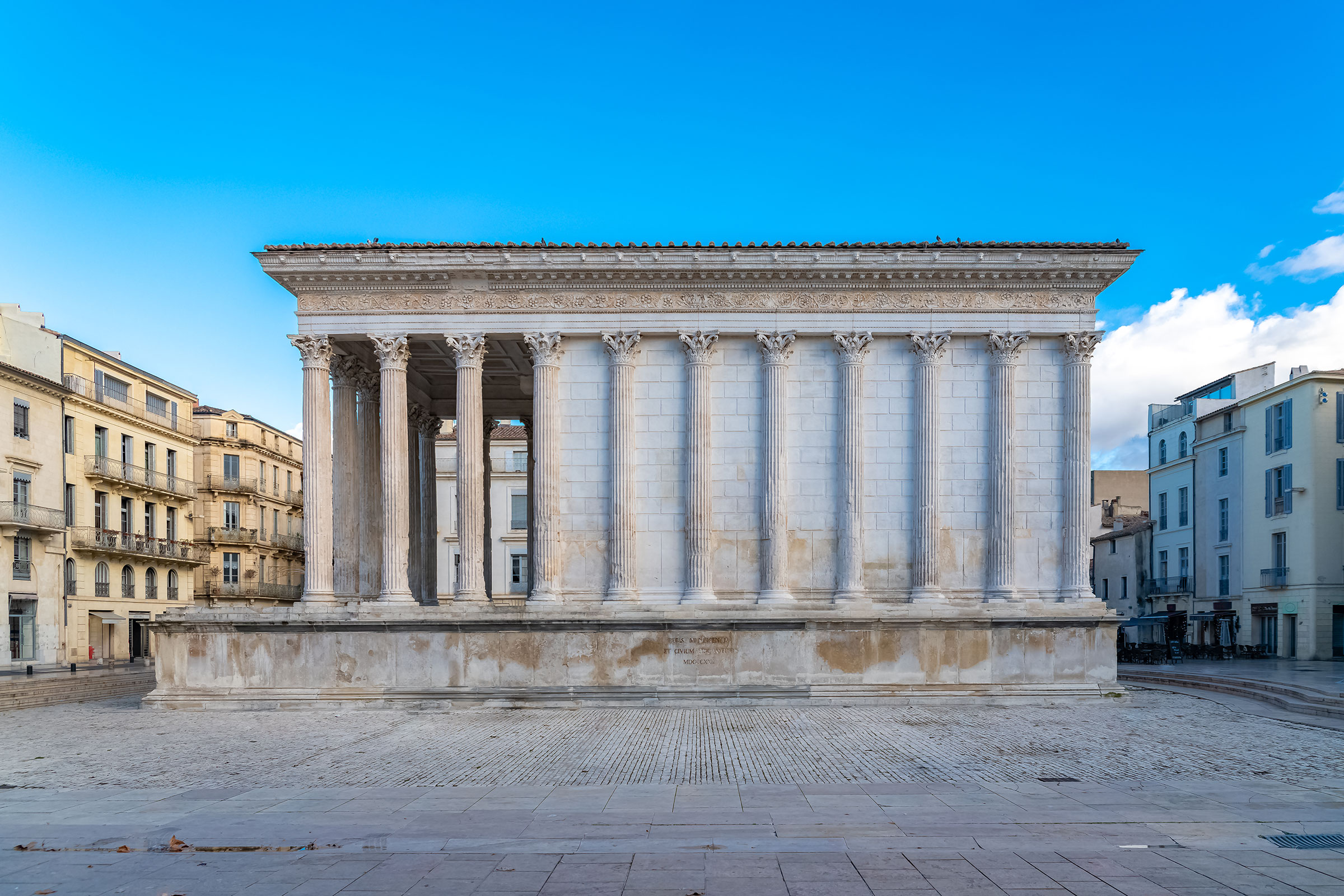 Djerba, Tunisia
Djerba, an enchanting island nestled off the coast of Tunisia, is celebrated not only for its stunning landscapes and azure waters but also for its rich cultural heritage. Djerba's history dates back millennia, and its unique blend of traditions and architecture reflects the influence of diverse civilizations, including Phoenician, Roman, Jewish, and Islamic cultures. The island is renowned for its historic medina, characterized by narrow alleyways and whitewashed buildings, as well as its vibrant Jewish heritage, with the El Ghriba Synagogue being a prominent landmark. Djerba's inclusion on the UNESCO list recognizes its role as a harmonious melting pot of cultures and a living testament to the interplay between history and daily life in this captivating corner of North Africa.
Contact Ker & Downey to start planning a custom trip to Tunisia to include Djerba. 
Gaya Tumuli, South Korea
The Gaya Tumuli site, located in the heart of South Korea's Gyeongju Historic Areas, has earned its place as a UNESCO World Heritage Site due to its profound historical significance. These ancient burial mounds, dating back to the Silla Kingdom (57 BCE – 935 CE), hold the remains of Silla's royalty and nobility, providing a window into the culture and traditions of this bygone era. The tumuli, or burial mounds, are striking in their simplicity and symmetry, reflecting the profound respect and reverence for the deceased. 
Explore Korean history and culture and include a visit to Gaya Tumuli on this 11-night South Korea luxury tour.
Koh Ker Temple, Cambodia
Koh Ker Temple, nestled within the dense forests of northern Cambodia, stands as a UNESCO World Heritage Site that offers a captivating journey into the ancient Khmer Empire. This archaeological gem, built in the 10th century under the rule of King Jayavarman IV, is renowned for its distinctive architectural style and its secluded, enigmatic ambiance. What adds to Koh Ker's allure is its remote location, which has preserved its grandeur while creating an aura of adventure for modern explorers.
Explore the Angkor Temples by private helicopter on a custom journey to Cambodia.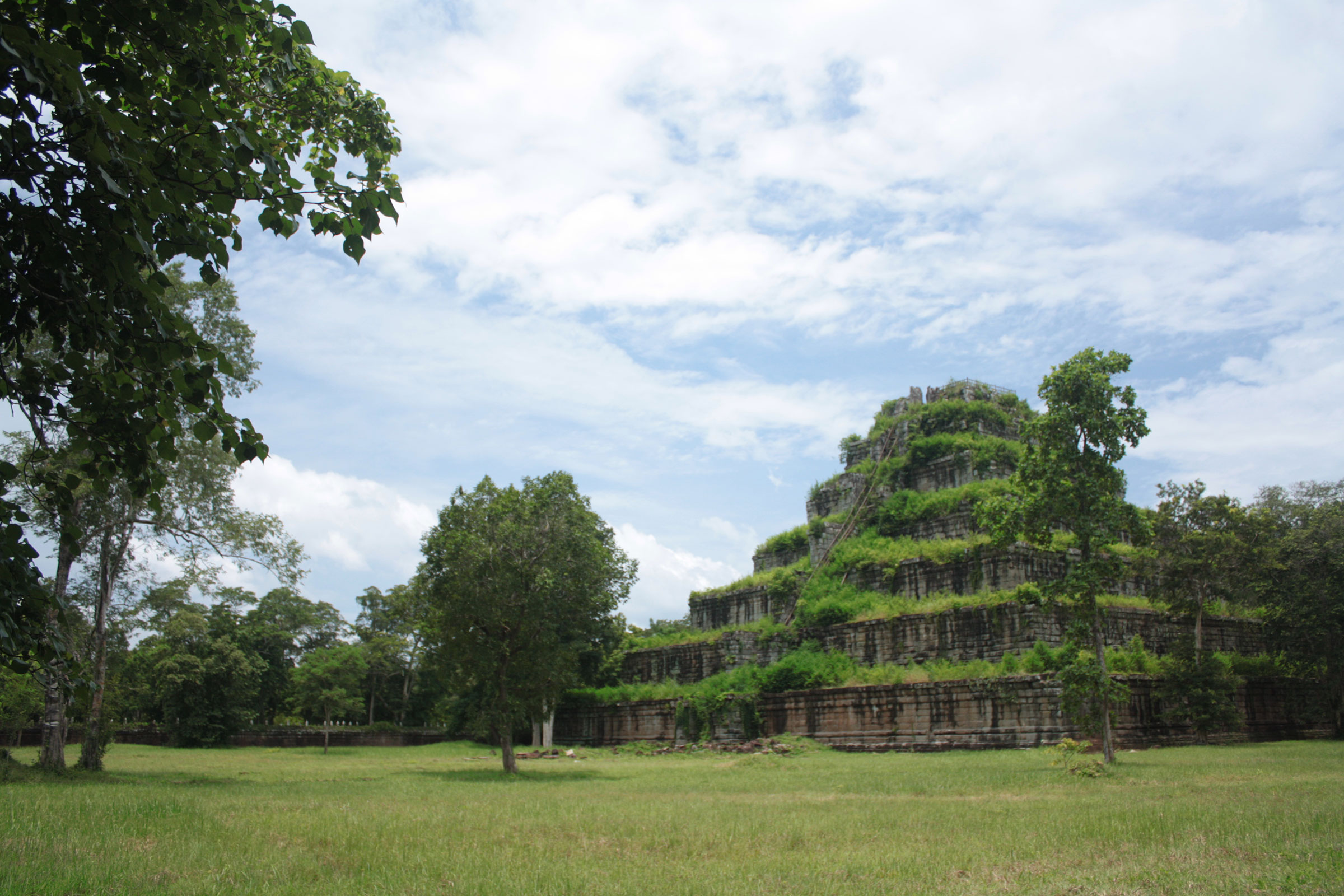 Kaunas, Lithuania and Kuldīga, Latvia 
As the second-largest city in Lithuania, Kaunas is recognized as a UNESCO World Heritage Site for its outstanding universal value as an exceptionally well-preserved example of interwar modernist architecture. After Lithuania regained its independence from Russia it became the temporary capital, which attracted architects and planners from all over Europe who were eager to create a modern and progressive city. Kaunas is home to one of the most impressive collections of interwar modernist architecture in the world. The city's historic city center features over 6,000 modernist buildings. 
Meanwhile, Kuldīga, a town in western Latvia, was inscribed on the UNESCO World Heritage List in 2023 in recognition of its outstanding universal value as an exceptionally well-preserved example of a traditional urban settlement. Its historic center dates back to the 13th century. The town's historic urban fabric includes a variety of architectural styles, from traditional Latvian log architecture to foreign-influenced brick masonry and timber-framed houses. This diversity reflects the rich cultural exchange that took place in Kuldīga during its heyday, as merchants and 
Combine Kaunas and Kuldīga on a custom journey to the Baltics.
Explore UNESCO World Heritage Sites with Ker & Downey
There's a wide world out there. Explore it and all of its UNESCO World Heritage Sites with Ker & Downey on a custom journey. No two journeys are alike, just like no two people are alike. Contact us to start planning a journey that's wholly your own. For daily travel inspiration, follow us on social media.