France through the Ages
16 Days / 15 Nights
France


An Elegant "Tour de France" Along the Canal du Midi
Ker & Downey's Canal du Midi cruise takes you on an elegant "Tour de France" following the roads from the past. On this 16-day itinerary, uncover the history of France. Begin with the Greek and Roman occupation in Southern France, and continue through medieval times in the Pyrenees. Then it's up to the Renaissance in the Loire Valley and around Paris admiring the splendors of the Grand Siècle of King Louis XIV.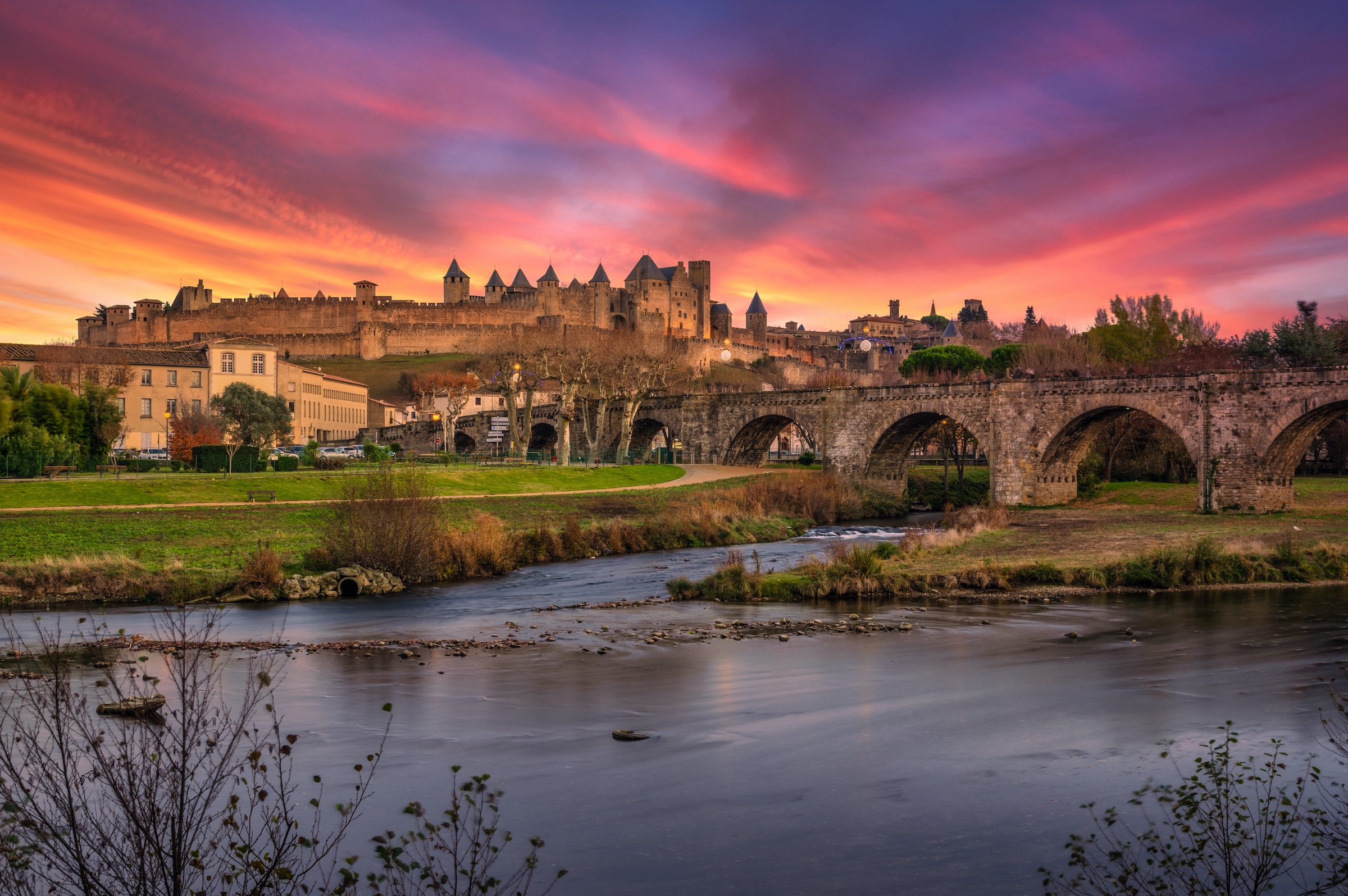 Begin first in the town of Arles in Provence where you will discover France's Greek and Roman heritage. You will also witness the landscapes where Van Gogh and Cézanne found their inspiration. From your provincial farmhouse accommodations, you will have unparalleled access to the flamingoes and white horses of Camargue. While here, take time to explore the architectural marvels of the Carré de Nimes and the historical vestiges of Arles, founded by Julius Caesar.
Your journey through the ages then takes to the water with a Canal du Midi cruise. Board your elegant eight-passenger river barge and cruise this UNESCO protected waterway linking the Mediterranean and the Atlantic. Your Canal du Midi cruise allows you to meander through a vast diversity of landscapes and 328 locks, aqueducts, bridges, and tunnels. Indeed, all of these architectural marvels were imagined by the Romans and constructed under the Sun King himself.
Along the way, enjoy "slow travel" at its most luxurious, with delicious food, a friendly crew, and some light activities. From bicycle excursions to cocktails by the hot tub on the sundeck, your time is yours to enjoy as you wish. You will also have the opportunity to discover picturesque historic villages. For instance, visit the Pre-Roman Oppidum of Enserune and the Roman city of Narbonne. Explore a local olive oil farm, a winery in a renowned Minervois domain (dating back to the Crusades), and Europe's largest medieval fortress, Carcassonne, a UNESCO heritage site.
After concluding your Canal du Midi cruise, explore the medieval fortresses and prehistoric caves of the Dordogne Valley. Then travel next into the Renaissance era of France via the gilded chateaux of the Loire Valley. While here, enjoy a stay at a prestigious 17th-century home as the esteemed guests of the Count and Countess who live there. A day trip to Le Mans reveals a time-tunnel experience through the medieval Plantagenet City. Finally, follow the Gallo Roman walls along the Sarthe river, which Viking conquerors sailed 1,200 years ago.
Conclude your journey in Paris, entering France's Grand Siècle era. While in the City of Lights, visit some of France's major historical sites in a 1940s vintage Citroen convertible. Then experience the Louvre with an expert art historian, retracing the artistic history of Paris. And explore the wonders of Versailles with a private tour of Marie Antoinette's Trianon Palace and theater. You also have the option of renting the Versailles palace after hours, privatized for you to avoid the crowds.