Northern Canada Luxury Tour
15 Days / 14 Nights
Canada


The Yukon and Northwest Territories: Wild and Free
Travel to the Yukon and the Northwest Territories on this unique 14-night Northern Canada Luxury Tour. Wild and free, these two regions invite travelers to step outside of their comfort zones and immerse themselves in unparalleled adventure, authenticity, and natural beauty.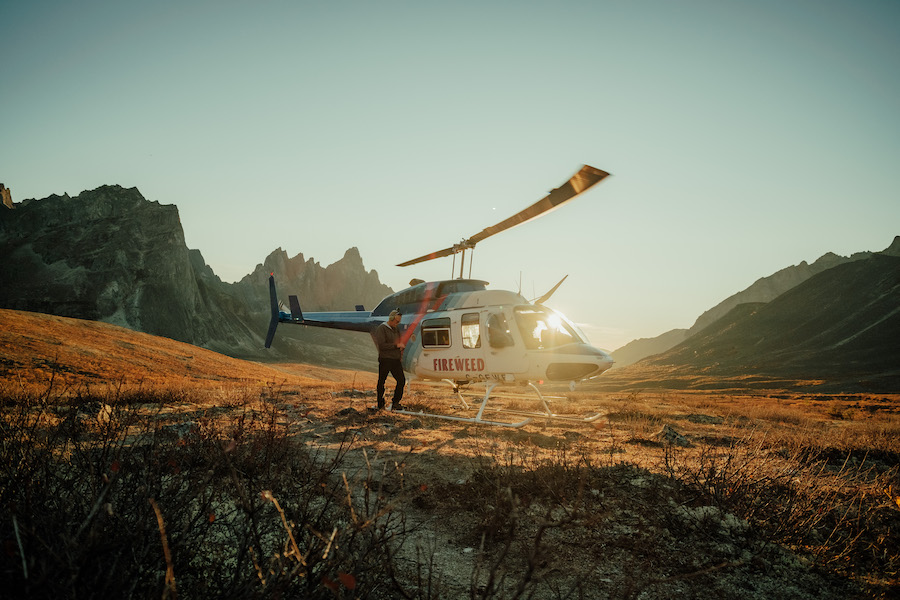 First begin your Northern Canada Luxury Tour with a quick overnight in Yellowknife. Then board a wheel plane to an Indigenous-owned lodge located on the shores of Great Slave Lake. Here, at the gateway to Thaidene Nëné – a National Park Reserve sprawling 6.5 million acres – you will find an unparalleled trout fishing paradise. When your arms get tired, turn to the lodge's many other nature-based activities. This includes hiking, canoeing, wildlife viewing, and scanning the skies for the northern lights.
Next, venture onward to Fort Simpson, the gateway to Nahanni National Park – the world's first UNESCO Heritage Site. Hop aboard a seaplane to view this wonder up close. Moreover, you will soar through canyons, watch for wildlife, and see thundering Virginia Falls.
Cap off your time in Fort Simpson with a traditional land and fire feeding ceremony a Dene Elder. They will guide you through the culture and history of the Dene people, who have lived in the north for centuries. Finally, return back to Yellowknife, stopping en route to witness the bison herds surrounding Great Slave Lake.
Your Northern Canada Luxury Tour then continues in the Yukon. During your eight days here, you will marvel at Canada's highest mountain peak and learn about First Nations history from Indigenous Elders.
Upon arrival in Whitehorse, you will follow in the footsteps of historic Gold Rush prospectors in Miles Canyon. You will also experience the past and present way of life of the Kwanlin Dün First Nation. Visit a local wildlife preserve and rehabilitation program, and indulge in a healing soak in the mineral-rich hot springs nearby.
Next, enjoy a scenic drive to Kluane National Park. Stop along the way for tea and lunch with Indigenous Elders of the Southern Tutchone people. While in Kluane National Park, embark on a flightseeing tour over the St. Elias Mountains. If you are lucky, you may even land on the icefield. Your adventure concludes with a visit with the past chief of the Champagne and Aishihik Nations, who will share fascinating stories of his Nation's history, culture, and ways of life.
Finally, conclude your Northern Canada Luxury Tour in Dawson City, a town frozen in time. Join a privately guided walking tour of Dawson City and hear how the city earned its moniker "the Paris of the North." You will also have the chance to see where gold was first discovered and chat with a local gold minter. Additional highlights include a multimedia workshop with a local Indigenous artist, and a cancan show at Canada's oldest legal casino, and a stop at the Midnight Dome, which boasts the best views of the Yukon River, Klondike Valleys, and Ogilvie Mountain Range. It all culminates with an exhilarating heli-hike in Tombstone Territorial Park.
Book a Canada Luxury Tour
Are you ready to experience your own adventure to the Yukon and Northern Territories? Contact a Ker & Downey Travel Professional to personalize your own itinerary, and read more about the seasonality and pricing in North America. For even more travel inspiration, follow us on Instagram, Facebook, and Twitter.