South Korea Luxury Tour
12 days / 11 nights
South Korea


Temples and Traditions
Immerse your family in Korean history and culture with this 11-night South Korea luxury tour. This itinerary incorporates plenty of outdoor activities with fascinating historical sites, including a day spent learning Buddhist martial arts techniques and an overnight stay in a traditional Korean hanok.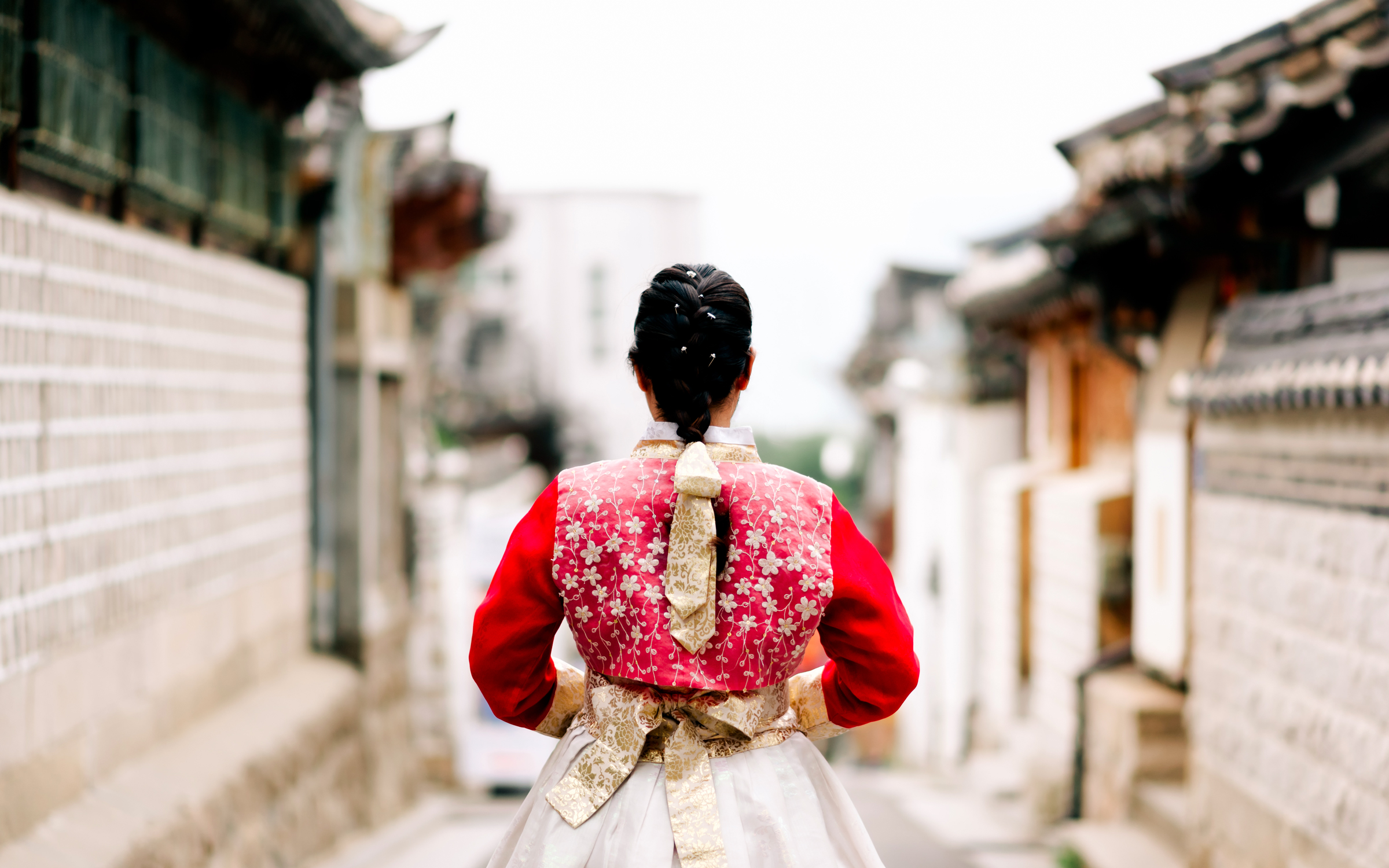 Your journey begins in the high-energy city of Seoul. There's plenty to do in the city that never sleeps. Take in the city's historic sites like the Gyeongbokgung Palace and Hanok villages. Stroll through over 5,000 independent shops and food stalls at the Gwangjang Market. Be sure to enjoy some street food while you're there. Spend a morning hiking along the Seoul City Wall which runs for 11 miles along the ridge of the four mountains surrounding the inner city. The Namsan Mountain Trail is just over 2.5 miles and has particularly good views of the wall for almost the entire trail.
Just outside of Seoul, visit the Demilitarized Zone (DMZ), which separates North and South Korea. Surprisingly, the DMZ receives 1.2 million visitors a year. From the Dorasan Observatory, you'll have panoramic views over the DMZ and Gijeongdong, also known as "Propaganda Village."
Transfer by the KTX high-speed train to Andong, a fascinating city devoted to Korean folk traditions cultural heritage. During the Joseon dynasty, Andong became the center of Confucianism in Korea. Visit Dosanseowan Confucian Academy, a UNESCO World Heritage Site designed by Confucian scholar Toegye Yi Hwang in the 16th century CE. Also visit the Hahoe Cultural Village, another UNESCO World Heritage site.
Spend the night at Rakkojae Andong Hahoe Hanok Hotel, located within the Hahoe Cultural Village. A stay at the Rakkojae Andong Hahoe Hanok Hotel is like stepping back in time. The hotel features four choga (thatch-roof) houses, each with its own bathroom, and Korean antiques. Sleep on traditional Korean-style beds on the floor, which features under-floor heating for chilly nights. You'll also relax in the wood-fired sauna and dine on traditional Korean dishes. 
The cultural city of Gyeongju is about an hour and a half from Andong. Its national museum contains a number of Silla Dynasty-era cultural artifacts. Visit the Silla-era royalty tomb mounds at Daereungwon Tomb Complex. Then spend some time at the Cheomseongdae Observatory, the oldest standing astronomic observatory in Asia. After sunset, walk around the Donggung Palace and Wolji Pond. It is especially magical at night when the palace and pond are spectacularly lit.
Spend a day at Golgulsa Temple to experience temple life and learn Korean Buddhist martial arts (sunmudo). You'll have a training session, tea with a Buddhist monk, participate in archery, spend time meditating, and get to watch a Sunmudo demonstration. 
Busan is a bustling port city located on the southeastern tip of the Korean Peninsula. You'll find mountains, beaches, hot springs, and incredible seafood in South Korea's second-largest city. En route to Busan, climb up to Seokguram Grotto on Tohamsan Mountain. It's South Korea's only granite stone temple and dedicated to the Buddha's enlightenment. Explore Bulguksa Temple, which serves as a head temple of Korean Buddhism. 
In Busan, visit Gamcheon Cultural Village, often referred to as the "Machu Picchu of Busan." The homes were originally built on the mountain slope in the 1920s and '30s. But in 2009, a public art-themed renovation converted the village into the cultural hub it is today. The homes are now painted in bright colors, undoubtedly creating one of Busan's most colorful spots. Visit one of South Korea's largest markets, Gukje, and tour the Jagalchi Fish Market. It is one of the largest in all of Asia.
Head to the Busan Railway Station for your KTX journey back to Seoul, which takes just under three hours. On arrival to Seoul, your guide will collect you from the station for the transfer to Four Seasons Hotel Seoul for your last night. Your afternoon is at leisure to enjoy the hotel's world class spa or to do some last-minute shopping.  
Book Your Own South Korea Luxury Tour
Contact a Ker & Downey Travel Professional to personalize your own South Korea Luxury Tour, and read more about the seasonality and pricing in East Asia. For even more travel inspiration, follow us on Instagram, Facebook, and Twitter.