Best Time to Travel to Japan
Snapping that dreamy photo of Japan's famous sakura (cherry blossoms) blooming each spring is on many travelers' bucket list. But due to its popularity, it takes extensive planning well in advance. Here's a few other seasons in Japan to consider for a different take on the stunningly beautiful island that foreigners have flocked to for centuries.
The Best Time to Travel to Japan by the Seasons
Many prospective travelers find themselves enamored with the idyllic beauty of Japan's famous sakura (cherry blossoms) blooming each spring. They choose this fabulous time of year to visit the island nation.
However, cherry blossom season is also the busiest travel season in Japan for several reasons. First, due to the beautiful photos and videos captured through the years of the trees in bloom, it has become an extremely popular time of year for travelers from around the world to visit. Secondly, springtime is when school sessions end for the year. It is also host to the Golden Week period. During this time, much of the country closes businesses to celebrate several important holidays. This means domestic travel is at its peak during the spring. Lastly, travelers from neighboring countries also have school breaks and holidays during this period. Many from China, Korea, and Southeast Asia choose Japan as an easy-to-reach destination to explore in spring.
Sakura viewing can also be quite unpredictable due to Mother Nature's whims. Some years, the blossoms will remain on tree branches for weeks, affording many pleasurable viewing opportunities. Other years, unexpected rains or high winds may wipe the blossoms off the trees within days. And sometimes it may happen very early in the season.
All of this combines into a perfect storm of crowded sites, traffic jams, and fully booked accommodations that make springtime in Japan a challenging time to travel. This is not to say that travelers shouldn't visit Japan in spring – far from it. But it does mean that hanami (cherry blossom viewing) trips should be planned with care and far in advance to avoid disappointment.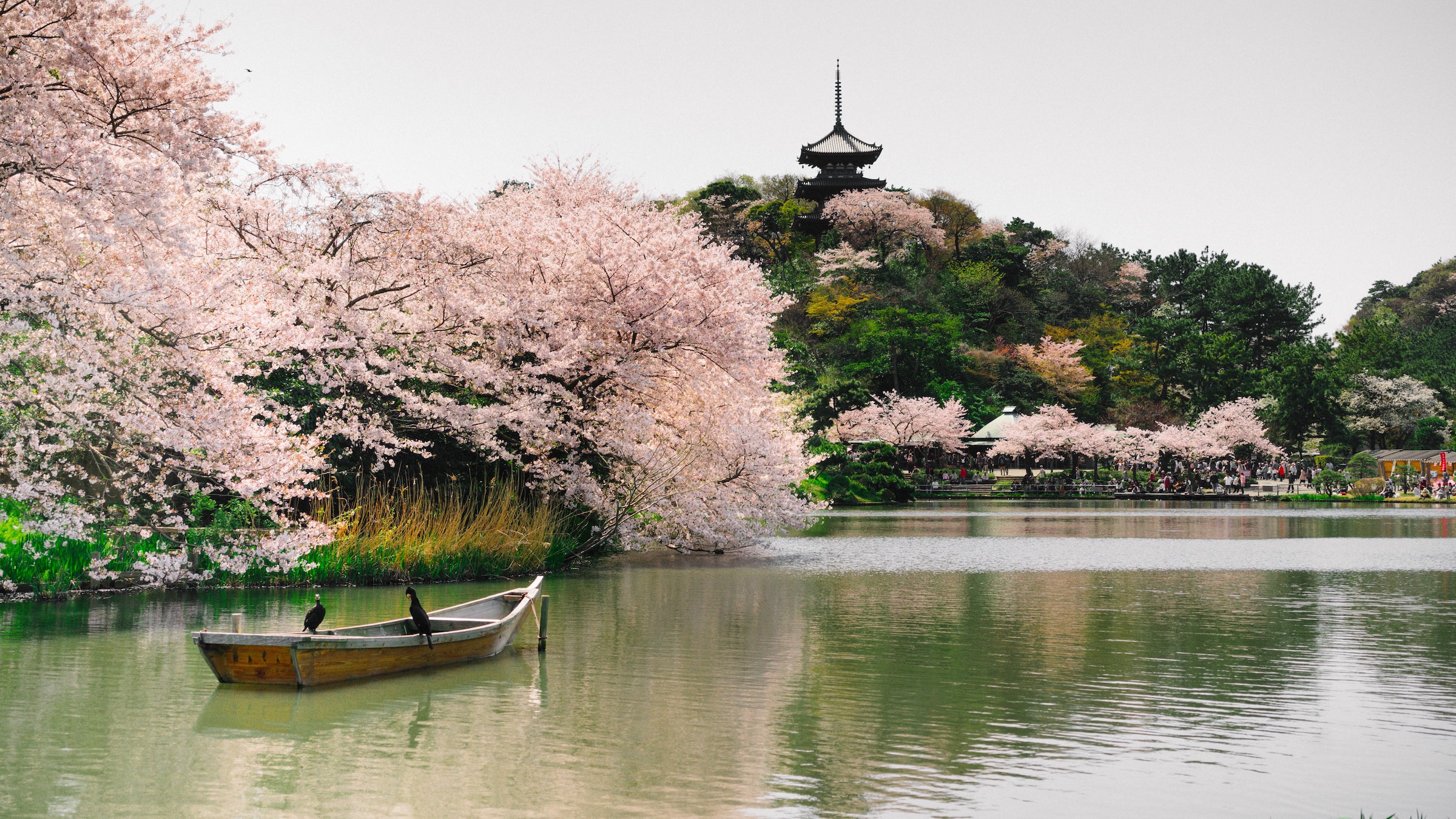 If you're interested in other types of seasonal travel in Japan, read on for tips from our expert travel designers, who can help you plan a trip of a lifetime to the Land of the Rising Sun.
Summer in Japan
In Japan, hot temperatures, high humidity, and occasionally heavy rains define the summers. However, that shouldn't discourage adventurous travelers with a desire to experience local culture because it's also matsuri (festival) season! Japan hosts some of the longest-running and most fascinating festivals in the world. More than half of these festivals occur during the summer.
Some festivals, like Kyoto's month-long Gion Matsuri in July, have been celebrated for over 1,000 years. These festivals focus on important cultural, religious, or historical events. Photogenic parades, fascinating displays, and delectable street foods to try fascinate participants. All the biggest festivals feature exciting fireworks shows known as hanabi to close out the celebrations. Many, like the Miyajima Fireworks Festival, are entirely devoted to these colorful displays.
Summer is also an excellent time to visit Japan's beaches. In the southernmost regions, this is a spectacular time of year for surfing, scuba diving, or whale watching. One of our favorite spots to visit during this time is Naoshima. Here, visitors can split their time between water activities and viewing some of the amazing outdoor art installations on the island.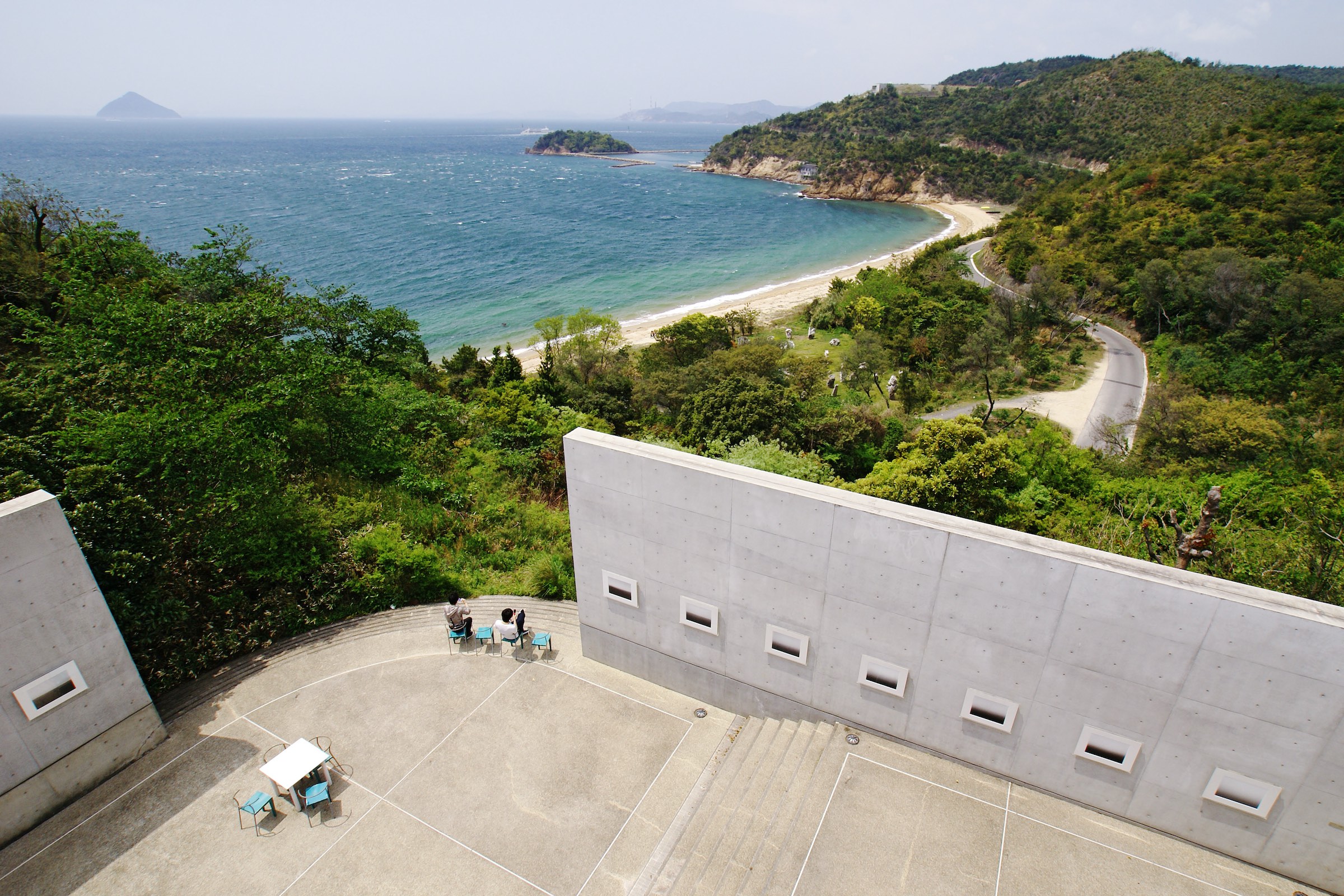 Fall in Japan
Fall is Japan's second-busiest time of year for travel. This is due to its mild weather and the stunning color changes of its foliage. Japan's version of "leaf-peeping," called koyo, as well as the Obon holiday period, dedicated to remembering one's ancestors, mean domestic travel may pick up during the season. However, it is rarely as crowded as during the cherry blossom viewing period. The Obon period itself is the only time in fall when Ker & Downey does not recommend traveling, as many of the country's businesses are closed while nationals spend time visiting family.
Ker & Downey's Asia-Pacific specialist Catherine suggests visiting Fukuoka in November for an unforgettable leaf-peeping session followed by an opportunity to watch some of the greatest athletes in the world compete at the Grand Sumo Tournament. Top this amazing experience off with an incredible dinner at Hakata Izumi, which specializes in the infamous fugu, or pufferfish, served in a variety of delectable preparations.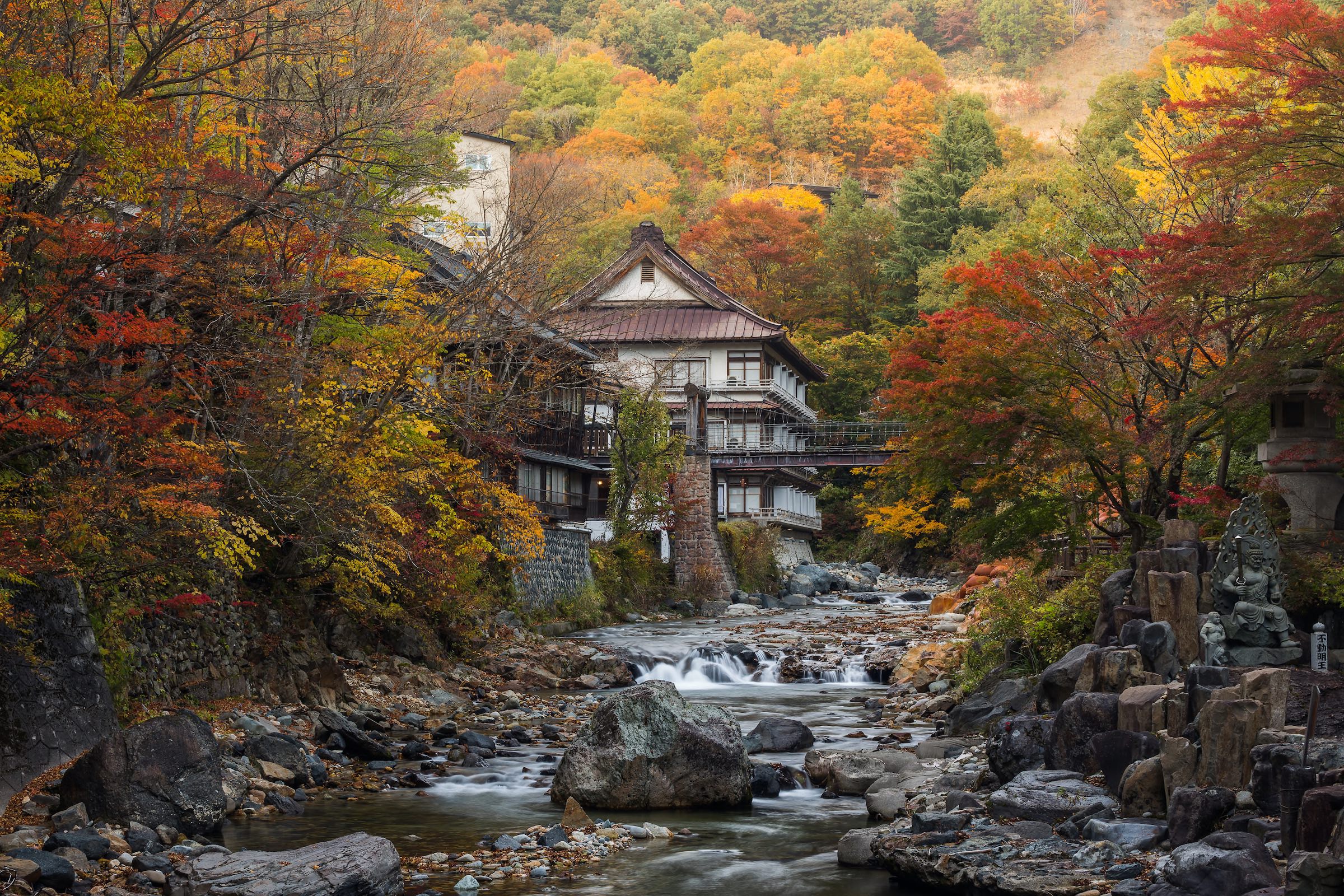 Winter in Japan
Japan is home to a series of three mountain ranges on its largest island, Honshu. These three ranges join to form the Japanese Alps. While beautiful year-round, these mountains are particularly stunning when blanketed by snow in the winter. Additionally, with its location on the Pacific "Ring of Fire," Japan is home to numerous dormant volcanoes, as well as a few active ones. The geothermal activity underneath the country's surface thus creates numerous onsen, or hot springs. These hot springs offer a welcome respite to skiers and other winter sports enthusiasts after a long day on the slopes.
Ker & Downey's sales and operations coordinator Tess also recommends traveling to Japan during the winter months to spot the adorable Japanese macaque, which many travelers will be familiar with for their tendency to bathe in the aforementioned hot springs, offering up excellent photographic opportunities for those lucky enough to catch them in the act.
For those with serious snow fever, Asia-Pacific product manager Vanessa suggests visiting Sapporo on the northernmost island of Hokkaido during February to attend the Sapporo Snow Festival. Originating in 1950, the festival sees thousands of participants joining together to create enormous snow and ice sculptures. The sculptures can be visited both during the bright winter days and at night to witness the spectacular monuments lit up in neon. This is also the best time of year to enjoy some of Hokkaido's best seafood, accompanied by Sapporo's famous eponymous beer.
New Year's week is the busiest time for travel in Japan's winter season. Most businesses close and families celebrate together at home. This is also an important time of the year for religious observances. That means Shinto shrines and Buddhist temples alike will be full to the brim with celebrants.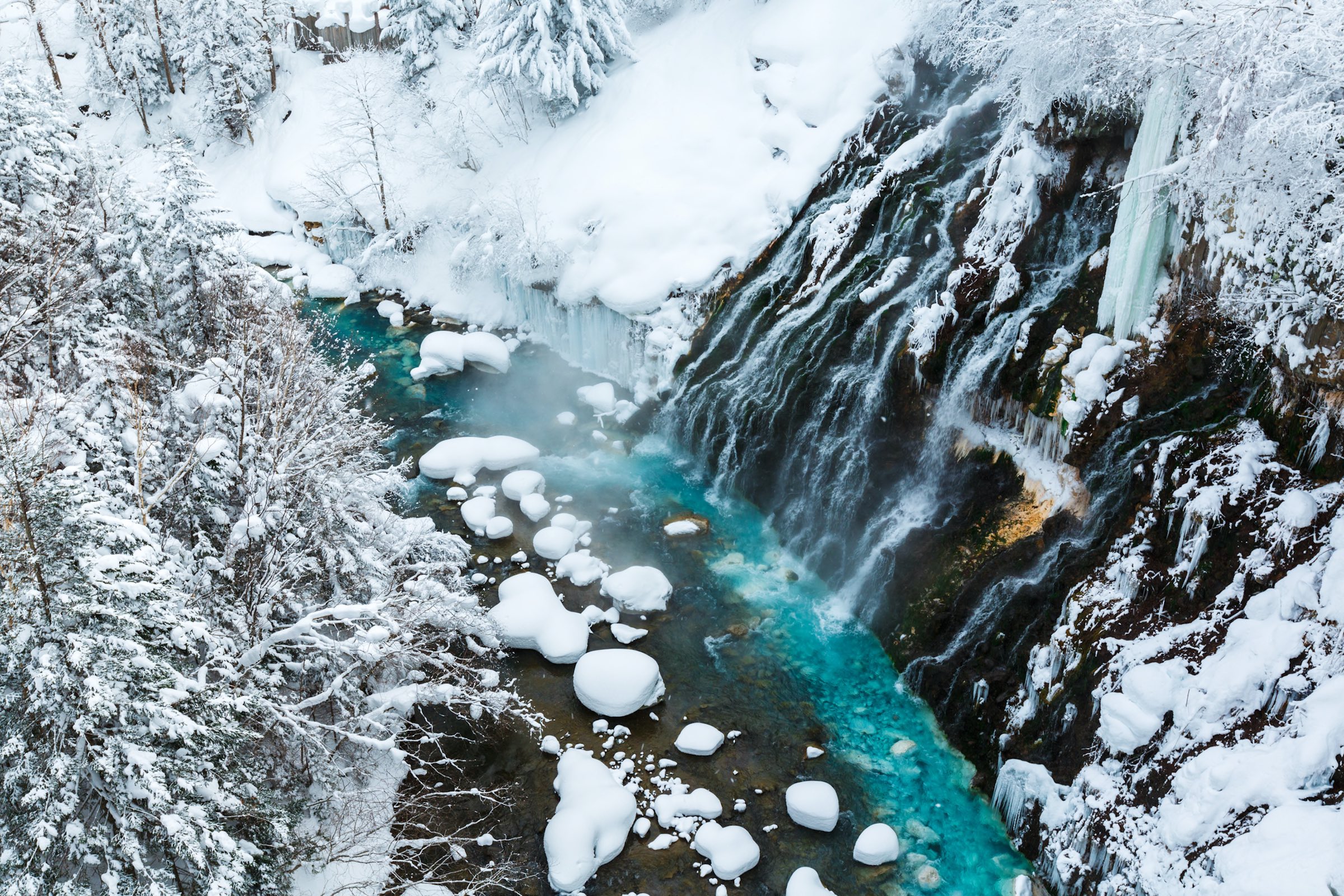 Traveling to Japan with Ker & Downey
Our team of designers expertly plan each journey to Japan. They are at their best when crafting a trip that is unique to you. So whatever season you decide to travel in, you'll get the best-planned trip. Start planning today by contacting us. For further inspiration, follow us on Facebook, Instagram, and Twitter.