Luxury Tiger Safaris by Ker & Downey
At Ker & Downey, a "safari" extends well beyond the African savannahs. Our assured attention to detail, ultra-luxe accommodations, and epic wildlife encounters can be experienced everywhere from the Australian Outback to the American West.
It is for this reason we are especially excited to introduce three new fully-customizable luxury tiger safaris journeying to every corner of India in search of the country's finest offerings in wildlife, culture, and romance.
Our Luxury Tiger Safaris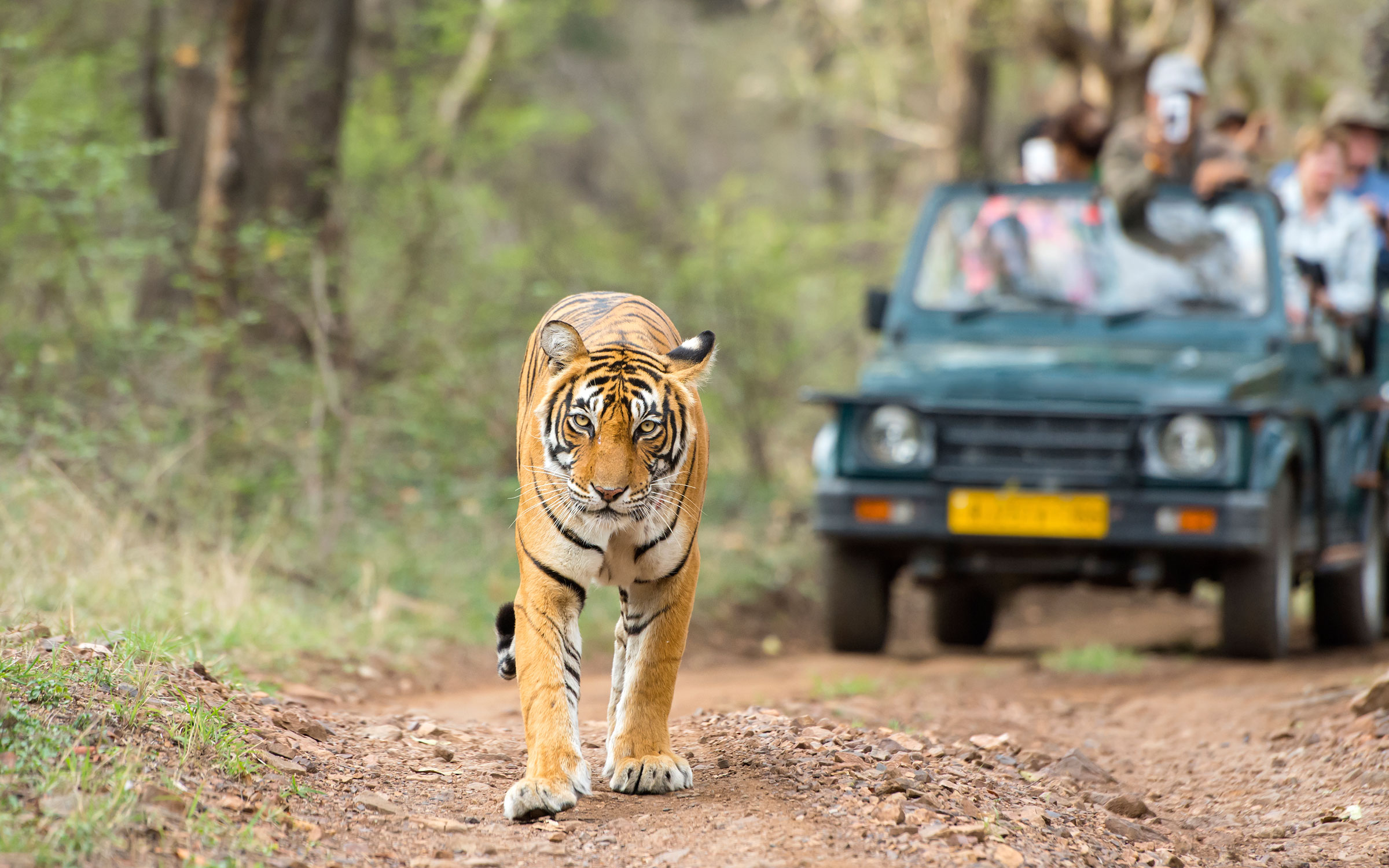 Ker & Downey's Royal India Tiger Safari pairs a weeklong Brahmaputra River safari cruise with a luxury tiger safari in Bandhavgarh National Park to optimize the most sightings of India's famous felines. Throw in several days of culturally rich discoveries in Delhi, Kolkata, Varanasi, and Khajuraho, and this 18-day luxury tiger safari promises to be one of the most all-encompassing adventures of a lifetime.
Wildest Wildlife
Your daily luxury tiger safari outings by game drive vehicle in Bandhavgarh National Park, home to the highest known densities of tigers in Asia.
Cultural Cornerstone 
Unique explorations of the Temples of Khajuraho, the UNESCO World Heritage-listed Hindu and Jain temples dedicated to the four cornerstones of daily life: dharma, kama, artha, and moksha.
Most Memorable
Hands down your cruise aboard the MV Mahabaahu, where India's Big Four roam the banks of the Brahmaputra River. Visit legendary Assam tea plantations, explore ancient temples, bargain for homespun weaves, and watch the landscape pass by, all the while anticipating the great "Tiger!" call announcing the arrival of one stopping for a drink at the water's edge.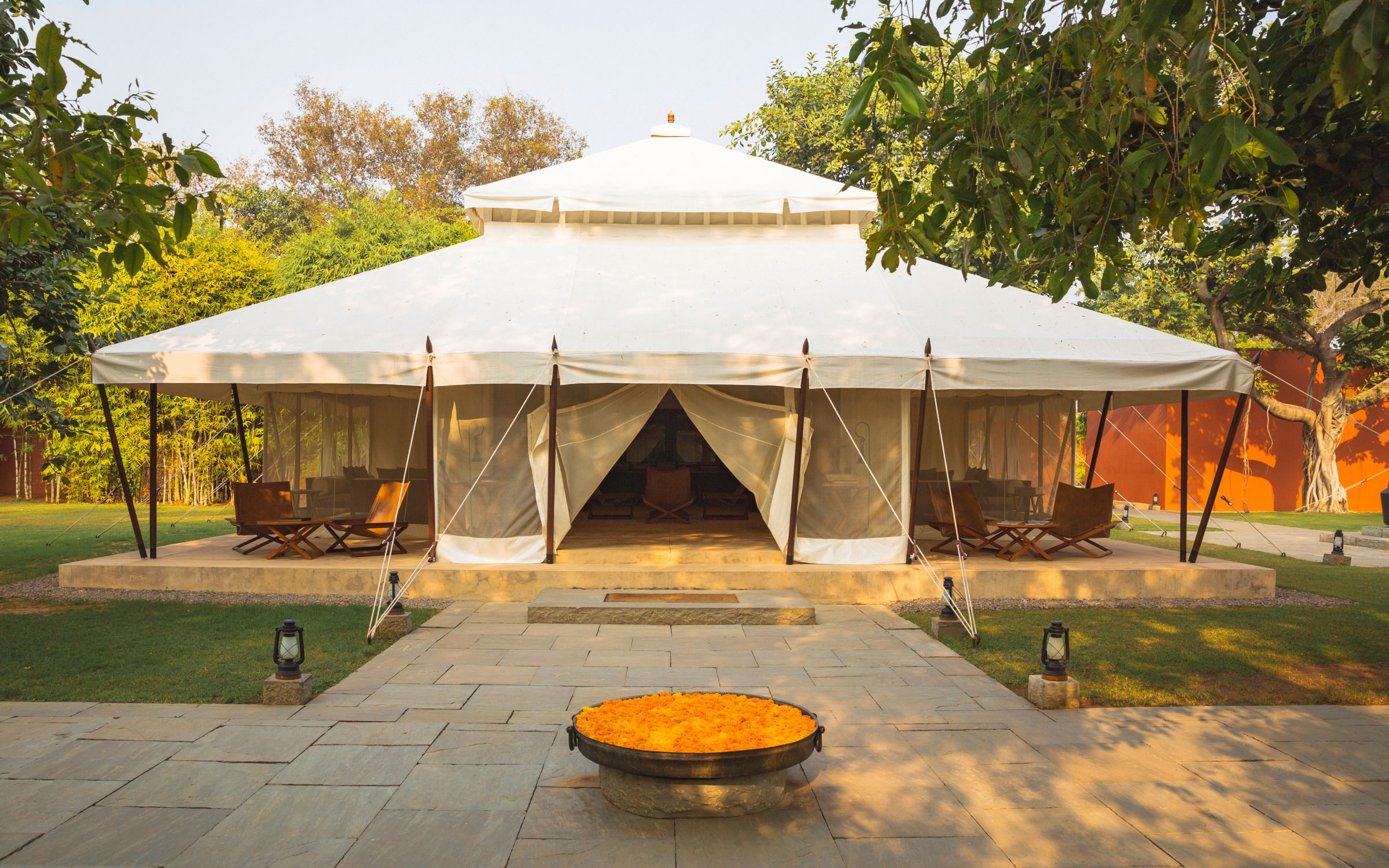 This 19-day expedition has something for everyone. Whether you're after leopards or lore, tigers or temples, Big Cats of India seeks out all of India's most iconic postcard-worthy sites in the utmost luxury.
Wildest Wildlife
It's a toss up between the daily luxury tiger safari excursions through Ranthambore National Park's Tiger Reserves and the Jungle Book-esque safaris into the remote wilderness of Rajasthan's Jawai Hills, where some three-dozen leopards roam wild amid the ancient jungle Jain temples of Ranakpur.
Cultural Cornerstone 
Two days in "The Golden City" of Jaisalmer bring with it intimate interactions with the Bishnoi people and evening camel rides in the Sam sand dunes alongside Maharaja pampering at Suryagarh.
Most Memorable Takeaway 
Just because you're on a Big Cat safari doesn't mean you have to miss out on the rest of India's wonders. Experience them all to the fullest, whether sunrise and sunset visits to the Taj Mahal, private boat rides on Jaipur's Lake Pichola, or market shopping in Delhi's famous bazaars.
Culture and wildlife are at the forefront of this sophisticated two-week sojourn through South India's Kerala and Karnataka. Tailor-made and full of splendor, this unique luxury tiger safari comes with a heavy helping of backwater beauty and bygone tradition.
Wildest Wildlife
Nagarhole National Park lies just outside your luxury-meets-nature dwelling at Evolve Back Kuruba Safari Lodge, Kabini, inviting twice-daily safaris by both boat and vehicle into the home of one of the highest densities of Asian elephants, tigers, and leopard in the world.
Cultural Cornerstone
Culture runs rampant in South India, ranging from the glittering UNESCO-listed royal heritage of Mysore to the plantation "Coffee Cup of India" paradise of Coorg and its nearby Bylakuppe Tibetan settlements.
Most Memorable
The most memorable is also the final impression: an unforgettable overnight houseboat cruise along the Kerala backwaters. Board your rice-barge-turned-floating home into the very soul of Kerala, soaking in the finest cuisine and comforts these heartfelt people have to offer.
For more information about luxury tiger safaris and travel to India, please contact your Ker & Downey designer. To stay up to date on all of our online content, follow us on Facebook, Instagram, and X.