Endangered Eight
14 days / 13 nights
India


An Indian Wildlife Experience in Search of the Endangered
The Indian subcontinent is home to over 1.3 billion humans. It's also home to incredibly unique species that are under threat of extinction. Our Endangered Eight: An Indian Wildlife Experience itinerary allows travelers to explore three prime Indian national parks in search of these elusive mammals. This includes Bengal tigers, Asian elephants, one-horned rhinos, Asiatic lions, dhole (Indian wild dog), blackbuck, barasingha (swamp deer), and wild buffalo. It also features stops in three of the country's largest cities, all while spending evenings in utmost luxury at exceptional accommodations.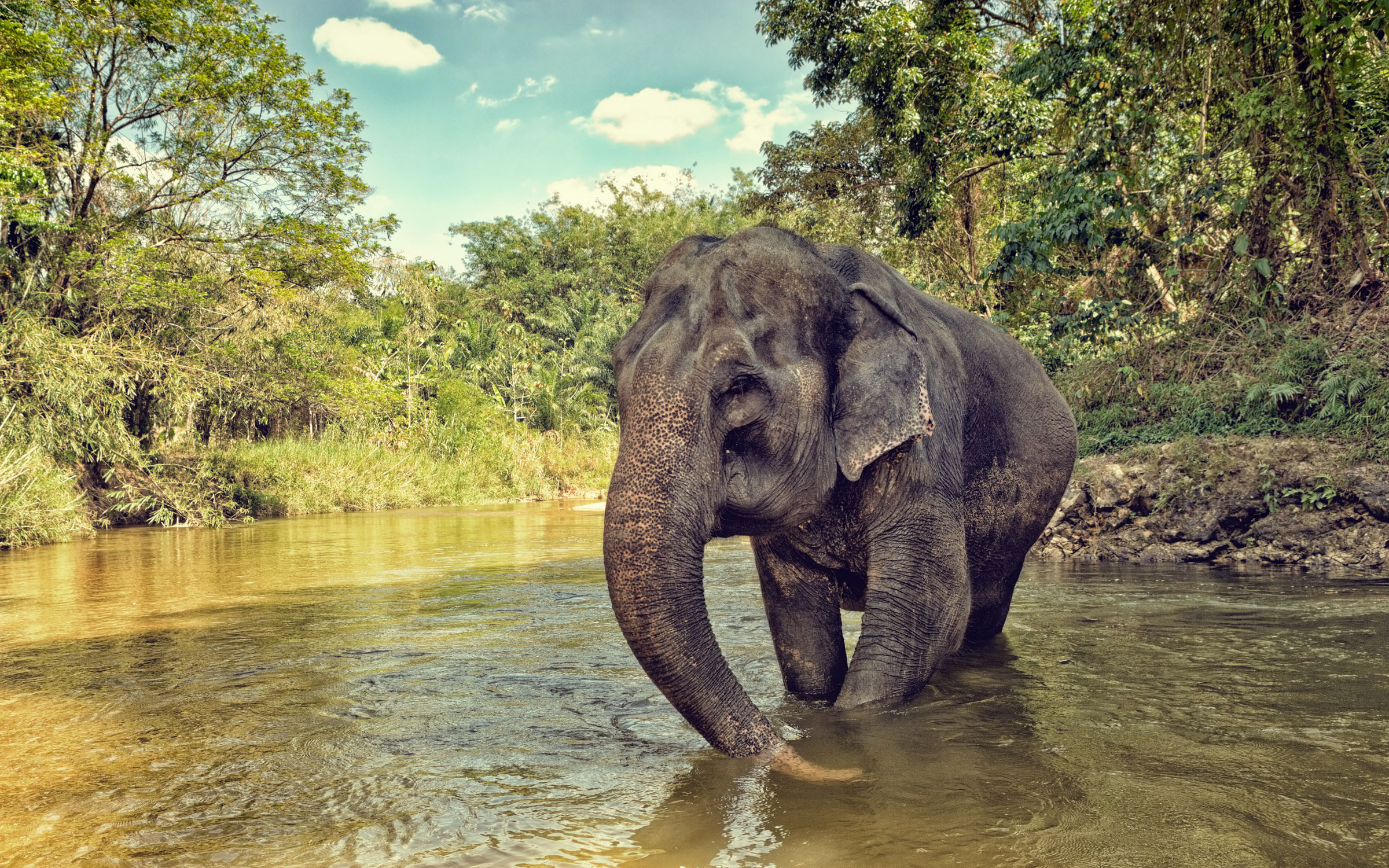 Our Endangered Eight: An Indian Wildlife Experience begins with an overnight in Delhi to relax after a long international flight at a stunning luxury hotel.
The next morning, depart early from Delhi on a two-part flight from Delhi to Guwahati and then from Guwahati to Jorhat. On arrival, visit Haroo Charai Tea Estate for lunch with the owner's family, and then continue by road to Kaziranga National Park. 
Spend three nights inside the national park, participating in twice daily game drives in shared Jeeps. This park is an excellent location to spot one-horned rhinos and Asian elephants. Barasingha (swamp deer) are often sighted in the waterways, and Kaziranga is also a bird watcher's paradise, with a huge variety of waterfowl and birds of prey species.
One afternoon safari will also include a visit to the Center for Wildlife Rehabilitation and Conservation to learn more about how orphaned and injured wildlife are hand-raised and rewilded whenever possible. 
Wake early on day five for a final safari in Kaziranga before transferring to Guwahati Airport for a flight to Kolkata, arriving in the evening.
The next morning, fly from Kolkata to Raipur and transfer by road to Kanha National Park. Enjoy three nights in Kanha with twice daily safaris in an exclusive Jeep. Kanha's dense jungles and riverine patches are the ideal environment to spot Bengal tigers and their plentiful prey. Also look out for spotted and swamp deer, as well as wild dogs.
A renowned tiger researcher and conservationist will host dinner one evening in Kanha to discuss his vast knowledge and field experience and answer questions on these rare carnivores.
After a final morning safari in Kanha, return to Raipur and fly to Mumbai, arriving late in the evening and overnighting in one of the city's excellent luxury hotels.
The morning of day ten can be spent at leisure or an optional half-day tour of Mumbai may be arranged. In the late afternoon, board a flight to Diu, and then continue by road to Gir National Park.
Spend three nights in Gir, the last natural habitat of the Asiatic lion, and explore with twice daily Jeep safaris. Formerly a hunting reserve, Gir National Park also supports a large population of marsh crocodile and a high density of leopards. The ample prey species that call this park home support a diverse population of other carnivores like sloth bear, Bengal fox, and honey badger.
On day 13, return to Mumbai in the late evening for a final night of rest before departing onward in the morning.
Customize Your Indian Wildlife Experience
Contact a Ker & Downey Travel Professional to personalize your own Indian Wildlife Experience in search of the Endangered Eight, and read more about the seasonality and pricing in Southern Asia. For even more travel inspiration, follow us on Instagram, Facebook, and Twitter.