Top 10 Reasons to Travel to the Galapagos in the Fall
When you're taking a once in a lifetime trip to the Galapagos, you want to make sure you're seeing it at its best. Luckily, due to the Galapagos' idealistic island weather, there's really no wrong time to visit. However, the fall remains one of the best times to visit the Enchanted Islands. Here's why:
Rich Displays of Marine Life
Between July and November, the presence of the Humboldt Current in the Galapagos is strong. With it, the current brings nutrient-rich water to the surface providing an unparalleled feeding experience for marine life. As such, the snorkeling experience during these months is possibly at its best as the waters teem with fish and other aquatic life.
Fewer Crowds
High season in the Galapagos generally runs from mid-December to January and June to August each year. These dates coincide with holiday periods around the world so, if you can travel outside of these of these months to experience the Galapagos in the fall, you're more likely to have a quieter and more natural experience of the Galapagos.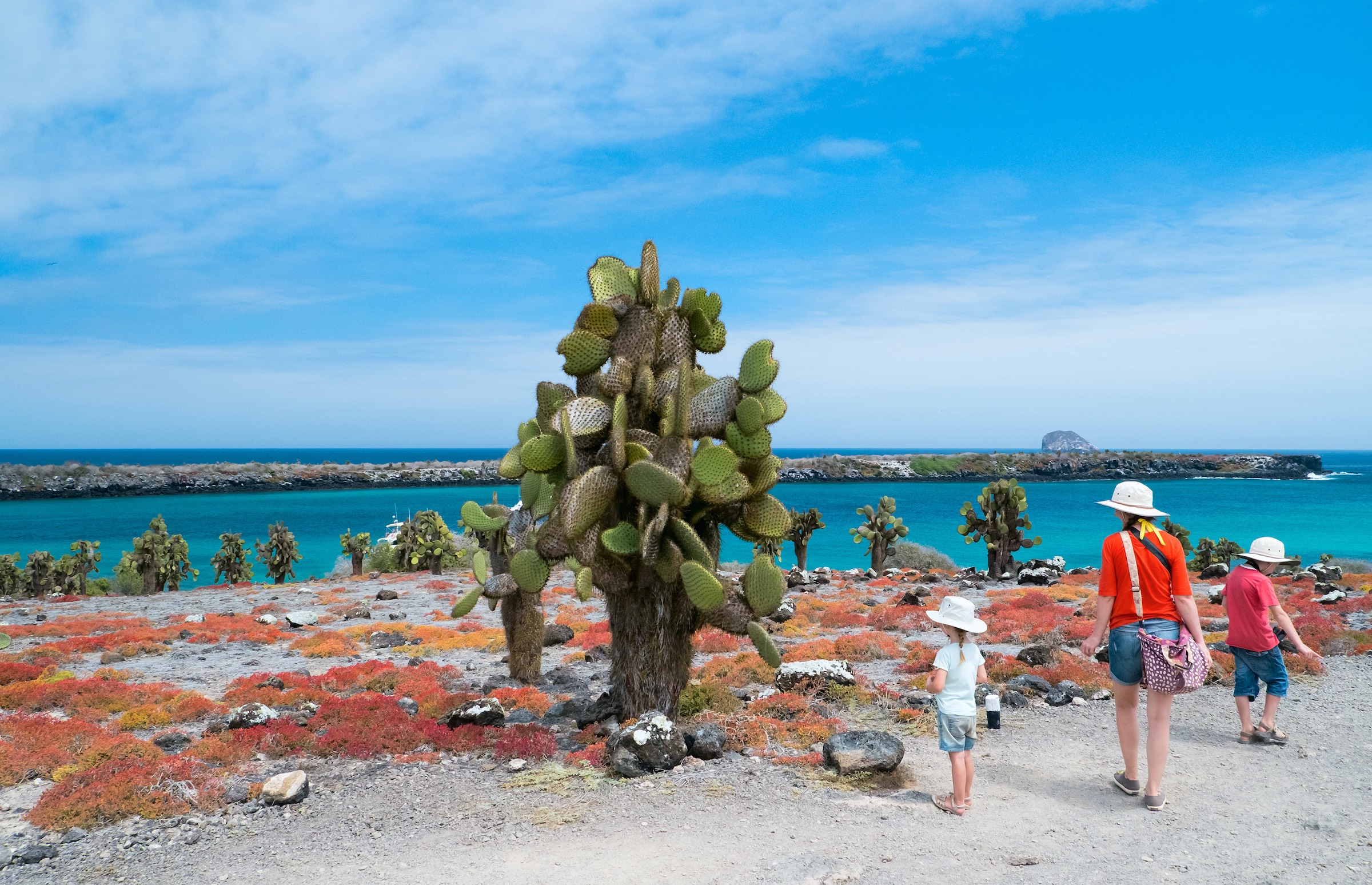 Whales and Dolphins
As you cruise across to Fernandina Island, keep an eye out for dolphins and whales. During this time of the year, Galapagos in the fall, sightings are very common in the Bolivar Channel.
More Sun
While the Galapagos enjoys quite moderate temperature variations throughout the year, the main difference in climate comes between the wet and dry seasons. And, if you're traveling to the islands from September into early December, it's perfect time to enjoy drier days with warm, but not too hot, temperatures. Expect daytime highs to range between 66 and 79°F (19 and 26°C) with the water a pleasant 72°F (22°C).
Swim with Sea Lions
If swimming with sea lions and even their pups is on your bucket list, then fall is the best season to do it. As pups develop, they love playing around humans in the shallower water and may even nip your fins as you snorkel nearby. During November, you might also see impressive courtship displays as mature sea lions mate.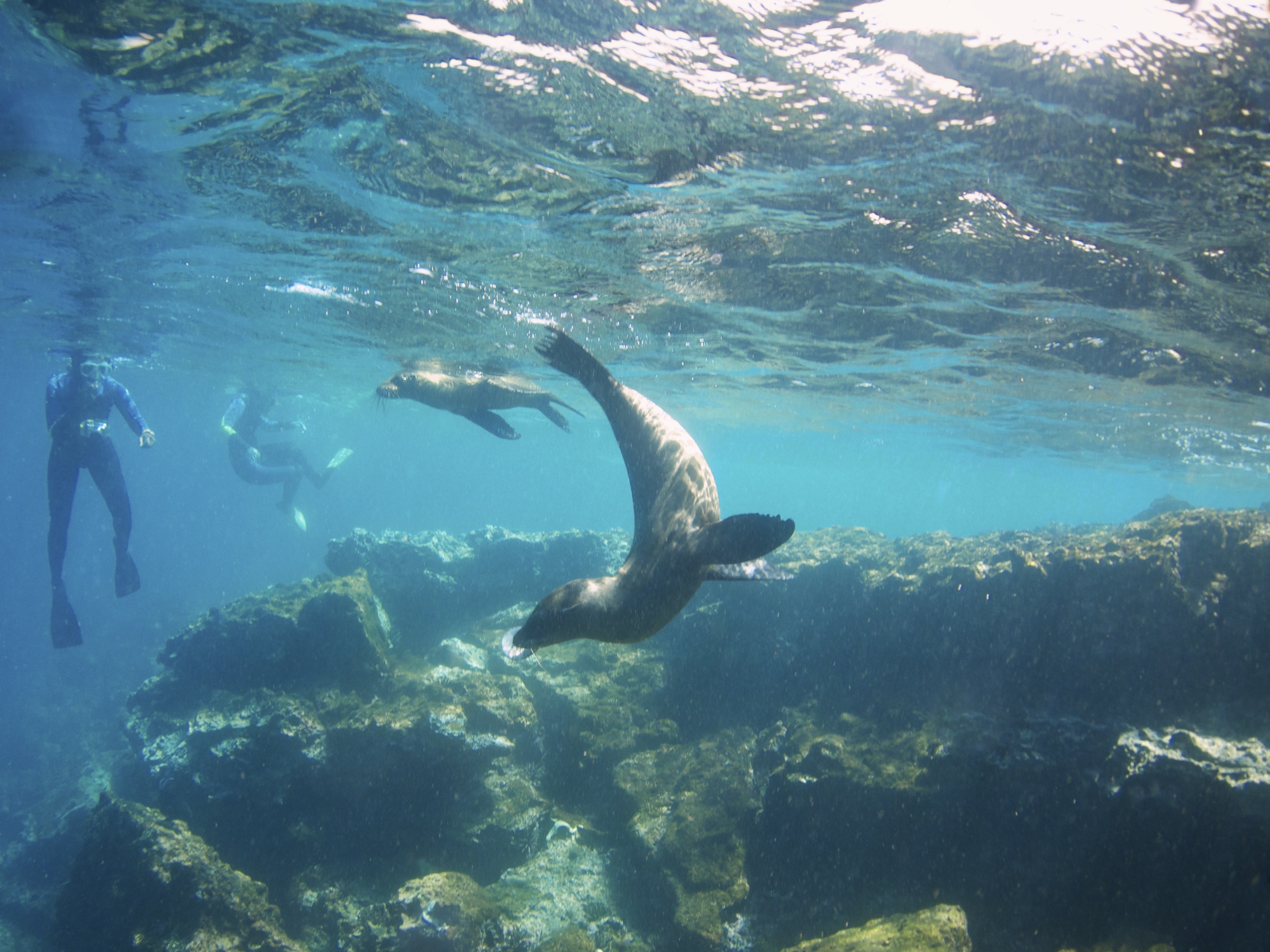 Photographer's Dream
Whether you're a professional or just want an Instagram-worthy picture, fall in the Galapagos is possibly the best time to take incredible landscape photos. Less rain and a backdrop of light clouds provide excellent lighting conditions to truly capture the magic. You're also more likely to be able to get close to nesting wildlife for amazing animal close-ups.
Encounter Giant Tortoises
Seeing a giant Galapagos tortoise is on the 'must' list for almost every traveler. But, visit between June and December and you might be fortunate enough to witness giant tortoises laying eggs in the wild on Santa Cruz Island.
Active Penguins
During September of every year, penguins are usually at their most active in the Galapagos. You're likely to spot them while you're snorkeling and diving as well as on the shore-fronts.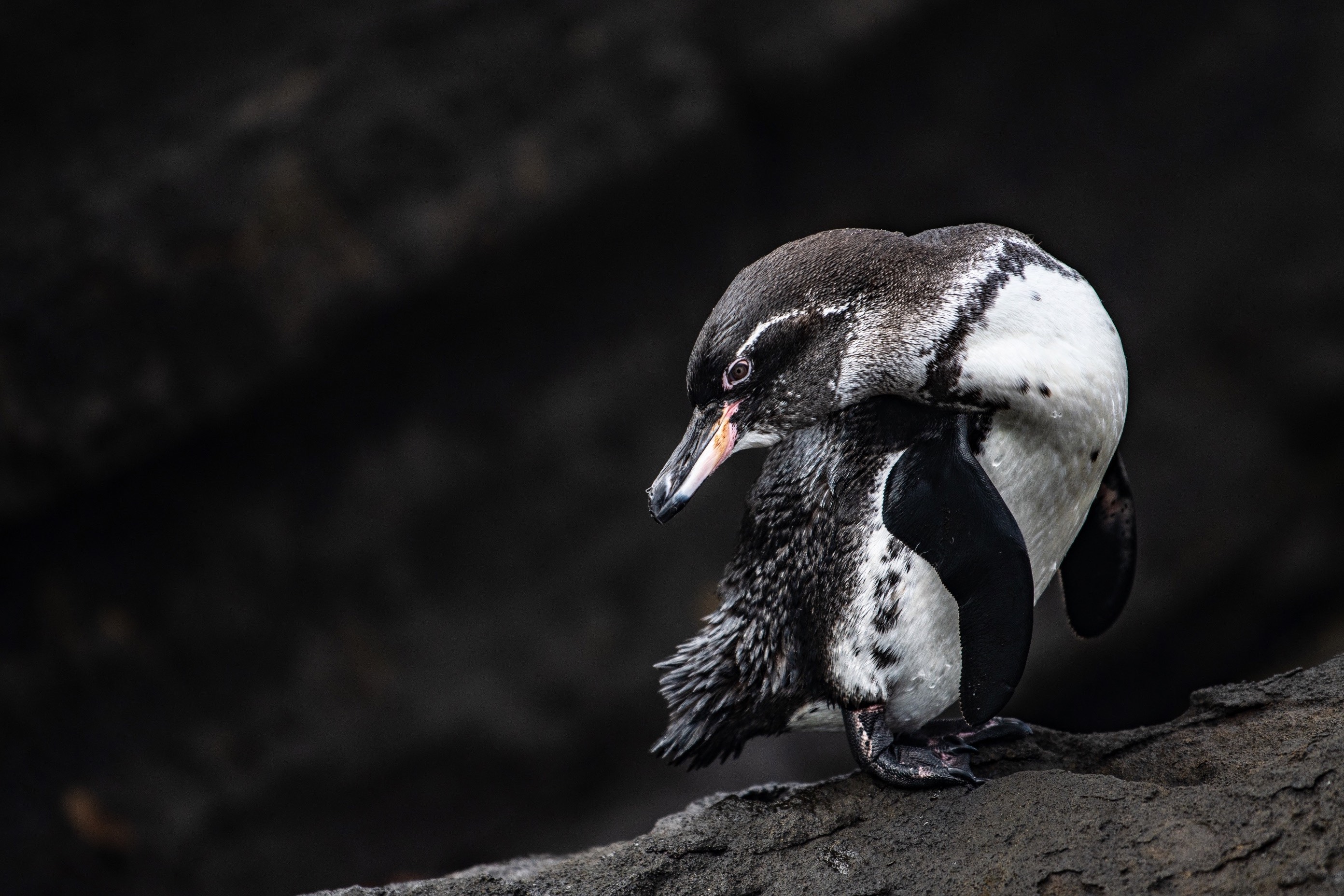 An Abundance of Seabirds
In the Galapagos in the fall, many Galapagos seabirds nest on the islands, allowing you to get a little closer as prospective mates show off with impressive rituals. Some of the breeds you can expect to see include blue-footed, red-footed and masked boobies, waved albatrosses and both magnificent and great frigate.
Dive with Whale Sharks
Between June and November, whale sharks migrate to the islands, offering visitors an unforgettable experience. While you might see one of these enormous, docile fish snorkeling, you'll increase your chances greatly by joining a trustworthy dive operator.
With the enjoyable weather, fewer visitors and an incredible display of the wildlife you came to see, there's no time like right now to book your Fall travel to the Galapagos. To maximize your experience and enjoy a more intimate trip to the Galapagos, consider an intimate small-ship cruise. Due to their smaller size, 8- to 10-cabin vessels can visit parts of the archipelago larger cruise ships aren't able to reach. Contact your Ker & Downey travel consultant today to enjoy these top 10 reasons to travel to the Galapagos in the Fall.
Journeys to the Galapagos