Ecuador Discovery
13 Days / 12 Nights
Ecuador


Travel to Ecuador and the Galapagos
Experience the best of Ecuador and the Galapagos on this 13-day Ecuador Discovery with Ker & Downey. The wildlife of the Galapagos, the historic streets of Quito, the rolling hills of the Ecuadorian Andes, and the wonders of the cloud forest all await.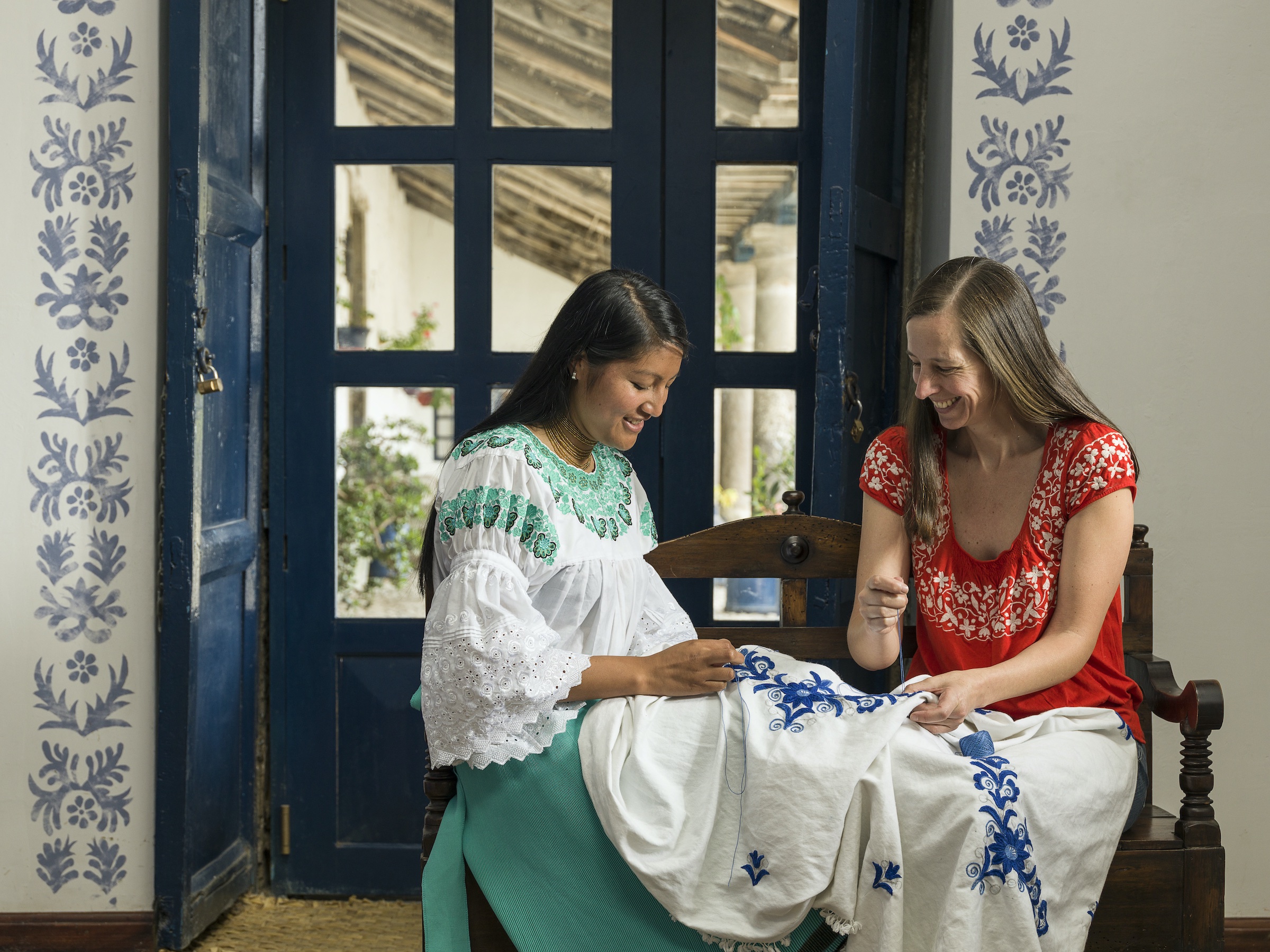 Your Ecuador Discovery first begins with a quick overnight in Quito en route to the Galapagos. The next four nights will be filled with adventure in the Galápagos Islands. From your luxury tented camp accommodations, you will interact with Darwin's findings like the tortoise, the pink flamingo, and the blue-footed booby. Additionally, day trips to nearby islands and visiting conservation projects on Santa Cruz are possible.
Next, transfer to Cuenca for two nights in this charming town. While here, enjoy the warmth and hospitality of its people, the colorful parks and plazas, religious monuments, and handcraft shops. Also go on a walking tour in colonial downtown with a private guide. Moreover, we have reserved one afternoon for a drive up to the hill of Turi to admire the city and learn about Cuenca's geography and history.
Travel to Ecuador and the Galapagos then continues in the Ecuadorian Andes. Get ready for a magical two-night stay at Hacienda Zuleta. This working farm and ranch and its historic hacienda offer a charming highlands experience. For example, daily outdoor activities include hiking and horseback riding with some of the 100 horses that live on the ranch. You can also visit the nearby town of Otavalo for shopping within the many stalls full of ponchos, scarves, and other fine woven goods.
Return to Quito, the capital of Ecuador, an essential stop on your Ecuador Discovery. Set out an exploration through the city center with a private guide. Did you know that Quito was the first city declared a Cultural World Heritage site by UNESCO in 1978? Witness its unique blend of Amerindian ancestry and Spanish influence. Then drive up to an observation point for a bird's-eye view of the city's layout. Finally, stroll along downtown Quito, the best preserved colonial historic center in Latin America.
Spend the last two days of your best of Ecuador and the Galapagos journey in the Ecuadorian cloud forest. The eco-friendly Mashpi Lodge is blissfully secluded in a protected reserve exclusive to lodge guests. It also hosts great activities like rainforest walks, visits to local indigenous villages, and sailing over the lush canopy in an aerial tram. A final overnight in Quito concludes your epic Ecuador Discovery.