Favorite Africa Trips from the Ker & Downey Experts
At Ker & Downey, we think Africa is always a good idea. We asked our staff to share their favorite Africa trip: from the safari experiences in the south and east, to the ancient history in the north, Africa certainly keeps us inspired.
Uganda
"Venturing to Uganda for the first time as a single female, I was apprehensive and had no idea what to expect. Regardless, I always know I have nothing to worry about when traveling with Ker & Downey. Mahogany Springs was there for me in every way, from being picked up at the airstrip, to being looked after the whole time I was there, I never felt alone. Plus, it's so close to the gorilla trekking which was one of the most incredible things I've ever done. I'd highly recommend this property for the traveler who may not be looking for over-the-top luxury, but is perfect for the adventurer seeking comfort, privacy, and excellent service." – Amy W, Graphic Designer & Philanthropy Manager
Ker & Downey Suggested Itinerary for this Africa trip: Uganda Primate Safari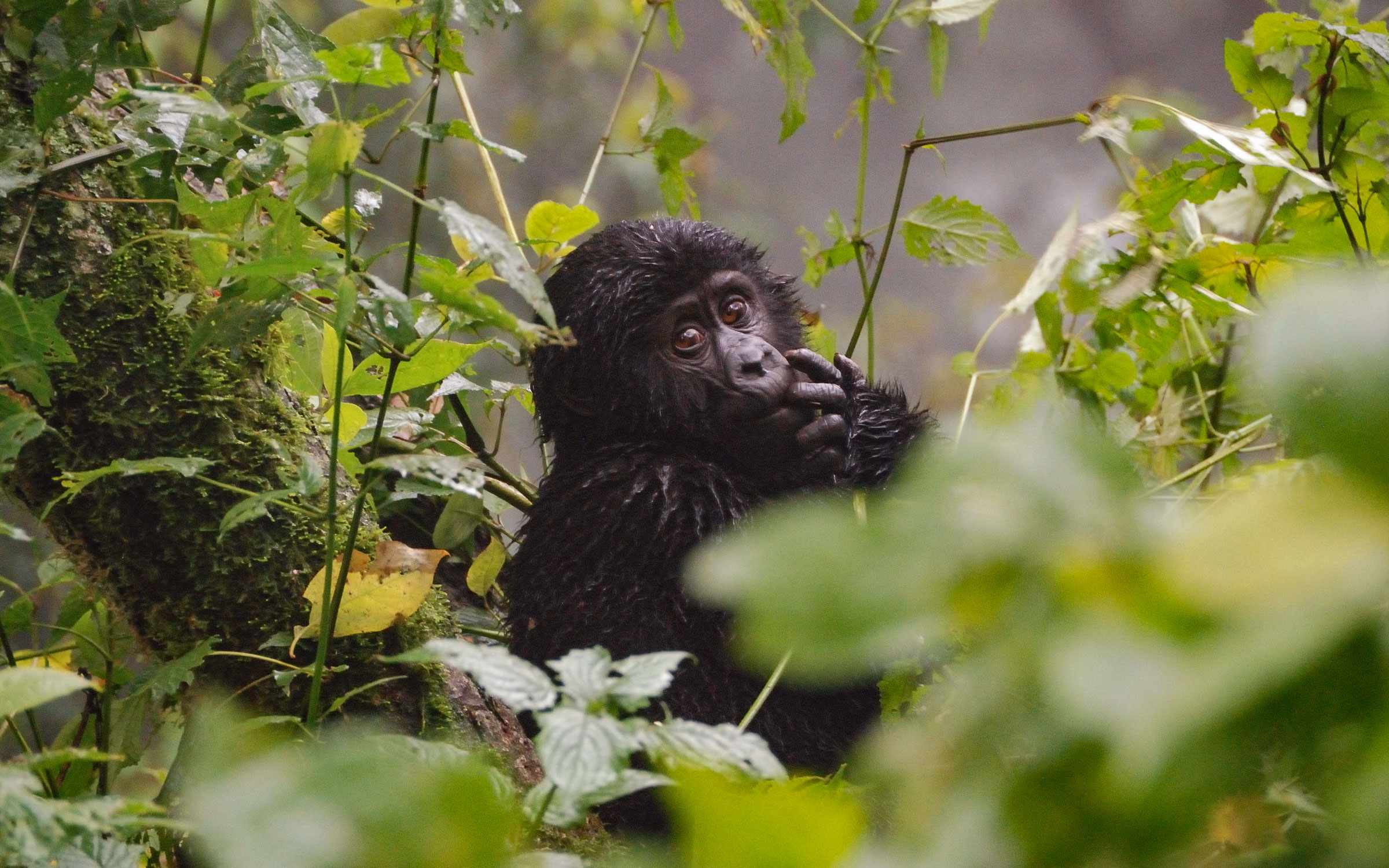 South Africa
"Liz Biden can do no wrong in my book. So when I had the opportunity to stay at three of her properties in South Africa, I jumped at the chance. My time at Birkenhead House, La Residence, and Royal Malewane was too short and left a longing in my heart to return for a longer stay. Since my trip, she's added The Silo to her Royal Portfolio, and in May 2019 she opened the Farmstead at Royal Malewane, a new luxury lodge with three luxury Farm Suites and the Farmhouse, a three and a half bedroom private villa." – Haley B, Assistant to the Director of Marketing
Experience the epitome of luxury in South Africa on a Royal South Africa journey. Ker & Downey will handcraft an Africa trip that includes stays at The Silo, La Residence, Birkenhead House, and Royal Malewane.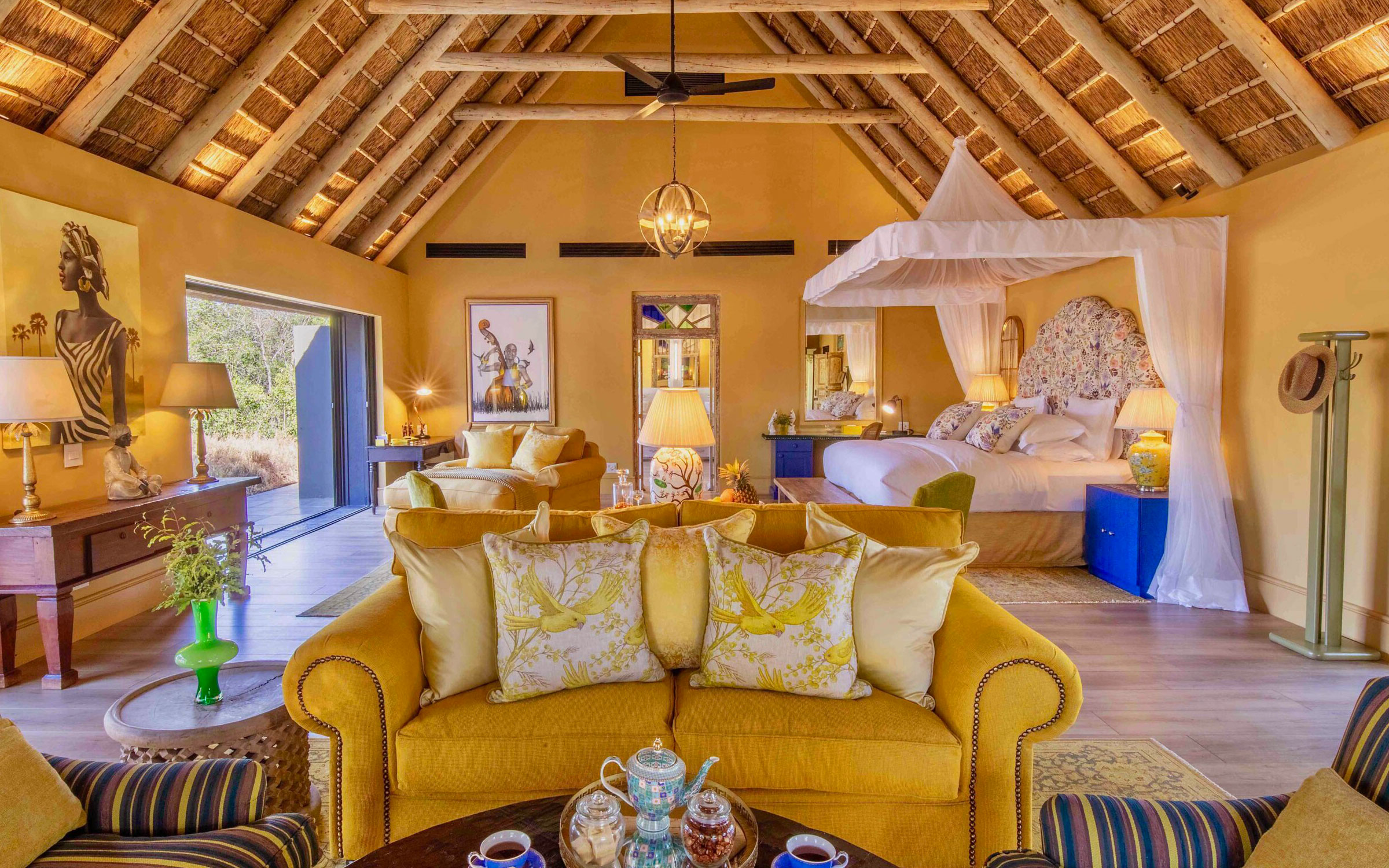 Africa Trip to Kenya and Rwanda
"I've been to Africa many times but traveling with my husband, who had never been on a safari, was one of my favorite experiences. We traveled to Rwanda and Kenya during the COVID-19 pandemic when few people were traveling. As a result, we had the Masai Mara, Nyungwe Forest, and Volcanoes National Park nearly to ourselves. It felt as if we were transported back to the "old days" of safari, but all while enjoying the comforts and conveniences of today's safaris. I don't think that will ever happen again in our lifetime and I feel so fortunate to have experienced Africa that way. The trip was incredible." – Tiffany D, Director of Sales and Operations
We suggest customizing the Rwanda Chimpanzee and Gorilla Trek  itinerary to include stays at Giraffe Manor, Angama Mara, and Sala's Camp in Kenya.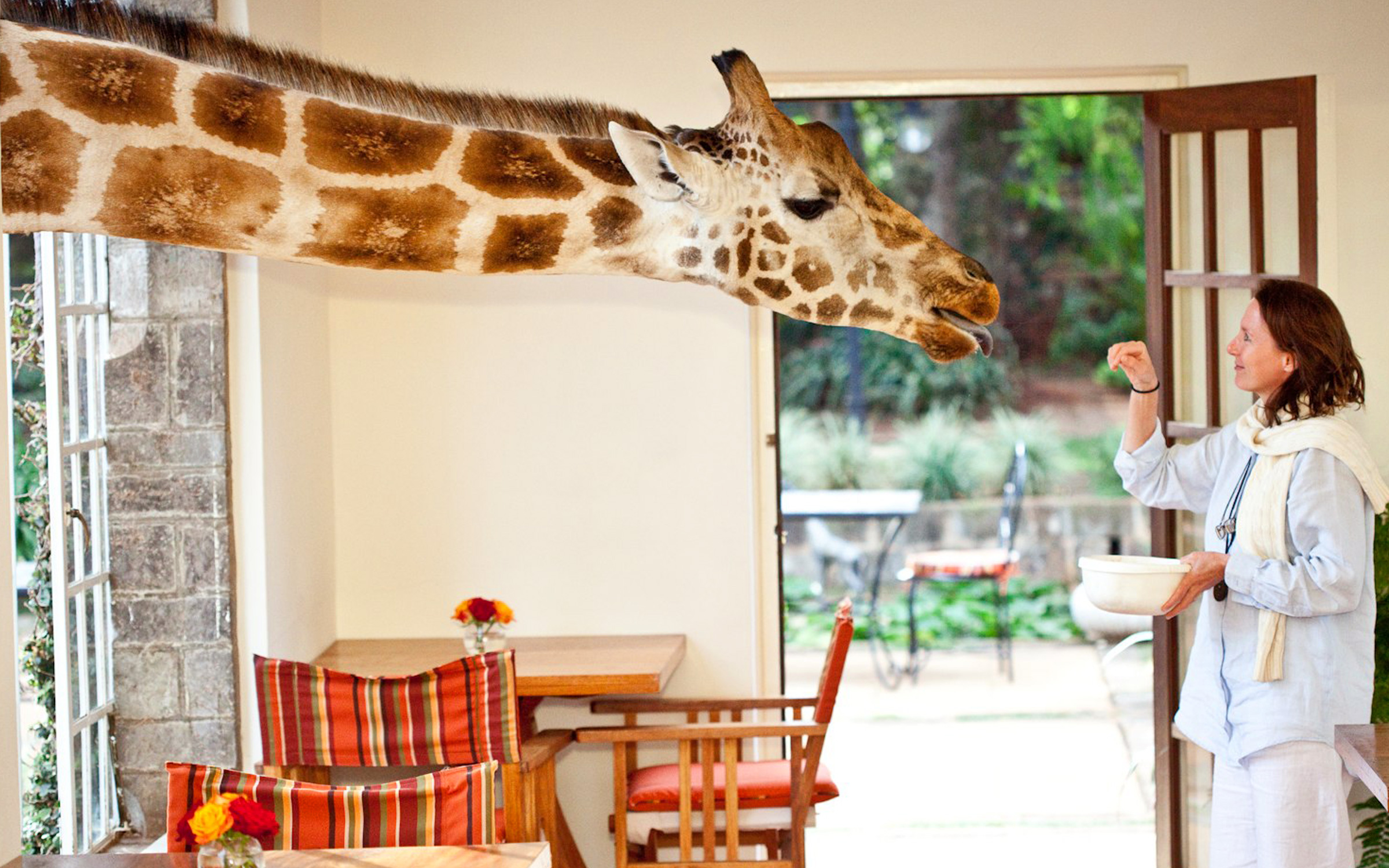 Zambia
"In 2019, we planned a safari trip for a group of friends, some of whom were seasoned safari-goers while others were experiencing Africa for the first time. Our first stop was Zambia, where we had the pleasure of experiencing the Bushcamp Company. We were particularly drawn to their commitment to the local community and the incredible locations of their camps. At the river-front Bushcamps, breakfast is shared with the likes of hippos, crocodiles, elephants, lions, and buffalo. The walking safaris in this area are exceptional and perfected to give you an unparalleled experience.  We then moved on to a fabulous stay at Royal Chundu on the Zambezi River. And the pinnacle of our Zambezi River stay was the thrilling helicopter transfer from the lodge to Livingstone Airport. Unlike a typical flight, these nimble aircraft could perform maneuvers that larger helicopters couldn't.  Our transfer became the adventure of a lifetime as we soared over the majestic Victoria Falls, circling the tiny Livingstone Island where we had camped in pup tents over 27 years ago. What an incredible treat!" – David M, Ker & Downey President
You can read more about David's journey to Zambia here.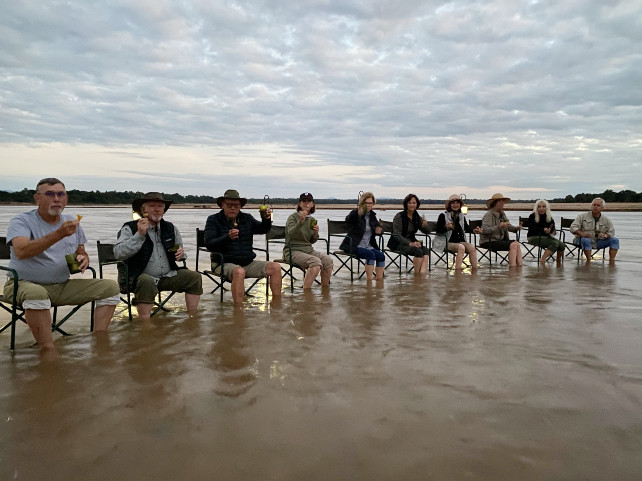 "Tanzania captures so much of what you think of when you think of Africa. It has large vast plains teeming with wildlife, Acacia trees, and soft rolling hills as far as the eye can see. Unexpectedly it was exactly what I thought it would be, and completely different at the same time. It's one of the most photographed places on earth, but it's the feeling of being there that can only be captured in person. The nostalgia of the bygone safari era, the large amounts of game, and the undeniable luxury of some of Tanzania's best properties make for one incredible journey. I particularly loved the traditional safari camp style of Oliver's Camp in Tarangire National Park and Namiri Plains in the Serengeti National Park. And the cherry on top was a stay as Singita Sasakwa Lodge. It's a place you have to see to believe" – Sara K, Director of Marketing
You can see Sara's Tanzania itinerary here.

Egypt
"Alexandria is often overlooked but I think it's one of the most interesting cities in Egypt; completely underrated! Anyone interested in Alexander the Great has to visit his namesake city as well as Siwa Oasis, an incredibly remote part of the country that was hugely important in shaping Alexander the Great's future. I also love the contrast between the oases of Siwa and Fayoum. These two unique parts of the country are often overlooked, but worth the journey!" – Nicole P, Designer
Ker & Downey Suggested Itinerary for this Africa trip: Secrets of Egypt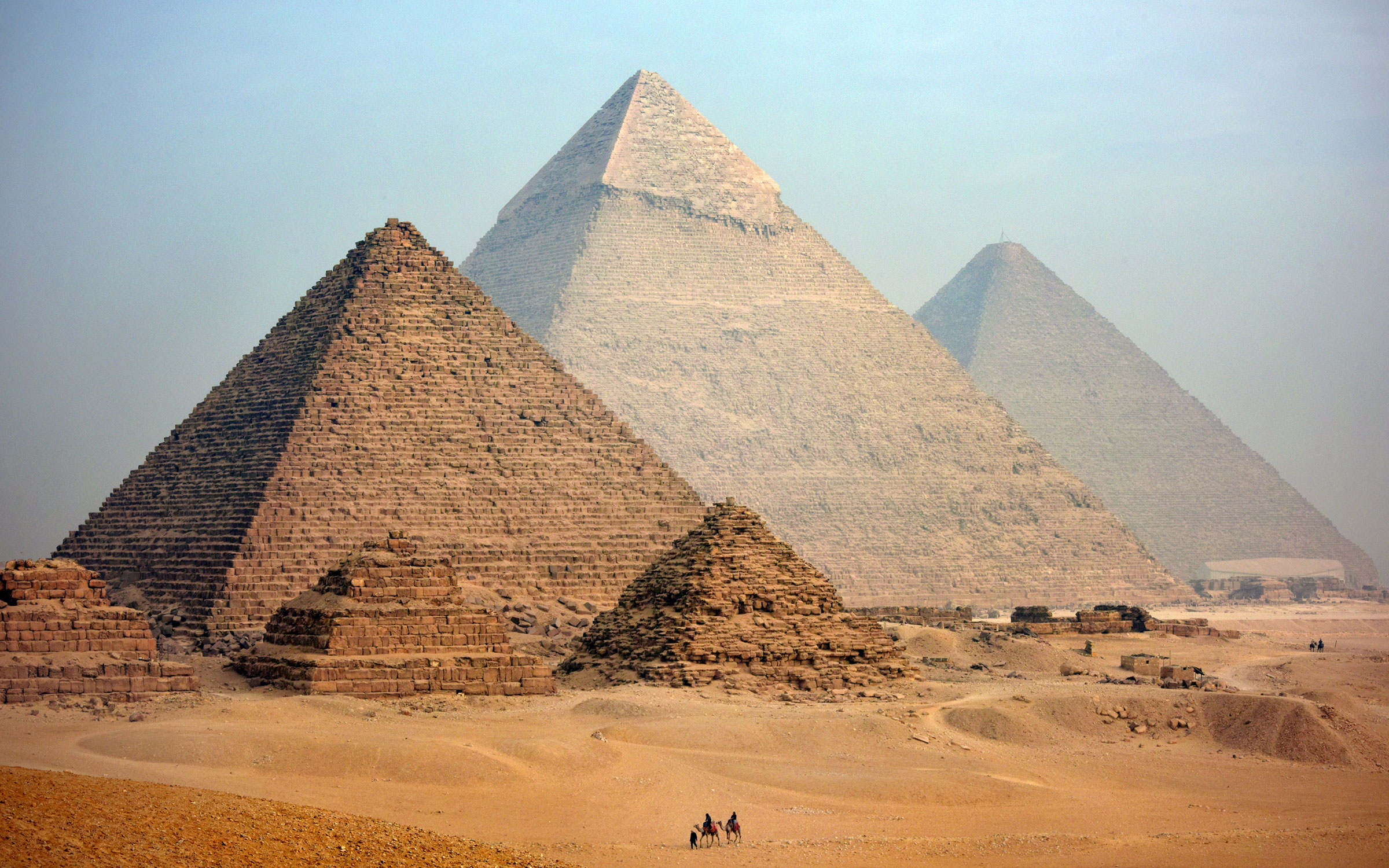 Morocco
"Morocco is an enchanting country. A few days there often feels as if you're going back in time, walking among the old Kasbahs and meandering through the souks enveloped by the scents of cinnamon, cumin, and ginger. Its unique culture and architecture add to its charm. Additionally, the wonders of the Sahara Desert never cease to amaze me."  – Jamie B, Designer
One of Jamie's favorite Africa trips is our suggested itinerary, A Journey Back in Time.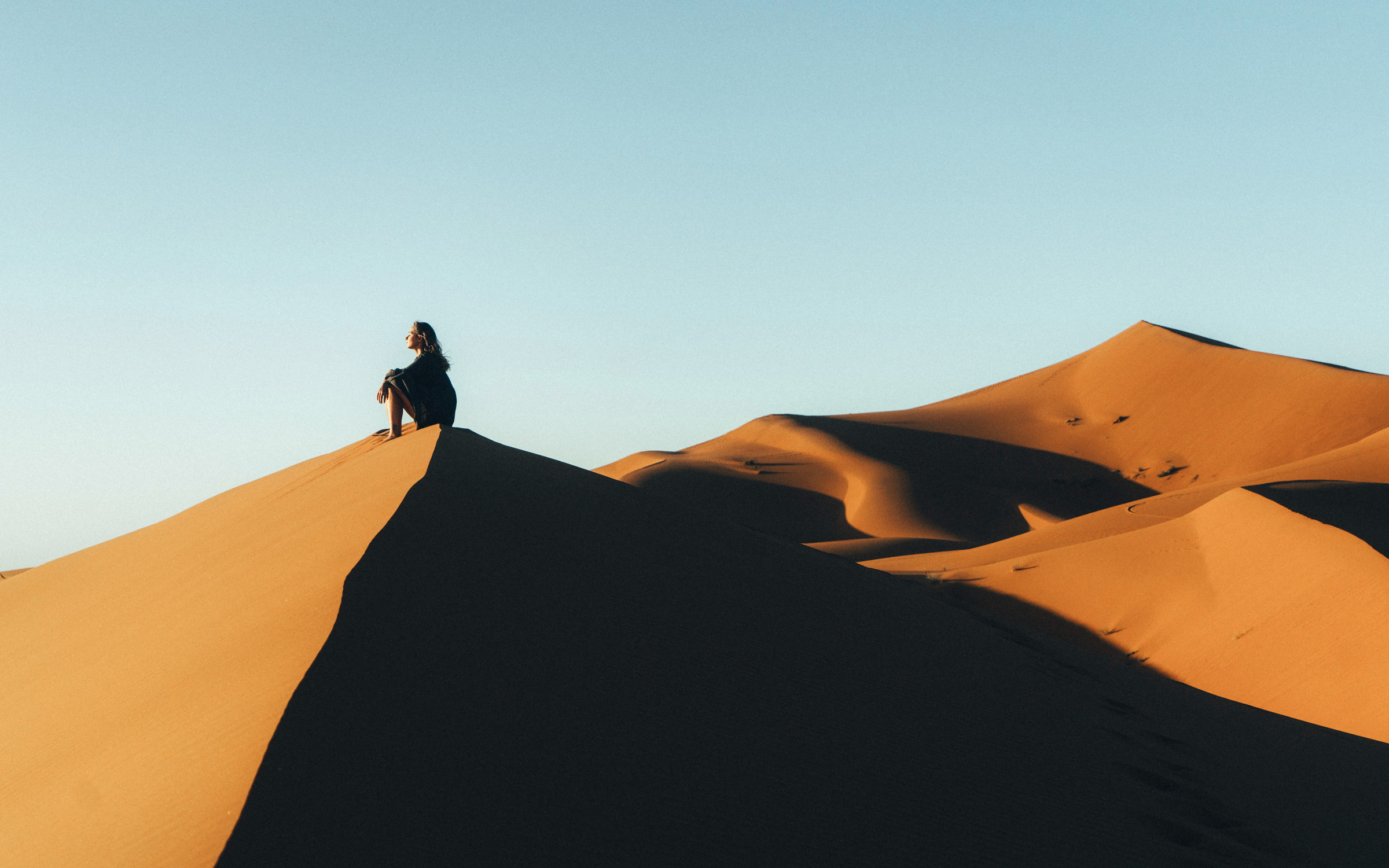 Ready to plan your own Africa trip?
There's more to Ker & Downey's favorite trips than Africa, of course. Click here to read about even more of our favorite trips across the globe. Contact your designer to start planning your next customized getaway. For more traveling inspiration, follow us on Instagram and Facebook.