Rwanda Chimpanzee and Gorilla Trek
9 days / 8 nights
Rwanda


Into the Rwandan Wild
Journey with Ker & Downey Into the Rwanda Wild, where mountainous forest habitats are home to some of Africa's most elusive primates. This nine-day Chimpanzee and Gorilla Trek takes you to luxurious, intimate lodges on the edge of the wild rainforest.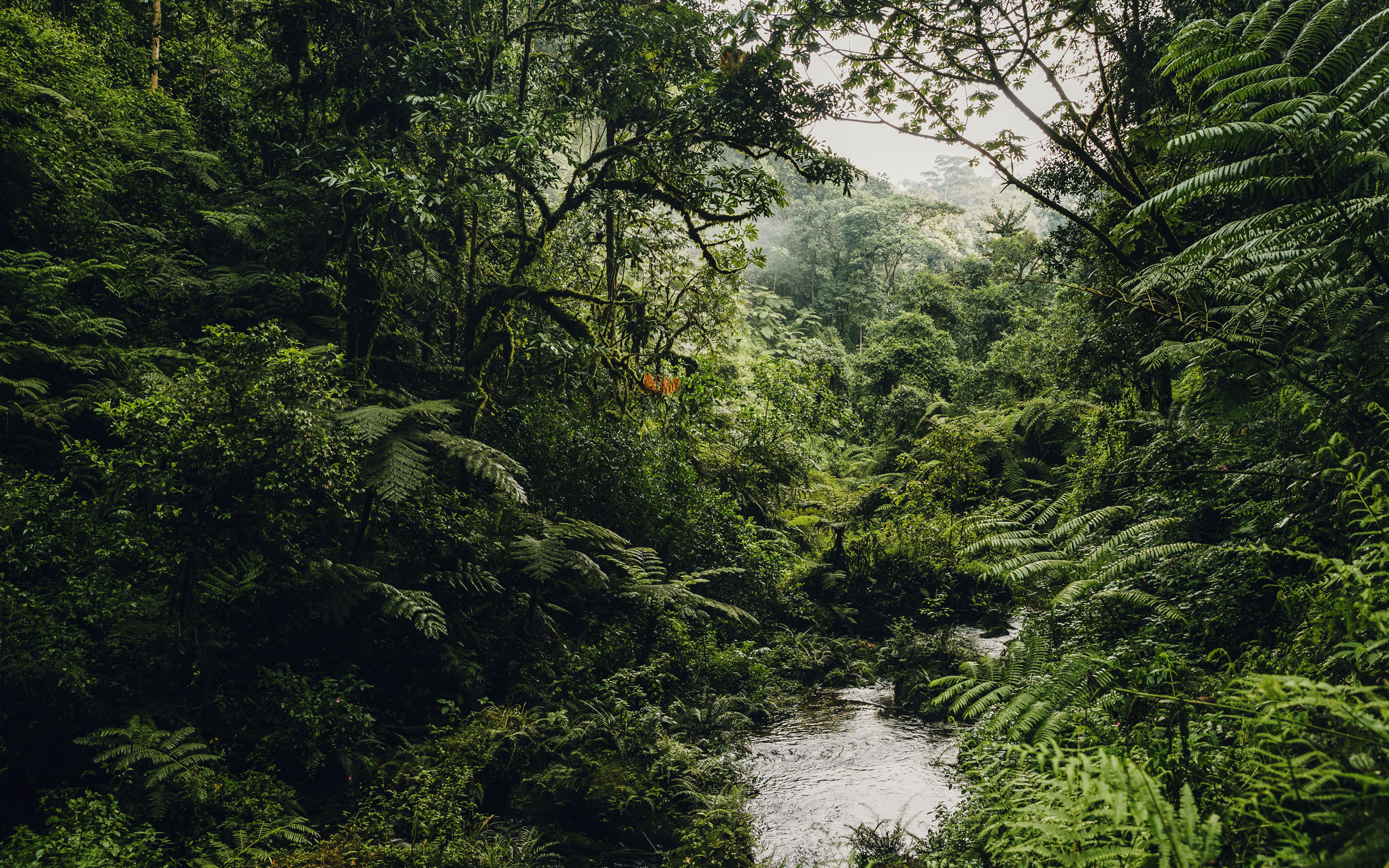 Begin your journey with a stay at Kigali Serena Hotel located in the commercial heart of Rwanda. While here you will visit the Kigali Genocide Memorial Center, a permanent exhibition that serves as a powerful memorial of the many killed during the Rwandan genocide in the mid-1990s. Furthermore, it also serves as a place for the survivors of the massacres to document their stories.
Continue to Butare, Rwanda's cultural capital. Along the way making stops at the King's Palace in Nyanza and the National Museum of Rwanda. A privately guide tour of the museum allows you to trace the history of the country's tribal leaders, monarchy, and colonial period.
Next, travel to a tea plantation on the edge of the rainforest with your arrival at The Nyungwe Forest Lodge. Relax in luxurious cabins with private balconies mere steps away from the abundant wildlife in the forest. Later, embark with skilled guides on a chimpanzee and gorilla trek through the varied terrains and climates in Nyungwe Forest National Park.
Continue on your gorilla trek journey to Volcanoes National Park. The park was the home of Dian Fossey during the 20 years she spent studying mountain gorillas. Next on your agenda will be three days spent on an unforgettable gorilla trek at the Singita Kwitonda.
Finally, conclude your trip with a quick overnight in Kigali ahead of your international flight onward.
Book a Rwanda Chimpanzee and Gorilla Trek
Contact a Ker & Downey Travel Professional to personalize your own Rwanda Chimpanzee and Gorilla Trek, and read more about the seasonality and pricing in East Africa. For even more travel inspiration, follow us on Instagram, Facebook, and Twitter.