Uganda Primate Safari Adventure
15 days / 14 nights
Uganda


Uganda's Wild Kingdoms
Ker & Downey's Uganda Primate Safari takes you through all of Uganda's major national parks. Over two weeks, enjoy extraordinary experiences, gorilla trekking, and communing with nature in activities both soulful and heart-pounding.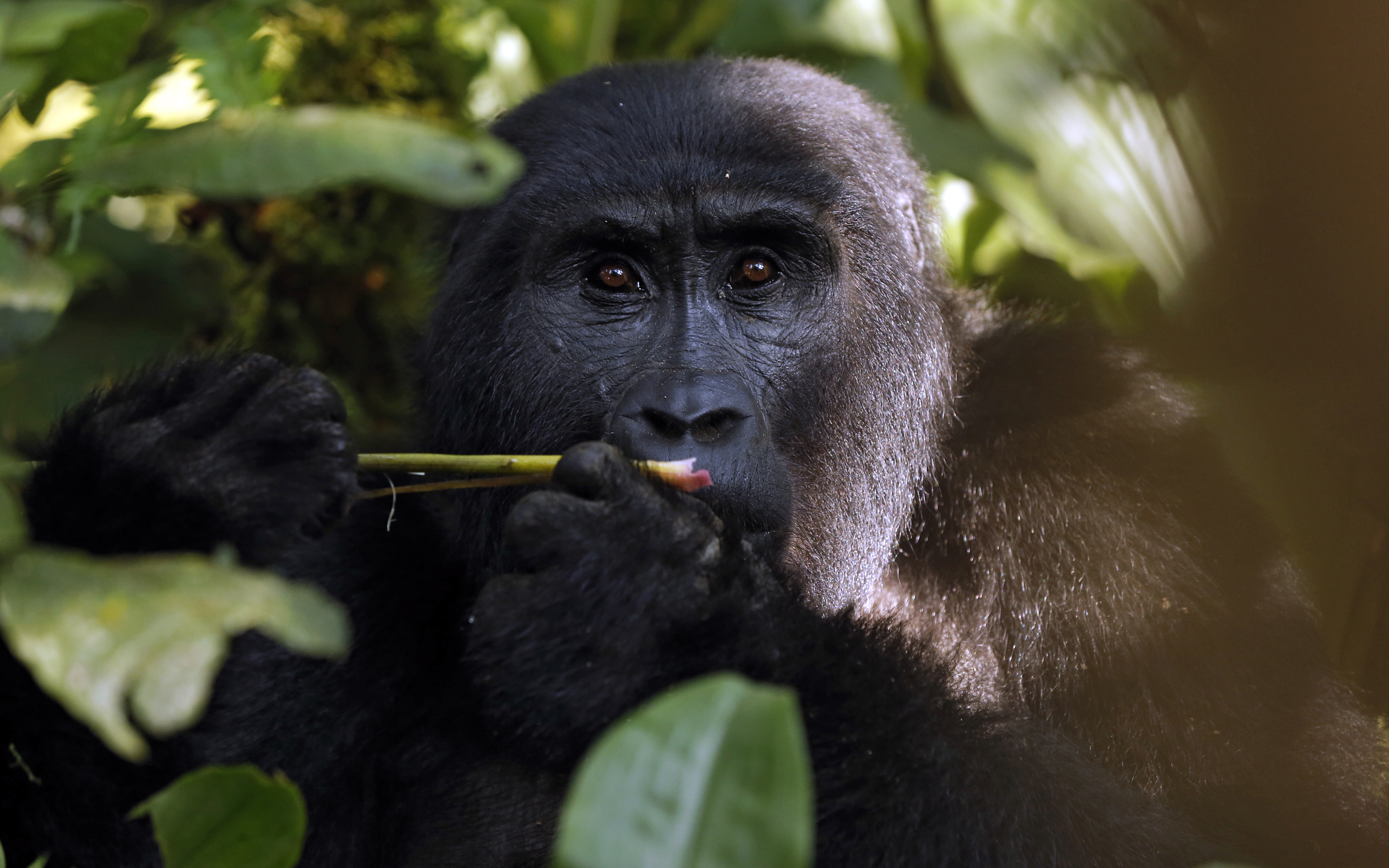 First begin your Uganda primate safari with two days in the capital city of Kampala.
Next, venture to Murchison Falls National Park, one of Uganda's oldest conservation areas. This beautiful area is bisected by the Nile, making for good game viewing on your Uganda primate safari. During your two days here, you will enjoy astounding views of Murchison Falls at your lodge. Additionally, take guided nature walks in the park or enjoy a quiet afternoon in the landscaped gardens. Daily game drives are also available. Plus, enjoy a special cruise to the foot of Murchison Falls for spectacular sightings of the birds, crocodiles, and hippos.
Continue your Uganda primate safari in Kibale National Park. While here, stay on the edge of a crater lake in cozy cottage accommodations. Over two days, experience an exciting primate walk in the park, which buzzes with wildlife. It also gives you that chance to see and hear the 13 different species of primates that reside here.
You will then travel to Queen Elizabeth National Park and the riverside of Ishasha Wilderness Camp. Indeed, Queen Elizabeth is a notable destination for wildlife tours, chimpanzee tracking, and birding safaris. While you are here, hop in a game vehicle to see lions, elephants, bushbucks, and the Ugandan kob. Your primate safari will also include the outstanding scenery along the Crater track leading to volcanic craters at the foothills of the misty Mountains of the Moon. The view is absolutely breathtaking.
After Queen Elizabeth, it's on to Bwindi Impenetrable Forest to continue your Uganda primate safari. From a secluded location on the Munyanga River, you will take the next three days to explore the dense forest and its families of habituated gorillas. After early breakfasts, you will go out with guides and rangers to track these gorillas over several hours. Game drives and nearby cultural explorations are also possible, enhancing your enriching visit to this beautiful protected area.
Next, spend one day exploring Lake Mburo National Park and its varied mosaic of forest and swampland habitats. Here you can enjoy both game drives and boat trips into the wild to see the zebras, impalas, elands, topi, and buffaloes.
Your Uganda primate safari concludes with a two-day stop in Jinja, a wonderful end to an incredible journey. You will spend these last two days on one of the Nile's lush mid-stream islands and have the option to end your trip with thrilling white water rafting on the Nile River. Our Uganda primate safari packs in all of the wildlife and wonder of a truly wild kingdom. Book this Africa adventure safari today!
Book a Uganda Primate Safari with Ker & Downey
Contact a Ker & Downey Travel Professional to personalize your own Uganda Primate Safari, and read more about the seasonality and pricing in East Africa. For even more travel inspiration, follow us on Instagram, Facebook, and Twitter.