Dinaka
Central Kalahari, Botswana
Dinaka safari lodge is an intimate Botswana luxury safari camp perched on the northern boundary of Botswana's Central Kalahari Game Reserve. Travel to a wild world where a colorful array of birds, herds of graceful antelope, and Kalahari black-maned lions roam.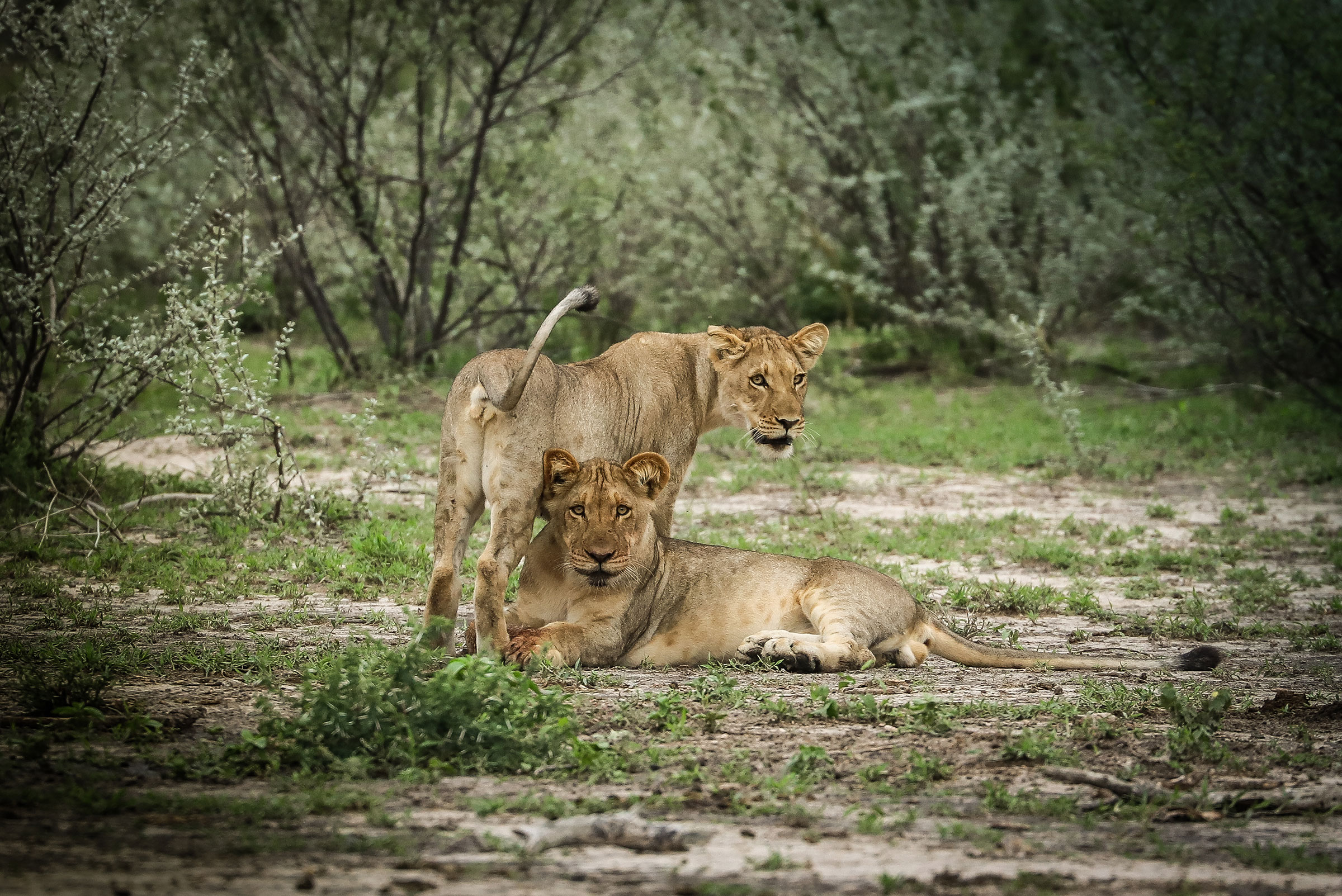 Dinaka is a stunning safari lodge on the edge of the Central Kalahari in the Dinaka game reserve. Dinaka's private reserve hugs the northern edge of the Central Kalahari Game Reserve, host to classic Kalahari predators and prey. Lose yourself in the fossilized river valleys, golden grasses, and blue skies in the world's second largest wildlife reserve. 
Luxury safari tents
Dinaka offers all the comforts of home while deep in the bush of Botswana. Seven raised safari tents with stunning views offer twin or double-bedded configurations for two. Meanwhile families can retreat to the larger family tent that sleeps up to five. All the tents feature en suite bathrooms with flush toilets and hot and cold running water on demand. The raised tents are connected by wooden platforms, ensuring wheelchair access throughout.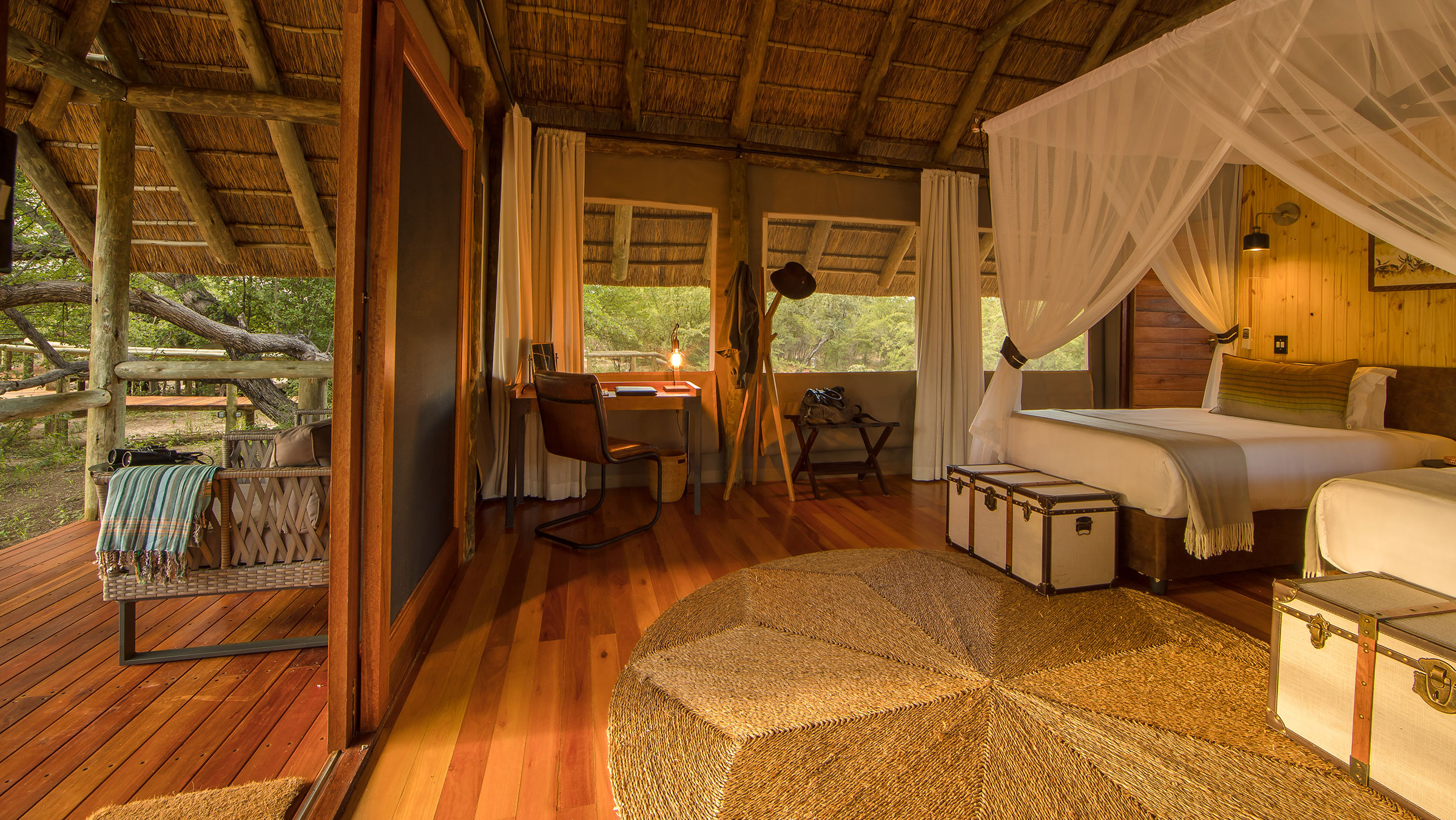 Activities
Giraffe, wildebeest, oryx, and brown hyena can all be spotted on daily game drives. Graceful impala and sturdy warthog congregate to drink from nearby watering holes. Photographers will adore the underground hides that offer views of these watering holes for amazing photographic opportunities. In addition, birders will find joy in the 200 identified species, including kori bustard, crimson-breasted shrike, and pale chanting goshawks. 
Walking safaris in the Dinaka Game reserve allow you to see the reserve from the point of view of the resident species. With your guide, discover animal tracks, spot small reptiles, and learn about the smaller mammal species like bat-eared fox and honey badger. 
After watching a beautiful pink and orange African sunset, head out on a night drive. Adventure seekers make their way into the darkness where new creatures and their night calls are revealed. A powerful spotlight helps to illuminate the nocturnal creatures that are difficult to spot during the day.
Gaze at the glittering stars as you relax around the campfire chatting with other guests of Dinaka luxury safari lodge, or opt for a night on the sleep-out deck while the sounds of the wild lull you into slumber.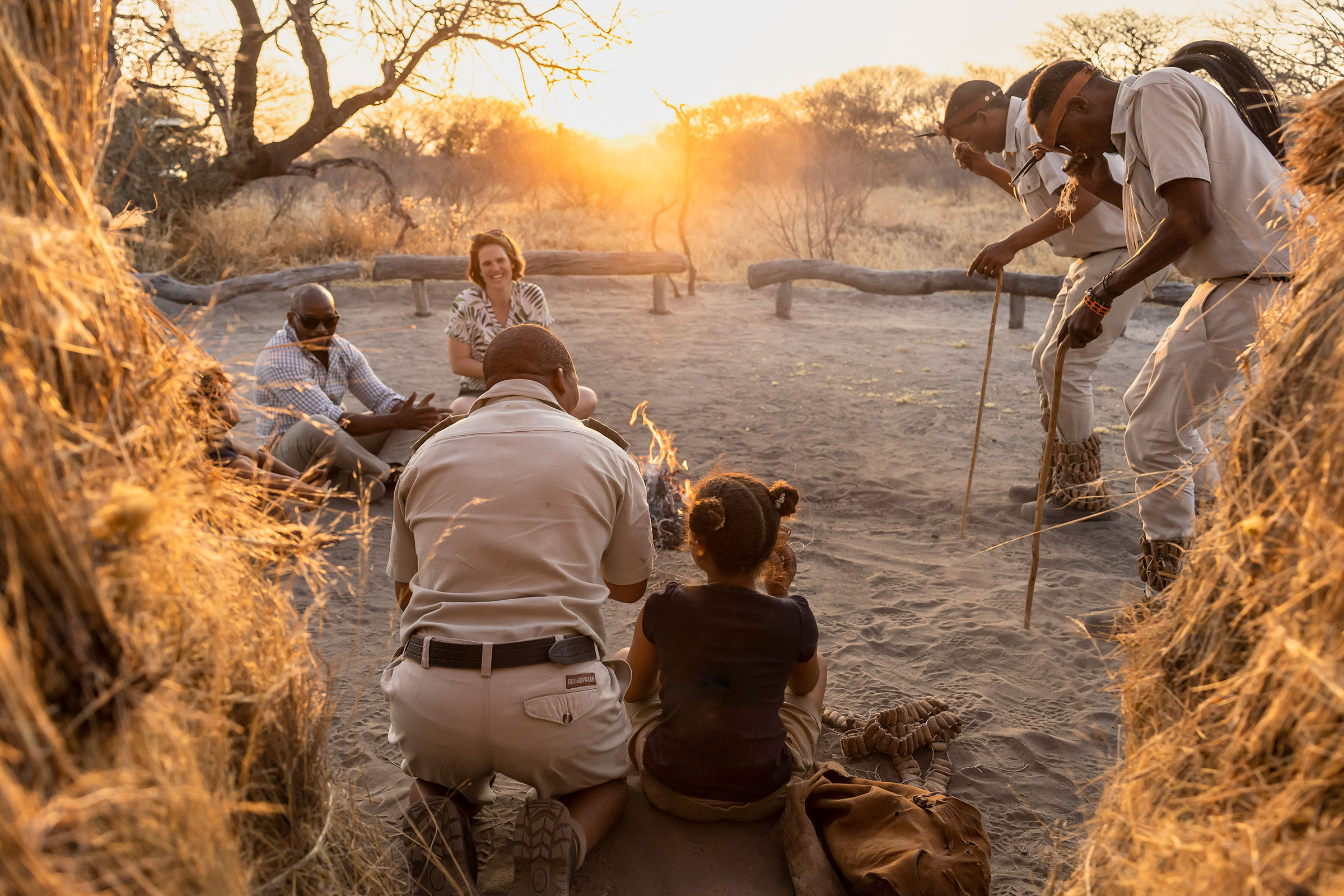 Stay at Dinaka with Ker & Downey
Add a stay at Dinaka to your next Ker & Downey safari in Botswana. To get started, contact your Ker & Downey designer.