Luxury Crete
11 Days / 10 Nights
Tap into the undeniable allure of Crete on Ker & Downey's 10-night Luxury Crete Tour traveling to Athens, Chania, and Elounda. Along the way, discover why this island — blessed with natural beauty, history, and authenticity — is considered a heavenly land.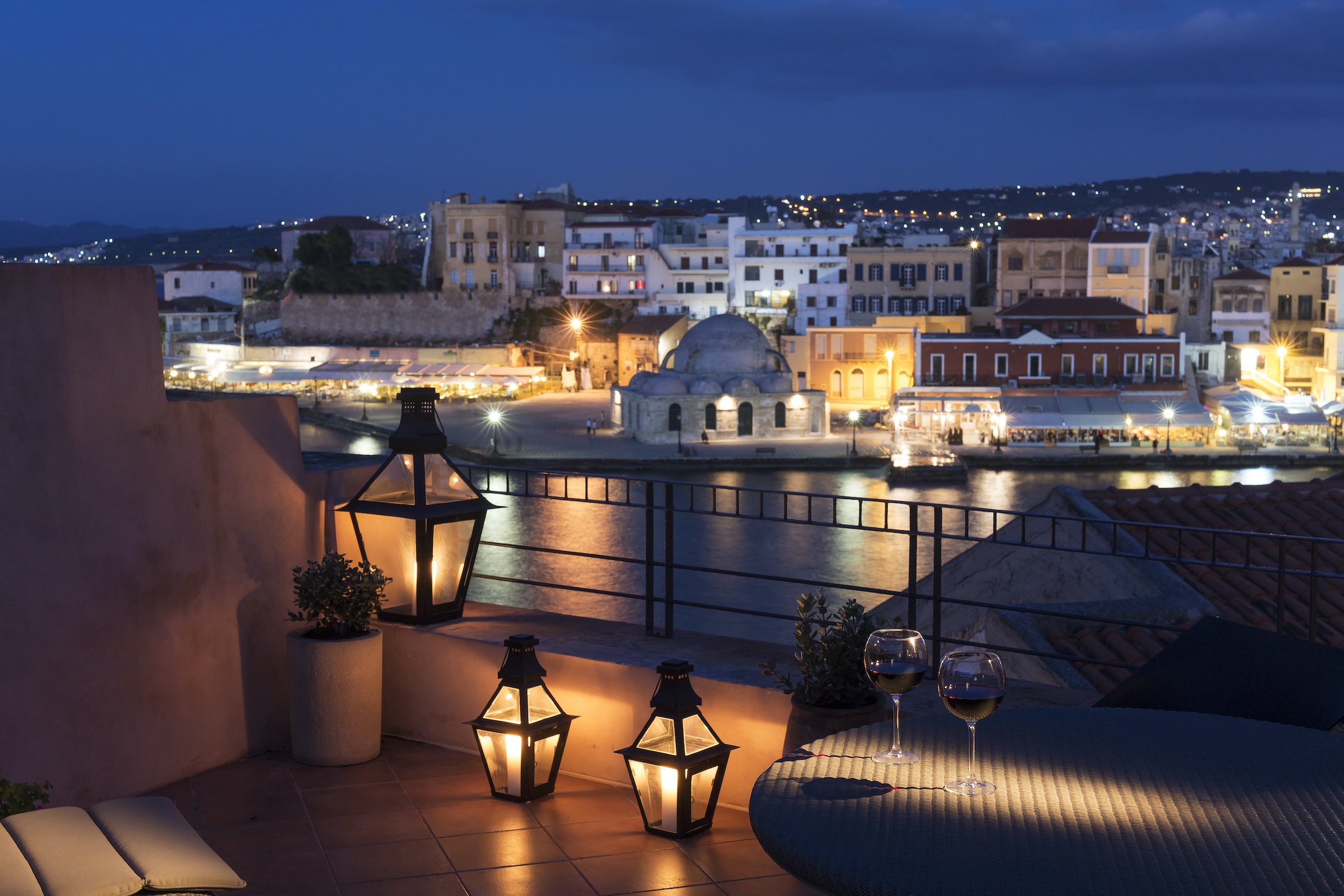 Your luxury Crete tour first starts in Greek capital of Athens. Spend two days uncovering the many wonders of the city where the ancient world meets modern luxury. You will not only explore the must-see Acropolis and Parthenon with a private guide. You will also visit the Hephaisteion temple, Hadrian's Library, the Roman Agora, and the Acropolis Museum.
Your luxury Crete tour kicks off in Chania, the second largest city on the island. Here you will find a treasure trove of mystical monasteries, elegant mansions, and alluring landscapes. From your all-suite mansion accommodations, visit the hidden spots that give Chania its unique, Venetian character. You may also venture through the Samaria Gorge, one of the most famous national forests in Greece. You will also have plenty of time to swim through the clear blue waters from idyllic beaches. Finally, explore the colorful villages and ancient monasteries of Gouverneto and Akrotiri, and kayak to the coastal village of Loutro, where the White Mountains, blue sea, steep hills, and magical beaches will accompany your route.
Conclude your luxury Crete tour with four nights in Elounda along Mirabello Bay at your stylish seafront bungalow. Visit a traditional organic farm to bake bread, make cheese, and press grapes and olives like the locals do. Then embark on a guided tour through the flamboyant colors of Knossos. An entire day has also been set aside for you to visit the manmade island of Spinalonga in a traditional Greek caïque cruising vessel.
Book a Luxury Crete Journey
Ready to explore Greece's largest island on this suggested itinerary? Contact a Ker & Downey designer to customize your own journey to Crete. Choose additional countries and destinations, change property selections, add activities, tours, and more. With Ker & Downey, the choice is yours. Read more about the seasonality and pricing in Greece.