Historical Spain
10 Days / 9 Nights
Spanish tradition comes to life on Ker & Downey's Historical Spain Tour. Beginning and ending in Madrid, this unique itinerary travels to the windmills of La Mancha, the cathedral of Toledo, the Plaza Mayor of Salamanca, and the fairytale castle of Segovia. Along the way, do not forget to savor the saffron, Manchego, and Iberian ham for which this region is renowned.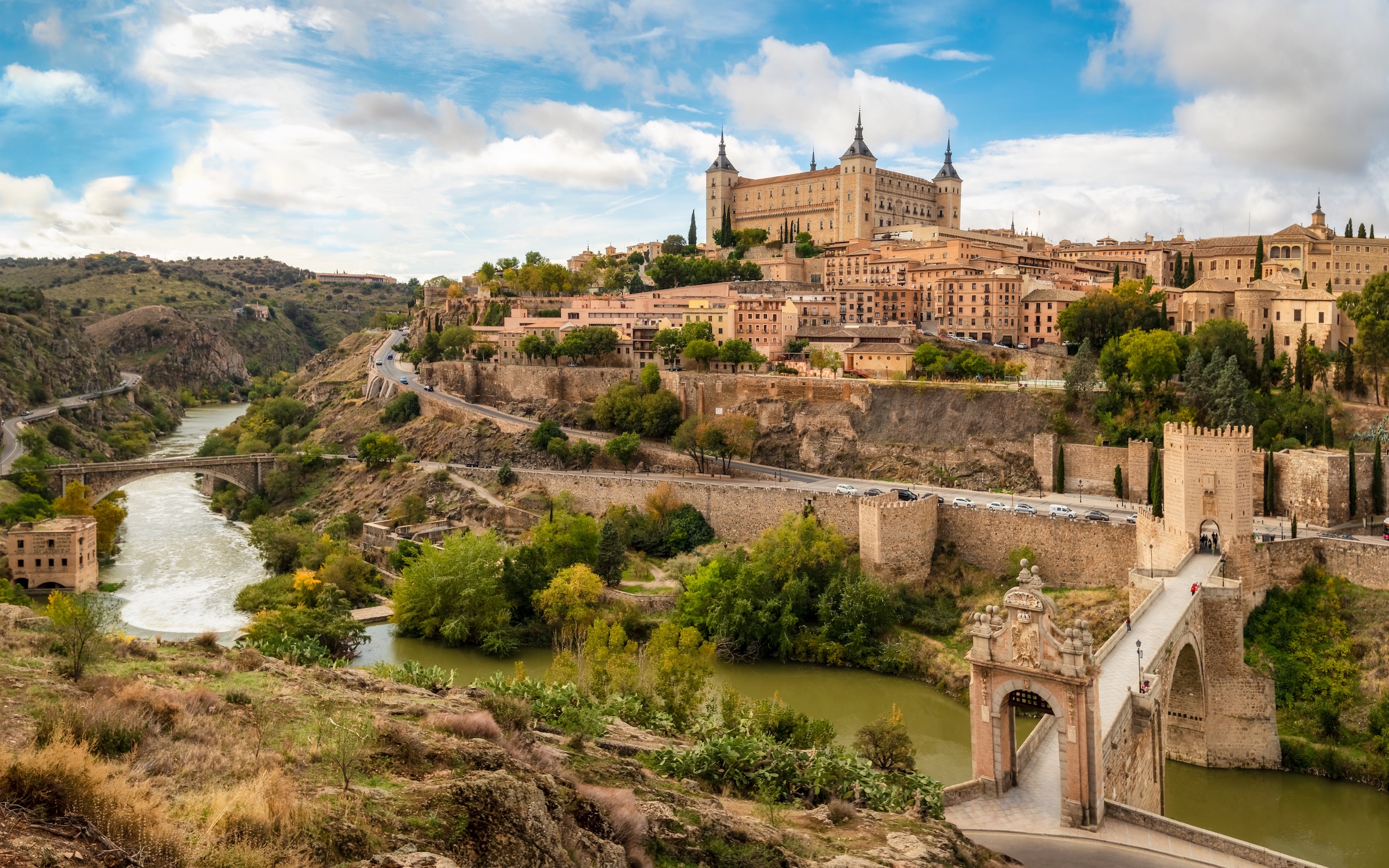 Your first introduction into Spain's history first begins with a special sherry wine tasting in a local tavern of Madrid. Produced since the 14th century, this wine is a veritable taste of Spain's fascinating past. Your luxury private Spain guide will then bring you closer to the city's history on a tour exploring Madrid's landmarks. From the Habsburgs and the Bourbons to modernity, your tour is individually curated to incorporate the sites of most interest to you.
Next on your Historical Spain Tour, channel your inner Don Quixote as you journey onward to La Mancha, a region known for its iconic windmills, rare saffron, and delicious Manchego cheese. You will have the opportunity to experience all three during a series of private tours and workshops. From your luxurious estancia-like accommodations, explore the nearby town of Almagro with its 15th-century theater and pickled eggplant dishes. A visit to Tablas de Daimiel National Park rounds out your two beautiful days in La Mancha.
Toledo, the first capital of the Spanish Empire and "the city of the three cultures", undoubtedly deserves an overnight too. The impressive cathedral, old Palace of Justice, Town Hall, Jewish quarter, and views over the Tagus River are certainly just as impressive as the Gothic art on display here. Don't miss Toledo on your luxury private Spain tour.
Spain's history is intricately tied to its landscape, which you will quickly learn during your two days in Salamanca. While here, enjoy a breath of fresh air in the Sierra de Gredos regional park. Then admire the terraces of Salamanca's 18th century Plaza Mayor, considered the most beautiful square in the country. Nearby within the Dehesa ecosystem are a sounder of 100% pure Iberian pigs. Learn from a local professional how they have been able to master the art of "black label" pork legs from generation to generation in order to create the best quality of ham in the world.
Conclude your Historical Spain Tour in Segovia, stopping en route in Ávila, one of the oldest cities in Spain. Once in Segovia, your private guide will help you uncover the history and the rich legacy left behind by the Romans, Visigoths, Muslims, Jews, and Christians. Rumor has it that the fortress here inspired Walt Disney's fairytale castle.
Between Segovia and Madrid rests the unforgettable La Granja de San Ildefonso. Your luxury private Spain journey through the palace's immense gardens, French fountains, and secret chambers serves as the final culmination of your historical journey through Spain.
Book your Historical Spain Journey
Ready to visit Spain's fascinating cities digging into the rich history on this suggested itinerary? Contact a Ker & Downey designer to customize your own journey. Choose additional countries and destinations, change property selections, add activities, tours, and more. With Ker & Downey, the choice is yours. Read more about the seasonality and pricing in Southern Europe.