Brooke USA Foundation
Improving the Welfare of Working Equine and the People they Serve
About the Organization
Ker & Downey is excited to expand our giving program to include the Brooke USA Foundation which raises funds to support a wide variety of worldwide programs whose aim is to improve the lives of working horses, donkeys, and mules, and the people who rely on them. For 600 million people in some of the poorest places in the world, 100 million working animals are their means of making a living. The goal is to see healthy, happy people and equines that work in partnership to achieve economic independence and prosperity.
Brooke Egypt first got our attention as it is a country near and dear to us and our clients. Working equine carry out a wide range of tasks in Egypt, including transporting passengers, goods with carts in urban areas, and building materials, such as metals, cement, and bricks in the brick factories. They are also used for riding in rural and tourist areas and for work in the vast agricultural lands.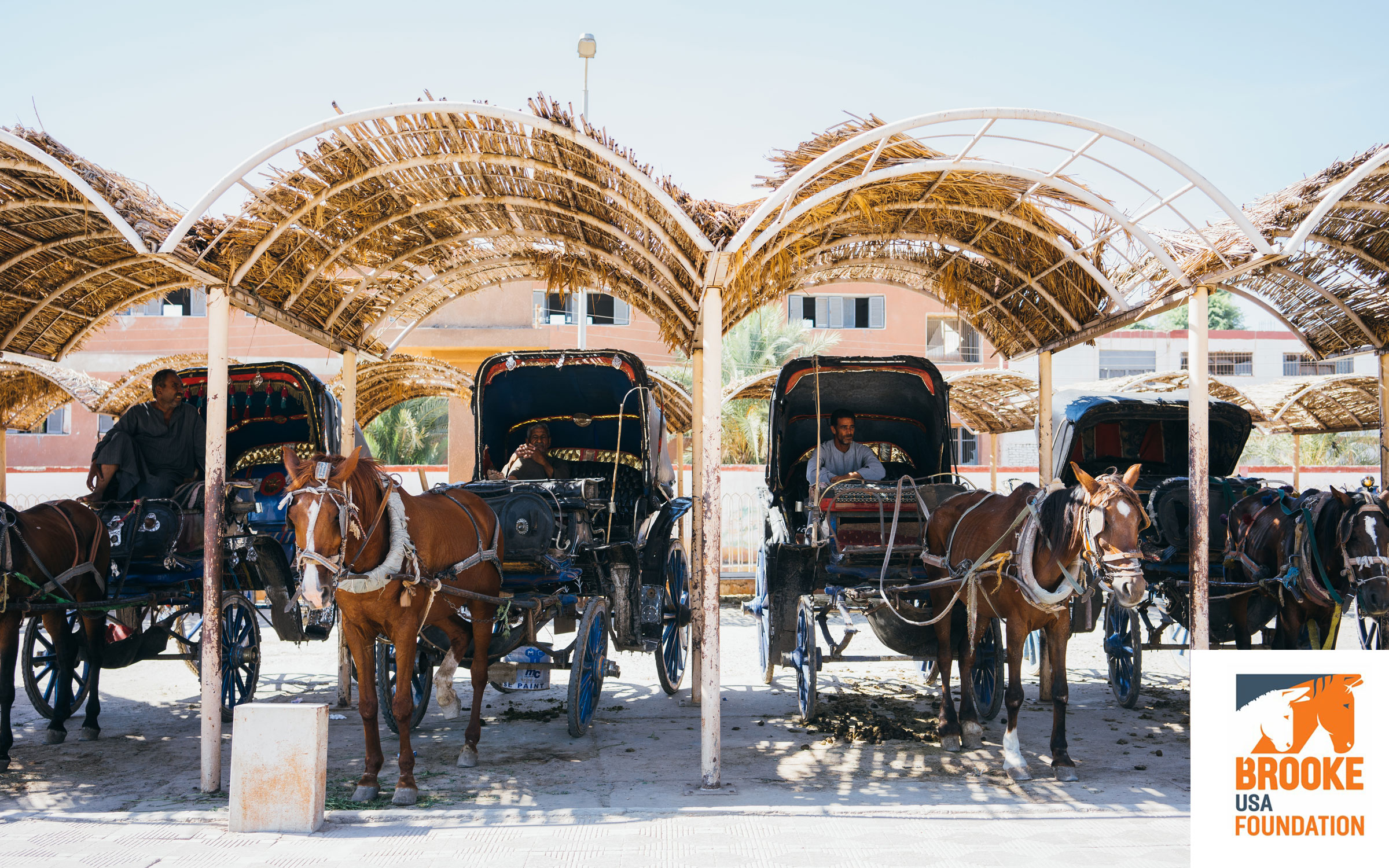 What They Do
Brooke Egypt provides veterinary treatments through five free-standing clinics and 25 mobile clinics, reaching approximately 220,000 working horses, donkeys, and mules. The long-term strategy is to create behavioral change in animal owners, users, and other stakeholders regarding animal welfare — raising awareness through school visits, partnering with universities, working with rural guides, and a wide range of partner nonprofits. The veterinary and educational teams provide quality veterinary care and use effective educational methods with the aim of letting working animals live without pain, hunger, or fear and to give them the freedom to express natural behavior. Specifically, they train owners in appropriate first aid, good nutrition, compassionate handling, adequate harnessing, and acceptable farriery. Education not only helps the animals but also helps the owners make a better living.
For every trip booked to North Africa and the Middle East, a portion will be donated to Brooke USA to support the foundation's mission.
Learn more about the Brooke USA Foundation.