Featured Projects
From our Partners
Our Projects
Ker & Downey partners with many worthwhile organizations across the globe.
Each of these vetted partners makes an important impact in the community they serve.
The Amazon burns every September in Brazil, some years more than others. There is one on-the-ground organization that is doing something about it. They are fighting the fires and making a difference, and they are doing it without support from other, larger global conservation organizations.
The Brigada Aliança is a rag-tag bunch from the Kamayura Tribe located in the Xingu Reserve, a 6.5 million-acre reserve in the Amazon. Brigada Aliança exists to eliminate fires across the Amazon Basin and establish frontier governance where none exists. They empower local inhabitants by teaching responsible agricultural practices and training firefighters. Together, these serve as frontline resistance against the destruction of the Amazon.
John Carter is a rancher who also heads up the fire-fighting efforts by communicating with local firefighters and volunteers, coordinating them to deploy where they can quickly save acres and lives. John's conservation efforts were documented by The Economist in 2005.
You can follow John and Brigada Alianca on Facebook and Twitter where they post videos and images of their efforts. If you want to have a real impact on saving the Brazillian Amazon, then donate directly to his organization. Your contribution supports those in the country, and on the ground, who help fight these fires year after year.
Thank you!
David Marek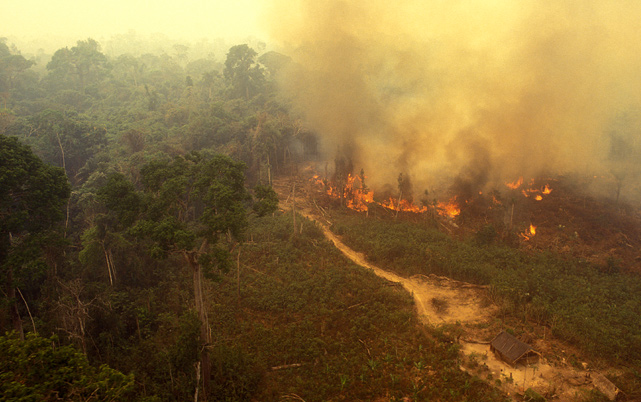 Partner


Great Plains Conservation
At their core, Great Plains Conservation exists to protecting Africa's last pockets of pristine wilderness. Pioneers in responsible tourism, they drive the fight to find the right blend of "conservation, communities, and commerce" to make the biggest positive impact as possible. Great Plains' camps in Kenya, Zimbabwe, and Botswana are located in some of the most rarefied environments in the world, managed sustainably and for generations to come.
Ker & Downey is proud to support Great Plains Conservation and the Rhinos Without Borders project. This project's goal is to move endangered rhinos away from poaching hot spots and into safer environments. Rhinos Without Borders aims to relocate 100 rhinos from high risk South Africa into low risk Botswana. Botswana has a "no tolerance policy" when it comes to poaching and because of that, has a low poaching rate. Completing the project will take an estimated $4.5 million, and Ker & Downey has committed $70,000 to the effort since 2015.
So far, the project has successfully translocated 87 rhinos. Now Great Plains Conservation seeks to expand the fund to include active monitoring of the new "source" population. This population includes a number of calves born as a result of the rhinos moving to a safer environment.
Now more than ever, Great Plains Conservation and Rhinos Without Borders needs donations to continue running their operations. If you have an interest in supporting this important program directly, please visit their website to learn more about the different ways to donate. The fund only uses 2.5% of donations to cover bank costs, ensuring that each donation makes the biggest impact possible.
Dereck and Beverley Joubert, award-winning wildlife photographers, filmmakers, and National Geographic Explorers-in-Residence, founded Great Plains Conservation in 2006. Their stunning works of visual art make clear their passion for the wilderness they aim to protect.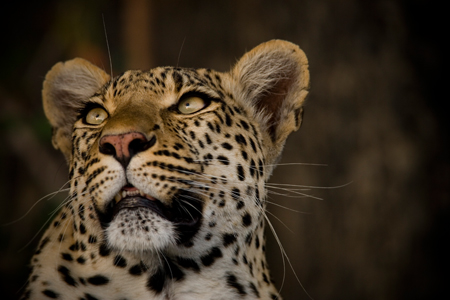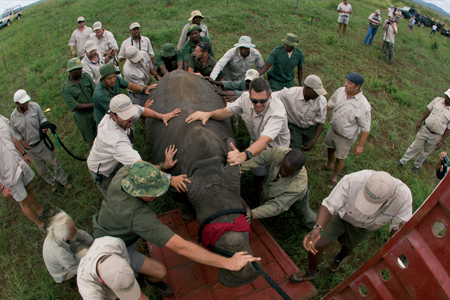 WildAid is a nonprofit organization with a mission to end the demand for illegal wildlife products.  Indeed, their message is strong and simple: "When the buying stops the killing can too."
Founded in 2000 by Peter Knights, WildAid's efforts make a direct impact on wildlife conservation. They do this through massive education and awareness campaigns that focus on reducing global consumption and demand on products made from animals. In addition, their celebrity roster of supporters helps bring visibility to their causes. Just a few of their high-profile supporters include HRH Prince William, David Beckham, James Cameron, the cast of The Walking Dead,  Yao Ming, Leonardo DiCaprio, Edward Norton, Jackie Chan, Maggie Q, Lupita Nyong'o, and a host of others.
Together with his wife Corie, Peter and the people of WildAid have a passion and a desire to leave the world a better place than when they arrived. In China, their shark fin campaign with Yao Ming and Jackie Chan has reduced shark fin consumption by 80%. In Africa, they actively focus on curbing the hunting and poaching of rhinos and elephants. Additionally, they have recently partnered with the U.S. Fish & Wildlife Service to further drive home the message of wildlife conservation in the United States. Indeed, the illegal wildlife trade remains a big issue worth combatting in the U.S. WildAid also has programs focused on manta rays, pangolins, tigers, and lions. Moreover, they bring necessary awareness to climate change and marine conservation. 

Ker & Downey is pleased to support WildAid in their efforts as a philanthropic partner. We participate in the prestigious WildAid Gala, donating several custom journeys to their auction fundraiser. Click here to read our interview with Corie Knights, who not only shares her favorite travel tips, but also explains in further detail the invaluable worldwide work of WildAid.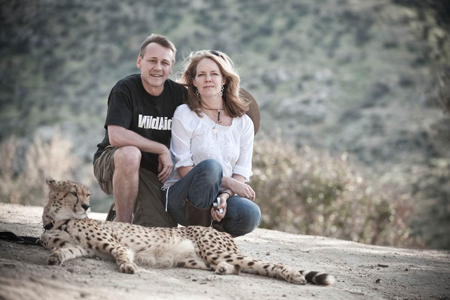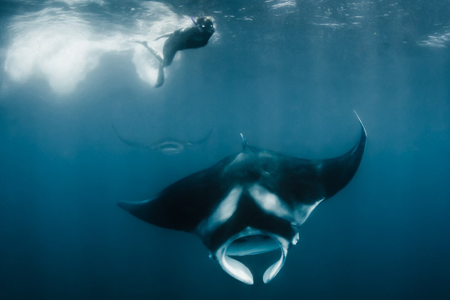 Partner


Project HOPE Fundraiser for Victims of the Earthquakes in Türkiye
Partner


The Ripples Foundation Fundraiser
The Ripples Foundation was started by Diane Kwesiga in Uganda who was raised by her grandparents like she was their own. Her grandparents sowed seeds of love and kindness when she was a child. Ever since it has been her mission to pass this along to children and the elderly who are in need. She believes in being the change she wants to see in her community. As a result, the ripple effect of helping others continues through others. The Ripples Foundation supports four main initiatives: 
The wellbeing and education of children  
The Jaja's project, which supports the elderly  
Home of Hope, based in Jinja — a home dedicated to paraplegic children  
Torro Babies Home, which cares for 50 children, most of whom are under the age of four 
Marinka, co-founder of the Ripples Foundation, whom we have partnered with for the past twelve years to help aid the people of Uganda, approached David Marek and Ker & Downey about supporting the Ripples Foundation in August 2020. We both travel to and send clients to Uganda quite often. But we also wanted to be able to give back to the communities that we fell in love with. This is a value that makes Ker & Downey different from other tour operators. When Marinka asked for assistance in providing funds for a small group of children to go to school, David responded without any hesitation, "We will get it done." 
Since then, through Ker & Downey's 501c3 nonprofit arm Ker & Downey for Africa, we have continually supported 12 school-aged children from pre-school to 12th grade and has even sent one student to university. Education is a basic right that we feel all children deserve. As a company, we value educating the next generation to better their home situations and to become upstanding members of their community. With knowledge comes innovation, security, and a brighter future for all. 
We plan to continue supporting the education of children through the Ripples Foundation and hope you will help us reach our fundraising goal of $6,000. The total includes school fees and everything the child needs during the term. Housing is not included except for Omara who is going to university. 
12 children. 12 lives changed. That is just the start. Will you help us? If we exceed that, we will roll over the cost to another term. And so on and so forth. When you give, we'll add you to an email list so that you can receive updates on these precious children of the Ripples Foundation. Make a difference today.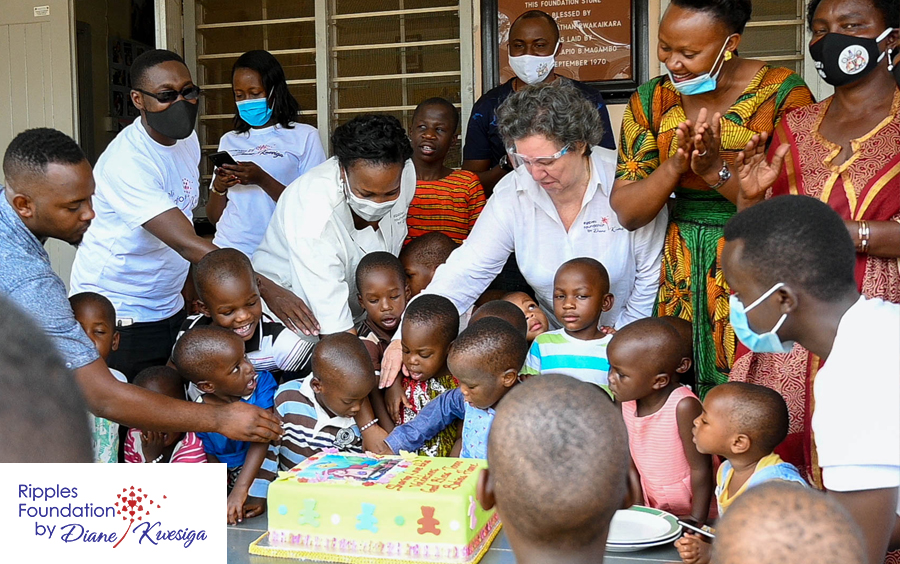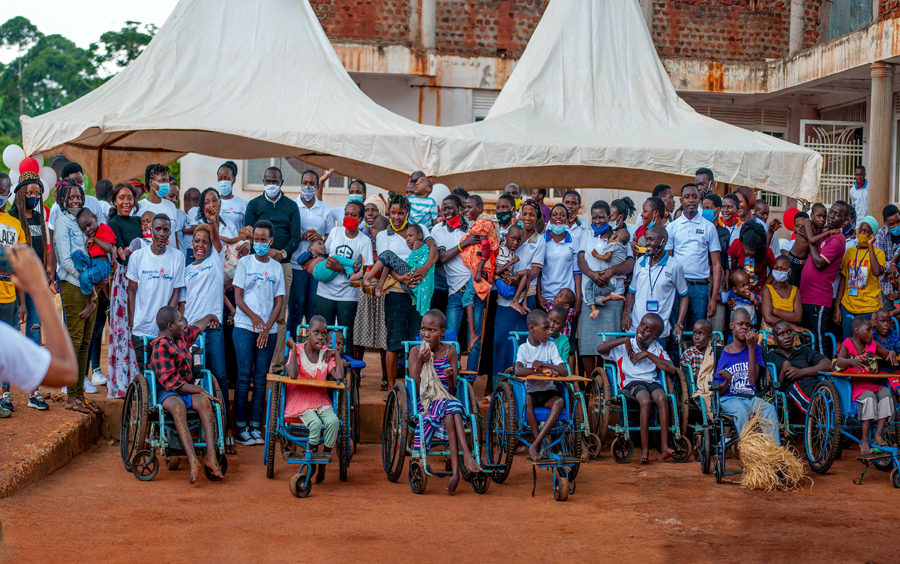 Partner


Pin Oak Charity Horse Show
The Pin Oak Charity Horse Show is one of Houston's premier social events and one of the top multi-breed horse shows in the United States. Boasting a 70-plus year history, the Pin Oak Charity Horse Show was founded in 1945 when several of Houston's visionaries—including J.S. "Mr. Jim" Abercrombie and Leopold Meyer—had an idea to build a hospital for children. Thus, the Pin Oak Horse Show debuted in Houston in 1945, raising enough money to provide the seed money for Texas Children's Hospital, the very first pediatric hospital in the world, forever changing the Houston landscape and transforming pediatric medical care the world over.
Today, the Pin Oak Charity Show has become synonymous for being the social and equestrian event of the season in Houston. During the two-week event held in west Houston, over 60,000 spectators turn out to watch the show rings fill with Hunters and Jumpers, American Saddlebreds, Andalusians, Lusitanos, Palominos, Working Equitation, Welsh Hunter ponies, and even Clydesdales. In the past decade, the show has received the first USEF Heritage Horse Show designation in the country and was named one of the top 25 horse shows in North America by North American Riders Group. Through sponsorships, box, and ticket sales, the event is able to raise enough charitable funds to make a significant difference in the community.
70 years later, the legacy of the Pin Oak Charity Show continues with millions of dollars being donated to children with medical needs. The show now not only supports Texas Children's Hospital and its ever-growing care, but also The Ronald McDonald House Family Rooms within the hospital, which provide respite for families with critically ill children, as well as the Candlelighters Childhood Cancer Family Alliance through paying the parking fees for families at Texas Children's Hospital.
To learn more about the project and how you can help, please visit their website.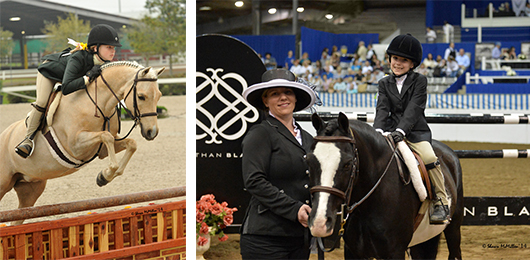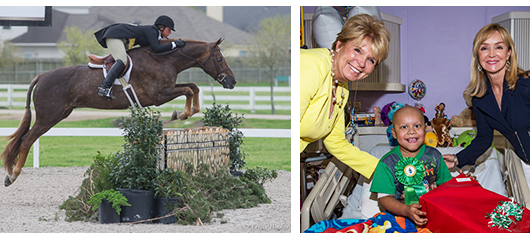 Founded in 2002 and based in Maun, Northern Botswana, this center supports over 250 vulnerable, at-risk, and orphaned children and youths. Some of the children have never been to school or dropped out early; others suffer physical and sexual abuse, abuse drugs and alcohol, work underage, and lack parental care in general. Bana Ba Letsatsi offers a place of safety for education and counseling, as well as providing food, medical attention, skills training, and meeting any other needs encountered by the children, like clothing, shoes, showers, and haircuts.  
During 2020 when the country was locked down, the center had to close its doors, but staff still made home visits and supported the children as much as possible. When the center reopened, classes resumed, but the after-school programs were canceled prompting a dramatic decrease in children supported. Home visits increased to three times a week to continue regular interaction.  
Ker & Downey's exclusive Desert to Delta journey directly benefits this project. Additionally, clients can participate in the "Pack for a Purpose" initiative that contributes essential targeted supplies for the children. 
Learn more about Bana Ba Letsatsi by visiting their Facebook page to see updates.