Planning a Romantic Luxury Brazil Honeymoon
Ask any newlywed and they'll tell you what to look for in a perfect honeymoon: romance, beauty, luxury, and pampering. Fortunately for those about to pop the question, or already in the honeymoon planning process, there is one destination that delivers it all: Brazil.
Here are Ker & Downey's top recommendations for a luxury Brazil honeymoon.
Private Charter around Paraty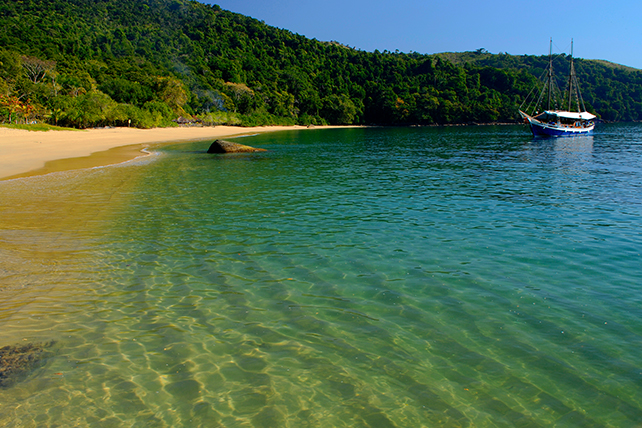 The charming colonial village of Paraty is a must-see sight for honeymooners. Not only is it a quaint UNESCO World Heritage town filled with cobbled streets and multicolored boats, it is also one of Brazil's best-kept secrets. The region's granite rock islands and hidden beaches offer a truly secluded pocket of paradise.
Ker & Downey offers a new and unique way to experience Paraty: from a private sailing charter. Couples are joined only by their captain and chef as they sail to Paraty's many paradisiacal islands for a bit of trekking or enjoy water sports in the emerald-green ocean. It's a wonderful option for those looking for a truly special, off-the-radar honeymoon escape.
As if the site itself wasn't romantic enough, Paraty bay has exactly 365 islands dotted around it, one for each day of the year. How about telling your loved one you have a different island for them, every day?
Ker & Downey recommends pairing three nights at sea with two nights on land in Paraty. Casa Turquesa is perfect for couples seeking romance and tranquility, having only nine rooms and allowing only guests aged 16 and older.
Pampering at Ponta dos Ganchos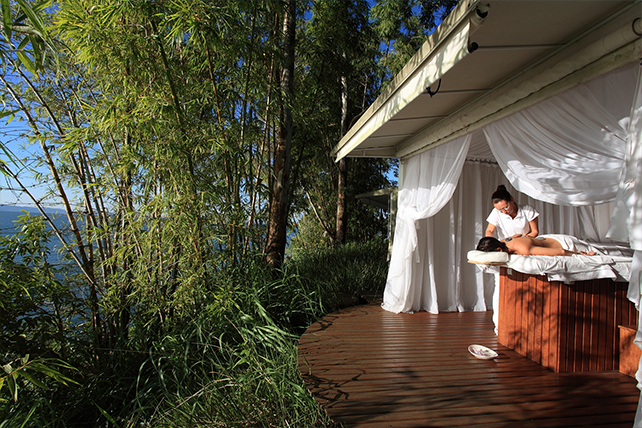 Ponta dos Ganchos is located on a private peninsula off southern Brazil's Emerald Coast, near Florianópolis. It remains one of Ker & Downey's favorite recommendations for couples; it is perhaps the most romantic hotel in the country, if not the continent.
Flawless service, beautiful rooms with private pools, and features that invite couples to spend quality time with one another are only a few of the reasons why Ponta dos Ganchos is honeymoon heaven. We recommend partaking in a private picnic for two on the beach, and a romantic candlelit dinner on the oasis of "Yes!" Island.
Peace and Quiet in Bahia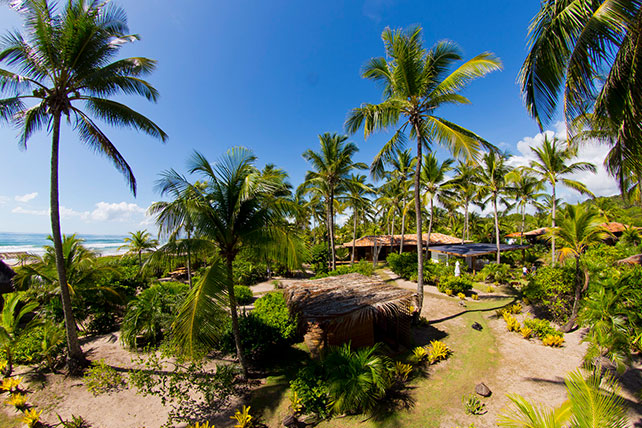 The Maraú Peninsula also falls within Ker & Downey's favorite off-the-radar honeymoon recommendations. Located in Southern Bahia, this region is surrounded by an eclectic mix of untouched nature, from tropical forests and freshwater lakes to life-filled oceans and massive protected mangroves. The small village of Maraú is a lovely beachside locale for experiencing rustic, sandy streets and the well-preserved simplicity and joy of the local population.
There is no better place to take it all in than Casa dos Arandis, a tropical retreat consisting of just five private bungalows. Each bungalow faces the beach of Arandis and is equipped with every comfort one could desire: air conditioning, iPod docks, sumptuous Egyptian cotton bedding, outdoor showers, and bathrooms molded by volcanic rock limestone. What's more, the property is managed by a lovely couple with their own romantic story to impart.
Bucolic Bliss in Ibitipoca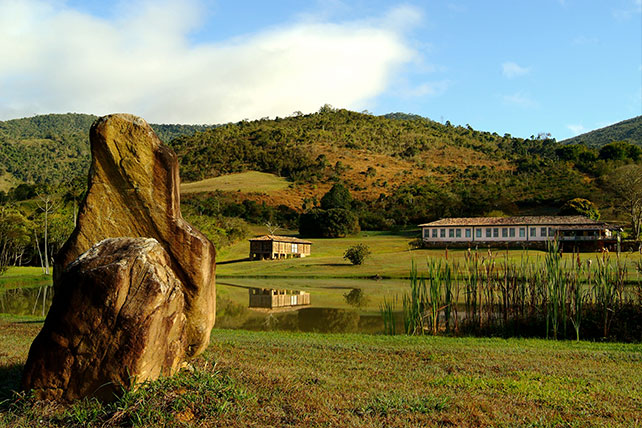 For something completely different, escape inland to Ibitipoca in the state of Minas Gerais. This region has an undeniable energy and a cozy atmosphere, which promotes the feeling of being away from everything and as close to nature as possible.
Its remoteness, however, does not compromise its VIP nature. From Rio, couples can charter a private helicopter to their exclusive farmhouse accommodations at Reserva do Ibitipoca and partake in the pousada's sumptuous spa facilities, fantastic cuisine, and immersive activities such as horseback riding, hiking, and cycling.
This is a side of Brazil that not many get to see and is a favorite option for those looking for a place to completely refresh and relax together.
Plan a Luxury Brazil Honeymoon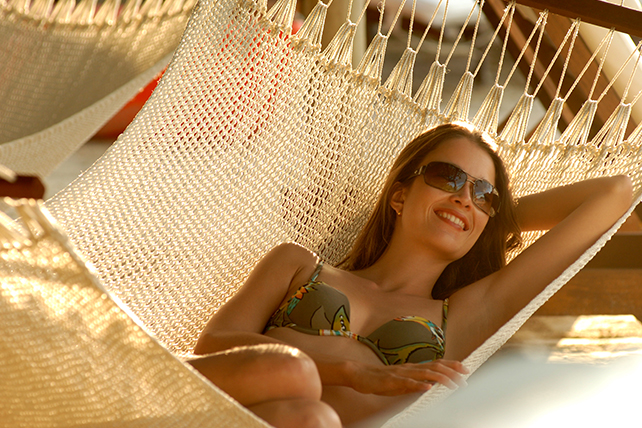 Are you ready to plan your own romantic escape to Brazil? Contact your Ker & Downey travel designer to begin creating your luxury Brazil honeymoon. Take a peek at more honeymoon destinations designed with relaxation and romance in mind.