Island Muses
As Seen in QUEST Magazine
Explore Greece without the crowds, off the beaten path.
By Elizabeth Frels 
My love for Greece runs deep.
Greek mythology played a strong role in my early education, and the goddess Athena became my heroine. Embodying wisdom, courage, creativity, and strength, she represented everything I aspired to be and was the chief impetus for many of my travels to Greece.
I'll never forget the first time I saw the Parthenon, the windmills of Mykonos, or the cliffs of Santorini. Their popularity is not without reason, even as crowds threaten to ruin their mystique.
Yet I felt I was doing Athena a disservice by playing it safe and only going where everyone went. Where was the courage in that? Where was the adventure? What was lurking beyond if I just looked hard enough?
The truth is that Greece is filled with hidden gems when you venture away from the masses. These secret spots arguably surpass their better-known counterparts. Plus, you can rest assured that the staff at Ker & Downey has uncovered each one firsthand.
Welcome to our secret Greece without the crowds.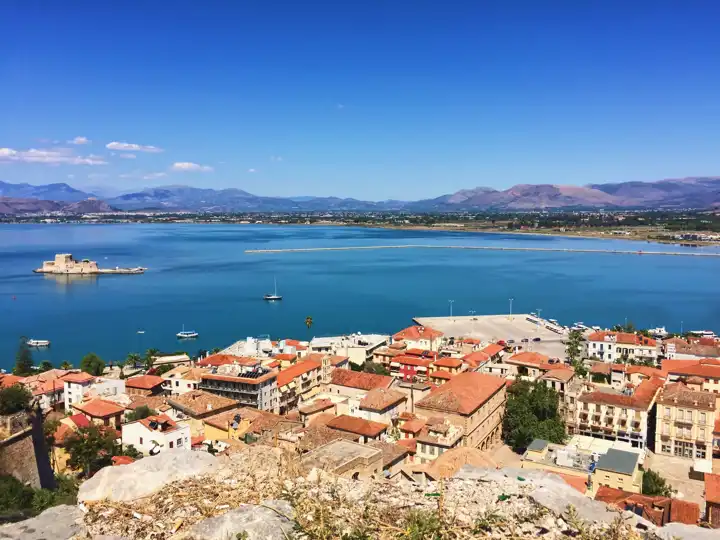 Nafplio
Just an hour-and-a-half drive west of Athens, Nafplio is the perfect base from which to explore the greater Peloponnese region of southern Greece. The Corinth Canal lies en route, and Mycenae and Epidaurus are well within reach, but it's Nafplio's enduring history, natural flavors and seaside beauty that keep me swooning. Yes, cruise ships stop at Nafplio's port for day trips to the nearby sites, but you'll find few passengers in the streets or on the beaches (most of which are frequented only by locals). My favorite experiences here were the ones involving the fewest people: ouzo and honey tastings with local producers, bike rides through the vineyards of Nemea, private cruising and fishing outings to Spetses Island, and a treasure hunt inside the castle of Monemvasia.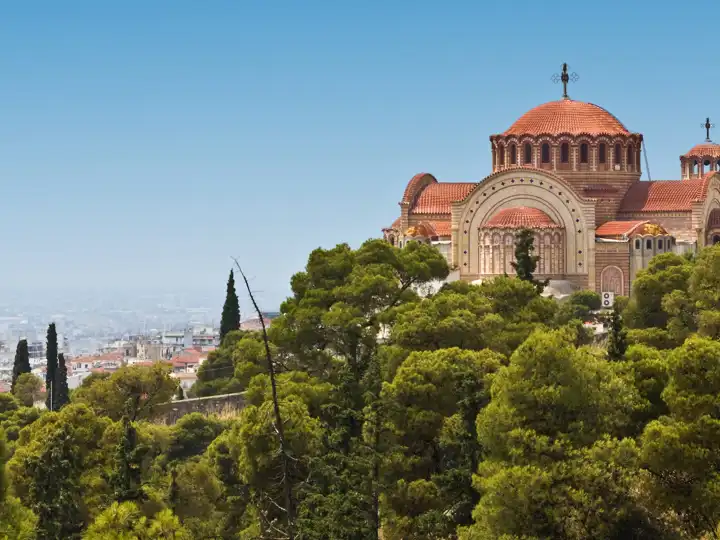 Thessaloniki
Northern Greece is fascinating, yet it remains relatively undiscovered by tourists. The region's crown jewel, Thessaloniki ("Salonica" to locals), is the second-largest city in Greece, but it's still under the radar. Explore its streets and you'll find a young, culturally vibrant atmosphere of coffee shops and artists' spaces alongside an ancient identity defined by Ottoman, Roman, and Byzantine occupations. As a bonus, the lack of tourists means that locals are just that much more excited to greet you. Highlights of Thessaloniki include an evening stroll along the Promenade, a dive into the city's many fifth-century monasteries, and day trips to the archaeological sites of Vergina and Dion. This is the land of Alexander the Great, after all. For truly adventurous types with an interest in the gods, nearby Mount Olympus — the highest mountain in Greece — is ready to be conquered.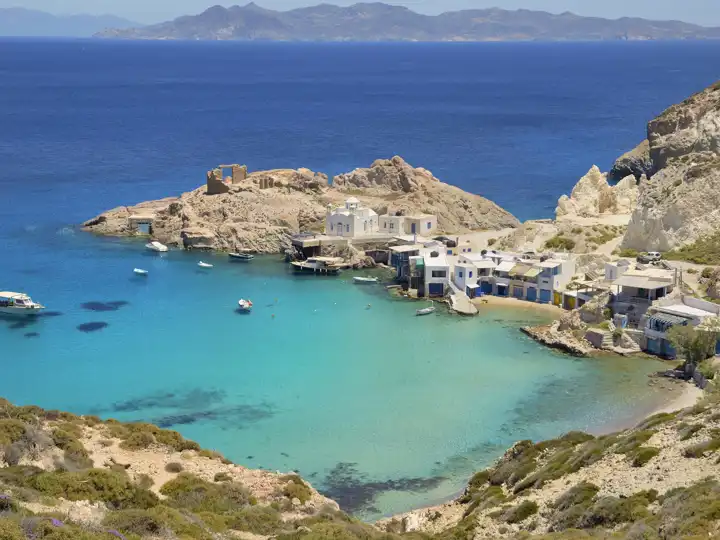 Milos
Islands like Santorini are worth a visit, without a doubt, but with the droves of tourists who flock there, it can be difficult to have a genuine experience. That's why I love Milos. This tiny volcanic Greek island is an off-the-beaten-path paradise offering the same stunning sunsets, inviting beaches, and Instagram-worthy waters as its more popular neighbors — just without the mobs. Only a 25-minute flight from Athens, Milos promises flower-filled villages and more than 70 beaches. Firiplaka, Klima, and Kleftiko are gorgeous, but lunar-like Sarakiniko is the one you simply cannot miss. History buffs will love exploring the ancient Roman theater where the Venus de Milo was purportedly discovered, while sun-seekers will revel in a private sailing charter to the secret coves, beaches, and uninhabited islands surrounding Milos. You're guaranteed a beautiful, applause-worthy Aegean sunset, even if you're one of the few to witness it. One of the best things about Greece without the crowds.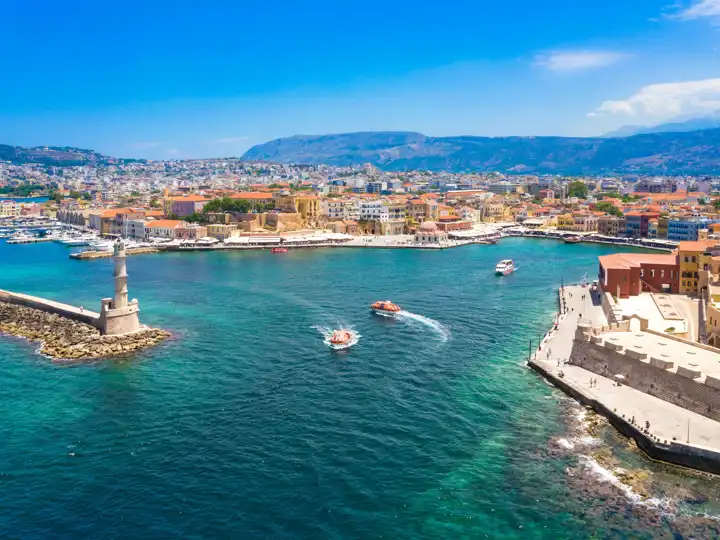 Crete
You'll be hard-pressed to find a Mediterranean cruise ship that doesn't make a stop in Crete, but few of the passengers venture beyond a day trip to the Palace of Knossos. If you spend a little more time here, you'll find — much as I did — a heavenly land blessed with natural beauty, history, and fresh cuisine. The city of Chania is a trove of ancient monasteries and Venetian mansions, while the White Mountains hide an array of secret sandy inlets. Sure, the trip is worth it for the endless stretches of beaches, majestic gorges, holy caves, and plains planted in olive and citrus trees. But the food and the people leave the lasting impression. We particularly love Emilia's Tavern, a small family-run spot hidden high in the mountains where the food is 100% seasonal and locally foraged, as well as the sweet and savory bougatsa found in the bakeries of Chania. For a taste of history, visit the Agia Triada Monastery to savor the wines, vinegars, syrups, and olive oils produced by the resident monks.
Pro Tip!
Be sure to pack close-toed shoes if you opt for a beekeeping experience.
-- Elizabeth Frels, Product Manager
Experience Greece Without the Crowds
To explore Greece without the crowds, contact your Ker & Downey designer. For daily travel inspiration, follow us on Facebook, Instagram, and X.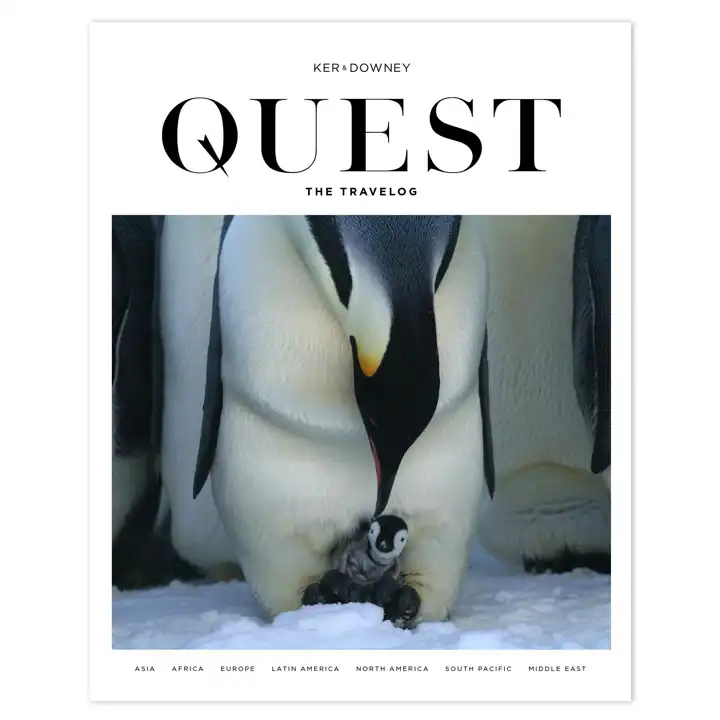 The Travelog
Quest Magazine
Dedicated to the experiential style of Ker & Downey travel, QUEST Magazine features eye-opening content that focuses on unforgettable experience, unheard-of destinations, and the very best our world has to offer. Each issue is packed with insider information, what's new in the world of travel, and editorial pieces that focus on our global culture, philanthropy, and transformative travel.
Read Issue 11