Croatia Family Yacht Charter Vacation
Six reasons why you should book a cruiser yacht for your family in Croatia
When considering your next family vacation, a Croatia family yacht charter should top your list.
With its enchanting coastal landscapes, historic towns, and secluded coves, Croatia sets the stage for a perfect family getaway aboard a private yacht. Whether you're seeking relaxation, adventure, or a combination of both, island hopping and yachting in Croatia can provide a memorable and lavish vacation experience on both sea and land.
From cozy single-family escapes to multi-generational voyages, Ker & Downey can help craft a memory-making sea adventure for any taste. Here are six reasons why you should book a family yacht holiday to Croatia.
1. Nimble Yet Luxurious Schedules
Family yacht charters not only offer the luxury of personalized journeys; they also create a cocoon of privacy and comfort. This allows families to explore the stunning Croatian coastline at their own pace and enjoy pampering every step of the way.
Go island hopping, explore hidden coves, and enjoy the most exclusive destinations and cities along the Croatian coast like Split, Dubrovnik, or Hvar. Additionally, gain easy access to more secluded island paradises like Mljet, Vis, Korcula, Šolta, and Brac.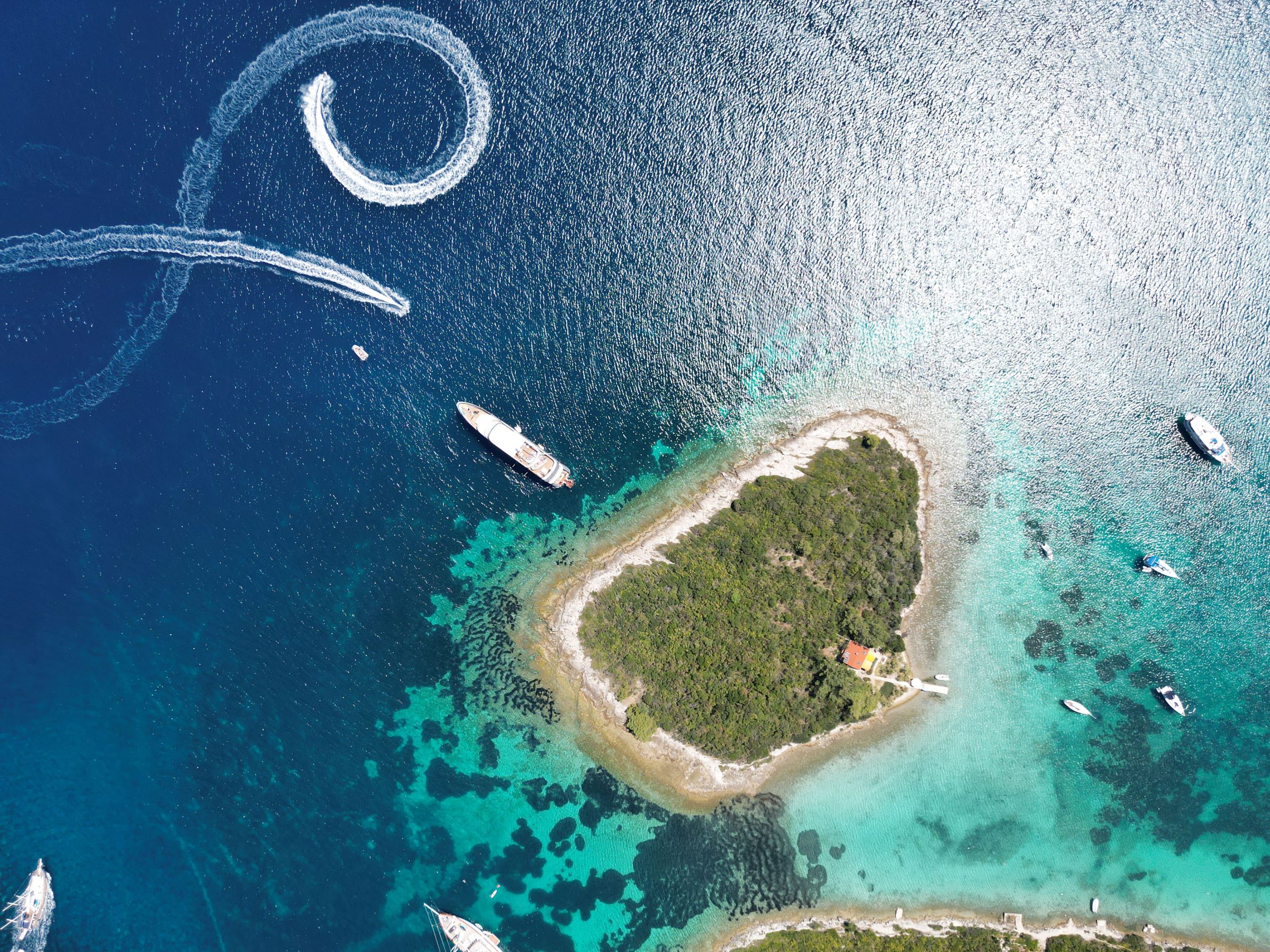 2. Choice of Cruiser Yachts
Ker & Downey has an extensive list of preferred cruiser yachts. This means your family has an array of options to choose from. Multigenerational families will love the luxurious style and top-class amenities of the larger motor yachts with 10 cabins or more. Single-family charters, with just three to five cabins, prove ideal for special occasions and intimate family escapes.
No matter the vessel, Croatia's sailing yachts provide all the best water toys, customized onboard experiences to match your preferences, and a dedicated crew to ensure an seamless journey.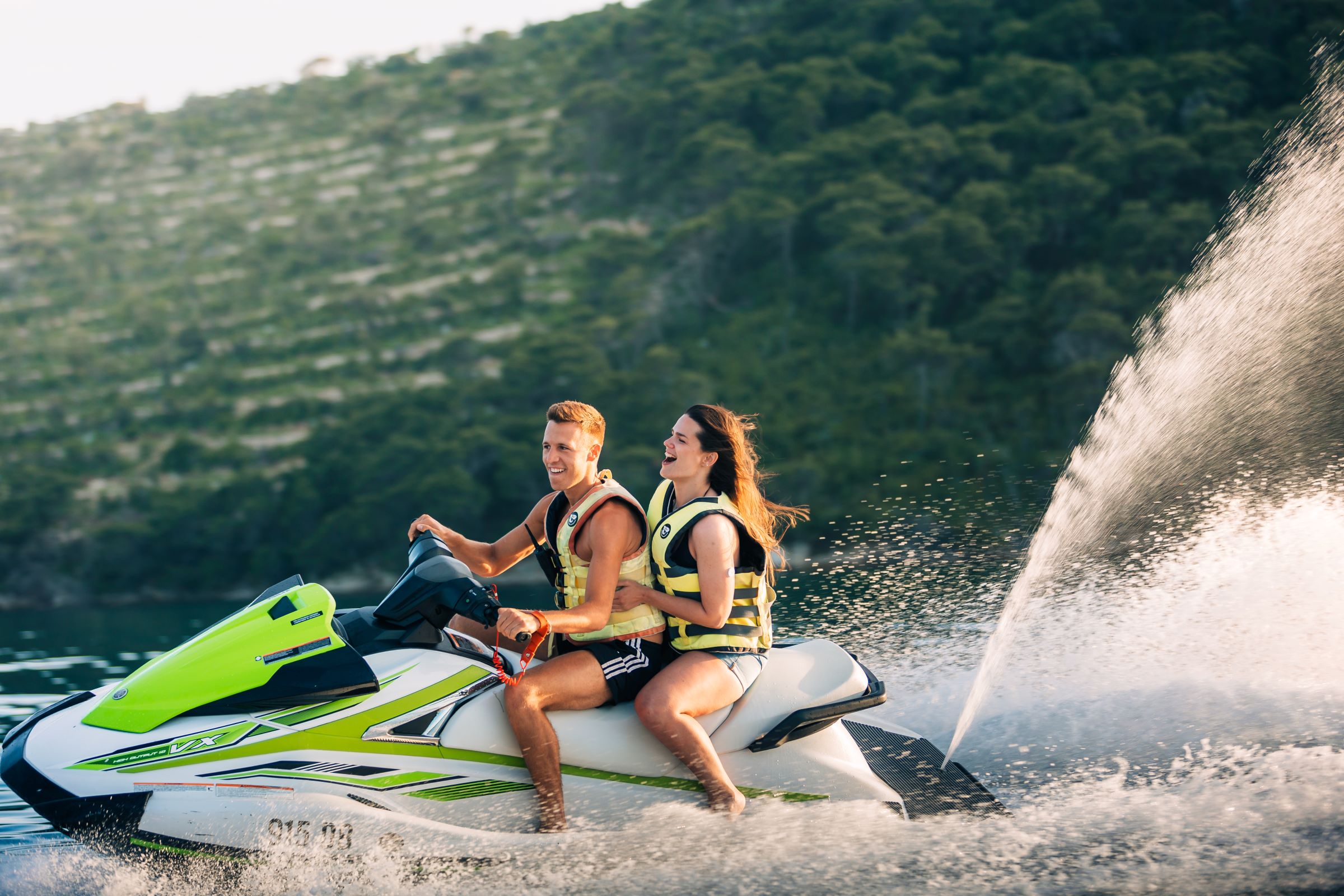 3. Quality Family Time
Cruiser yacht charters encourage family bonding. With a Croatia family yacht charter vacation, you do not have to pack and unpack or worry about the logistics of getting from one point to the other. You can simply settle in and enjoy the luxury of your personal crew taking care of your every need.
This is your chance to spend quality time together without the distractions of everyday life. To connect and create lasting memories together.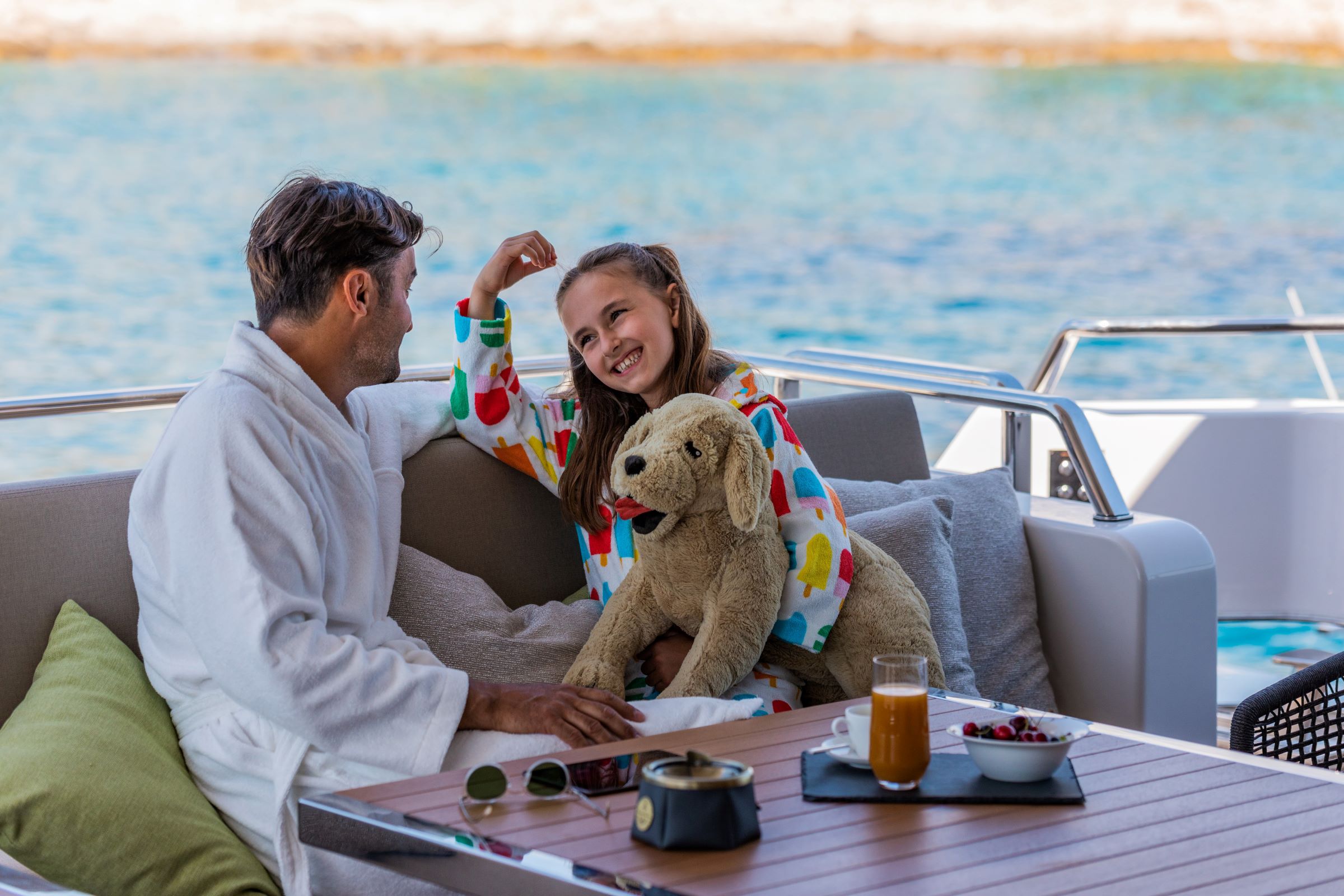 4. Natural Immersion
More than a thousand islands, scattered like pearls across the shimmering Adriatic Sea, make Croatia one of Europe's best island-hopping destinations. A family yacht holiday allows you to anchor in picturesque bays and swim in secluded coves. Additionally, families can go snorkeling, diving, paddleboarding, or fishing right from the deck of the ship. And on land, the many islands and national parks provide ample opportunities for hiking and exploring together.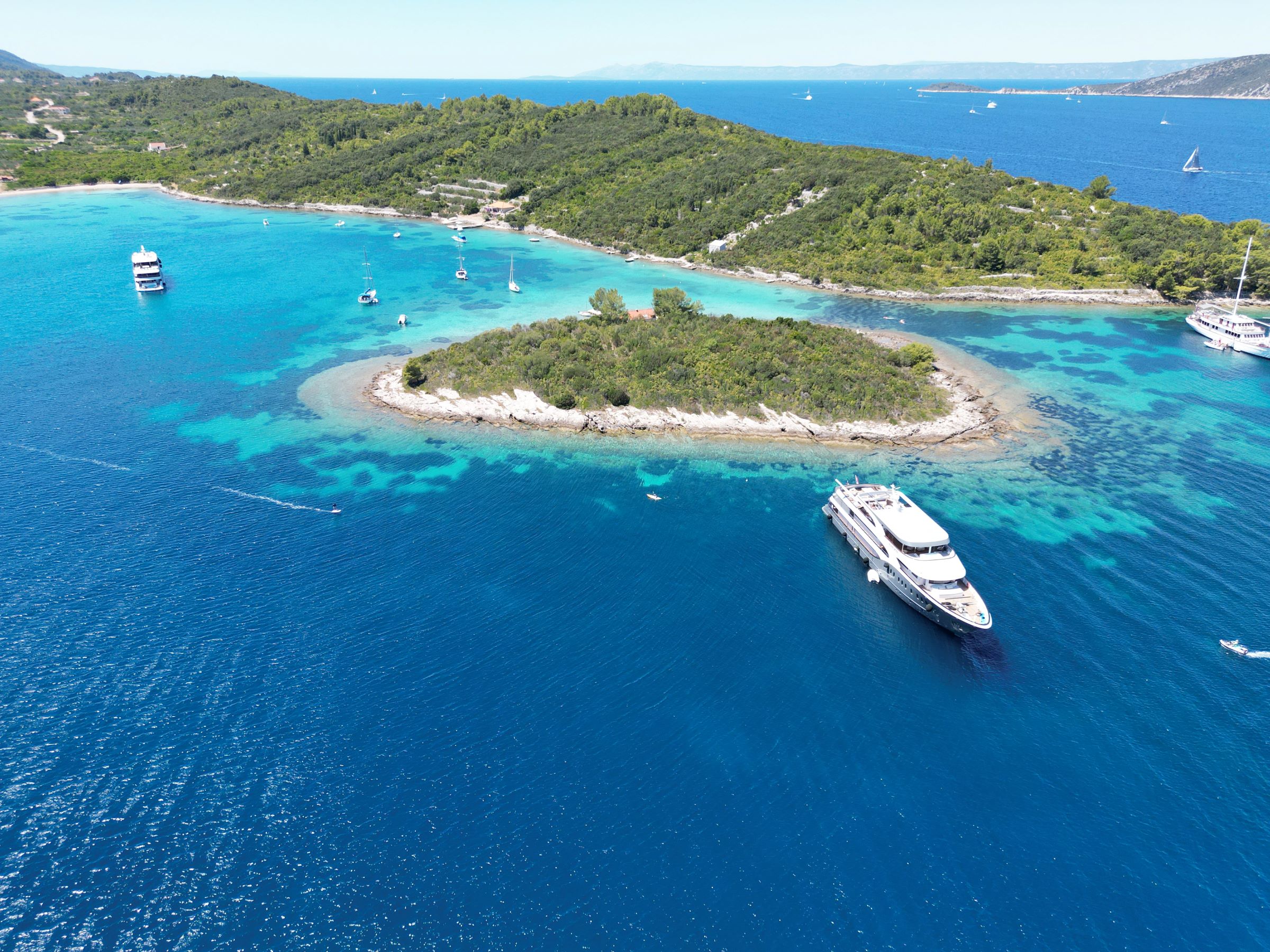 5. Premium Docking To Avoid The Crowds
Cruiser yachts often overrun the Croatian coastline during the high summer season. Fortunately, Ker & Downey has access to private docks and marinas to ensure families do not get lost in the crowds. Our cruiser yachts also come equipped with tenders for easy and exclusive on/off access in case you prefer to stay anchored.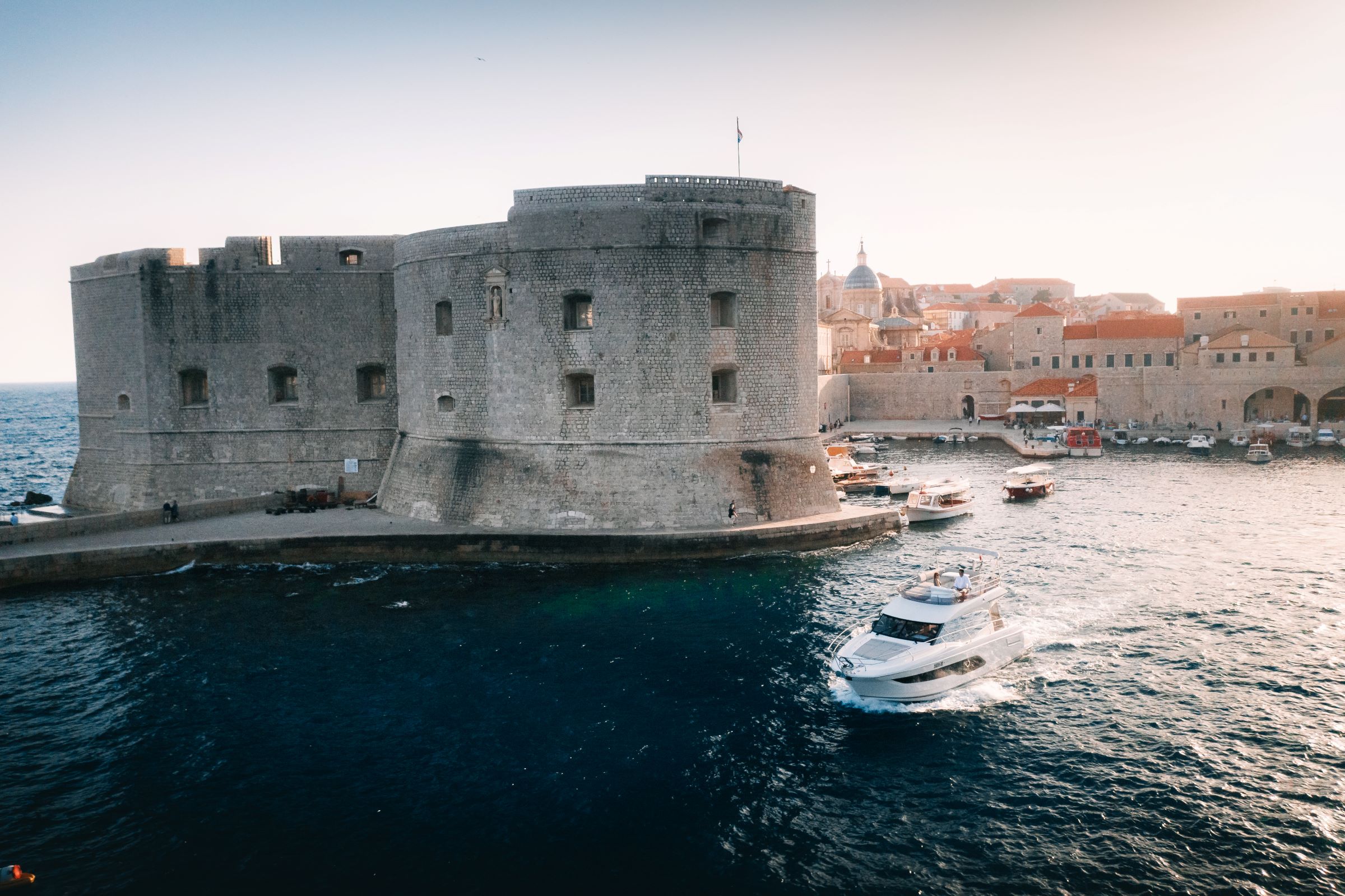 6. Lasting Family Memories
Croatia treats families with ravishing nature, stunning heritage, and amazingly delicious Mediterranean food and wine. Chartering a yacht promises a trip packed with off-the-beaten-path local flavors and exclusive experiences for the whole family.
Imagine going grape picking in Istria or enjoying a child-friendly dinner in a Medieval castle. Explore ancient Dalmatian cities and enchanting cobblestone villages. Adventurous families will love climbing the highest peak in the Adriatic, e-biking through Mljet National Park, and going on a buggy safari outside of Dubrovnik. Meanwhile, foodies will delight in private olive oil tastings and visits to local honey producers for a special beehive-to-jar experience.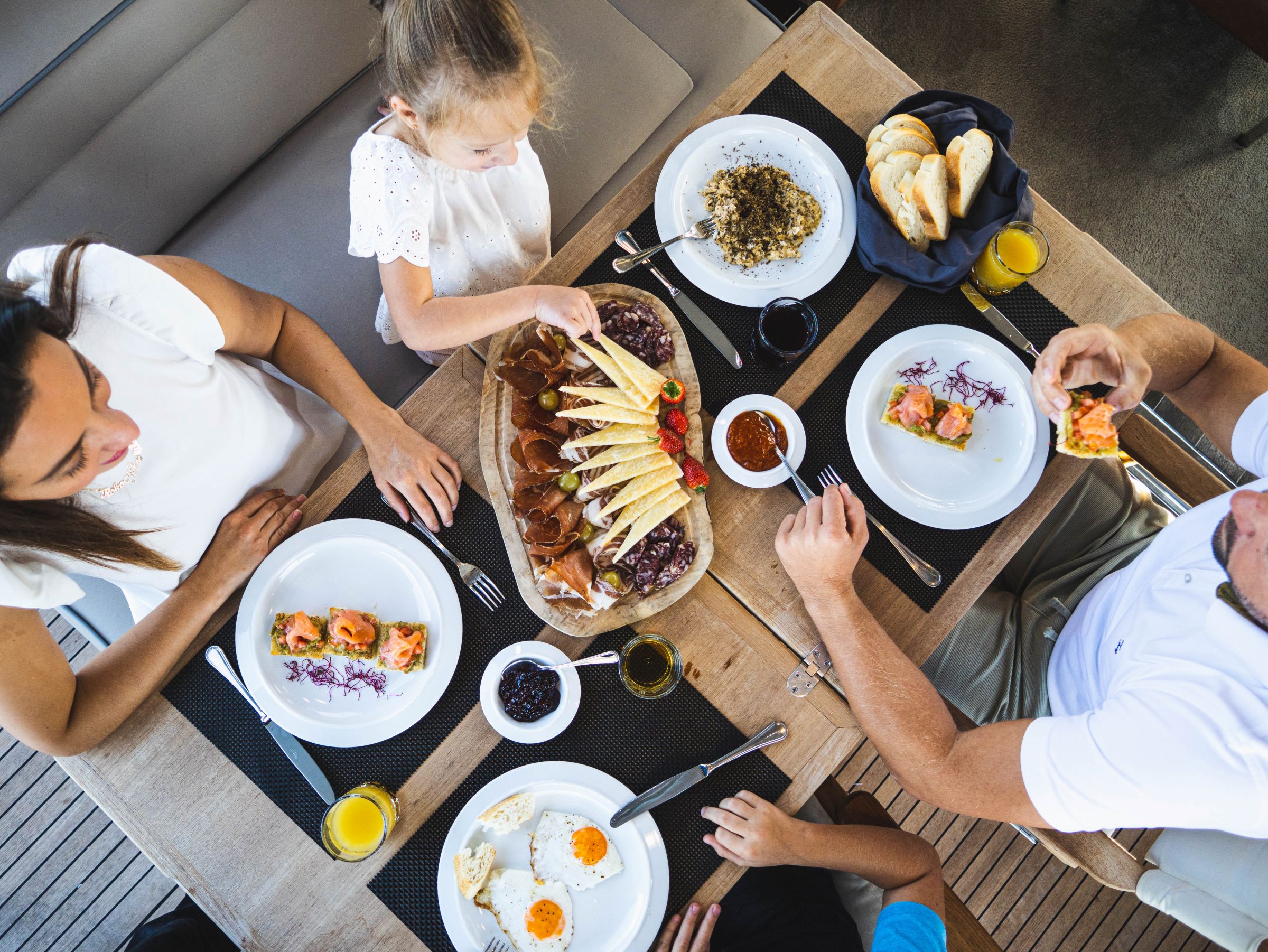 Book a Croatia Family Yacht Charter with Ker & Downey
See more of the world together on a family-friendly cruiser yacht, traveling through Croatia's many islands. Contact a Ker & Downey Travel Professional to begin planning your Croatia Family Yacht Holiday today. For even more travel inspiration, follow us on Instagram, Facebook, and Twitter.