Classic Slovenia and Croatia
11 Days / 10 Nights
Slovenia & Croatia


Varied History and Landscapes
There are many reasons why a Classic Slovenia and Croatia Tour just makes sense. Both countries boast rich histories, varied (and extremely beautiful) landscapes, and delicious fresh fruits of the sea and land. This itinerary explores the classic highlight of Slovenia and Croatia in distinct Ker & Downey style.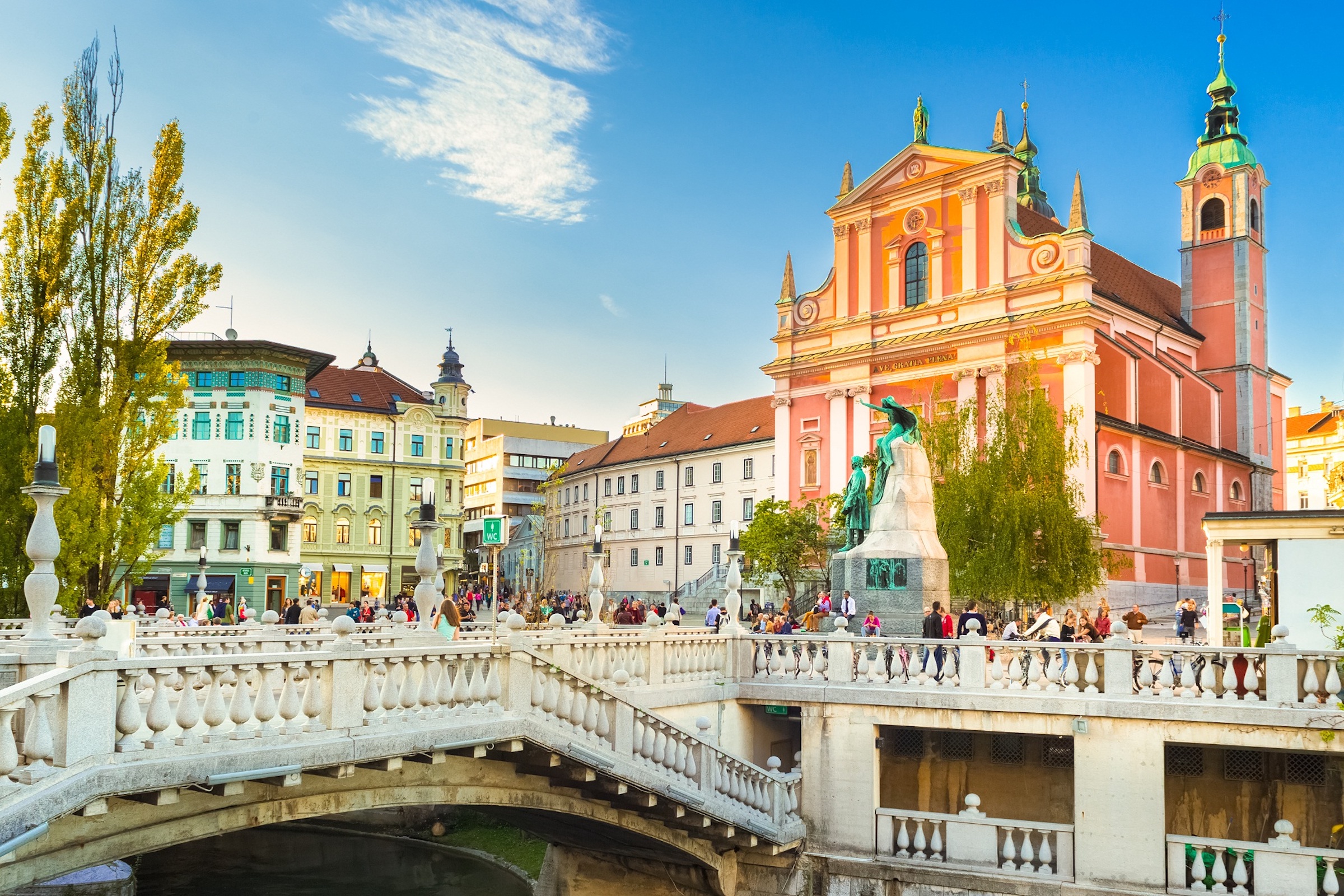 Our Classic Slovenia and Croatia Tour begins first in Slovenia's capital of Ljubjana. Indeed, this city is perfectly pocket-sized and easy to explore with your local private guide. While here, stroll along the Ljubljanica River and around the Old Town, and learn about the rich history. Then climb to the top of the city's 900-year-old castle for breathtaking views of the landscape below.
On your way to Croatia's capital, meander through Slovenia's Alpine region, stopping in the magical little town of Bled. You'll find yourself nestled next to a lake that seems to be plucked straight out of a fairytale. Of course, take your time wandering and sampling Bled's famous cream cake. Once you arrive in Zagreb, you will experience city life at its oldest coffee shop. The locals love their coffee, and our guides will ensure you get to sip on some of the best. After a jolt of caffeine, move your feet through the picturesque lanes, historic churches, museums, and parks.
Of course, a Classic Slovenia and Croatia Tour would feel incomplete without visiting Split, the country's second largest city. There's so much to see in Split, so let our private guide lead you to the Roman ruins and trendy shops. Then you will see why the residents of Split call their city "the most beautiful one in the world and beyond." Even outside the city, Croatia is a gem with its landscape unfolding in picture-perfect hills and shimmering coast. Finaly, conclude your time in Split with a private cruise to Hvar Island. Here, a food and wine experience awaits among the lavender fields and small villages.
Then it's time to end your Classic Slovenia and Croatia Tour in Dubrovnik. There's a reason Dubrovnik is called the Pearl of the Adriatic. The Baroque, Gothic, and Renaissance city basks in sunshine for most of the year, draping the town's red-roofs in a glorious glow. Being this close to the sea means there is easy access to plenty of oysters pulled straight from the salty depths. Embark on an island hopping adventure to the untouched Elaphiti Islands carpeted in olive, fig, cypress, and orange trees. Moreover, jump into secret bays and swim up to secluded beaches.
Book a Classic Slovenia and Croatia Tour
Ready to see the landscapes and history of Slovenia and Croatia on this suggested itinerary? Contact a Ker & Downey designer to customize your own journey. Choose additional countries and destinations, change property selections, add activities, tours, and more. With Ker & Downey, the choice is yours. Read more about the seasonality and pricing in Slovenia and Croatia.