Unique Costa Rica Travel Ideas
Unique Costa Rica travel ideas from Ker & Downey to jump-start your journey to this Latin American haven.
Costa Rica travel is one of those rare gems – easily accessible to the United States, yet ripe with a fascinating wonderland of wildlife-filled jungles, towering volcanoes, pristine beaches, and active adventure for the entire family.
It is one of the many places where Ker & Downey is passionate about offering unique and under-the-radar experiences to travelers. Our team in Costa Rica excels at matching your specific interests to experiences you cannot find through a Google search. Tell us your passions, and we will make magic happen – even in an accessible and well-traveled destination like Costa Rica.
Here are just a few specially curated Costa Rica travel ideas Ker & Downey can create in the country of personality and Pura Vida.
VIP Arrivals and Vehicles
Our first Costa Rica travel idea promises special VIP service the moment you step foot in the country. Our friendly team will take care of everything to ensure a smooth arrival experience at San Jose and Liberia airports. Furthermore, transfers are provided in a luxury vehicle with a bilingual driver, including bottled water, snacks, and Wi-Fi.
Special Access to the Costa Rica Jade Museum
The Jade Museum in downtown San Jose is one of our top Costa Rica travel ideas. Indeed, the building fulfills the true definition of modern architecture. Coupled with its architectural prestige, the famous building holds one of the largest pre-Columbian jade collections in the world. Ker & Downey can grant you access to its major exhibitions, and our guides will ensure you learn about the tico culture and Costa Rica's past inhabitants in the most rewarding way.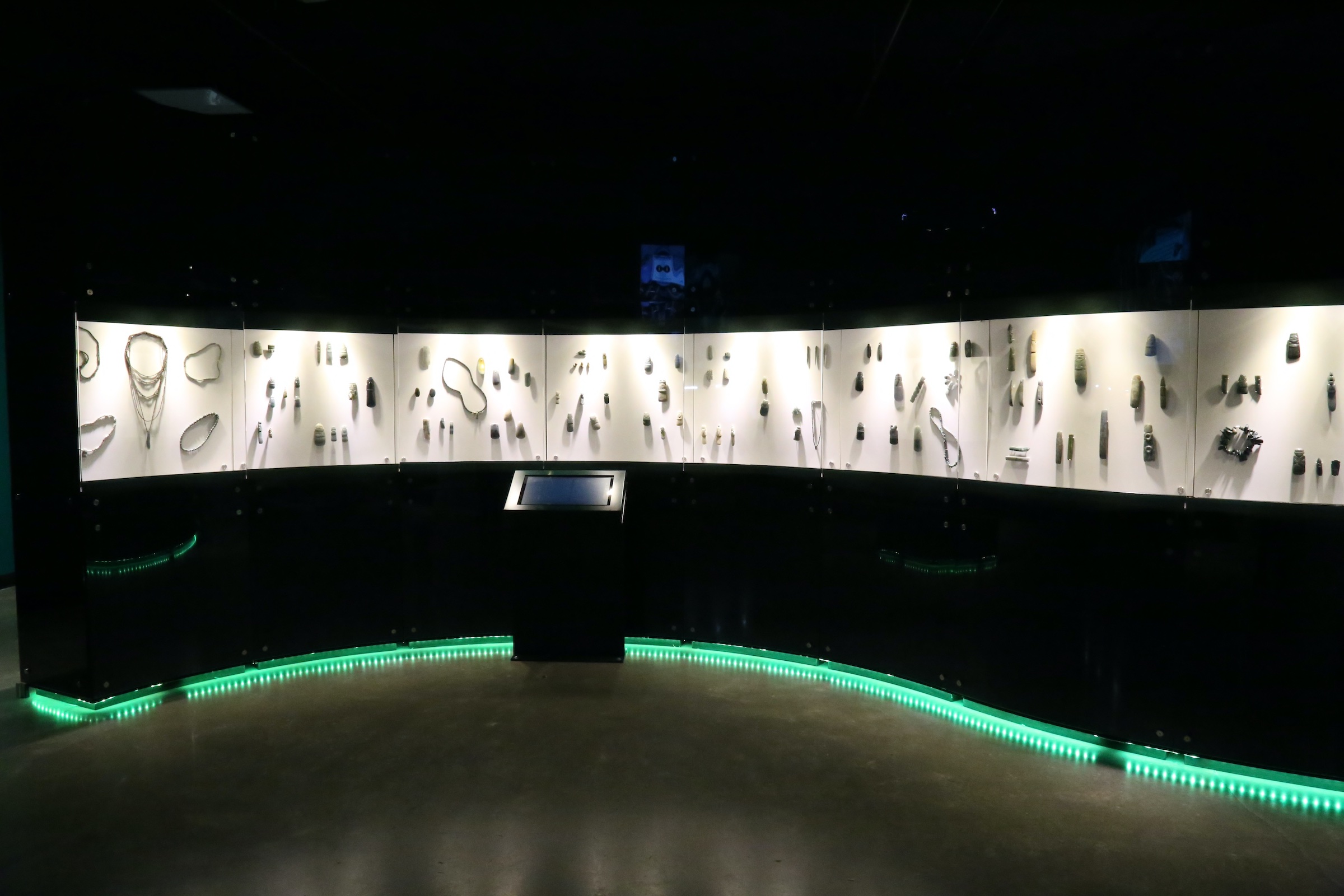 Private Wine Cellar Access
Step inside the Grano de Oro's private wine cellar for a tasting – whether you are staying there or not! The basement wine cellar at Hotel Grano de Oro is the ultimate treat in San Jose and another great Costa Rica travel idea. Certainly, our travelers will enjoy a private tour with its famous certified sommelier.
Rainforest Canopy Breakfast - Costa Rica Travel Idea
During a stay at the Pacuare Lodge you really must indulge in the ultimate experience – The Nest – savoring fresh coffee and breakfast on the tree platform. You will undoubtedly feel like Tarzan (or Jane!) with a deluxe twist above the canopies of the trees. It is unquestionably one of the most beautiful and unforgettable spots in the whole country.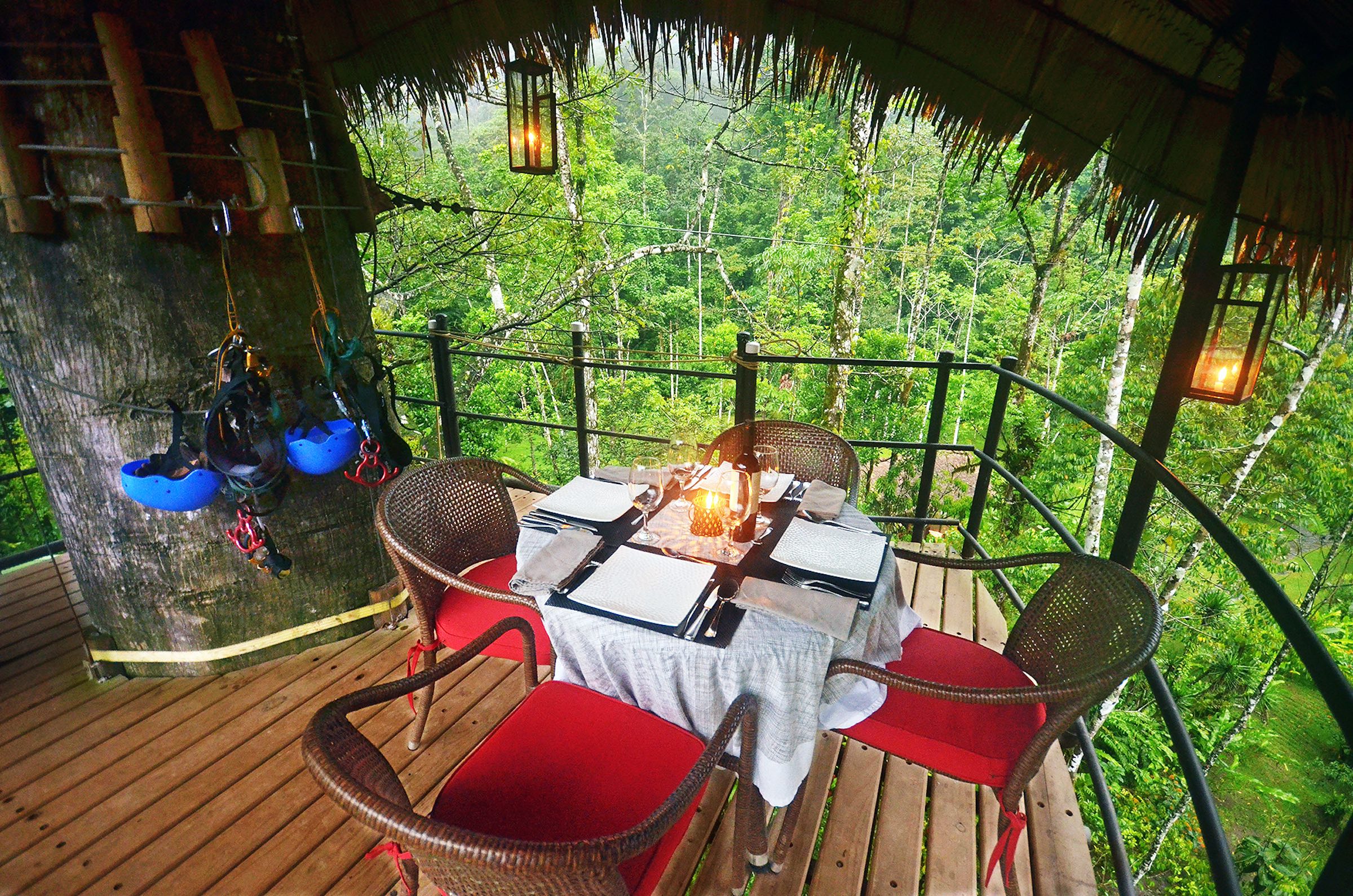 Costa Rica Private Helicopter Tour
Enjoy a bird's eye view of Costa Rica's unique topography on a private luxury helicopter. Take in amazing views of the vast mountain system and peaks, flowing rivers, and endless miles of pristine coastline. Helicopters are also the fastest and most luxurious way to travel between destinations. Landings are possible on helipads, fields, and open spaces all over the country. We can arrange it all!
Beach Hopping in Guanacaste
Discover some of the most secluded beaches in Guanacaste and the Nicoya Peninsula, most only accessible by the ocean. While on board your private vessel, you can see abundant marine wildlife such as dolphins, manta rays, sea turtles, and humpback whales. Your captain will situate you in the best spots to jump into the water and enjoy world-class snorkeling. Try stand-up paddle boarding, ocean kayaking, and deep-sea fishing. Or, simply relax on isolated white-sand beaches with a private picnic.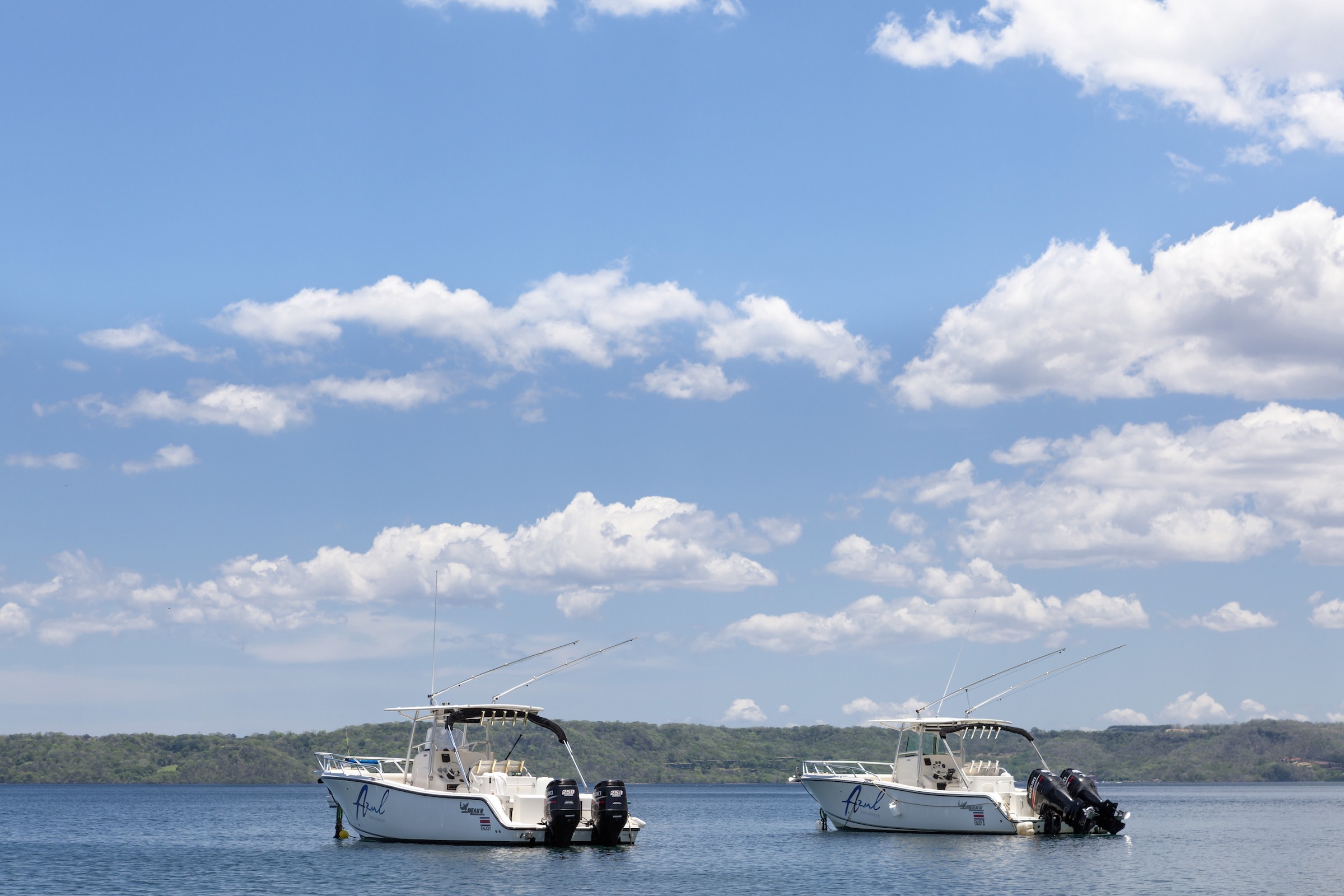 Batsu Hummingbird Garden at Sunset
Batsu Garden is intentionally designed for photographic opportunities of mountain birds. This unique Costa Rica travel idea allows you to enjoy private sundowners including a choice of drinks, cheese, local tropical fruits drinks, and typical tico snacks. Sip and nibble while watching and photographing the birds and their superb natural backgrounds.
Local Tico Personalities
Ker & Downey is passionate about creating cultural connections, in particular, one-on-one connections. Some of our favorite one-on-one experiences in Costa Rica include a "learn and taste" coconut storytelling tour with Cloyd in Tortuguero; a private cooking class with a chef in Arenal featuring mojitos, fresh ceviche, and views of Arenal Volcano; a history talk with a local farmer in Arenal Vida Campesina to learn about sustainable agricultural techniques; and a dance lesson in Puerto Viejo to learn the local Caribbean styles of merengue, bachata, salsa, and reggae.
Costa Rica Doña Lunches
Finally, enjoy the warmest tico welcome over lunches hosted in the homes of Doña Tula, Doña Miriam, and Doña María. We have developed and cherished wonderful relationships with individuals and families throughout the country. We have learned there is no better way to remove boundaries than joining a local family in their home to share a delicious meal. Without a doubt, these meals allow you to freely experience the essence of country life with warm hosts and plenty of tico flavor. Each local lady will welcome you and share her favorite family recipes, passed down over generations.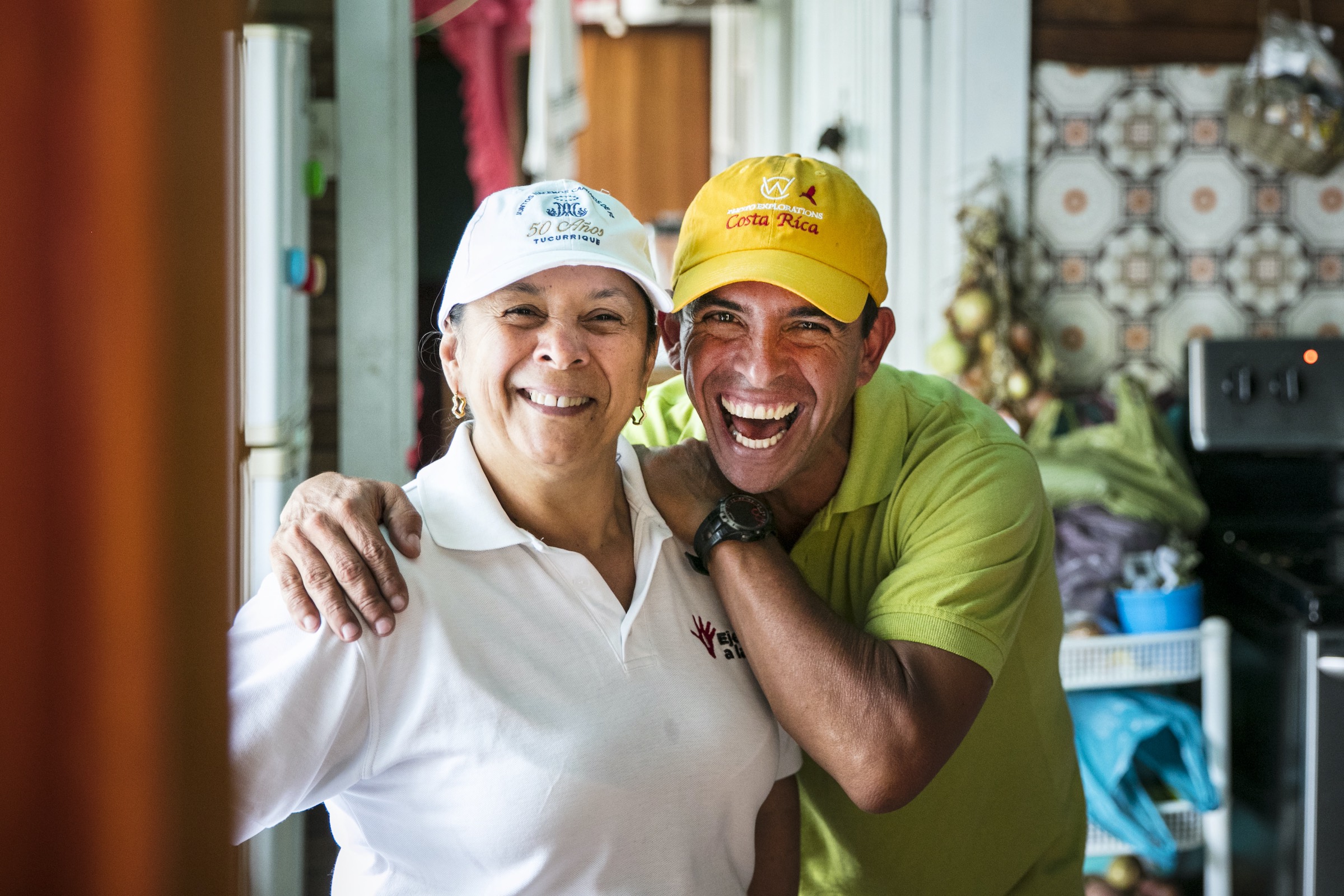 Plan Your Own Journey with Our Unique Costa Rica Travel Ideas
Use our Costa Rica travel ideas to start planning your own journey with a Ker & Downey designer. Contact us to get started. For daily travel inspiration, don't forget to follow us on Facebook, Instagram, and Twitter.