Big Cats of India
As Seen in QUEST Magazine
Conservation programs in the country have resulted in an uptick in the number of big cats across India's national parks.
Once upon a time, India was prowled by many big cats, made iconic in Rudyard Kipling's stories of Shere Khan the tiger and Bagheera, the black panther in The Jungle Book. And although the author penned these fantastic tales back in the 19th century, modern India with all its buzzing, bustling, big cities, still has wildly natural pockets with thick forests and varied landscapes where big cats still rule the jungle.  
By Rina Chandarana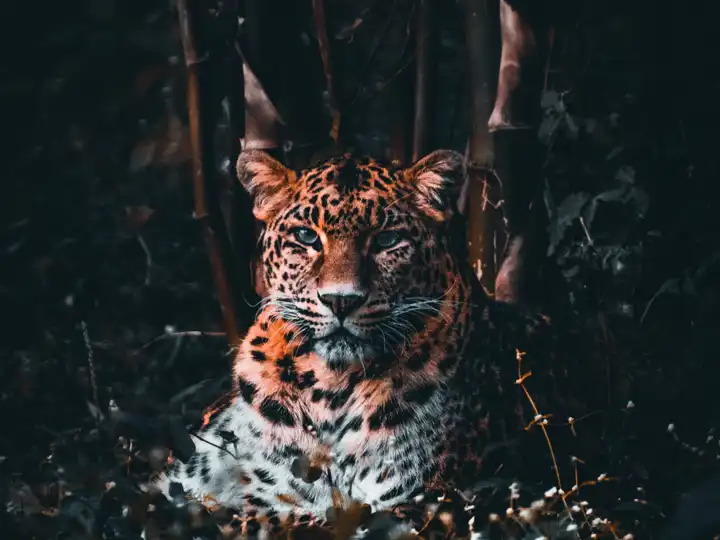 Deepak Nautiyal
A Chance for Cheetahs
Long ago, cheetah roamed central India, but they were declared extinct in 1952. The only critically endangered Asiatic cheetahs left on the continent were the small numbers found in Iran and Pakistan. Now thanks to the Wildlife Institute of India's reintroduction programs, a batch of eight of these swift, spotted big cats made the long journey from Namibia's Cheetah Conservation Foundation (CCF) to Madhya Pradesh's Kuno National Park. The cheetahs have been fitted with satellite collars to track their progress. To ensure a smooth transition from one continent to the other, a team from CCF visited the Indian site, trained field officers, and determined which cheetahs were best suited for the relocation.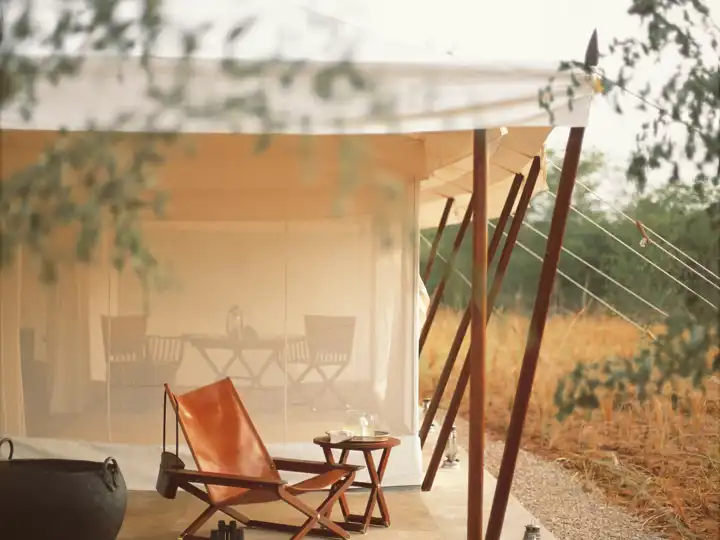 Aman-i-Khás
Royal Rajasthan
Shere Khan was a menacing character in Kipling's children's tale, but in Rajasthan's Ranthambore National Park tucked between the Aravalli and Vindhya hills, the creature seems more majestic than anything else. Once a hunting ground for the Maharajas, the area -- declared a wildlife sanctuary in 1955 -- is the perfect Bengal tiger playground with water lily-covered lakes, rivers, jungles, and boulder-strewn plateaus. This park is the best known for tiger spotting while out on 4x4 jeep drives with an experienced naturalist pointing out other interesting plants and animals like peacock, monkey, and even leopard. 
The 10th century Ranthambore Fort only adds to the feeling that this scene has been pulled from one of the dusty pages of The Jungle Book. Towering above the jungles down below from its dramatic rocky outcrop, the UNESCO-listed fort was once ruled by the Rajputs and then the Mughals. Standing amongst its vine-covered walls, soaring domes, and ancient temples made from red Karauli stone, it's easy to imagine Shere Khan wandering under the scalloped archways and old entrance gate where even today tigers have been seen. 
And your stay here will feel just as regal in Mughal-like tents at Aman-i-Khás, a luxury, intimate tented camp where you'll be pampered with Ayurvedic spa treatments like aromatic herbal baths and fragrant Indian cuisine prepared with ingredients from the on-site organic garden.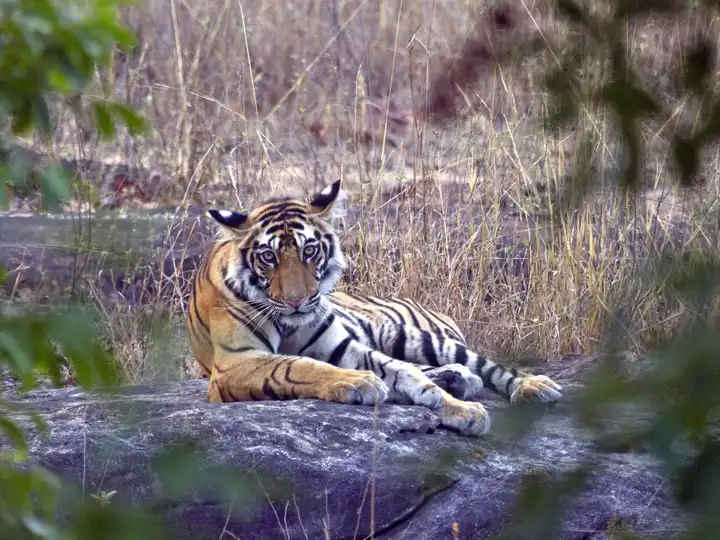 Tiger Tales
It's been said that Rudyard Kipling's stories were inspired by the Madhya Pradesh jungles where Kanha National Park is located. Within the park there are forests, riverine patches, and clear streams where animals gather to cool off in the intense heat, which makes it an ideal hunting ground for tigers. 
Bandhavgarh National Park is also an essential stop for serious tiger searchers too. Since it's so small, there's a high chance you'll run into one of these striped big cats in the dense green valleys and rocky hills. In addition to its immense natural beauty, like so much of India, the park has a fascinating history. The Bandhavgarh Fort contains 11th and 12th century temples and a 32-foot-long reclining statue of Hindu God Vishnu by a tranquil pond. 
Another tiger outpost is Panna National Park, which is known for its conservation program. Spotting a tiger here isn't guaranteed, but there are plenty of other cats on to be found here, including the leopard, jungle cat, leopard cat, rusty spotted cat, and caracal. Plus, there are wild dogs, crocodiles, and many birds species. A full jungle indeed. 
Finally, leopards and tigers can also be spotted in Pench National Park, where travelers will often feel they've got the whole forest to themselves, except for the deer and Asiatic wild dogs that call the teak jungles home too.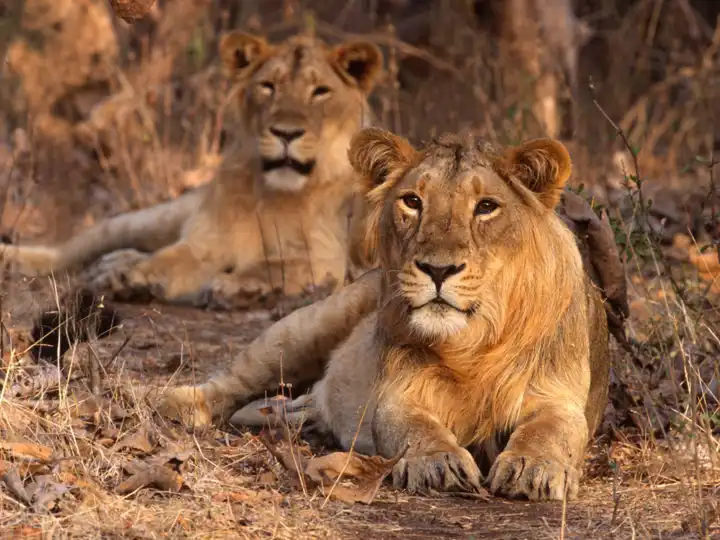 Lion Lands
The Asiatic lion's domain has reduced over the years, but one of its last natural habitats is in Gujarat's Gir National Park. Once a hunting zone for the Nawab of Junagadh, the reserve now preserves the king of the jungle's stomping grounds. Gir's rocky hills, rugged ravines, flowing rivers, and dense forests also contain Indian gazelle, antelope, marsh crocodile, and even sloth bear like Mowgli's friend Baloo. Stay at Aramness, a luxurious property located at the edge of the park for game drives with experienced naturalists.  
But the king of the jungle isn't Gir's only appeal. This region of the Indian state-known as Kathiawar- feels like it's been pulled from an ancient tale where nomadic tribes wander the land with their livestock, coexist peacefully with the lions. Maldhari women adorn their ears with heavy silver jewelry and wear bold traditional blouses and skirts, their arms and hands covered in a swathe of blue dotted tattoos. This is a land that the progress of time thankfully forgot.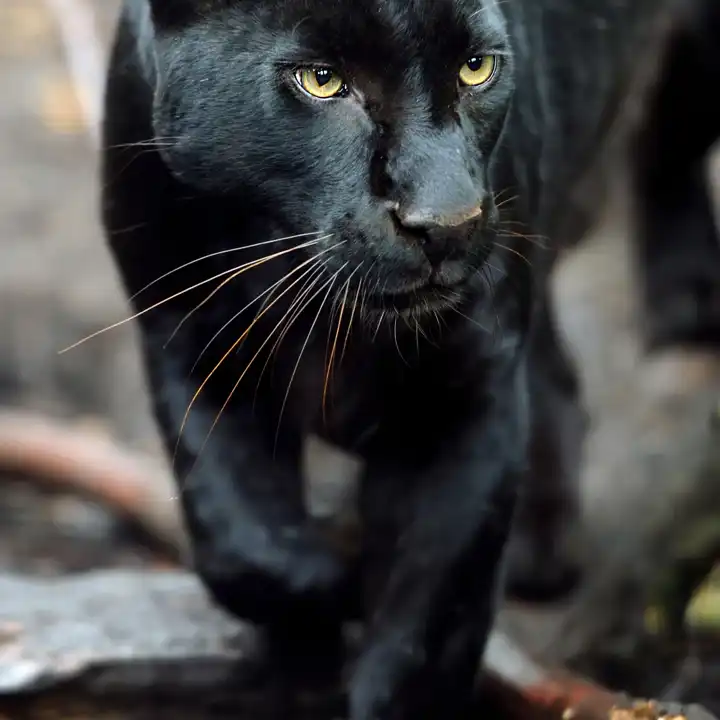 Black Panther
Bagheera the slick black panther in The Jungle Book is not just a fictional character. You'll find the black cat, otherwise known as a leopard, in Nagarhole National Park. But there's also tigers, Asiatic elephant, and sloth bear amongst the savanna-like plains. And although the nearest city is the bustling and very modern Bangalore, being in the park seems like a world away.  
Pro Tip
The best time to catch sight of tigers in the wild are November to December and January to April on our Luxury Tiger Safari.
To go on a wild and wonderful big cats safari, contact your Ker & Downey designer.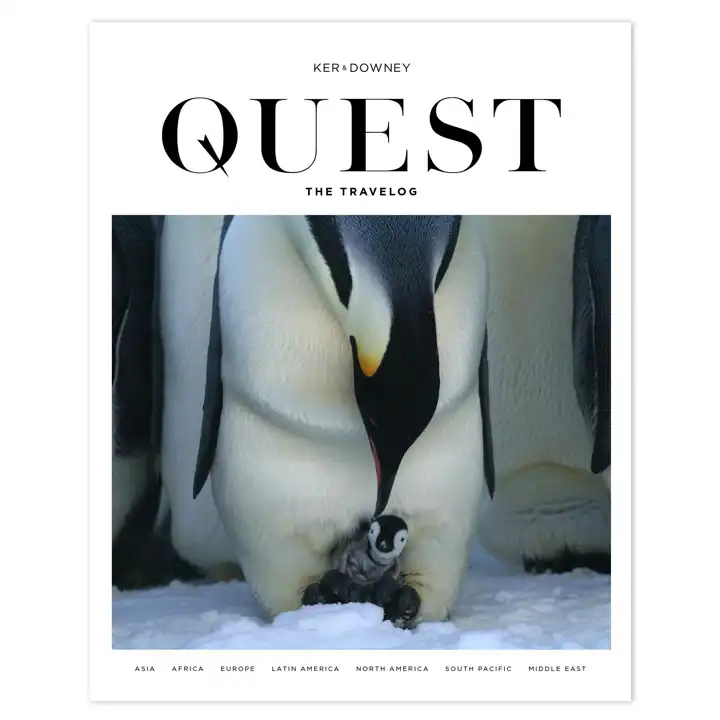 The Travelog
Quest Magazine
Dedicated to the experiential style of Ker & Downey travel, QUEST Magazine features eye-opening content that focuses on unforgettable experience, unheard-of destinations, and the very best our world has to offer. Each issue is packed with insider information, what's new in the world of travel, and editorial pieces that focus on our global culture, philanthropy, and transformative travel.
Read Issue 20