The Mara Safari
11 days / 10 nights
Kenya


A Kenya Luxury Safari
This Mara Safari by Ker & Downey unveils the wealth of wildlife and wilderness in the quintessential destinations for safaris in Kenya. Experience Kenya under canvas and in tented luxury across 11 days and three stunning locations: Amboseli National Park, Buffalo Springs National Reserve, and the Masai Mara Conservancies.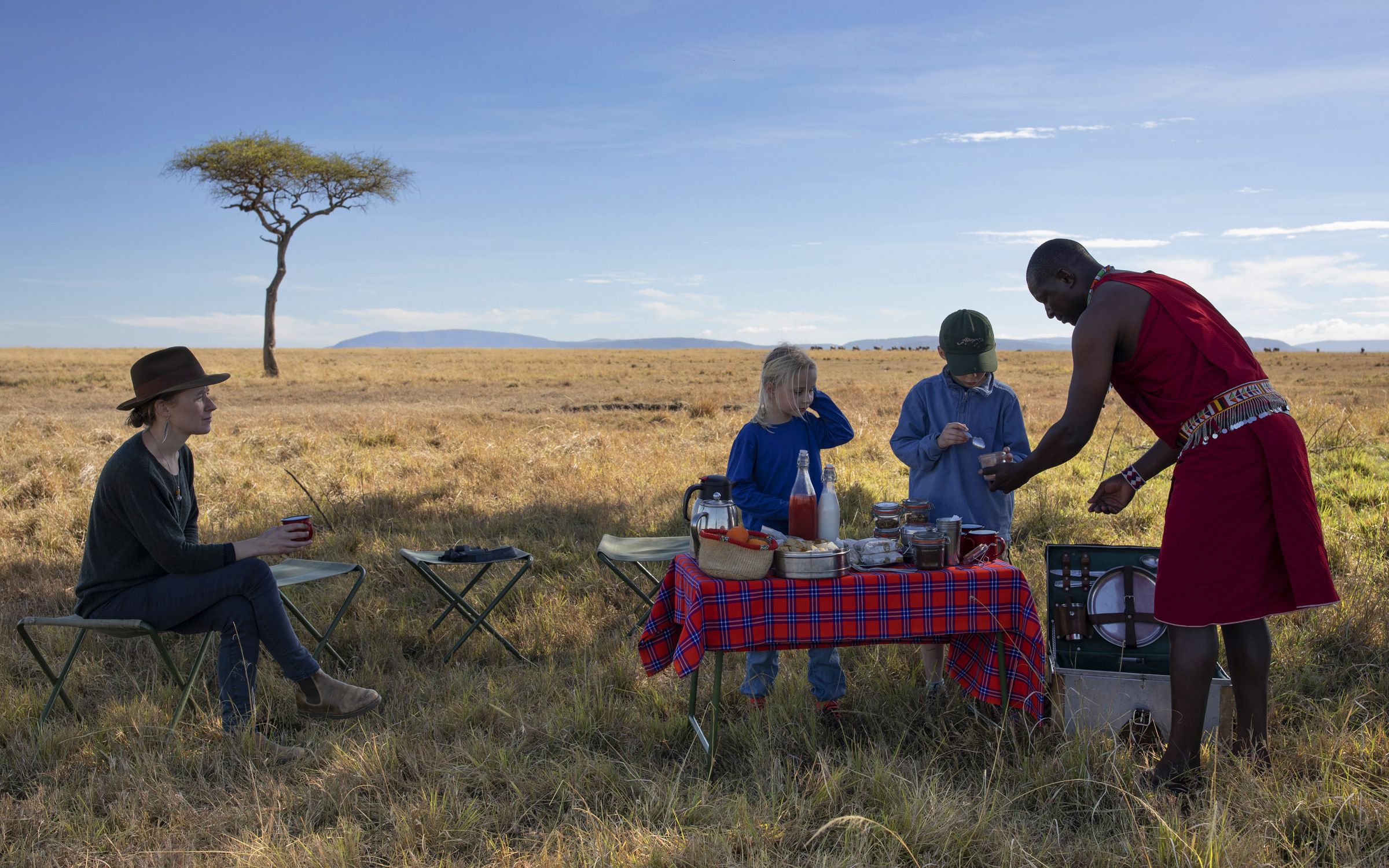 Arrive first to Nairobi, staying in secluded luxury on the plantation-style estate at Hemingways.
The precursor to your exciting Mara safari begins with a flight into the Amboseli National Park. This area is celebrated as much for its game populations as it is for its views of Mount Kilimanjaro. Over two nights, follow the elephant families that frequent your camp's natural watering hole. You will also embark with expert guides on game drives to seek out predators, birds, and other natural wonders. Indeed, the combination of tents and thatched roofs offers the perfect blend of authentic Kenya luxury safari accommodations and comfort in the wild.
Next, continue the build-up to your Mara safari further afield in the Samburu ecosystem. Located above the banks of the Ewaso Nyiro River, Sasaab provides guests with an intimate wildlife experience. As a matter of fact, it is not uncommon to witness elephants along the river banks or spot a lion and her cubs playing over the rocks. Your canvas suite is ideally positioned for safari excursions. Over two days, discover the varied species of the reserve by game vehicle and by foot.
Now it is time for the exciting finale of your journey, a Mara safari spent exploring the both the Mara North Conservancy and the Greater Masai Mara. The advantageous location of your tented camp accommodations allows you to be close to nature. Return after each safari to comfortable tented accommodations that boast sweeping views over the surrounding landscape. Of course, big cats, elephants, plains grazers, and even smaller game are plentiful here. Moreover, the guides and trackers relish the opportunity to help you make discoveries in the wild.
Spend your final day in Kenya back in Nairobi, and enjoy a private visit to the Sheldrick Elephant Orphanage. You will of course have ample opportunity to refresh after your Mara safari adventure. Indeed, prepare to return enriched by the natural beauty of this magical place.
Experience a Kenya Luxury Safari
Ready to go on a once-in-a-lifetime Mara safari to Kenya? Then contact a Ker & Downey designer to customize your own journey. And read more about the seasonality and pricing in East Africa.