Peru & Ecuador Wellness Journey
15 Days / 14 Nights
Peru & Ecuador


Awaken Your Mind, Body, and Spirit in South America
Awaken your spirit on our exclusive Peru & Ecuador Wellness Journey through two of Latin America's most serene landscapes. Treasures of the earth and legends of days gone by produce a singular pulse of spirituality throughout Peru and Ecuador. Hike through the timeless trails of the Andes, practice meditation and yoga with incredible views, canoe through the lush Amazon, and allow the soulful culture and nature to make its imprint, leaving the mind, body, and heart completely enriched after your journey. Read more about this relaxing Latin America vacation below.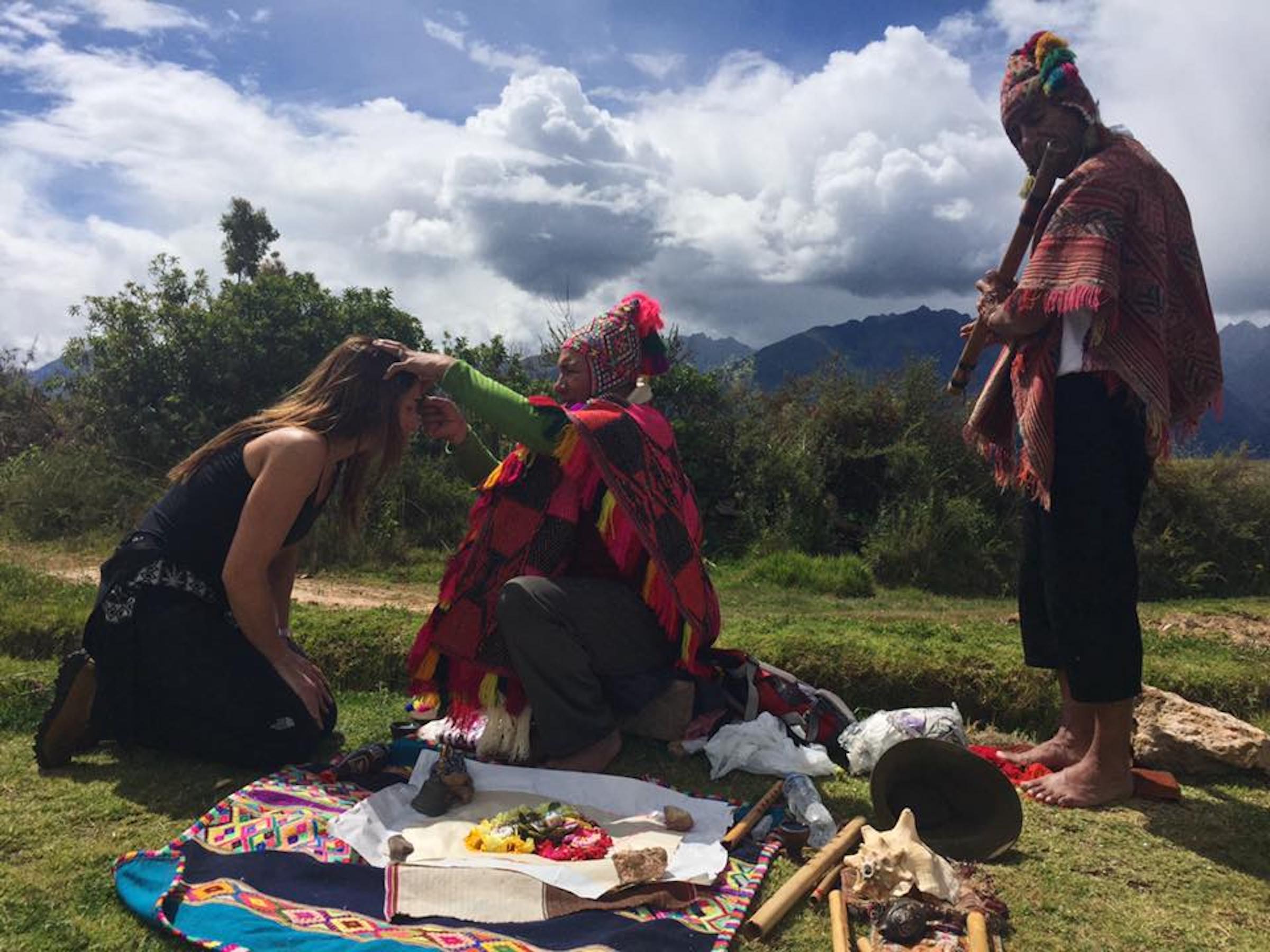 Your journey on the path to wellness begins in Lima, Peru. While in this vibrant city, uncover the temples of Pachacamac, "The Creator of the World", and see artistic creations honed from the earth in two ways with visits to a local organic orchard and hand-crafted pottery shop. 
Continue to the Sacred Valley and the private villa of a local family, Casa Puyuncuy, where a private staff is joined by a yoga instructor who leads practice with a view over the mountains. It is here that you will connect with the earth on hikes to ancient sites and experience an inspiring Mother Earth ceremony, filled with music and traditional sacred medicines.
Explore one of the world's most astounding symbols of spirituality and connection with an ancient past at the Incan Citadel of Machu Picchu. Visit the spectacular UNESCO World Heritage site with a private guide two times - once in the afternoon and again quite early in the morning, when its magic is said to be most apparent.
In Cusco you continue your wellness journey with accommodations in the splendid 16th-century confines of Hotel Monasterio, a former monastery and convent. Peek into the past of Peru's indigenous cultures through the photography of Martin Chambi, dine in one of the most celebrated restaurants while overlooking the historic Plaza del Armas, and walk the historic alleyways and fortifications of the city with Spanish and Andean influences ever present.
Transition from Peru to Ecuador on your wellness journey, arriving next to Quito for a night's rest to prepare you to venture into the Amazon. A canoe ride along the Napo River unveils the tropical splendor of the forested surrounds and the thatched-roof bungalows of La Selva Jungle Lodge shelter you in total comfort. Take yoga practice here twice a day, before breakfast and dinner, and find yourself completely connected to your jungle surroundings. Discover the many plant, bird, and animal residents of the forest on guided hikes along the trails, both by day and at night, and learn about the daily life of an Amazonian Kichwa family in Yasuni National Park.
To conclude your wellness journey, travel into the Ecuadorian Andes and the SachaJi Wellness Hotel, placing you in the heart of this picturesque region. With a focus on total wellness and relaxation, the treatments here are inspired by centuries-old Andean practices, and the view you find during your yoga and meditation sessions simply cannot be replicated. The beauty and charm of the area further shines through on excursions to Otavalo Market, a local rose plantation, a hike around Cuicocha Crater Lake, and interactions with legendary condors at Condor Park. This Latin America vacation is alive with moments that remind you of your connection to the past and to nature as a whole -- truly an awe-inspiring, soul-searching sojourn worth experiencing.
Book A Peru & Ecuador Wellness Journey
Contact a Ker & Downey destination specialist to customize your own wellness journey, and read more about the seasonality and pricing in South America. For even more travel inspiration, follow us on Instagram, Facebook, and Twitter.