Kingdom in the Clouds – Bhutan Luxury Travel
7 Days / 6 Nights
Bhutan


Luxury Travel in the Kingdom in the Clouds
Bhutan luxury travel begins as you explore the Kingdom in the Clouds with this journey, a perfect add-on to any India itinerary. Journey to the capital of Thimphu and discover the beauty of the Paro valley from your base at the luxurious Amankora resorts.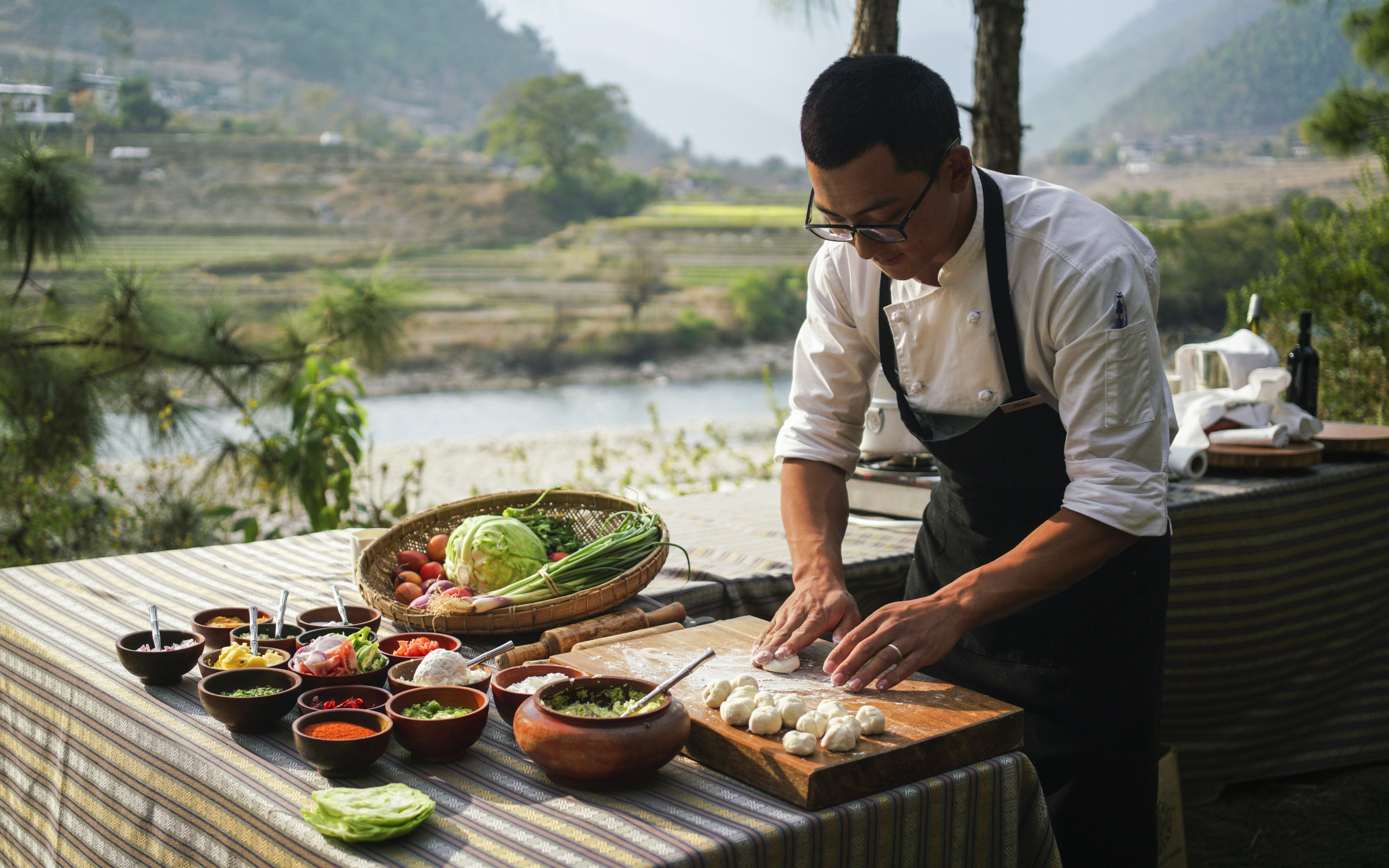 This journey is the perfect way to get a taste of the "Land of the Thunder Dragon." Services begin in Delhi, from where you will fly to Paro and be transferred by road to the capital city of Thimphu.
You will spend the first three nights in peaceful luxury at the Amankora Thimphu lodge. Your second day will feature a guided city tour of Thimphu during which you can explore the history and culture of this remarkable country. Take time on your third day to enjoy the spa, or arrange your own customized adventures with your Ker & Downey designer.
Next, you will drive to Paro and your accommodations at Amankora Paro. This valley was once the center of two of the most important trade routes to Tibet, and this afternoon, you will enjoy a half day sightseeing tour of the National Museum. Your Ker & Downey designer will help fill your final days with wonder and relaxation. Opt to explore your surroundings, or simply experience the amenities of the lodge.
Kingdom in the Clouds - Bhutan Luxury Travel
Contact a Ker & Downey Travel Professional to personalize your own journey to the Kingdom in the Clouds, and read more about the seasonality and pricing in Southern Asia. For even more travel inspiration, follow us on Instagram, Facebook, and Twitter.