Giraffe Manor
Nairobi, Kenya
The Giraffe Manor in Nairobi was built in 1932 by Sir David Duncan and is surrounded by 140 acres of its own park and forest. It is less than an hour from the center of Kenya's capital city, with superb views of the Ngong Hills. Today, it is the only place in the world where guests can feed and photograph giraffes over the breakfast table, at the front door, and even from a bedroom window.
Known by many as "The Giraffe Hotel in Africa," Giraffe Manor is a beautiful Nairobi boutique hotel. The iconic hotel sits on 12 private acres, surrounded by an additional 140 acres of indigenous forest. In 1974, Jock Leslie-Melville and his wife Betty bought Giraffe Manor and turned it into the icon it is today. Jock and Betty also founded the African Fund for Endangered Wildlife (AFEW). Through their work, they moved two highly endangered baby Rothschild giraffes to the estate. These giraffes thrived and produced further generations who continue to delight guests from across the globe.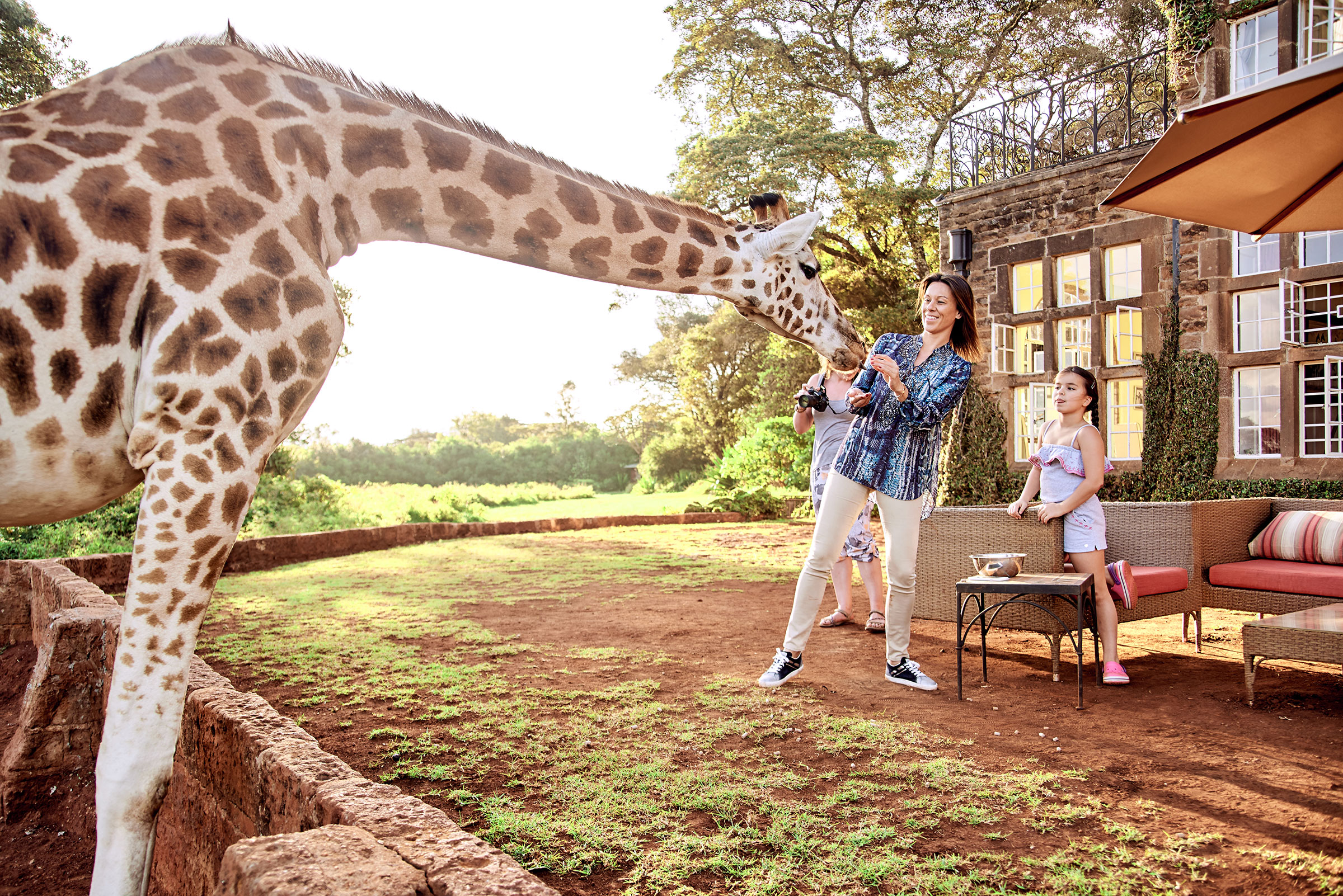 The hotel is elegant with a rich blend of welcoming accommodations, highly trained staff, and amazing dining. The hotel's ten superior rooms and two suites are divided equally among the original 1932 manor house and the newer Garden Manor wing. While the Garden Manor was built much more recently, its design replicates the original manor house. Each room boasts Art Deco features, four-poster beds, spacious bathrooms, and elegant furnishings.
The Famous Giraffes
Aside from its beautiful façade and elegant interiors, Giraffe Manor is most known for its resident herd of Rothschild giraffe. During the day, they poke their long necks into the windows in hopes of receiving a treat. Then they return to their forest sanctuary at the adjoining Giraffe Center. The Center runs conservation and education programs for Kenyan school children and visitors from around the world. There is also an elevated platform where visitors meet the giraffes face-to-face for feedings.
Activities at Giraffe Manor
Guided walks and sightseeing drives through the surrounding forest are also available at the hotel. On these activities, guests learn about traditional uses of the varied plants, see some of the 180 bird species, or maybe meet a warthog or bushbuck. Book Giraffe Manor in Nairobi today and combine it with Sasaab for an unforgettable journey through Kenya.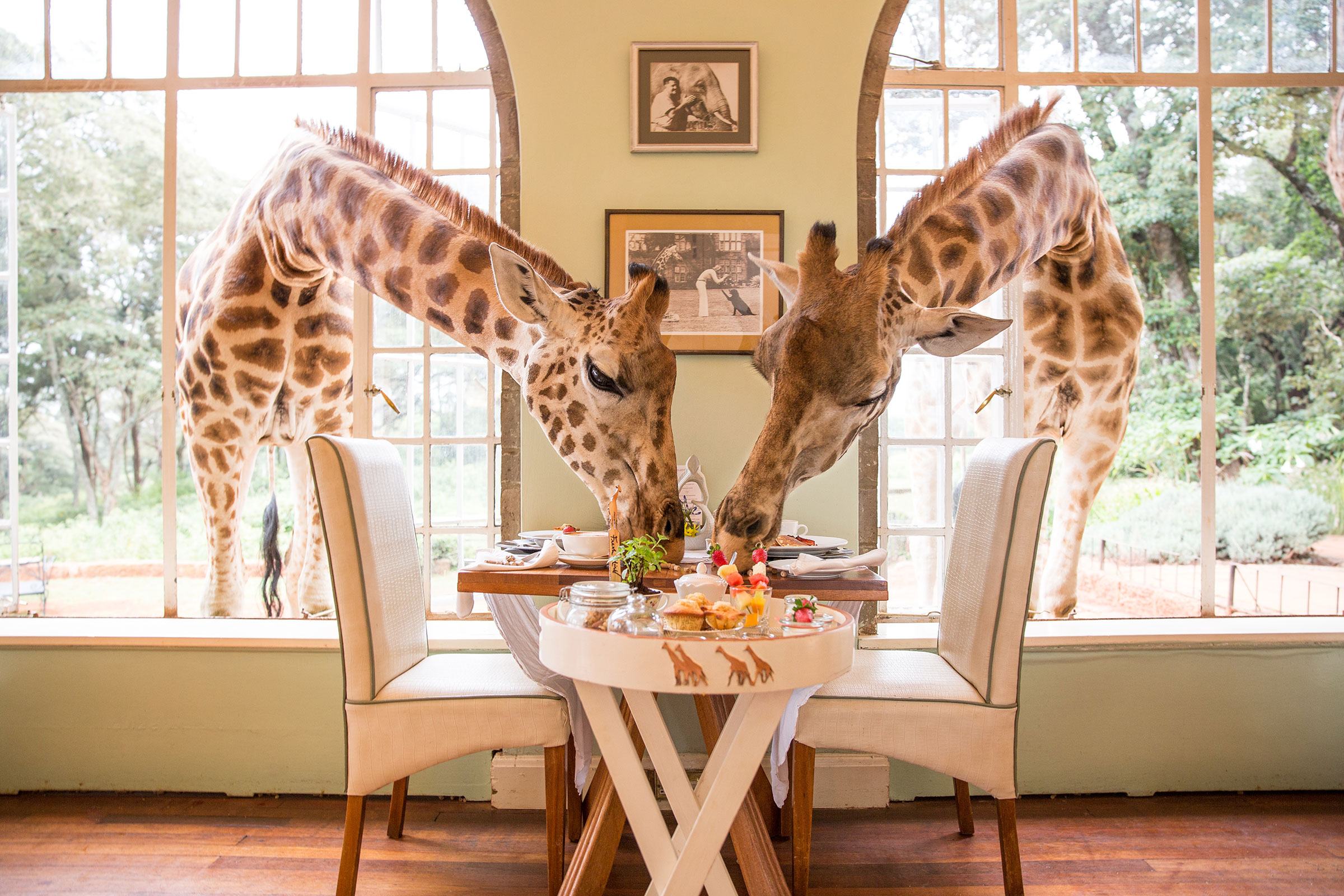 Stay at Giraffe Manor with
Ker & Downey
A stay at Giraffe Manor is a once-in-a-lifetime opportunity you don't want to miss. Add a stay here on your Kenya safari. To start planning, contact us. In the meantime, follow us on Instagram for daily travel inspiration.
*All photos courtesy of the Safari Collection