Land of the Masai
11 days / 10 nights
On this 11-day safari — the epitome of Kenya luxury travel — you will see why Kenya is the land of the Masai. Kenya is the homeland of the Masai, a semi-nomadic African tribe. This culture is easily identified by their bright garments, consisting of cloth dyed in vivid shades of red and blue, letting them stand out nobly against the stark landscape. This Kenya luxury travel itinerary will help you to explore the Masai culture while experiencing amazing game viewing on foot, mountain bike, camel, or by vehicle.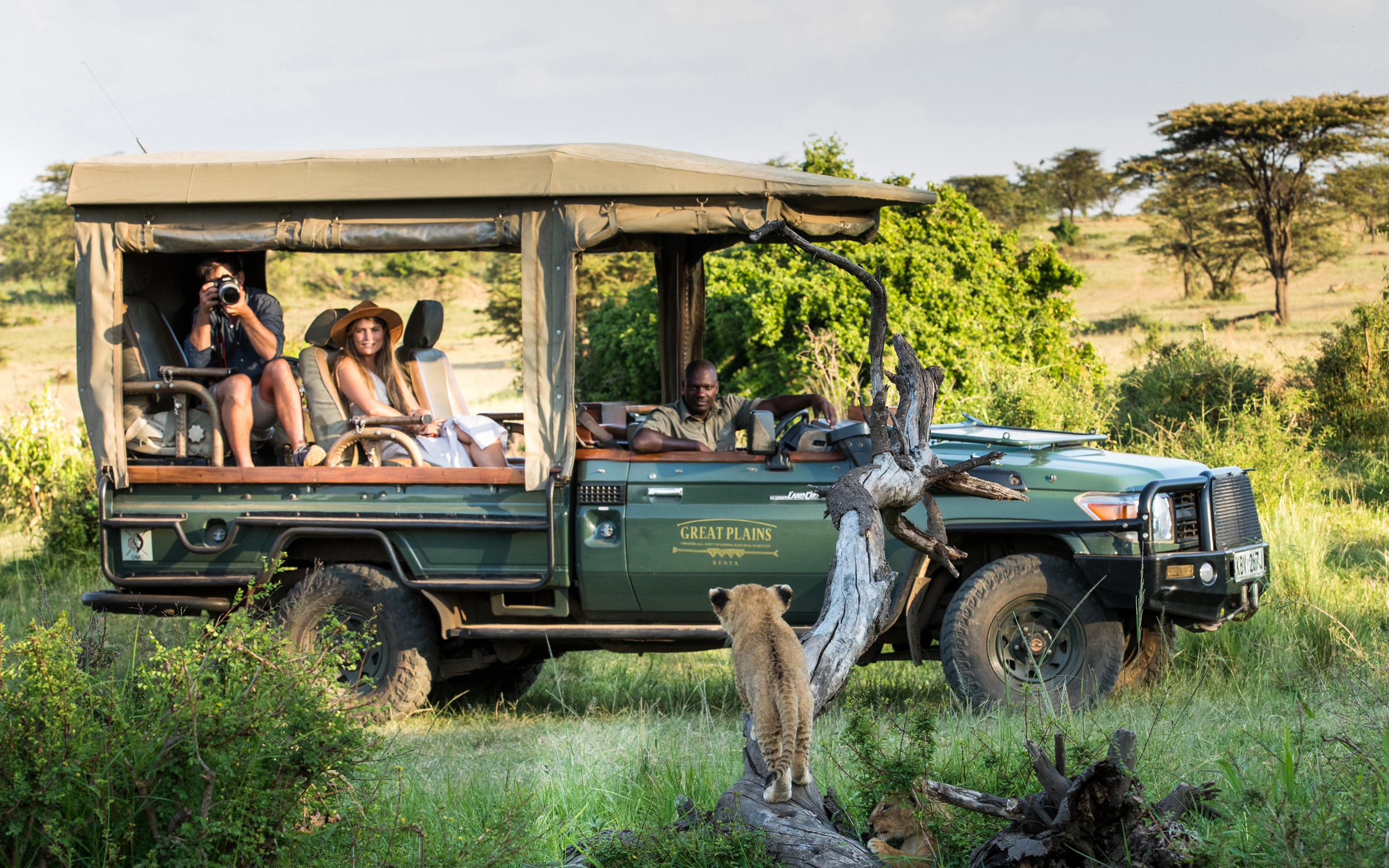 Begin your journey in Nairobi, with a restful night's sleep at Giraffe Manor. Built in 1932 by Sir David Duncan, the Giraffe Manor sits surrounded by 140 acres of its own park and forest. It is the only place in the world where guests can fee and photography giraffes over the breakfast table, at the front door, and even from a bedroom window.
After a night in Nairobi, Ker & Downey's Kenya luxury travel begins with two nights on the edge of the Chyulu Hills in the shadow of Mt. Kilimanjaro at Ol Donyo Lodge. Discover large matriarchal elephant herds, and visit the Masai manyattas (villages) to meet the families who live there.
Continue to the Samburu Westgate Conservancy and Sasaab Camp, a hidden gem on the rocky ridge above the banks of the Ewaso Nyiro River. This secluded site boasts a blend of Moroccan and Swahili style and a level of sophisticated services that will make any guest feel like royalty. Witness the wildlife by game drive, night drive, or by camel, and visit local schools and markets in the Samburu villages nearby.
Finally, head to the Olare Motorogi Conservancy, part of the Masai Mara-Serengeti ecosystem, and your accommodations at Mara Plains Camp, where you can enjoy game viewing in open safari vehicles and game walks with Masai trackers in this area teeming with wildlife.
Before the conclusion of your Kenya luxury travel experience, stop for the day at Giraffe Manor in Nairobi and refresh before your return from Kenya.
Book a Kenya Luxury Safari
Discover the Land of the Masai on a Kenya Luxury safari with Ker & Downey. Contact a Ker & Downey designer to customize your own journey. Choose additional countries and destinations, change property selections, add activities, tours, and more. With Ker & Downey, the choice is yours. Read more about the seasonality and pricing in East Africa.